•
Concept
Rolling out the goods
Born Agency have worked with the University of Lincoln for many years now.  They approached us to create a collateral of material for new students and their parents – providing them with all the information they require for their new endeavour. We created the Find Your Lincoln concept and branding which was rolled out across several printed items.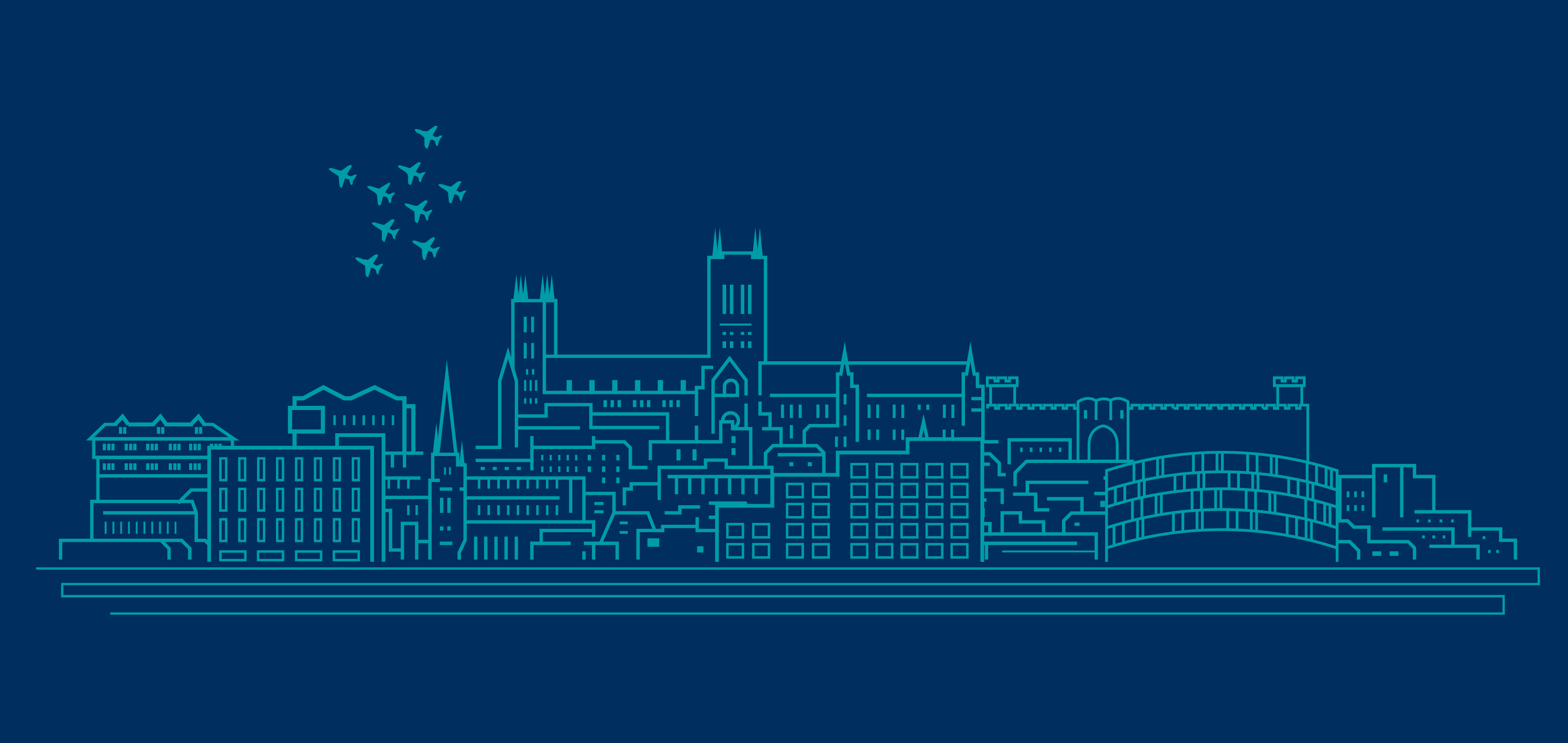 •
Print
Find Out Why
We created a bespoke illustration of the skyline of Lincoln including several of the iconic university buildings. This illustration was used throughout the pack to create a strong consistency, alongside the university corporate colours were used to keep the campaign on brand.
Find Your Lincoln was used across deliverables that were given to students, such as the Z-card fold out leaflet. These highlighted key information such as residents support and students wellbeing with QR Codes to scan for further details, this can be used until students find their way and feel confident.
Find Your Answers was aimed at parents, giving them all the answers they need in regards to things such as dates, payment information and parking.
Find Your Community was also aimed at students, giving them information on the local area to help them settle into their new home.
Find Your Dates was placed on the A2 calendar to inform students of all important dates but also leaving space for them to write on their individual dates to remember.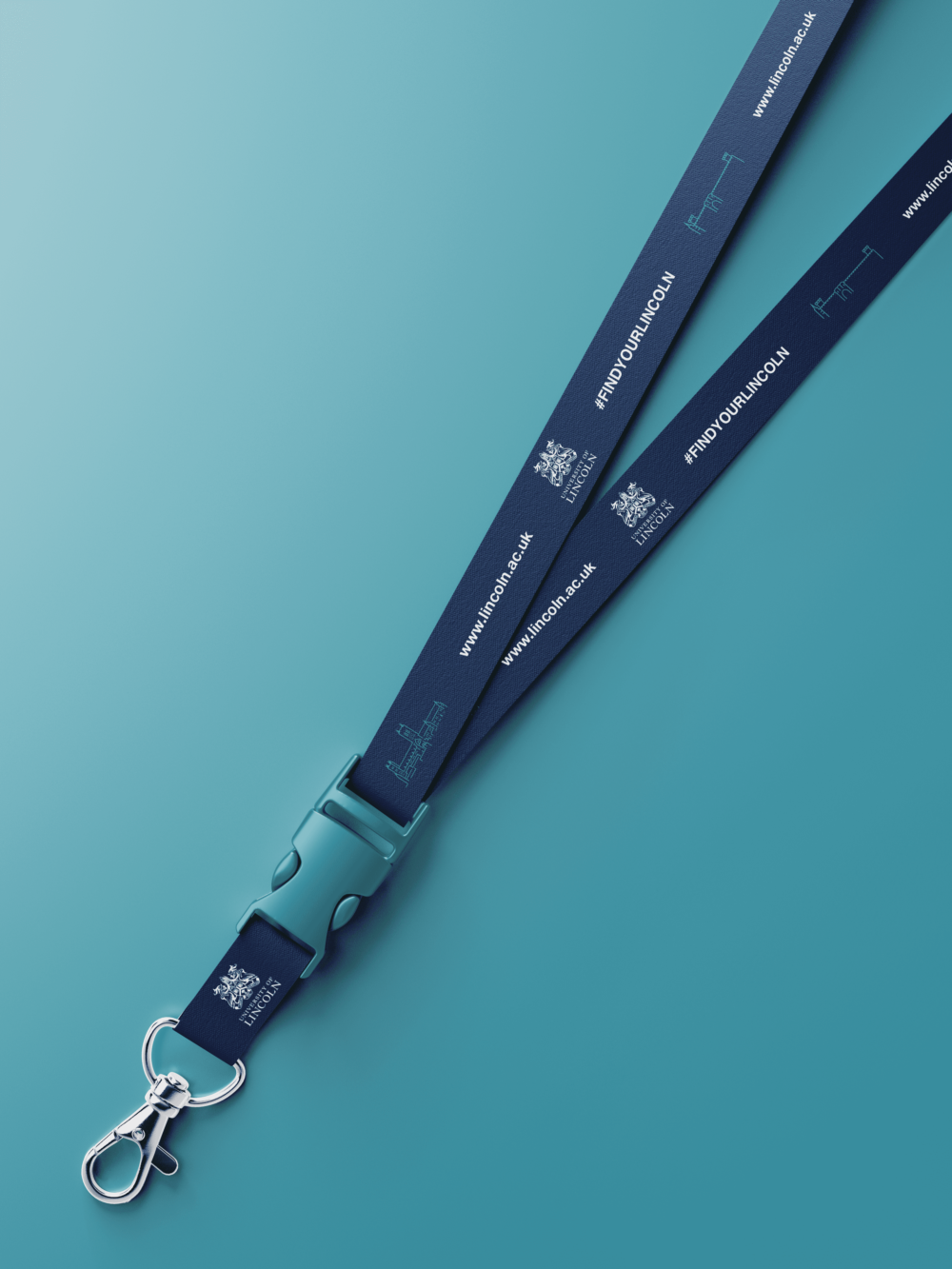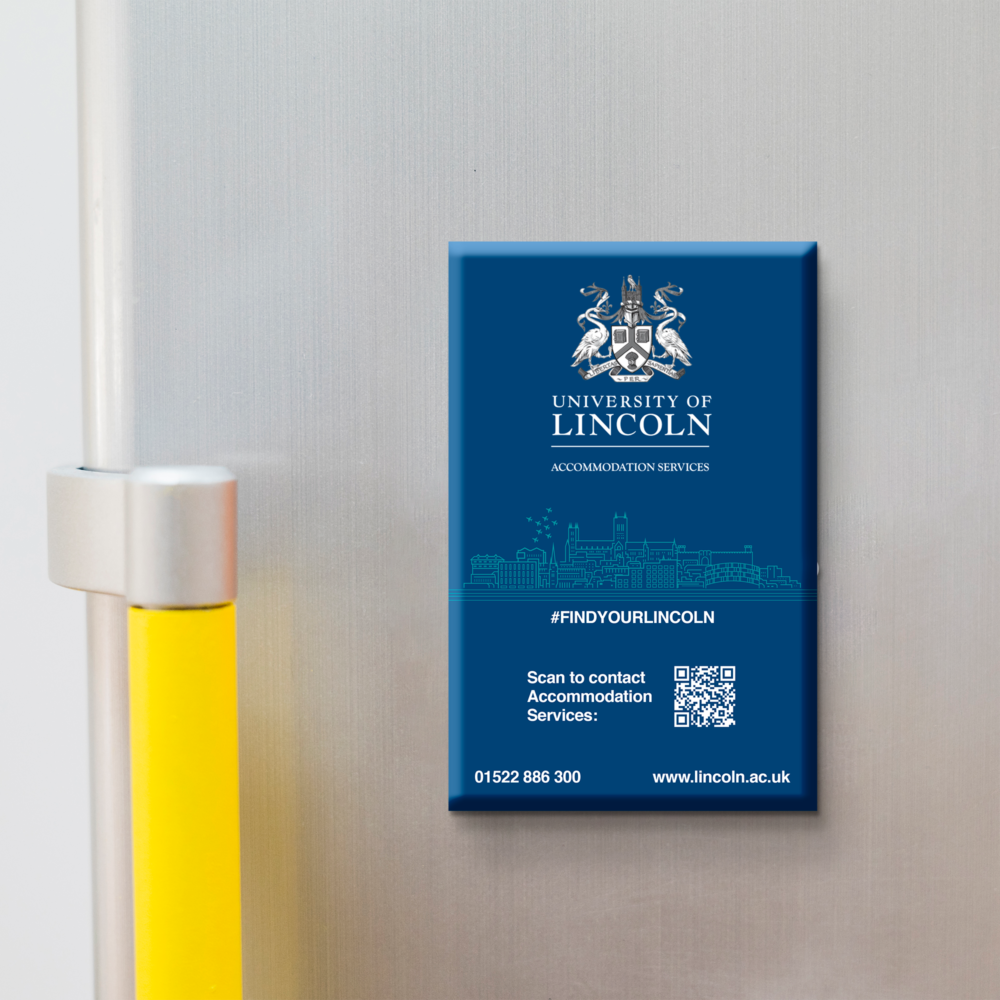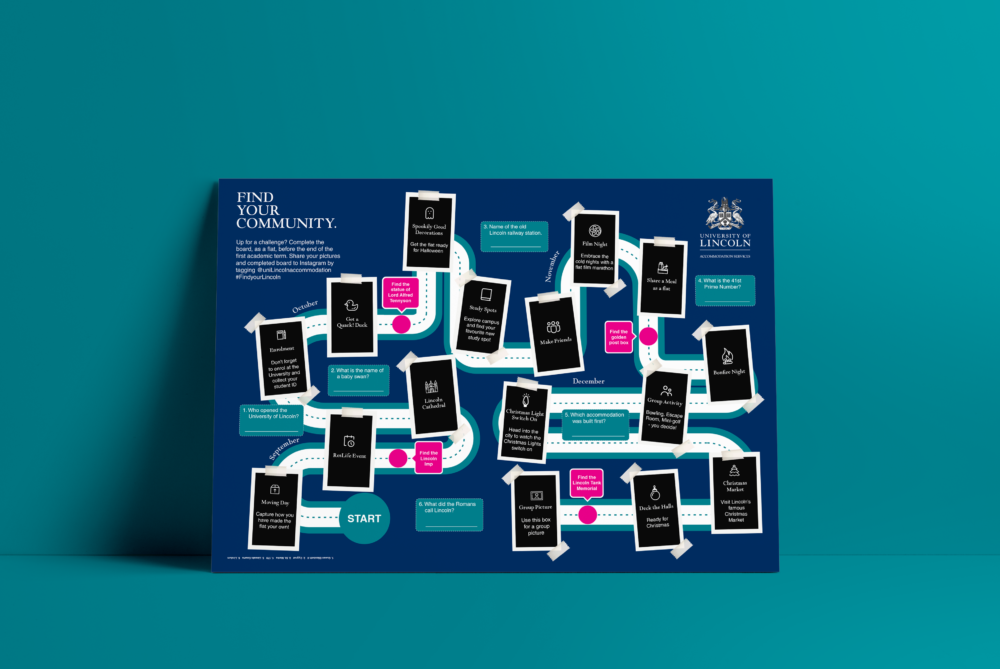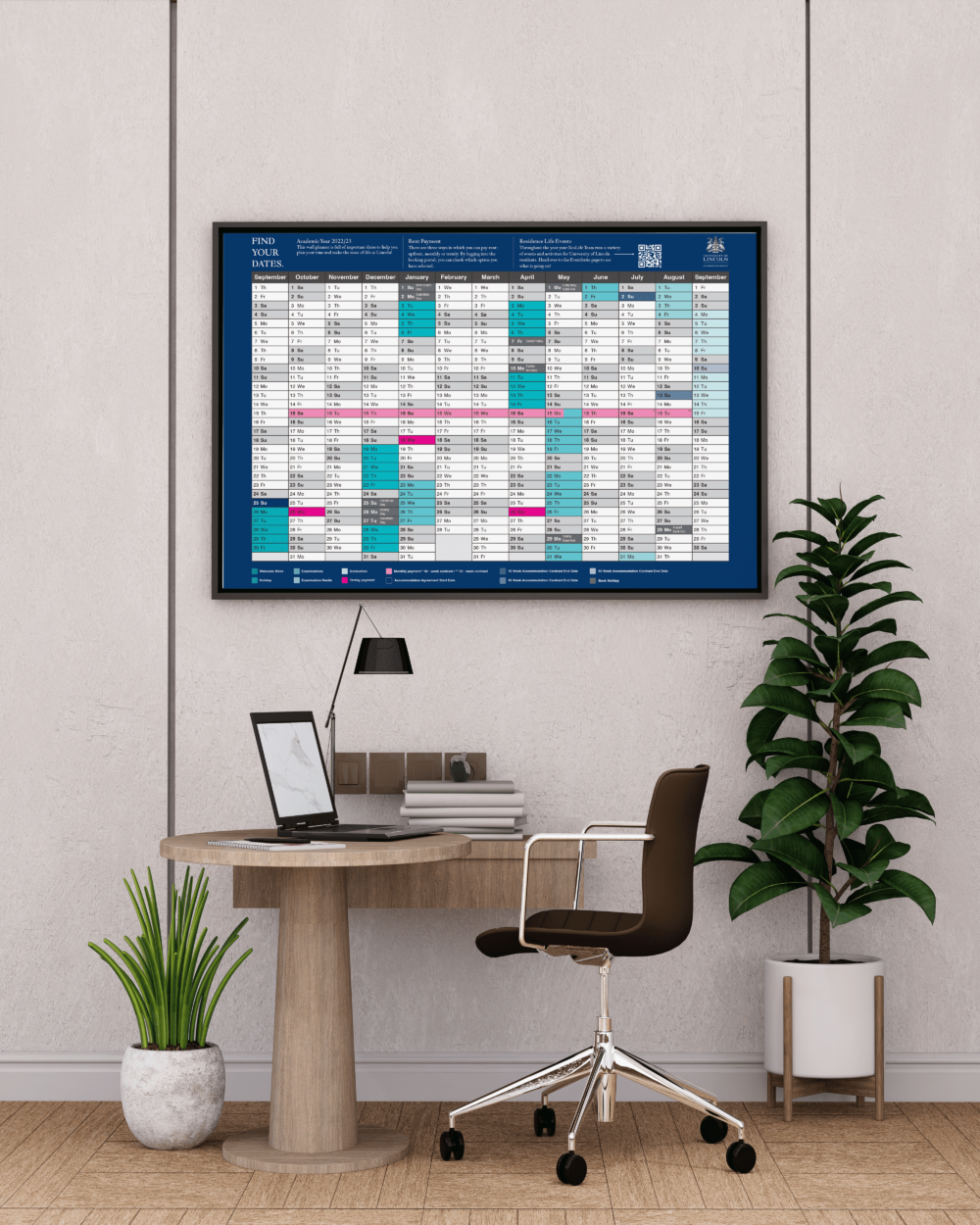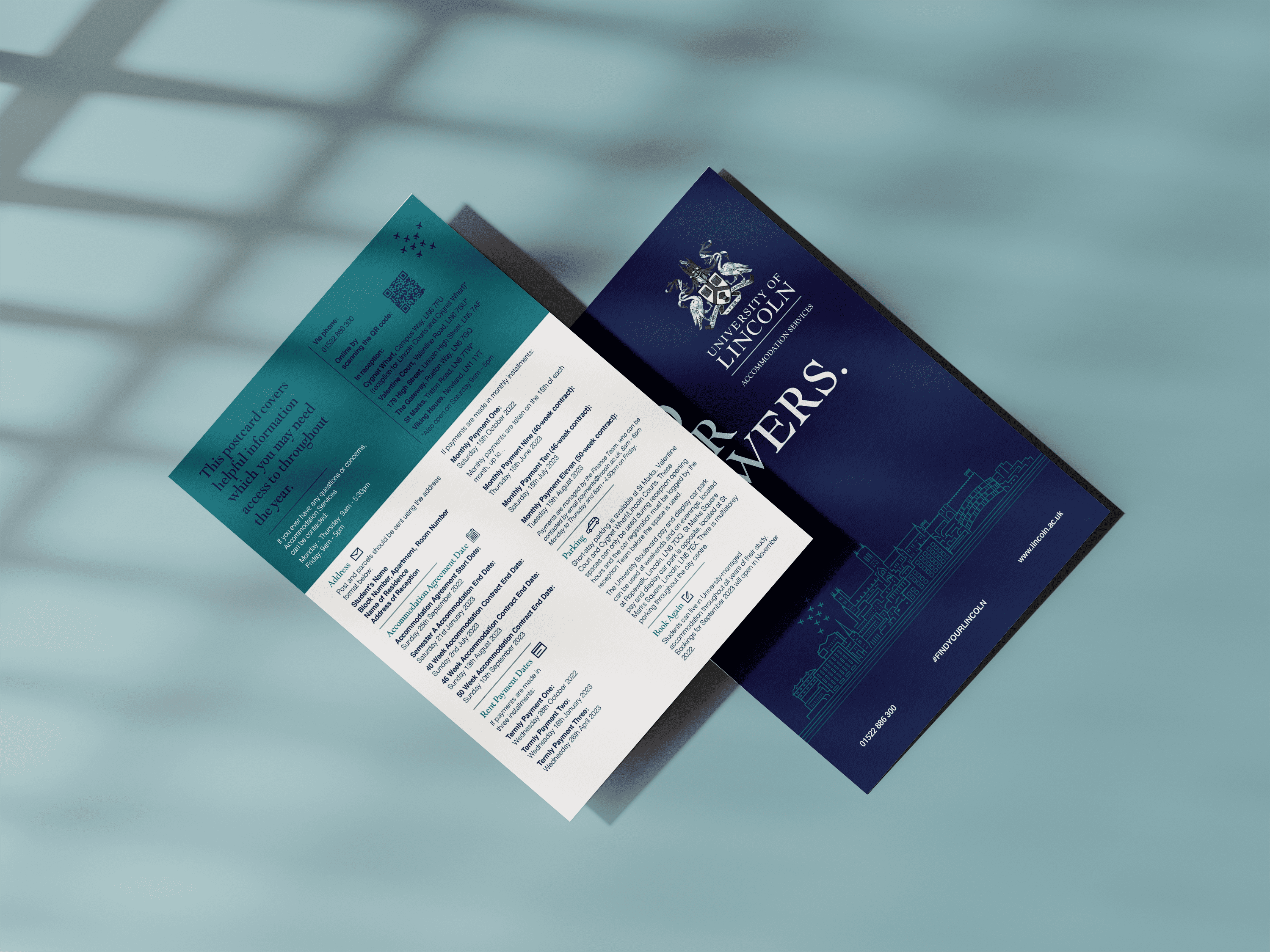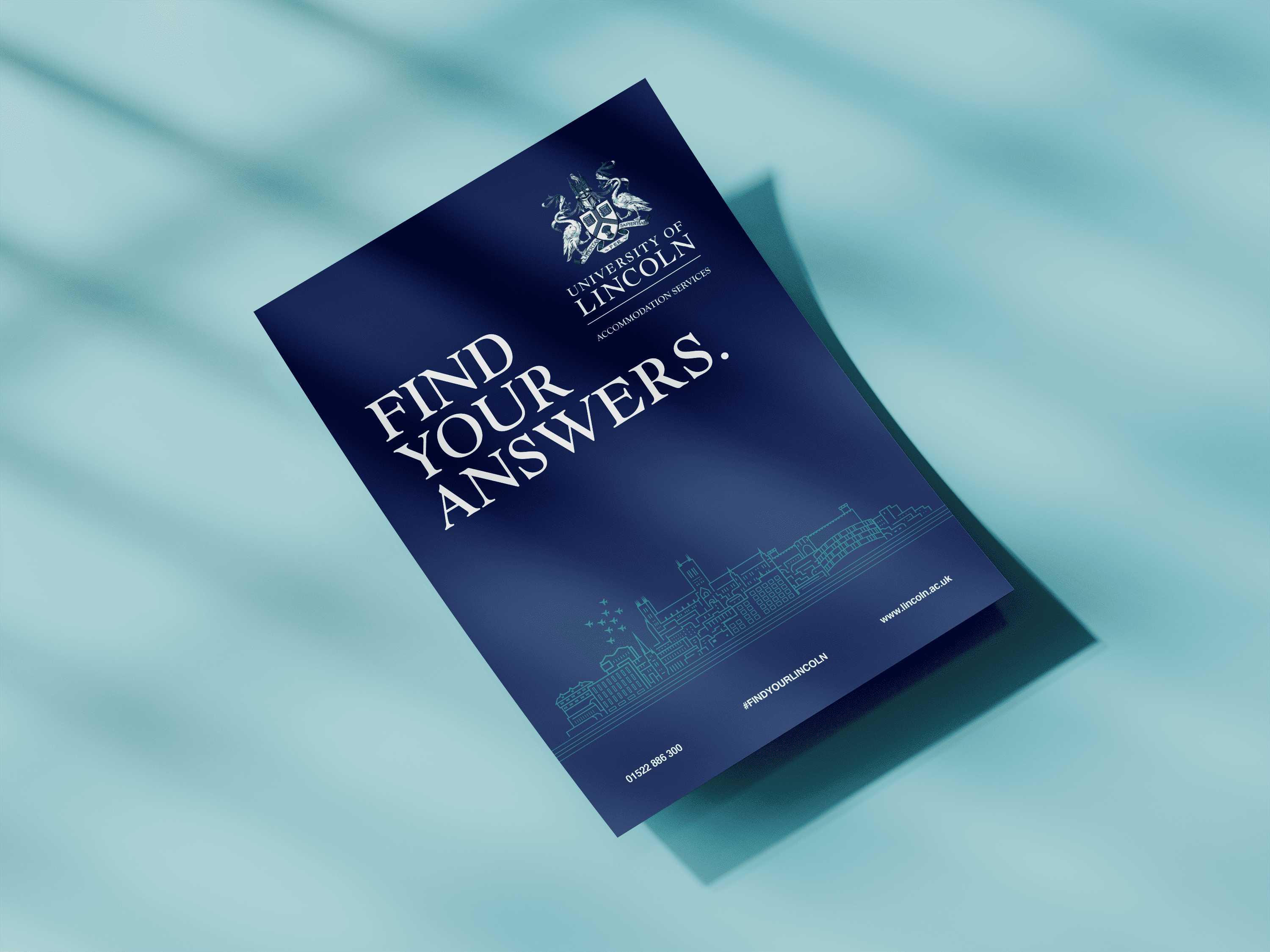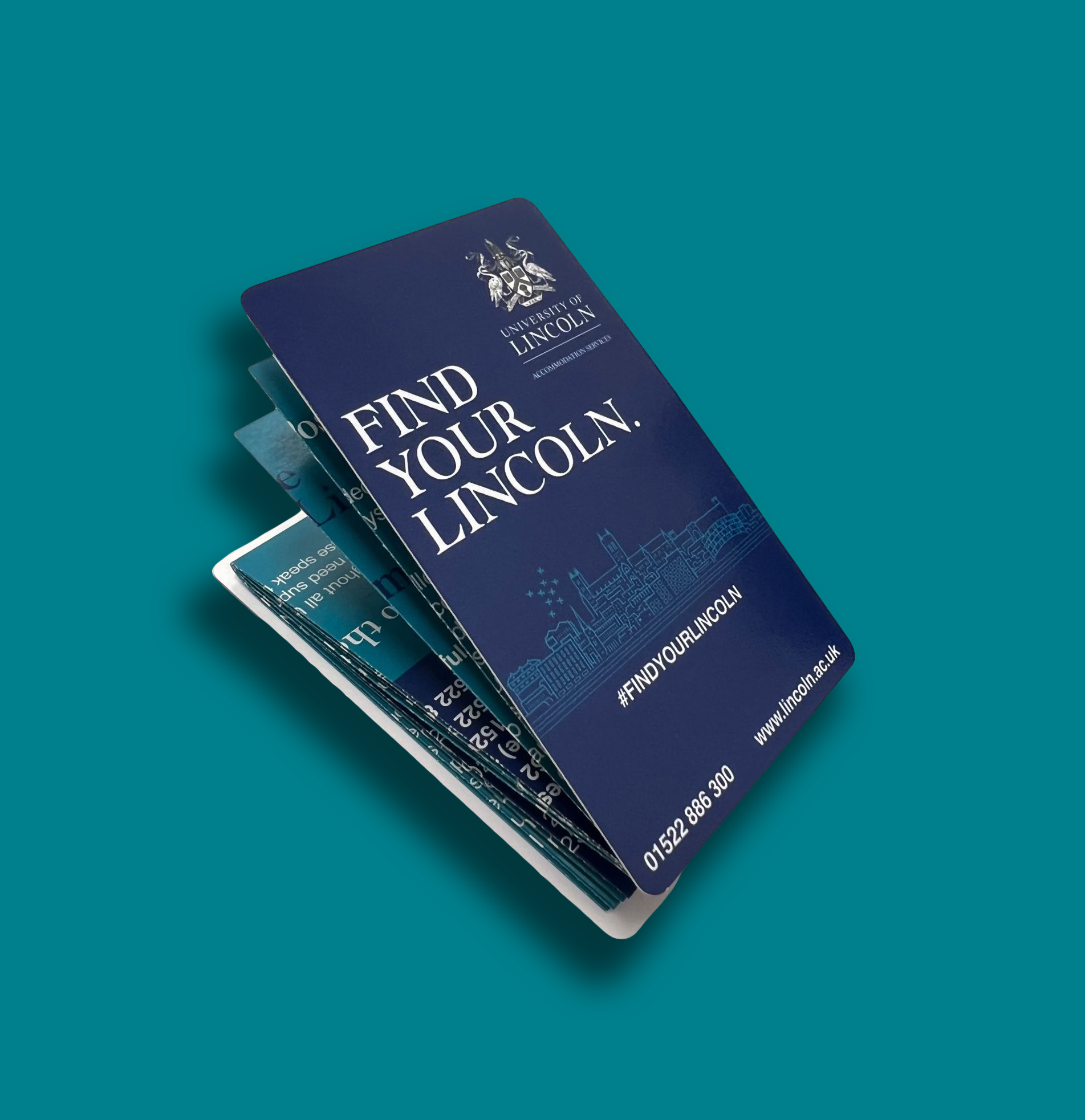 •
What else have we been up to with UoL?
We have a strong relationship with the University of Lincoln and have created many other projects for them! Why not check out an exhibition stand or even some brochures?