Sheffield Charity Construction Ball
Having developed a good relationship with HLM architect's, they asked us if we would like to sponsor their Sheffield Charity Construction Ball. Of course we said yes!
Alongside HLM are Arup and RLB, who collectively formed the Construction Ball which has been running for over 20 years. The aim of the Ball is to bring together the region's construction and property sector once a year to have fun, whilst giving something back to the community. We decided it was time for the event to have a brand re-fresh, so we updated their identity to make it more professional and contemporary. We hope you like it!
Last year the ball celebrated its 20th Anniversary in style. It raised a massive £28,000 for Sheffield Hospitals Charity, taking the total raised since it started in 2001 to £327,000. What an incredible achievement!
This years charity is Western Park Cancer Charity. They offer advice, therapies and support for yourself and others, helping everyone to live with and beyond cancer. It's a proud moment for us to be involved in the sponsorship and we can't wait to come together and support this charity.
As well as sponsoring the Charity Ball, we gifted the design for the event to show our support. We also carried out a competition on the night to help raise more funds for the charity.
If you're interested to see our previous work for HLM, have a nosey here.
• Concept
As the theme is construction, we pitched an abstract building front cover in their brand colours, which as you can see, went down a treat!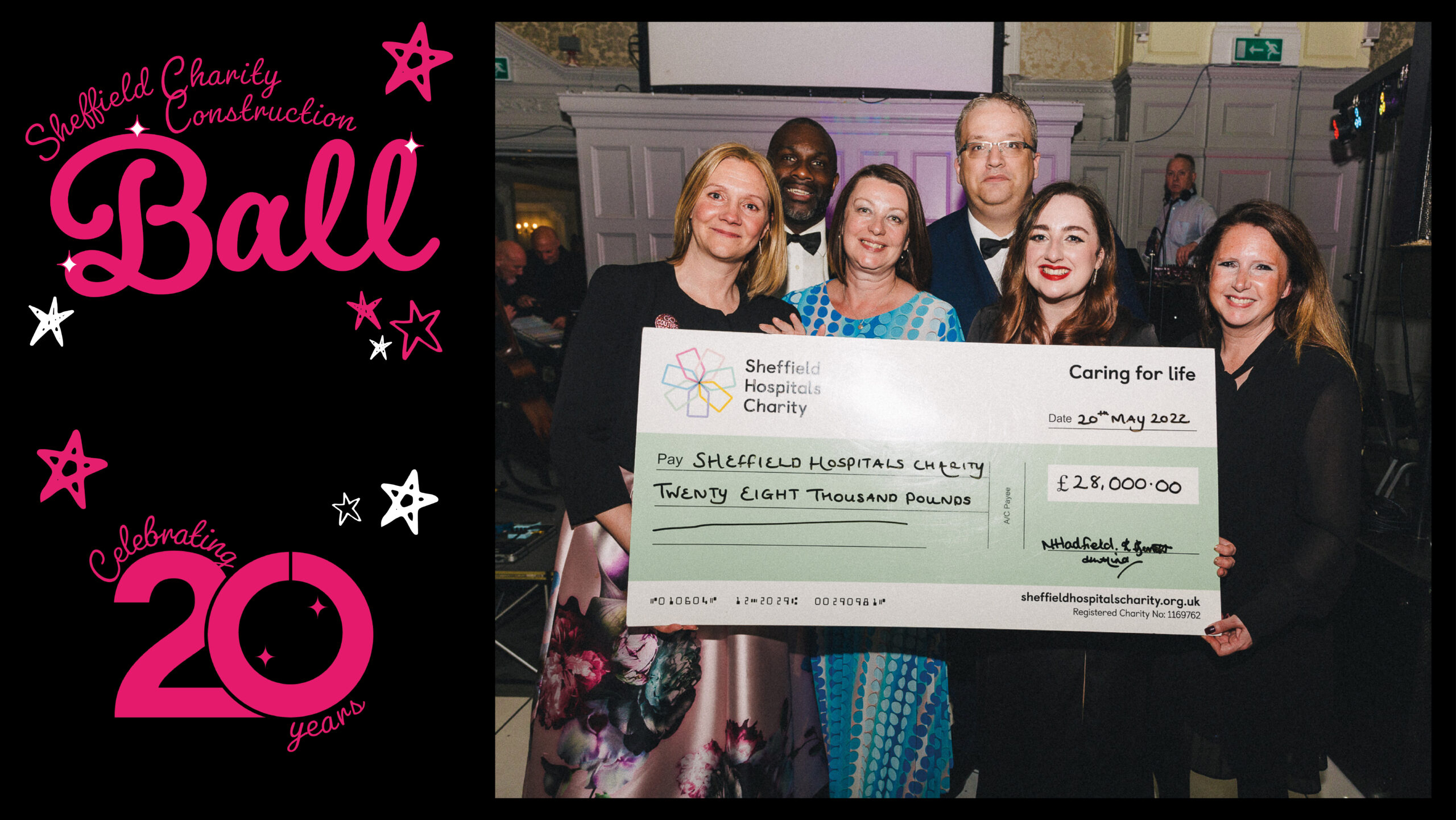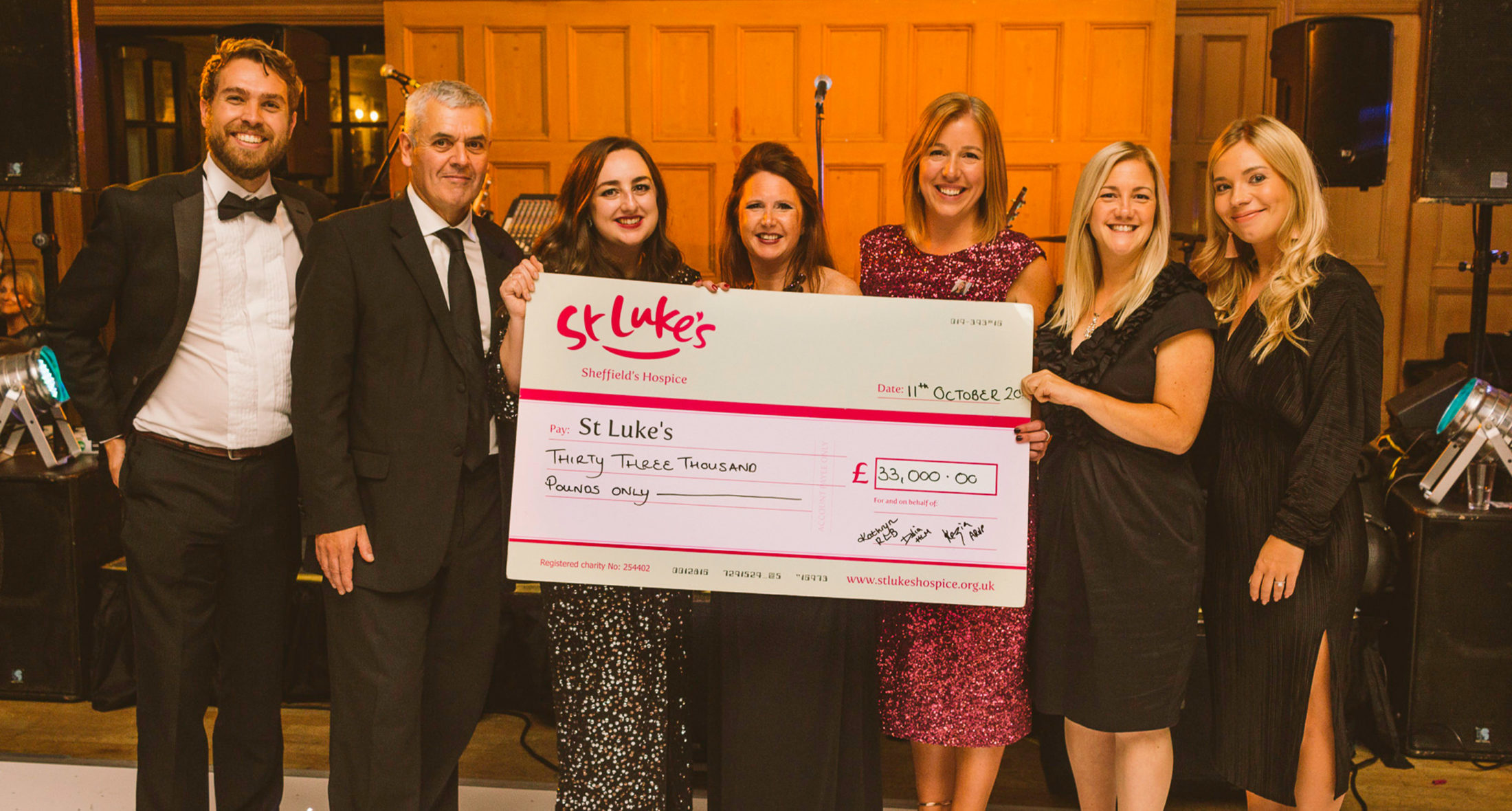 • Branding
The previous year's branding needed updating as the typography style didn't really reflect the charity. We decided to go for an abstract disco ball which was a nice simple design which fit in with the charity.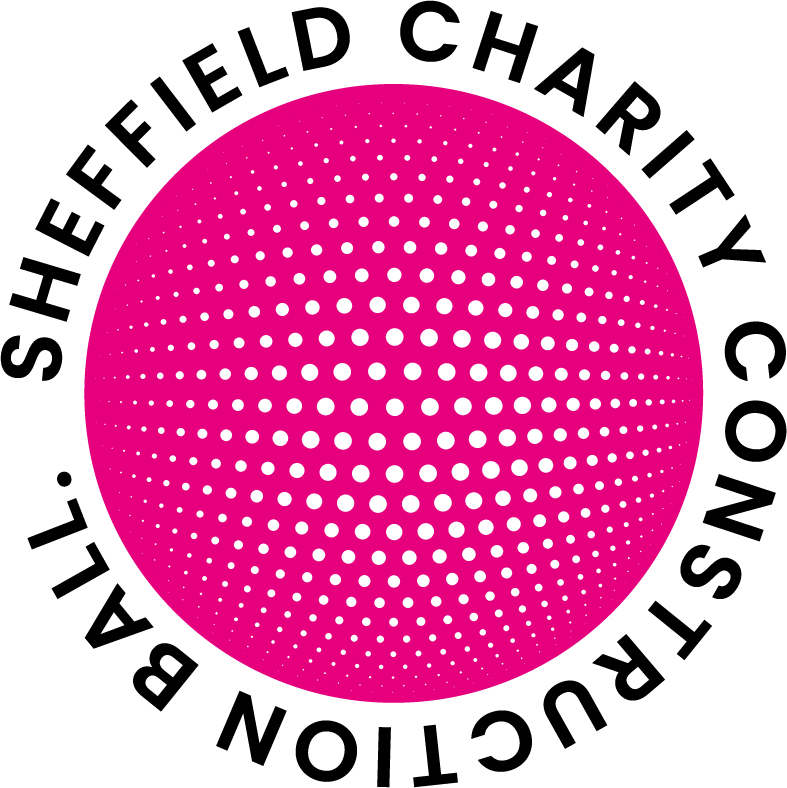 • Print
We created the brochure which entailed the nights programme, sponsors, who was on for the entertainment and information on who the charity was.
As we had sponsored the event, we were able to place branded beer mat's promoting Born round the table. As we are a playful agency we wanted to reflect this in the design, the front is a humorous design which encourages people to take part in spinning the mat to see who would buy the next round whilst having some Sheffield dialog in the copy.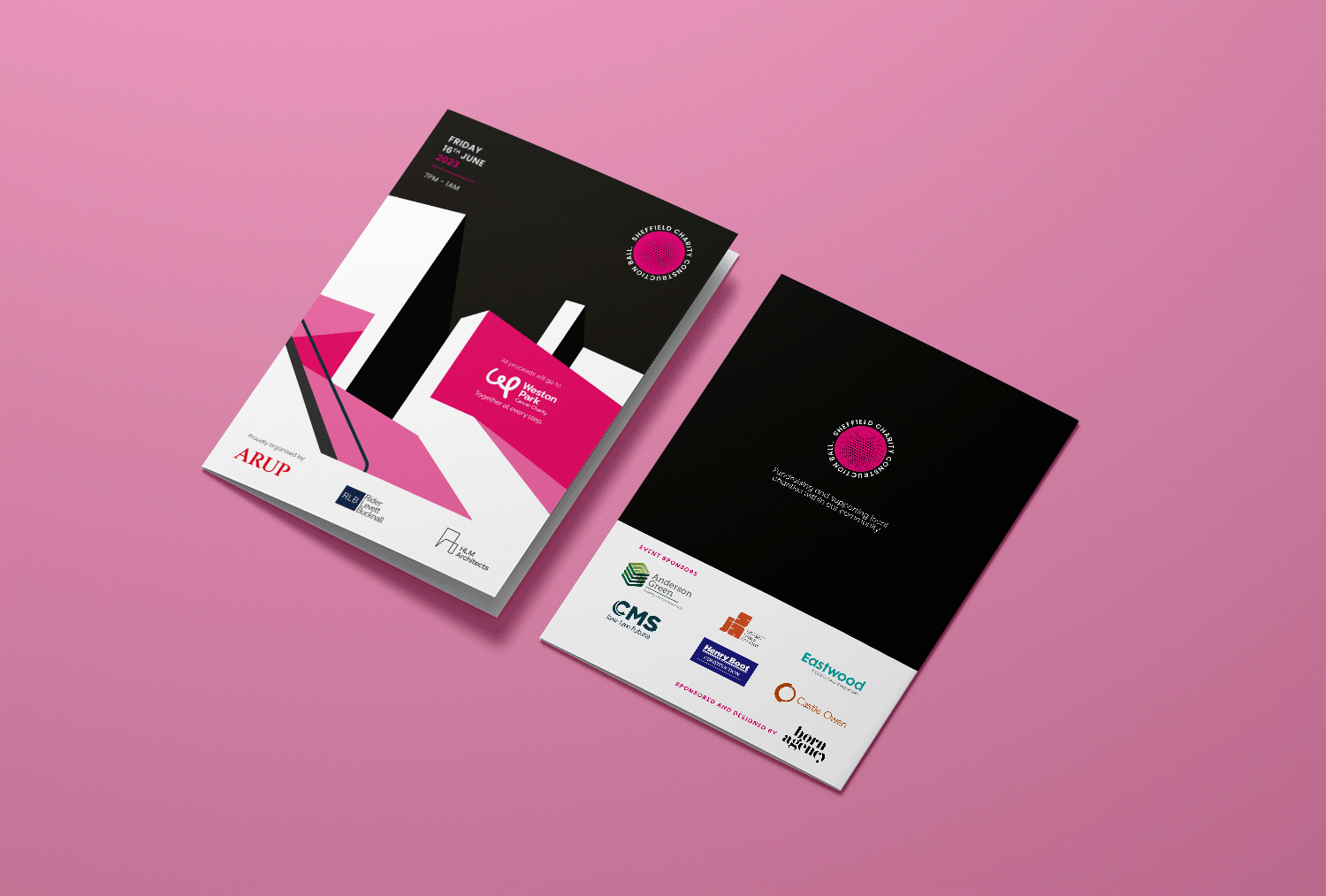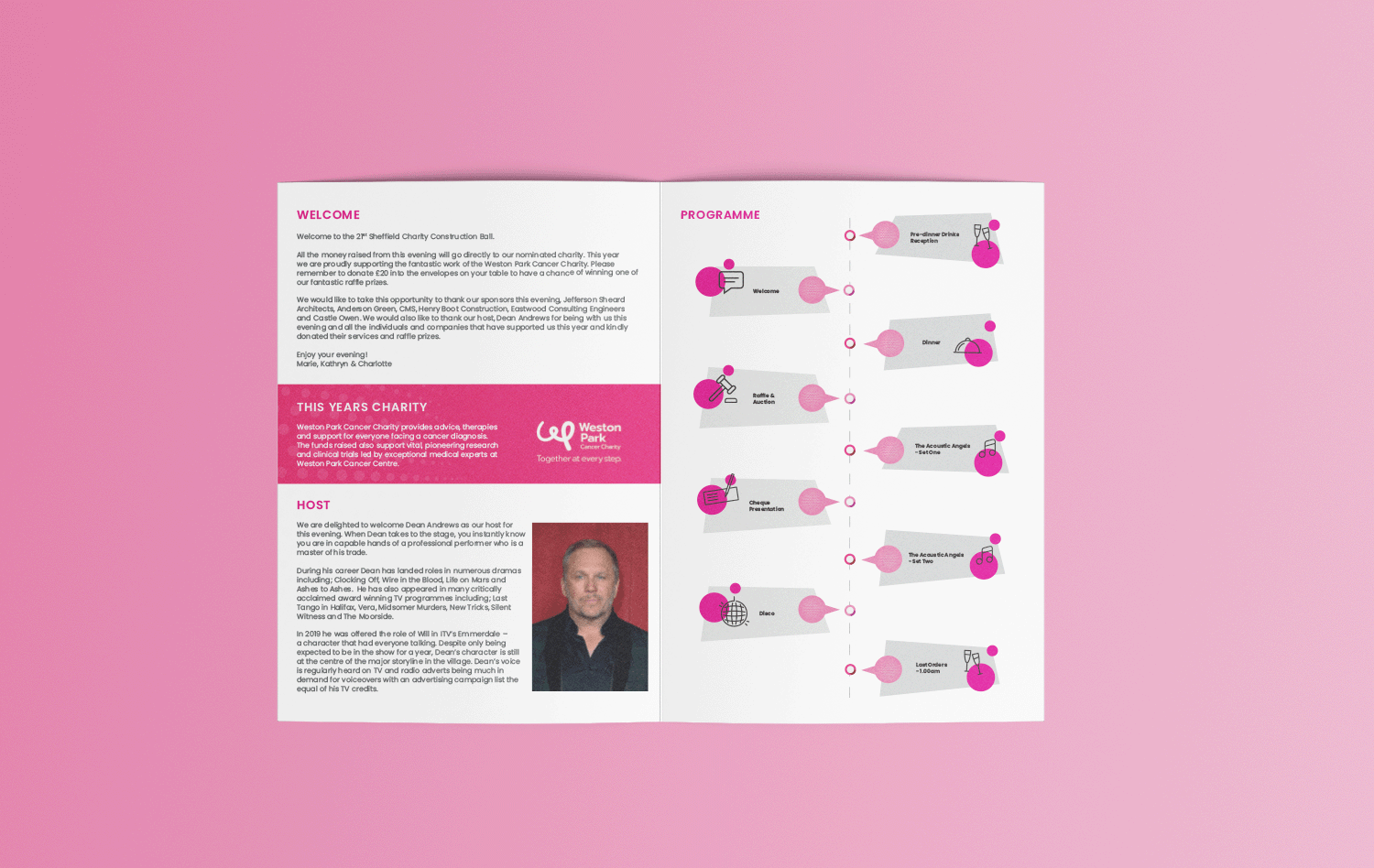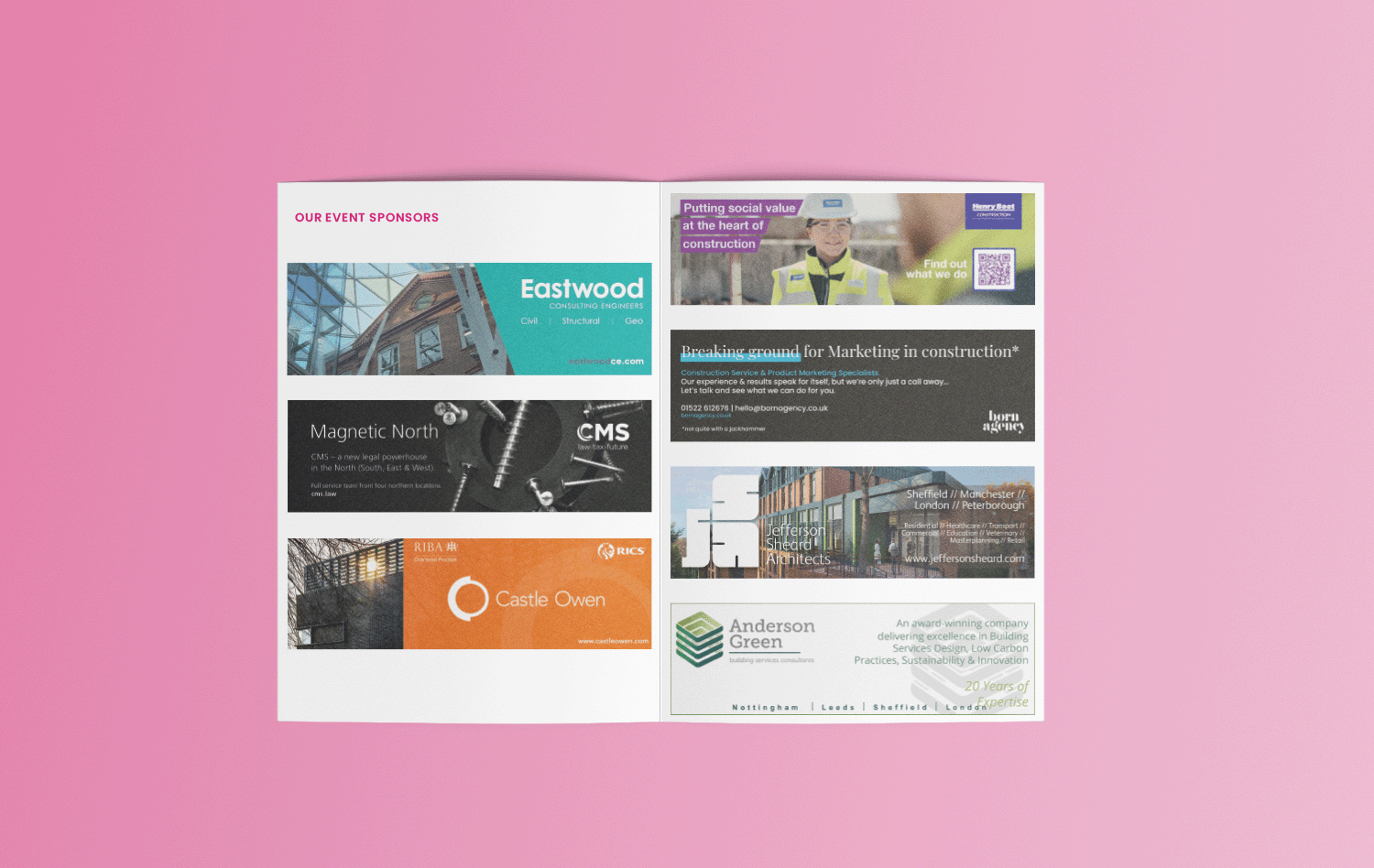 • Digital
Keeping in with the new abstract theme, we created a welcome sign that will be displayed on TV screens throughout the venue.