Bassetlaw Masterplan
Whilst Worksop Town Centre has suffered a number of challenges in recent years relating to changes in shopping patterns and behaviours, economic restructuring in the region, and in recent years flooding, the future is bright. By tackling the challenges and embracing the opportunities this Bassetlaw Masterplan sets the scene for investment and sustainable growth that will be inclusive, healthy and resilient.
The Masterplan was commissioned by Bassetlaw District Council (BDC) to provide a regeneration and growth strategy for Worksop Town Centre over the next 20 years. This overarching framework will build on a range of existing regeneration projects and inform future regeneration activities, development priorities, as well as supporting funding bids and investment decisions made by the Council and its partners.
This Bassetlaw Masterplan for Worksop Town Centre was to bond together a range of existing and new initiatives into one holistic vision for the future – One that honours the built, natural and cultural heritage of the town.
•
Print
Worksop has a rich and deep multi-layered heritage with a great number of assets in its urban structure and form, location, green infrastructure and historic assets. Therefore a brochure containing all the stats, figures and information to back this up was created.
The project was created to get feedback from locals on the potential developments that could be made a reality within Worksop and surrounding areas. We used bright colourways to highlight the separate areas and utilised the shapes from the map as a secondary brand element.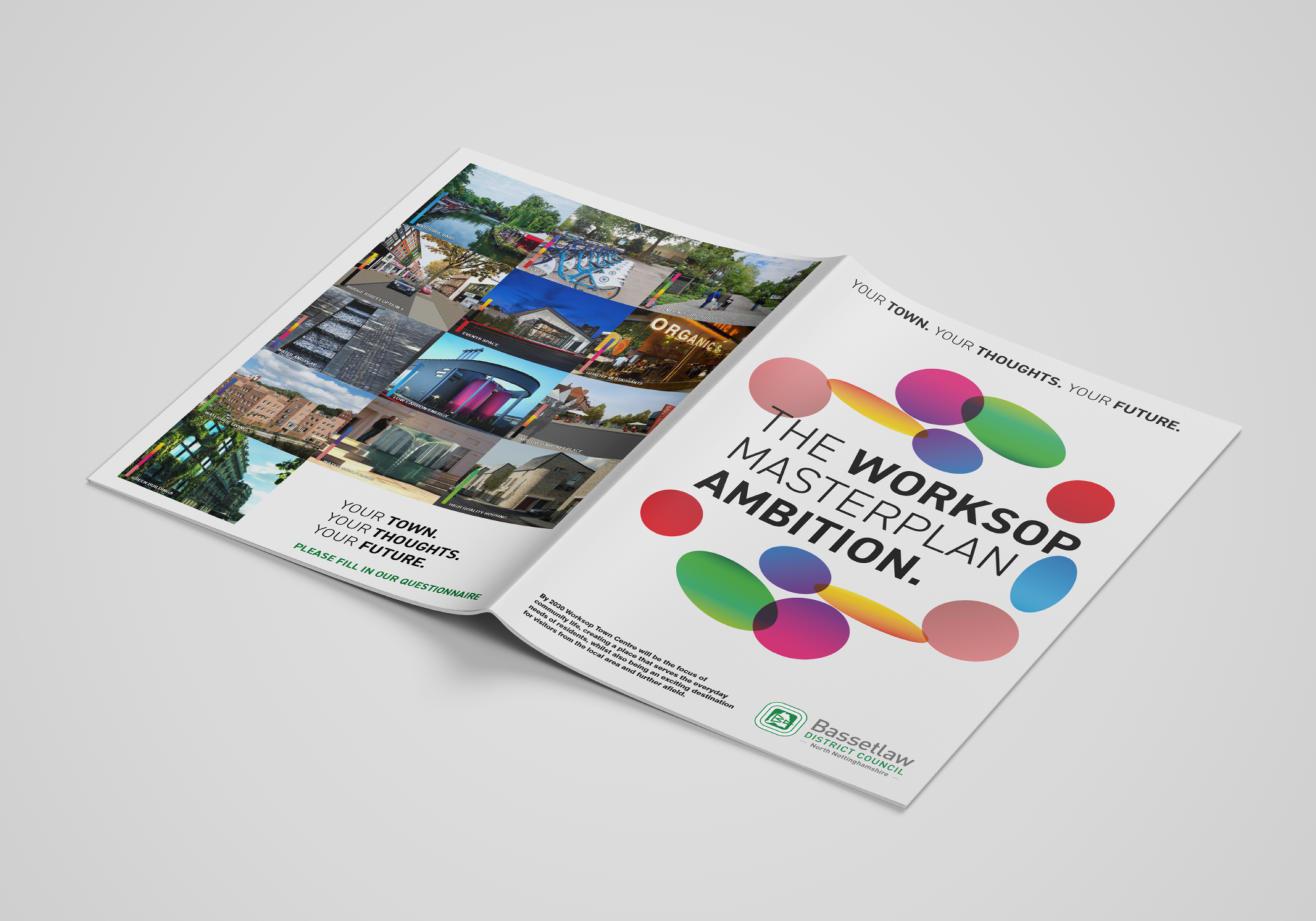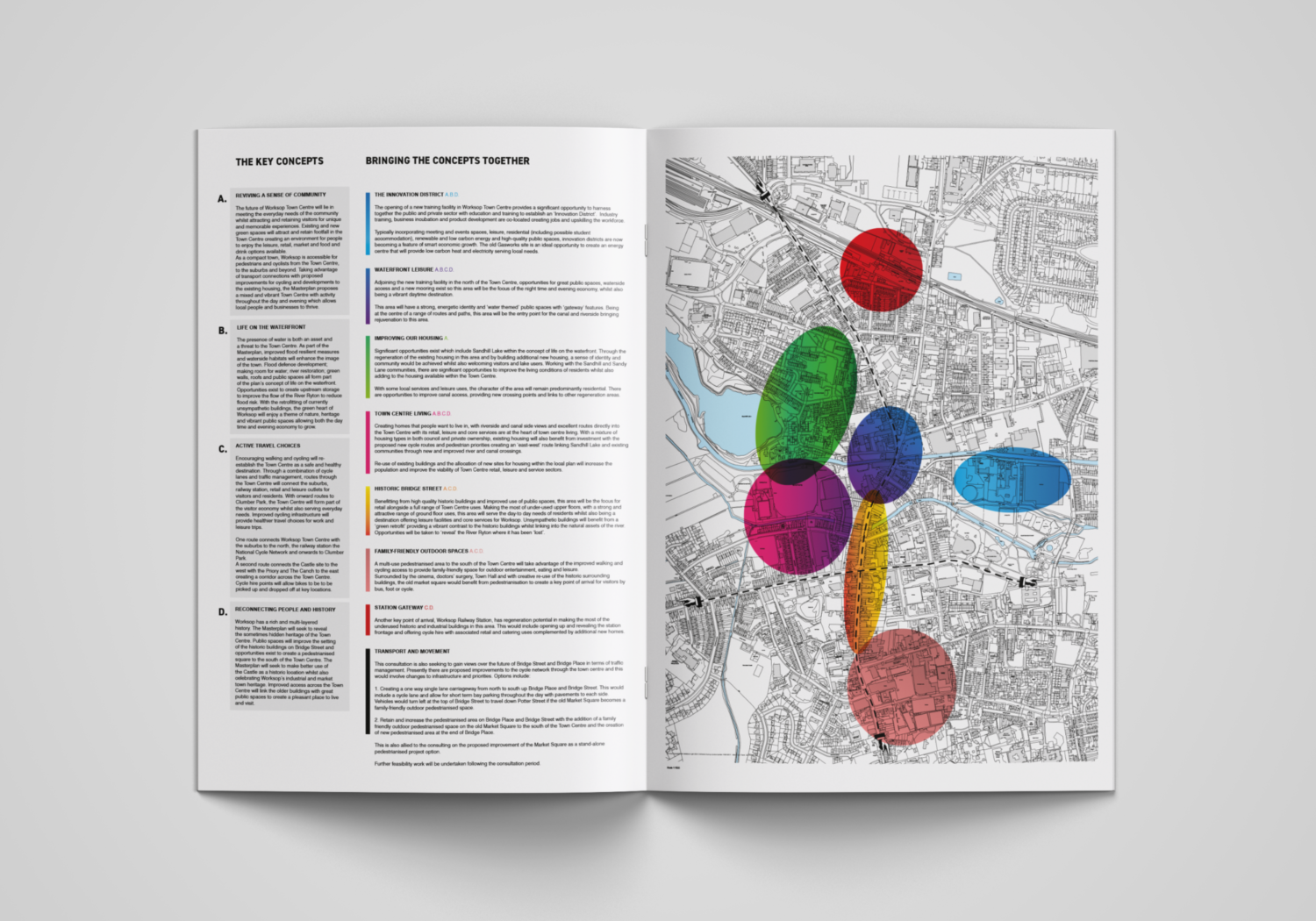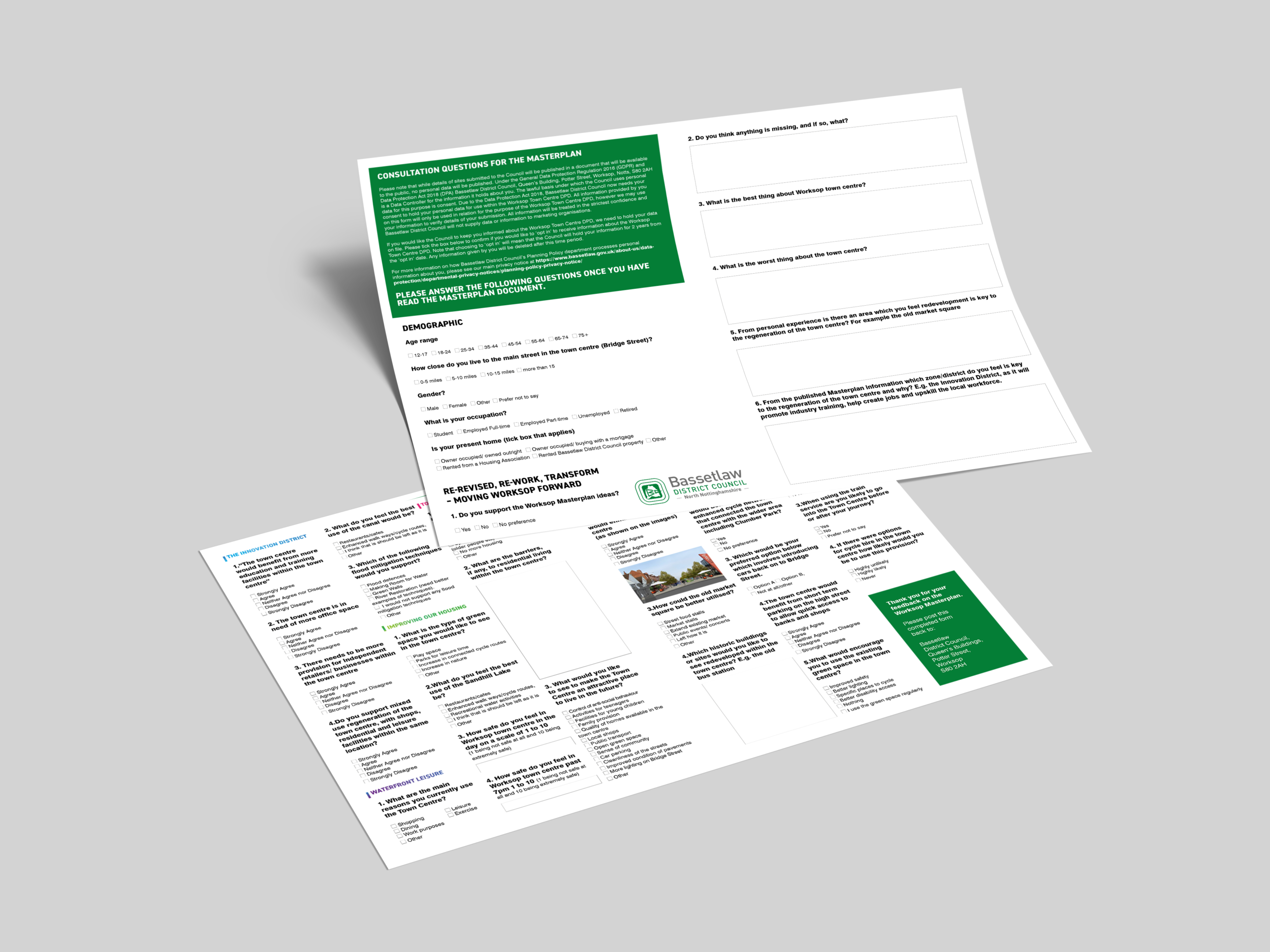 •
Interested in more?
Like what we've done for Bassetlaw? Why not check out the Love Bassetlaw project here!