Spotlight on Echophon
We have created a strong working relationship with Ecophon over the years, who came back to us to look at a large, 12 month campaign which showcased their vast product range throughout the year, this being 'Spotlight on Echophon'.
With Ecophon being a manufacturer of acoustic panels, baffles and ceiling systems we assigned each product a two month window to showcase their specialities and unique USP's.
After meeting with the client to take the initial brief, we went away to chat through ideas and create a unique concept which would tick all the boxes. The chosen concept was shining the spotlight on the products and bringing them into the light. This concept ran through a multitude of media such as a mini web, unique email signatures, printed material, bespoke 'piece to camera' video edits, and social posts, to name but a few.
•
Branding
Unique identity
We created a unique identity for the 12 month campaign which encased the existing Ecophon logo to reinforce the link back to the super brand – Spotlight on Echophon. This identity was then animated to generate an extra dimension to the brand and create a consistent 'book-end' across all digital collateral.
•
Print
Consistency is key 
We then rolled the brand through multiple marketing materials such as business cards, letterheads and product brochures. The key here was consistency. We made sure all collateral shared the same infrastructure from the initial brand development, ensuring reassurance and credibility for existing and future clients.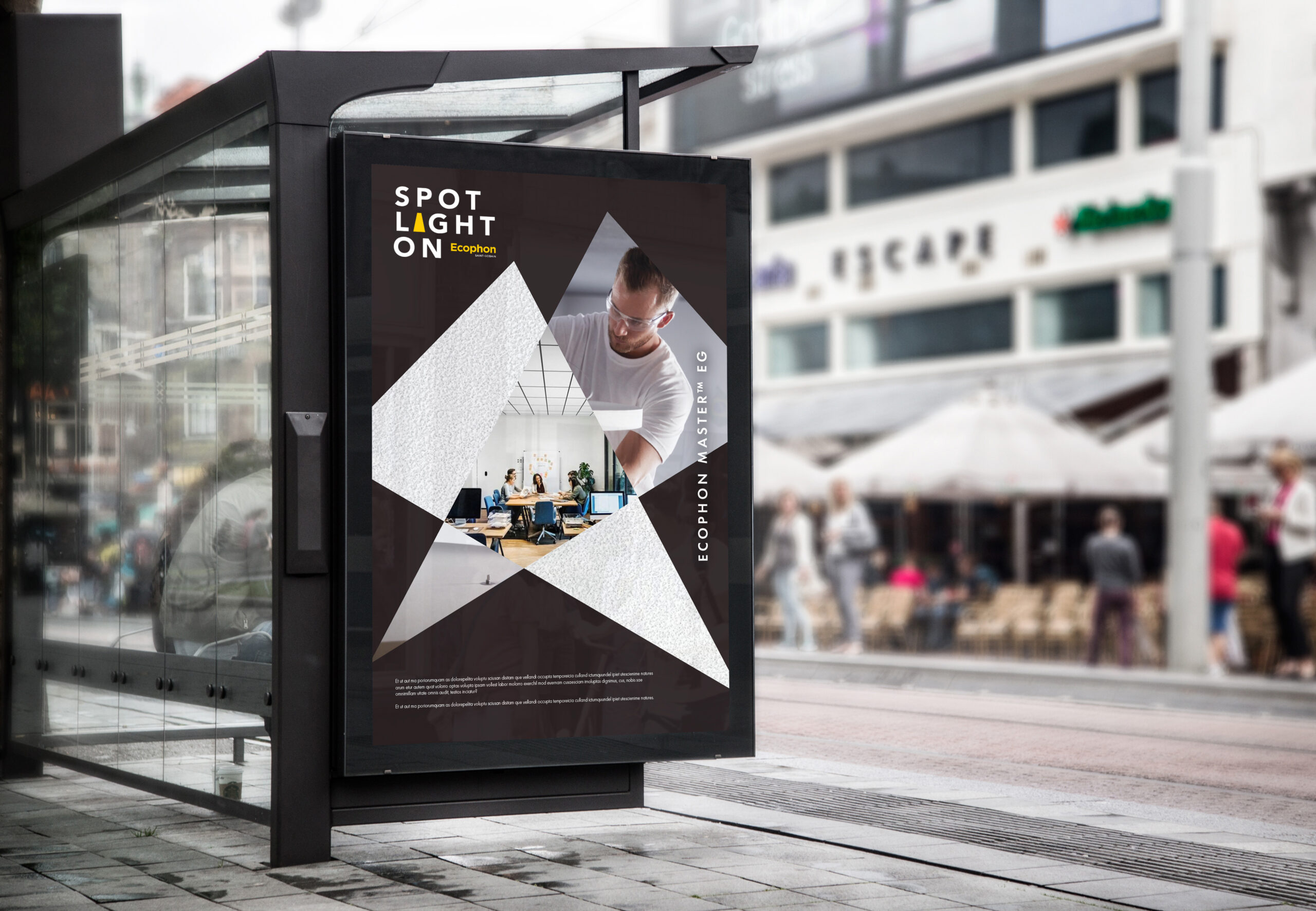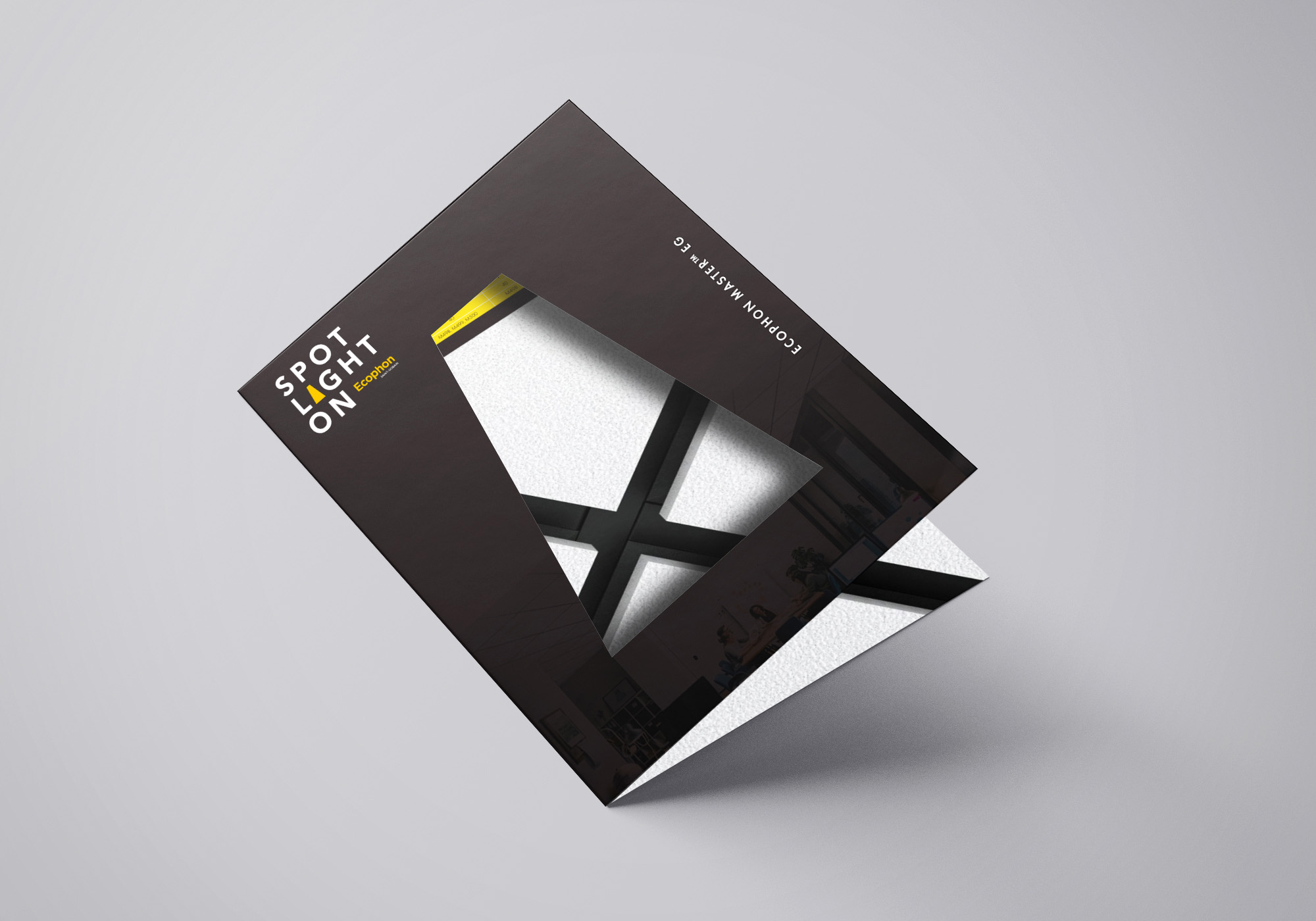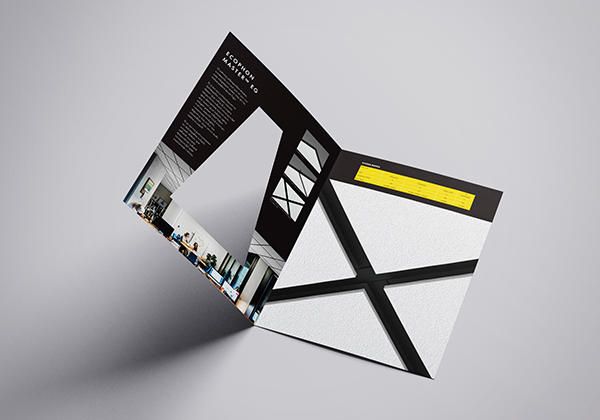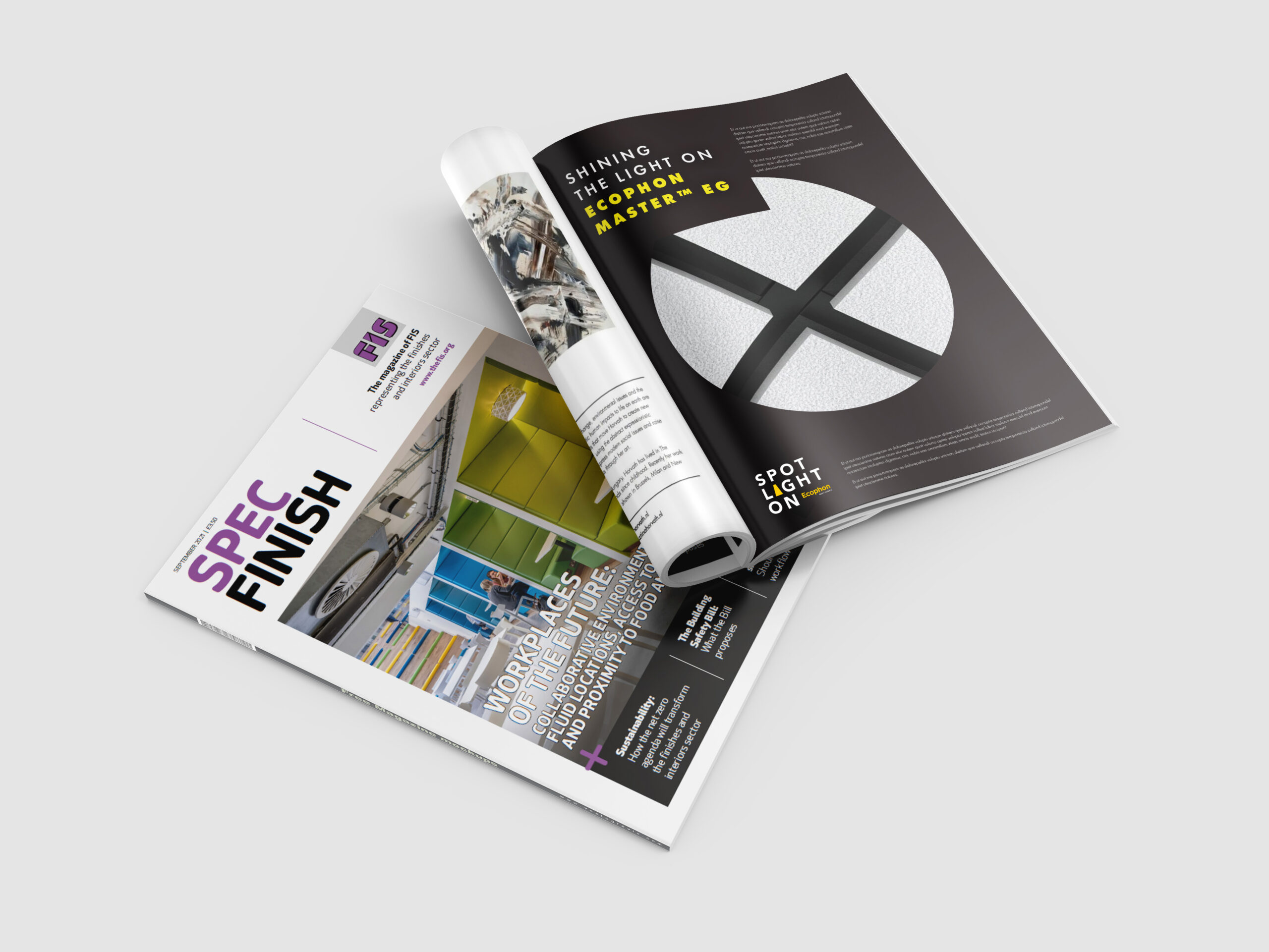 •
Email
Bespoke Signatures
We created various e-shots to go out to Ecophon's current database explaining the benefits of the product in the spotlight. As well as this we created bespoke emails signatures each month to help promote the campaign through day to day emails internally and externally.


•
Website 
Mini Website
In order to create a platform to showcase the various products in the spotlight, we created a bespoke website which created a strong intrigue and allowed the end user to then click through the main Ecophon site. The website consisted of a bespoke spotlight header which shone on elements of the header image depending on the positioning of the cursor. This bespoke element not only created intrigue, but also captured the attention of the end user from the outset, encouraging them to scroll down and find out more.
The mini site always had the product for the corresponding month 'in the spotlight' on the homepage, with a navigation showing previous months spotlight products – allowing users to flick back on previous month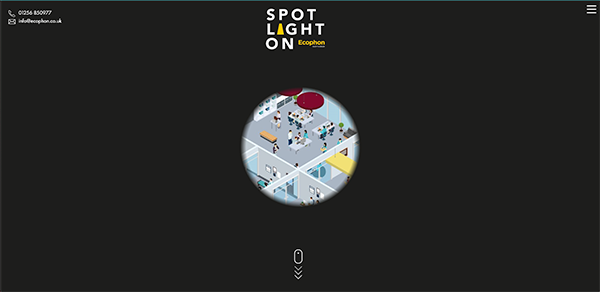 •
Video
Interview videos
An 'piece to camera' video was created for each product, explaining all the USP's and benefits of the product by an Ecophon product professional. All of which was handled by us, from the word 'ACTION' all the way through to the final edit. In post edit we created various overlays which not only tied into the 'Spotlight on Echophon' branding but also the Ecophon branding.