S1 – Studio One
S1 – Studio One bridge the gap between home and office working to create a hybrid 'home from home' community environment.  They offer a cost-effective, agile alternative to conventional, leased office space and are the first managed biophilic office space offering semi-rural countryside views, free parking and generous high quality work areas, allocated to an organisation rather than an individual.
We were approached by Studio One to create a branding for their state of the art, hybrid communal workspace. The design of the space was extremely well thought out and needed a brand that matched.
•
Branding
Standing above the crowd
We presented various options back to the client, all with meaning and reasoning behind them. The chosen identity contained a bold S1 which could be used as a stand alone element throughout various pieces of marketing collateral, and also be used in various forms.


•
Print
In order to promote the space, we created a selection of postcards which contained imagery cropped within the logo S1. This formed a strong brand element that could be used across various medias to create consistency and trust.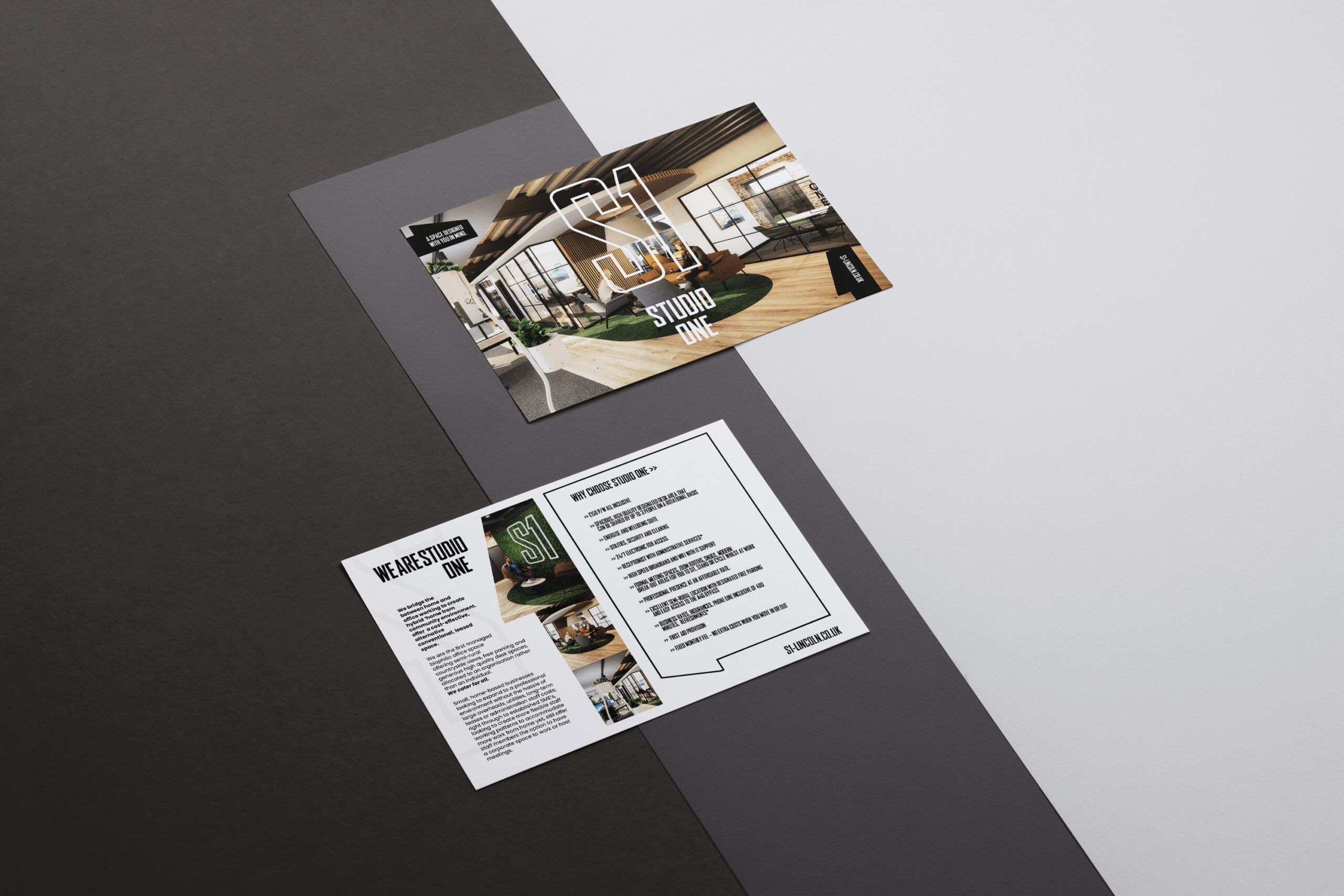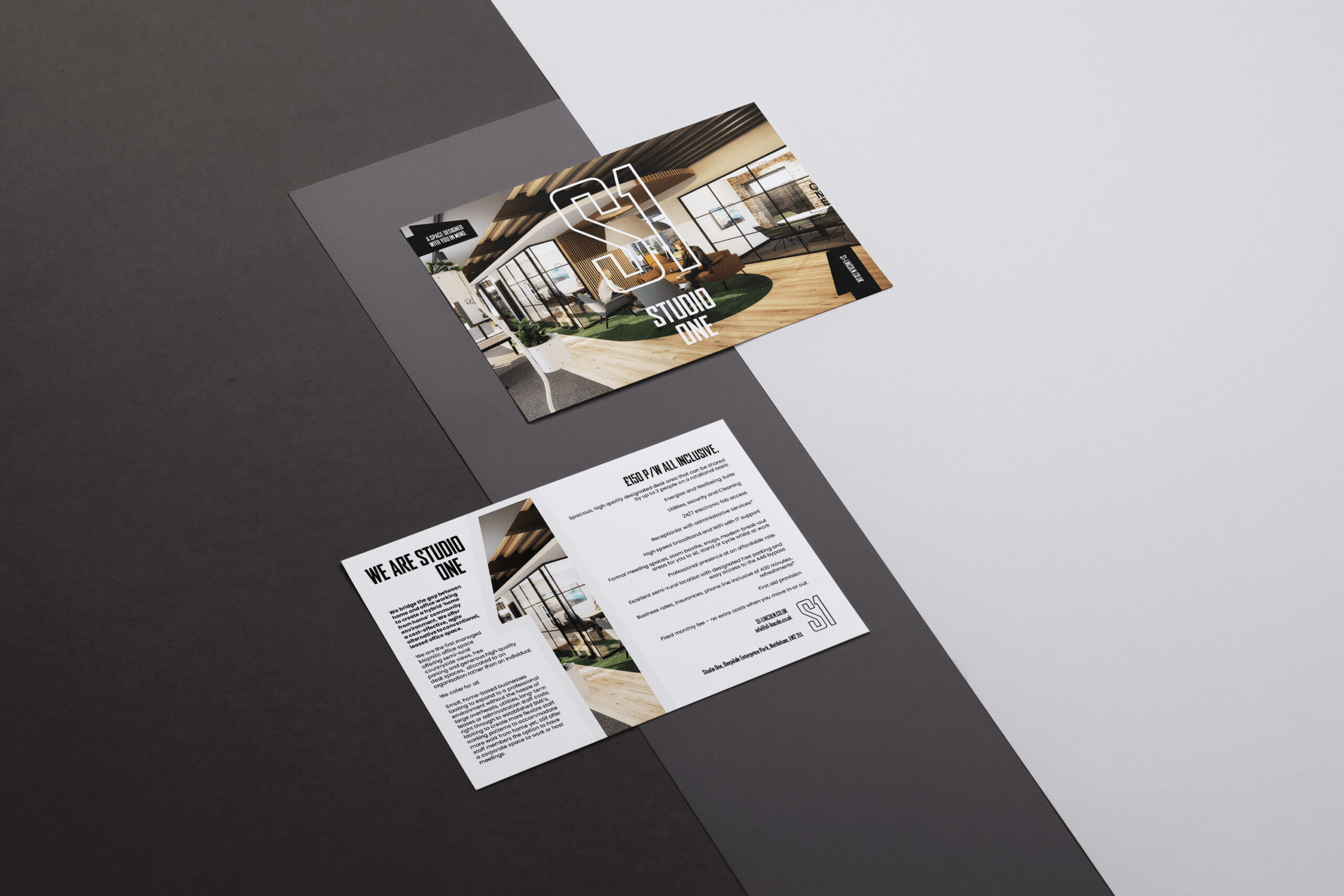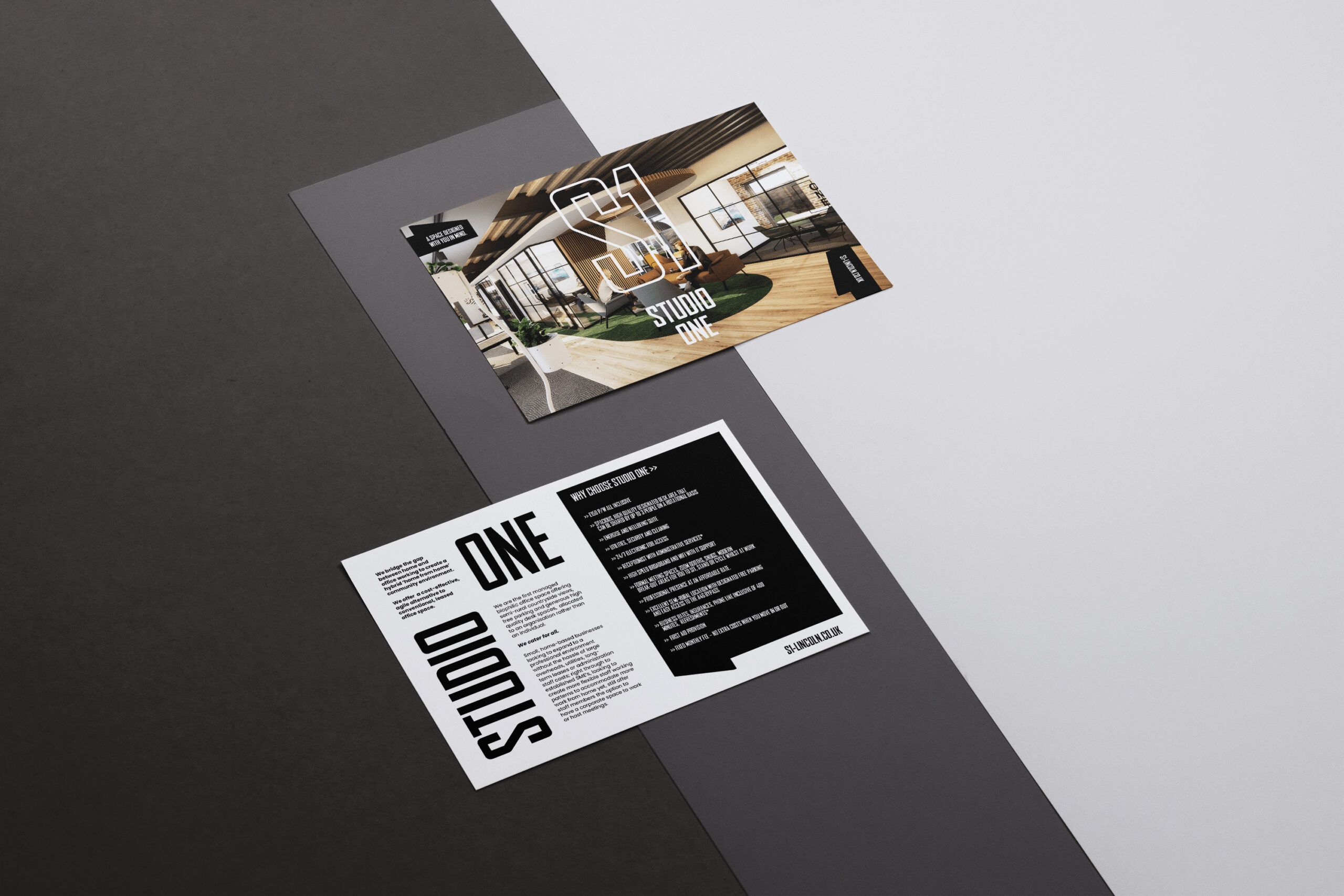 •
Email
Email templates were created and sent out to the clients current database as well as being used as an automated response for new subscribers. The design shared the same brand elements from the postcards to create a strong continuity and help build the brand.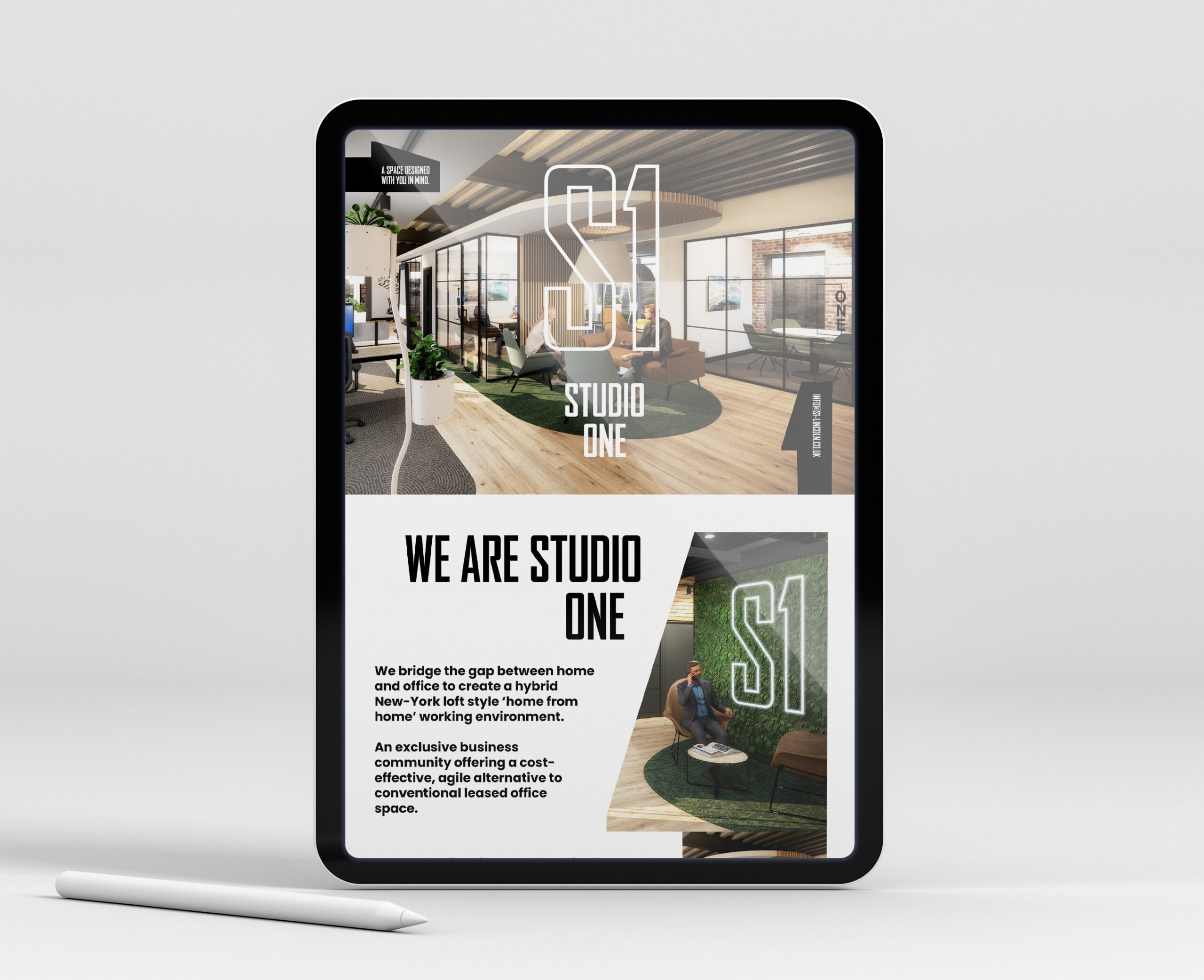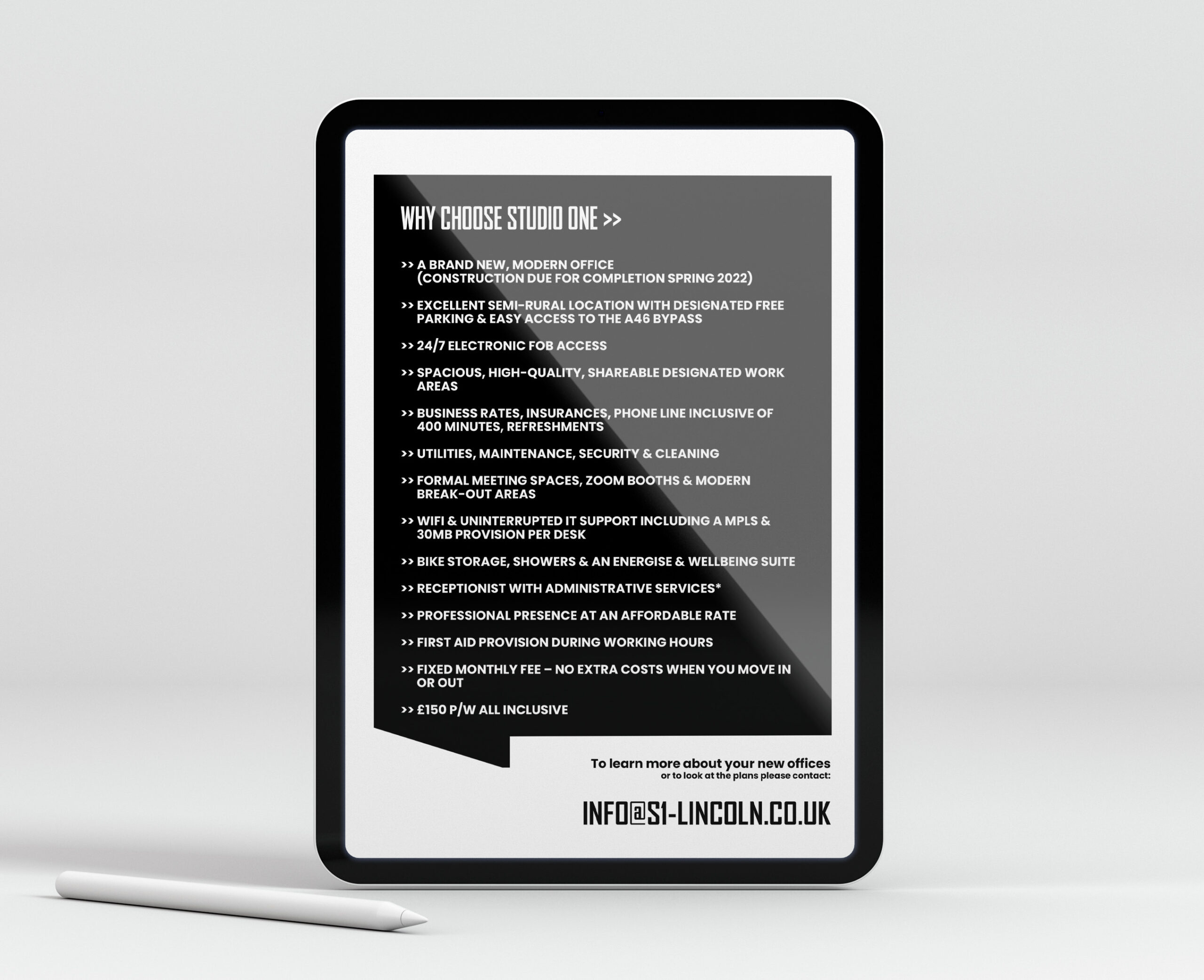 •
Large Format
We applied the brand to the space, allowing it to intertwine with the interior without it being overpowering.