•
Background
The British Horseracing Authority came to Born Agency for help on a campaign for 'Respect in Racing'. The campaign will apply to everyone working in and involved with British racing and is underpinned by a regulatory framework, with clear actions and sanctions available to deal with any breaches.
•
Concept
The campaign was developed by a cross-industry working party comprised of British racing's major bodies, united in its ambition to ensure that everyone feels safe, supported and able to fulfil their potential within the sport. To showcase this we used diverse imagery across assets to include all aspects of the industry.
The Code of conduct created to help people understand the programme is available to download on the BHA website along with the toolkit.
•
Branding 
We created a bold identity with a striking icon design to include R+R as a very noticeable element across the campaign.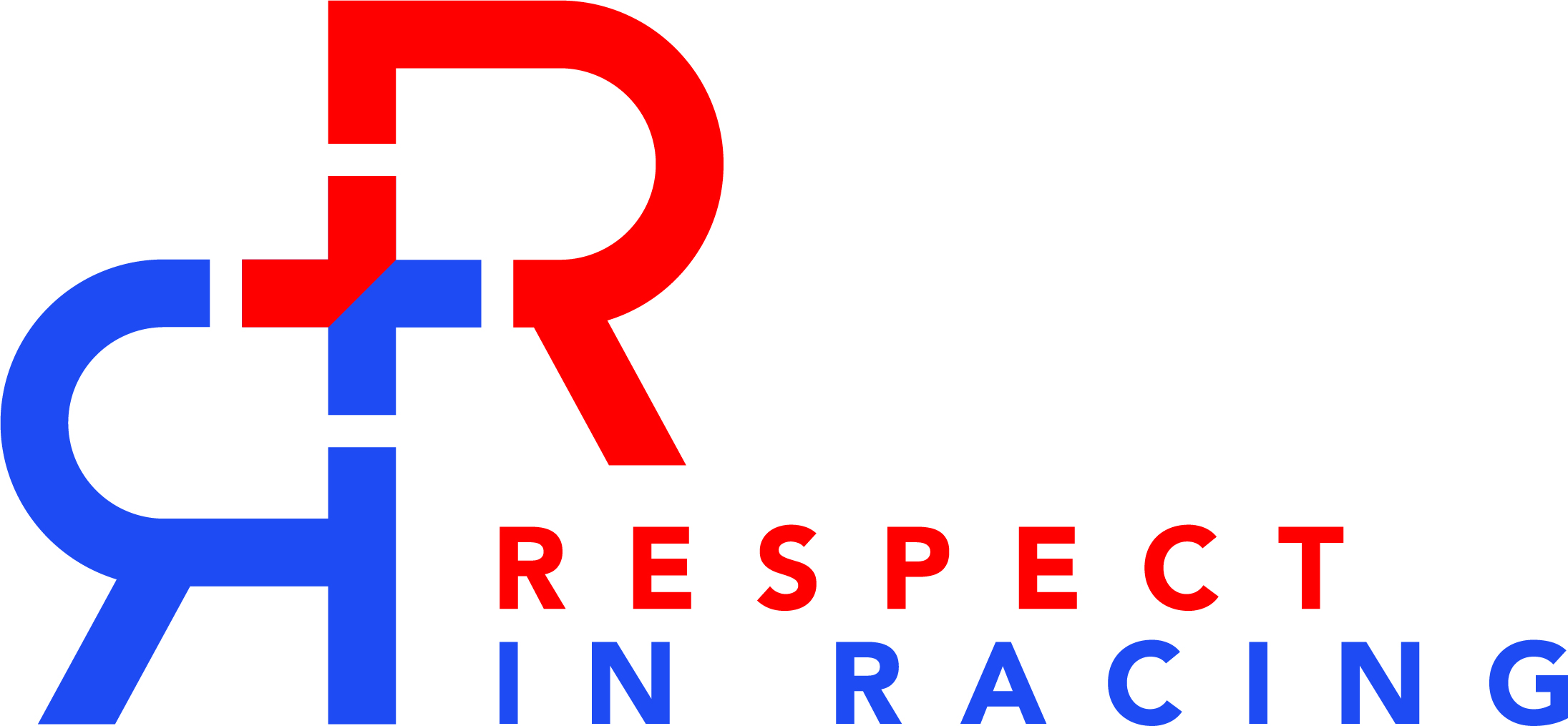 •
Print
We created multiple assets created for print and digital marketing.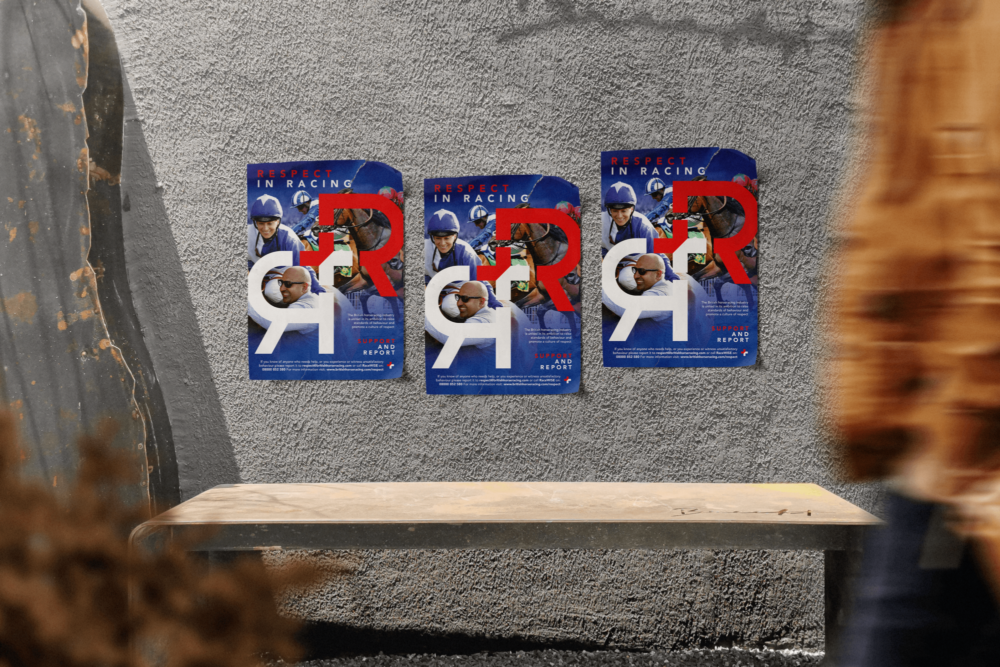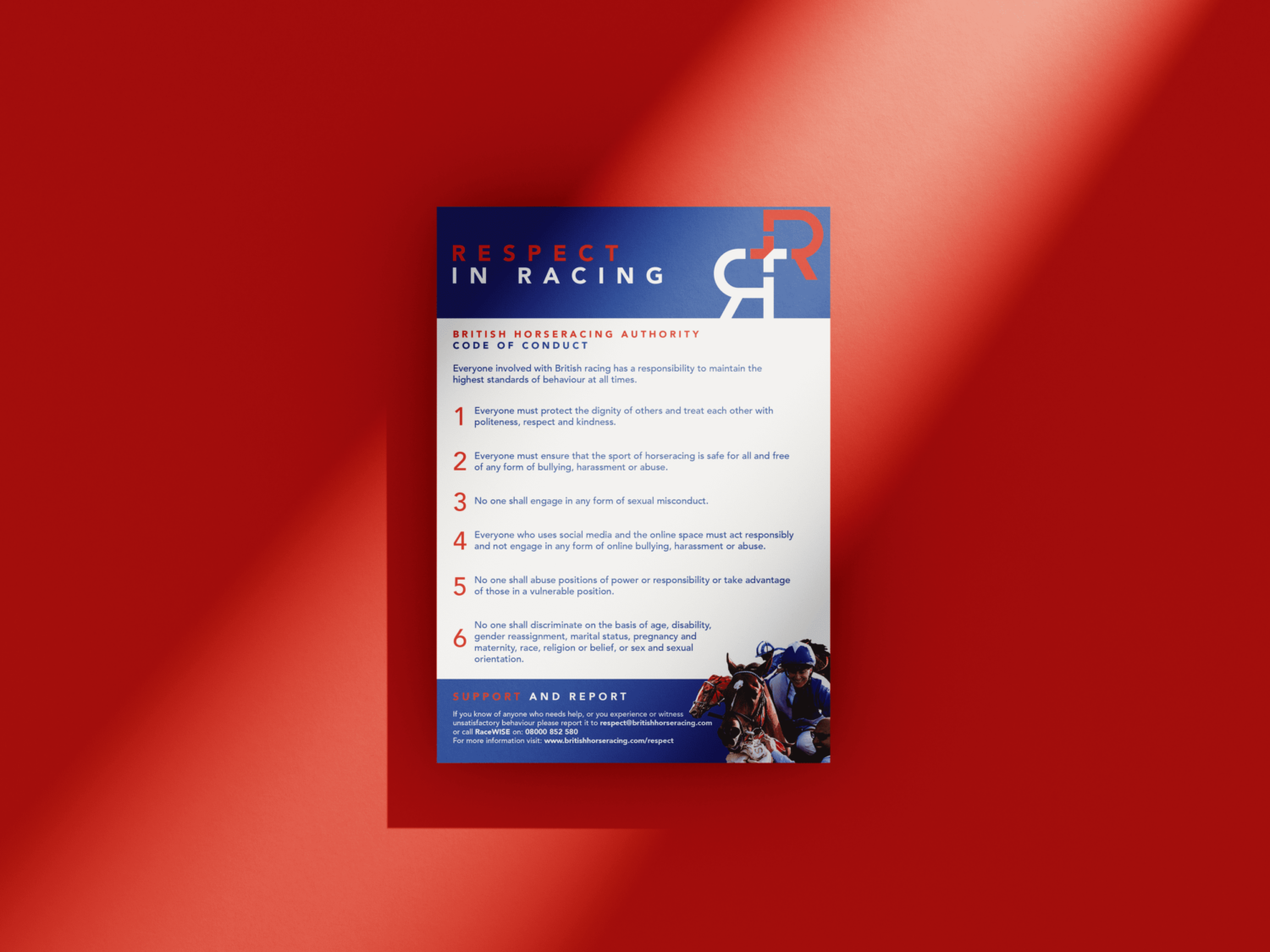 •
Email Banner
Email banners were created to promote the campaign and reach a wider audience.

•
Web Banner
Web banners were created to promote the campaign across the internet.