Nottingham Hospitals Charity – Celebrate Summer
Born Agency was approached by NHC to create a campaign following the Covid 19 pandemic lockdown that was uplifting and inspirational but also promoted their brand and encouraged fundraising.
•
Concept
Finding the good in everything
We included the colours of the rainbow to continue the theme that had been so prominent in lockdown to create a feel good message about summer.  The title 'Celebrate Summer' was chosen and a 60's theme was created.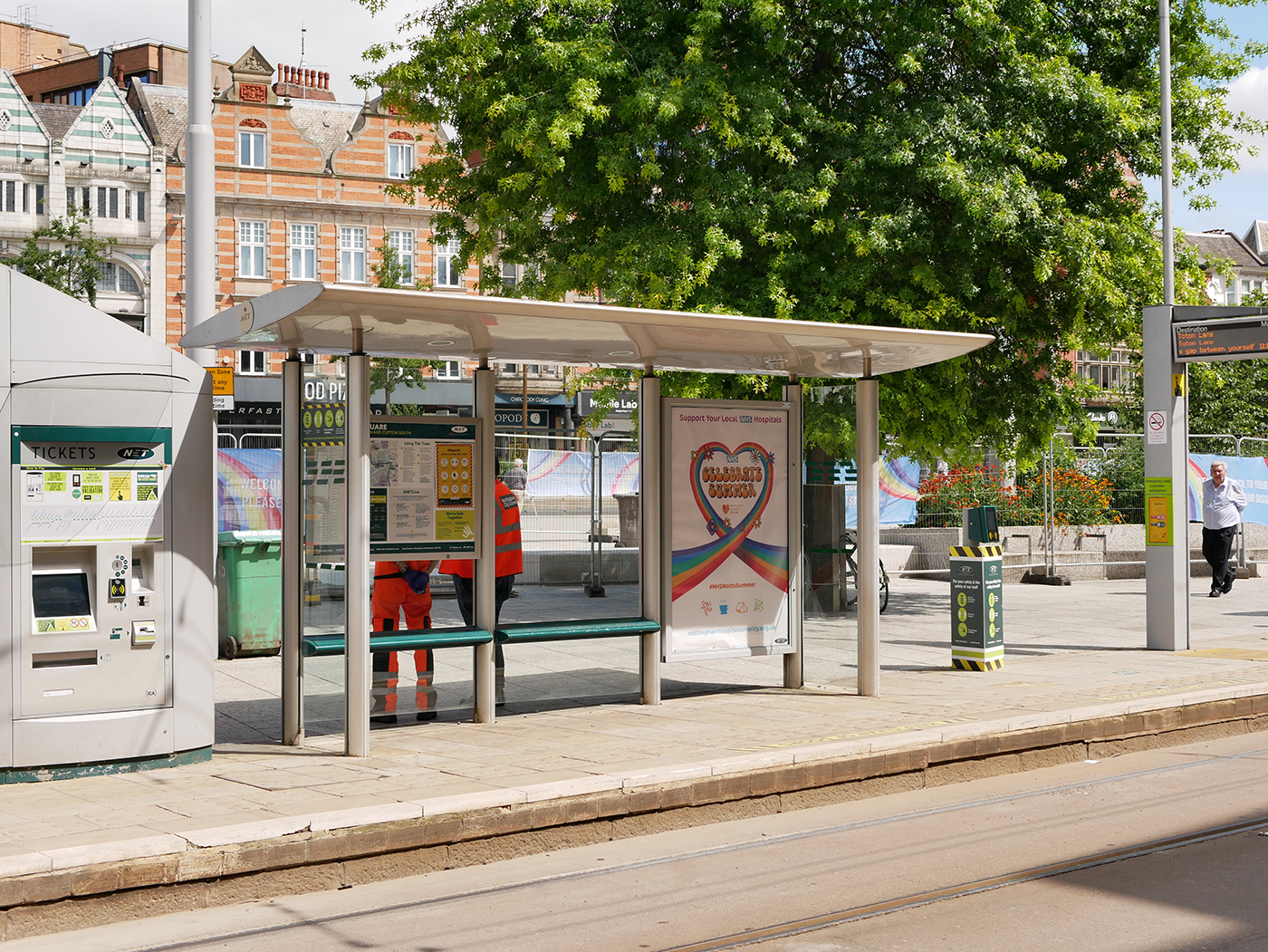 •
Print
Widening our reach
The main message was used on all media, from digital channels to large format printed media such as billboards and tram stop posters around the local area, including Market Square.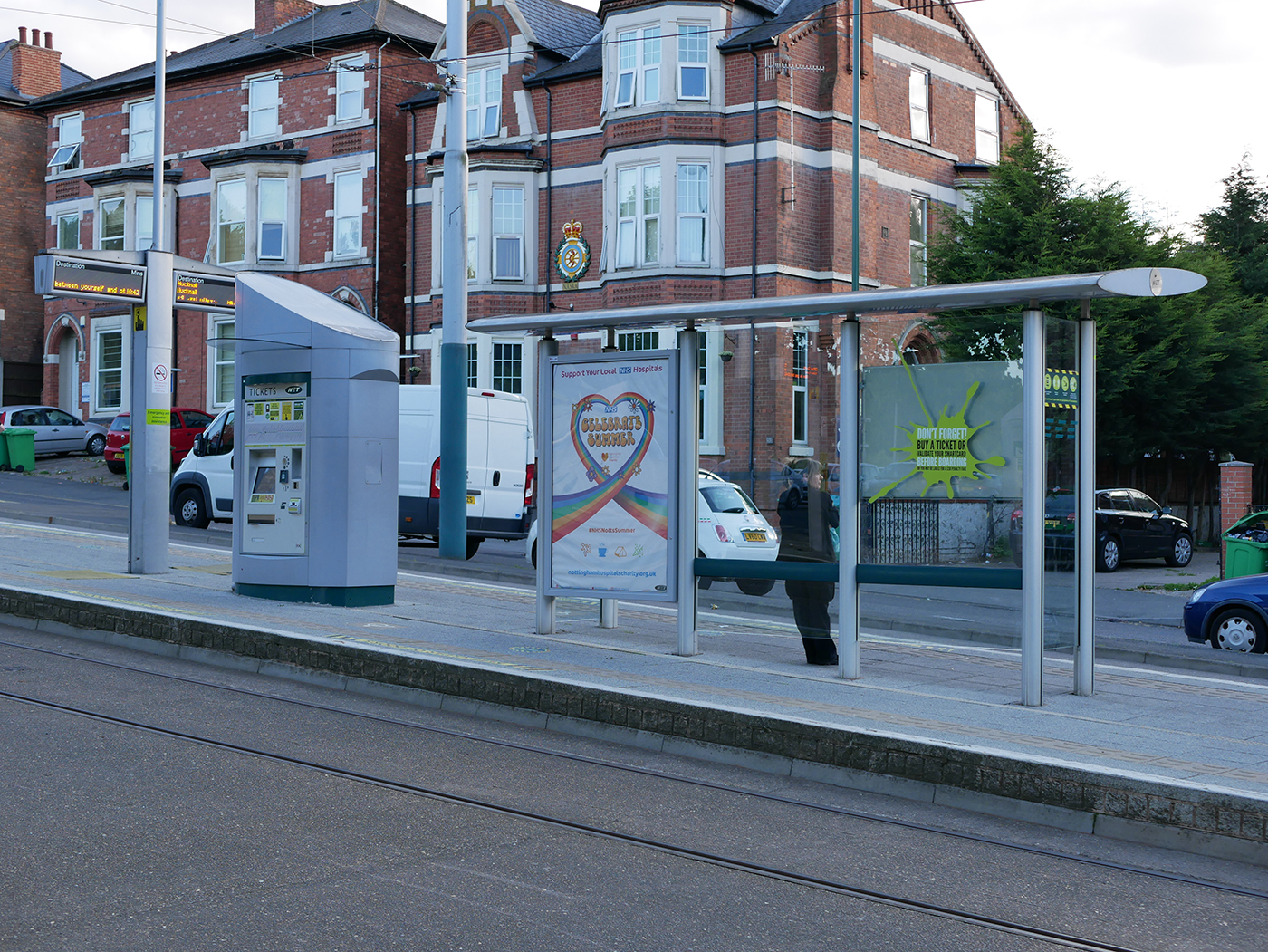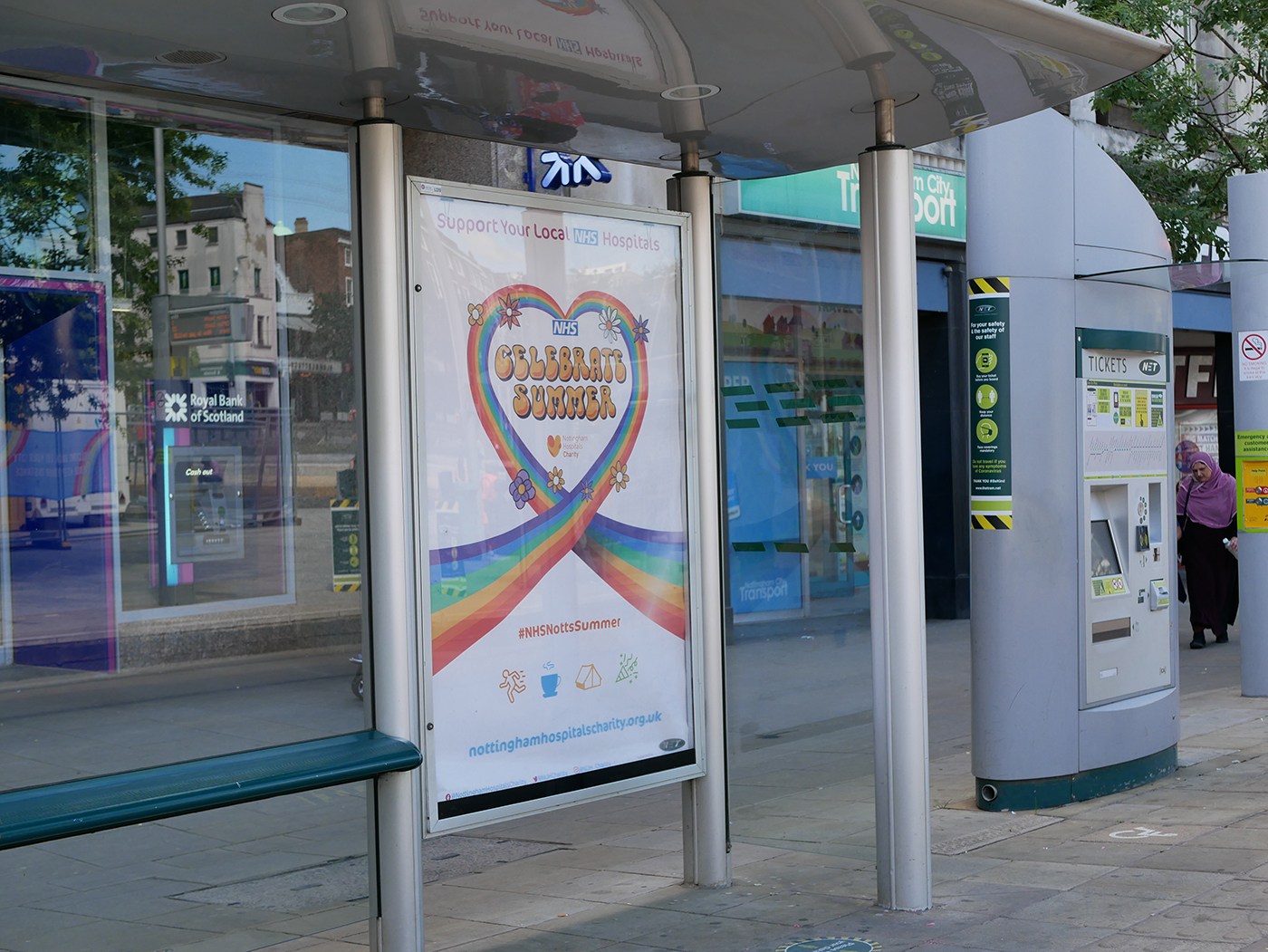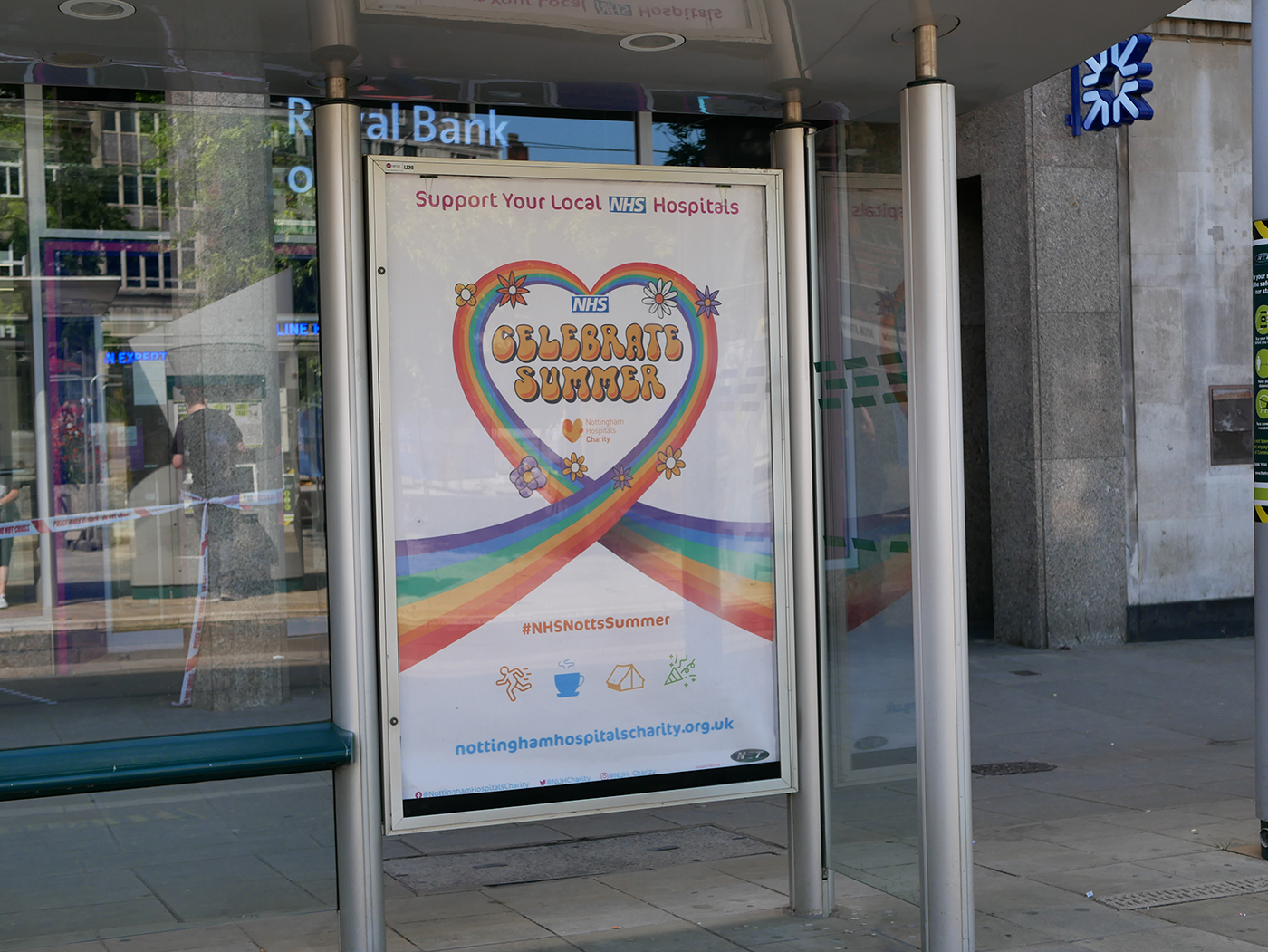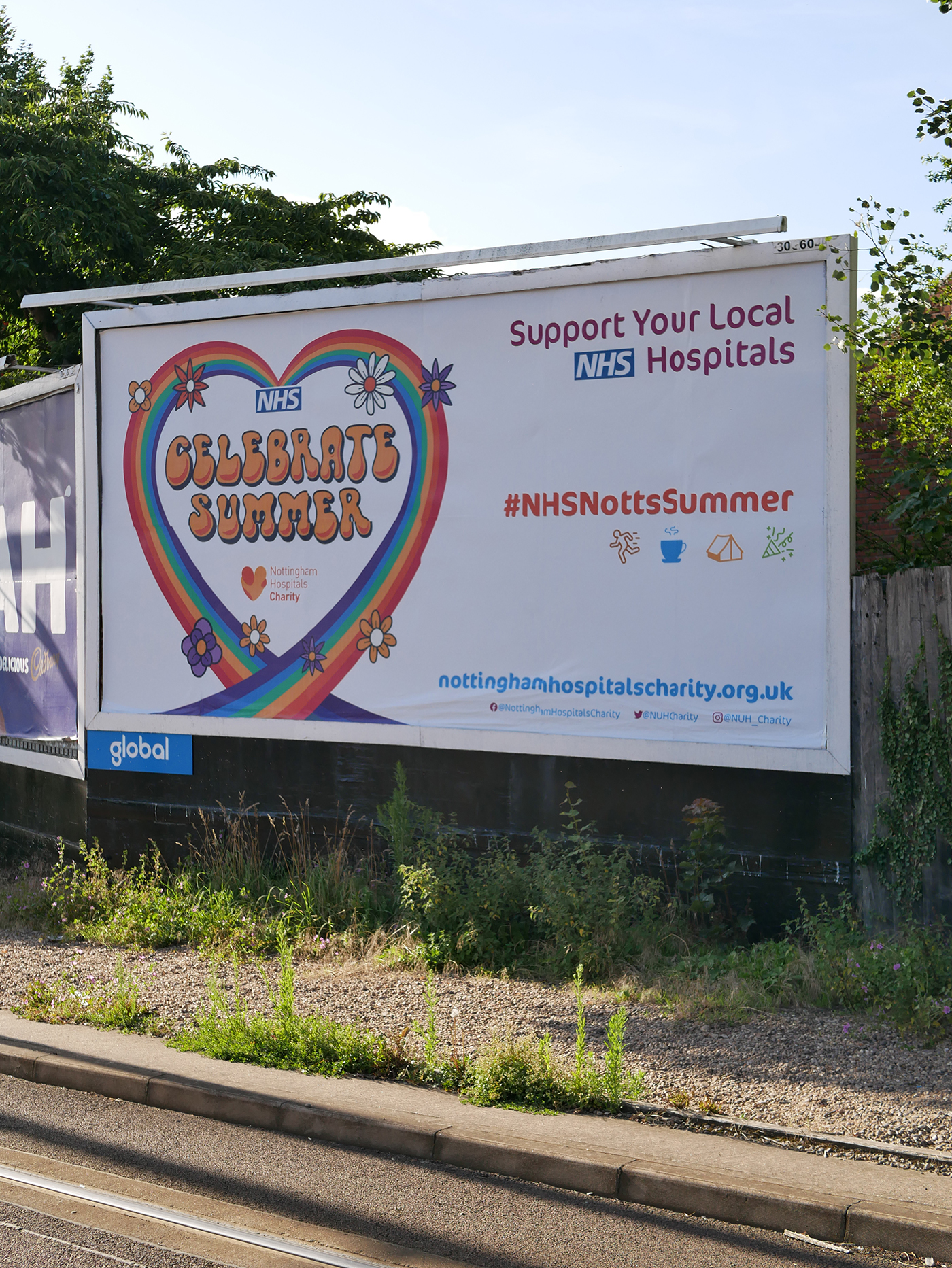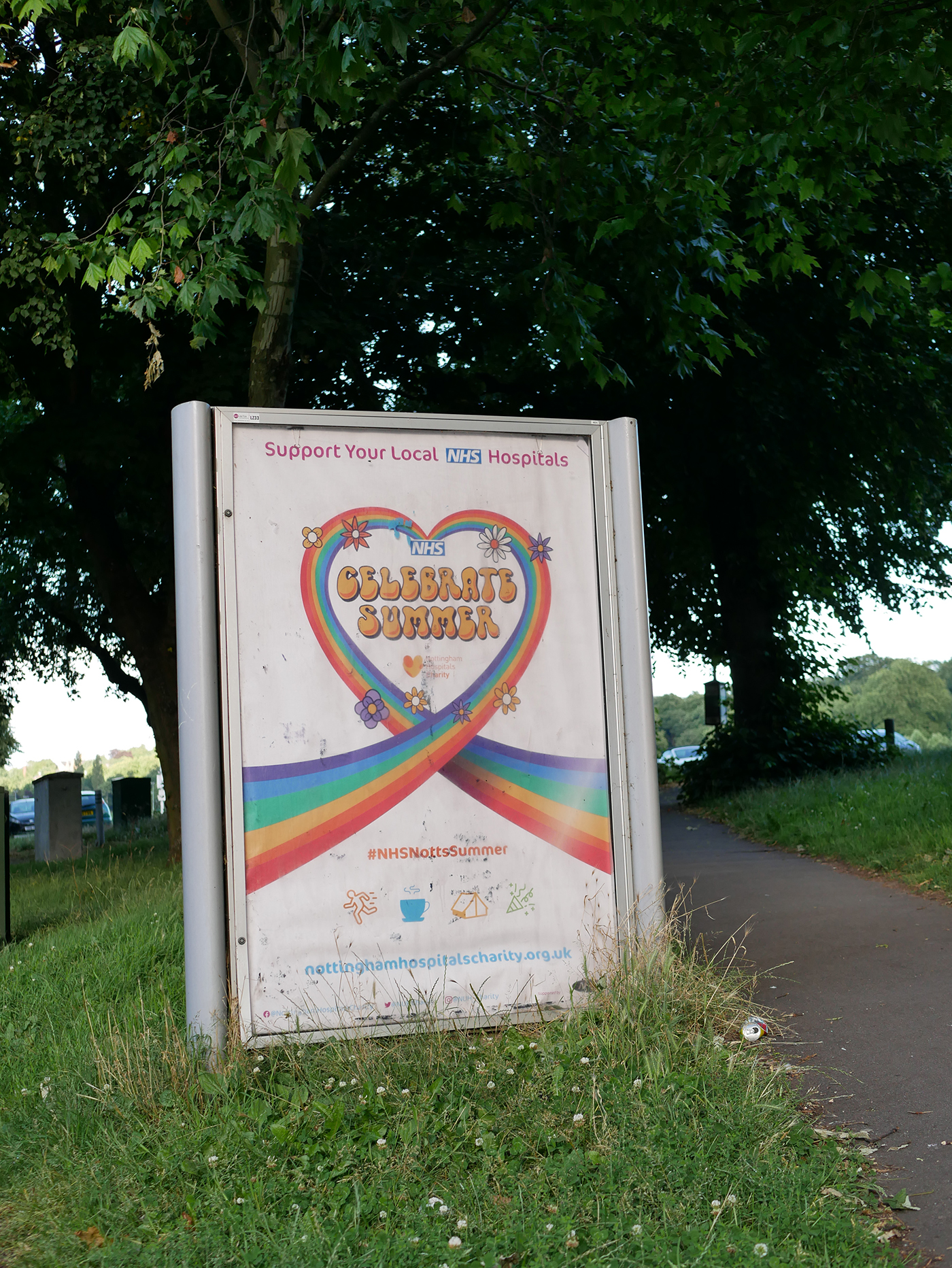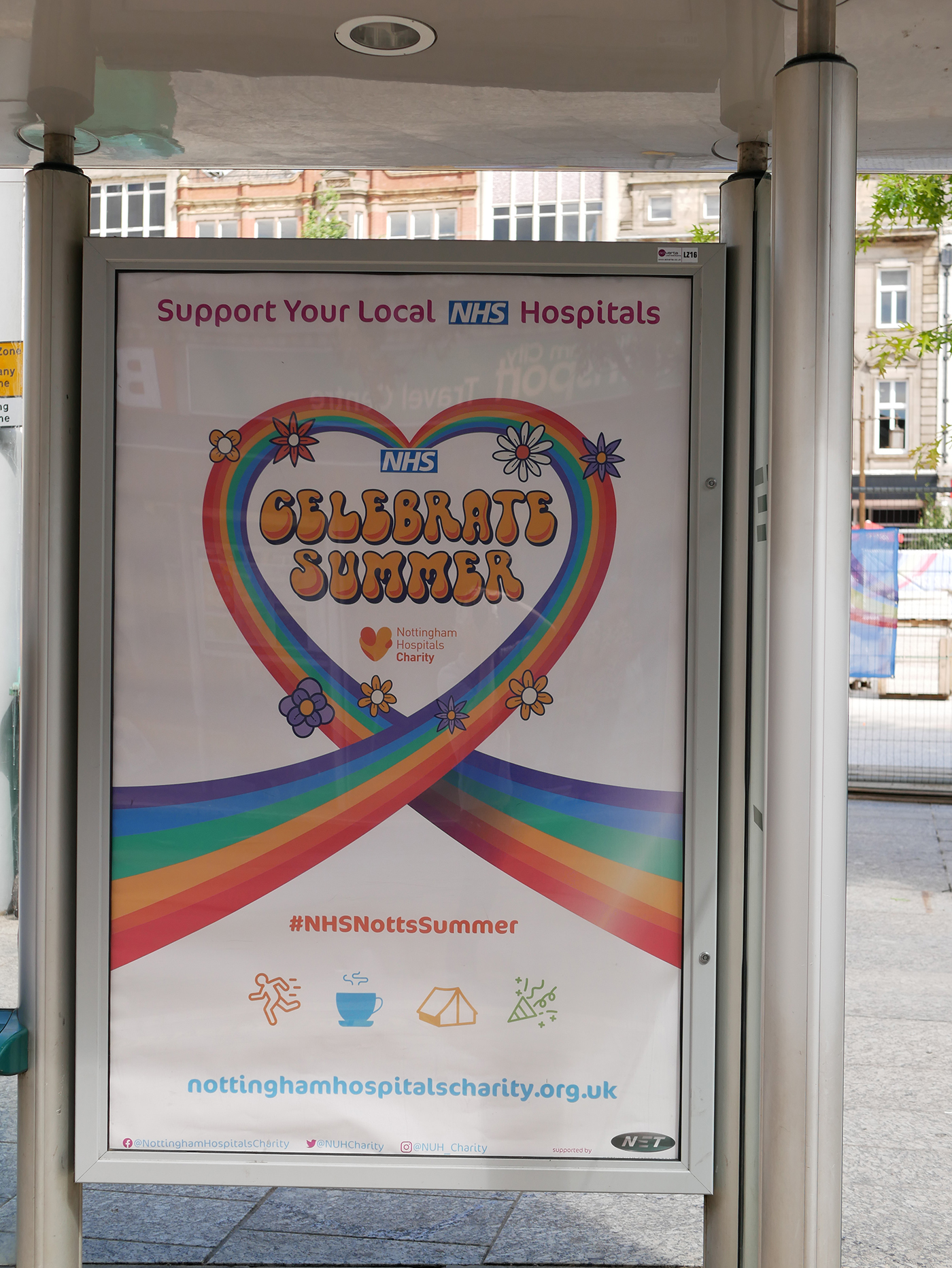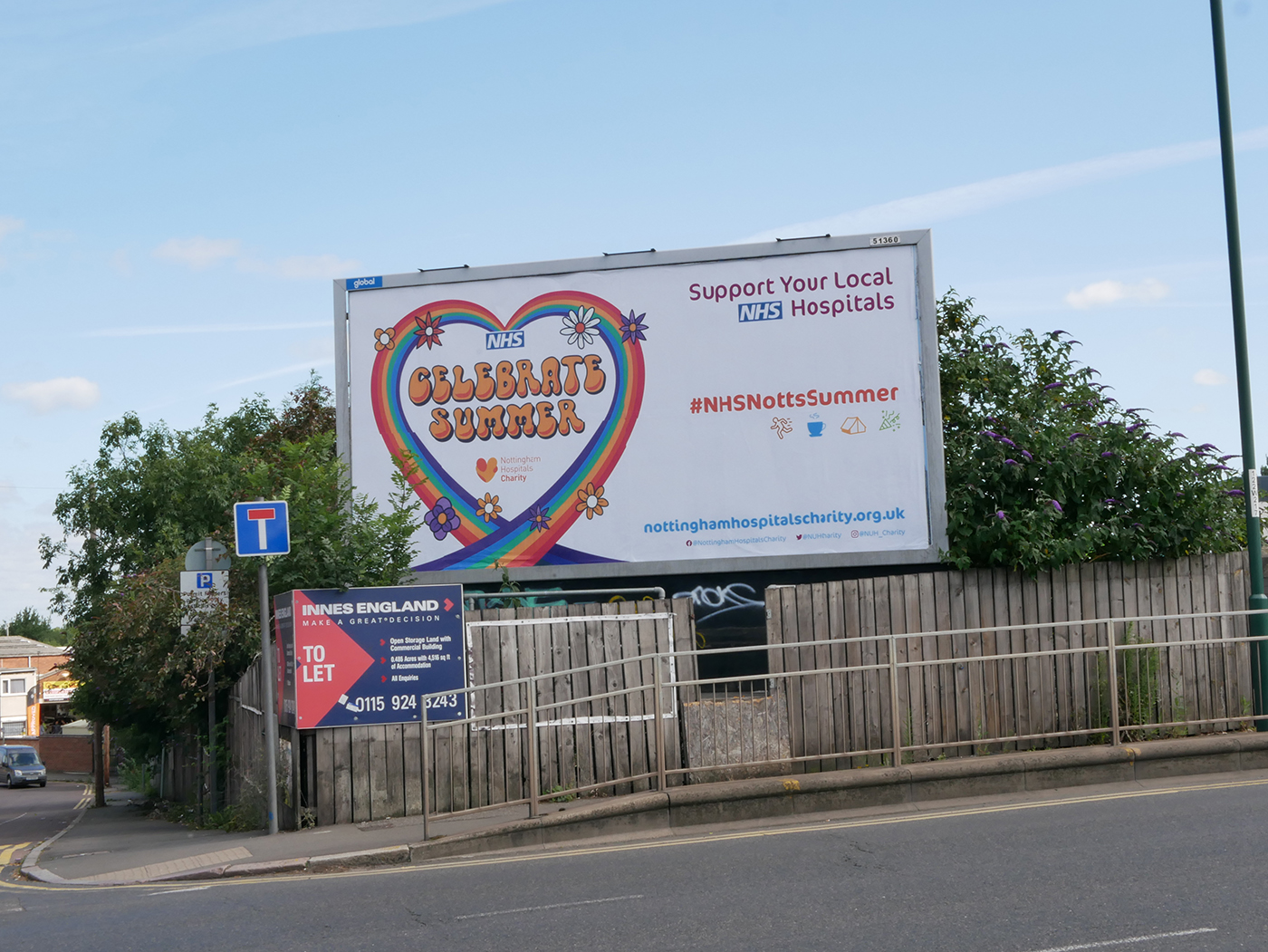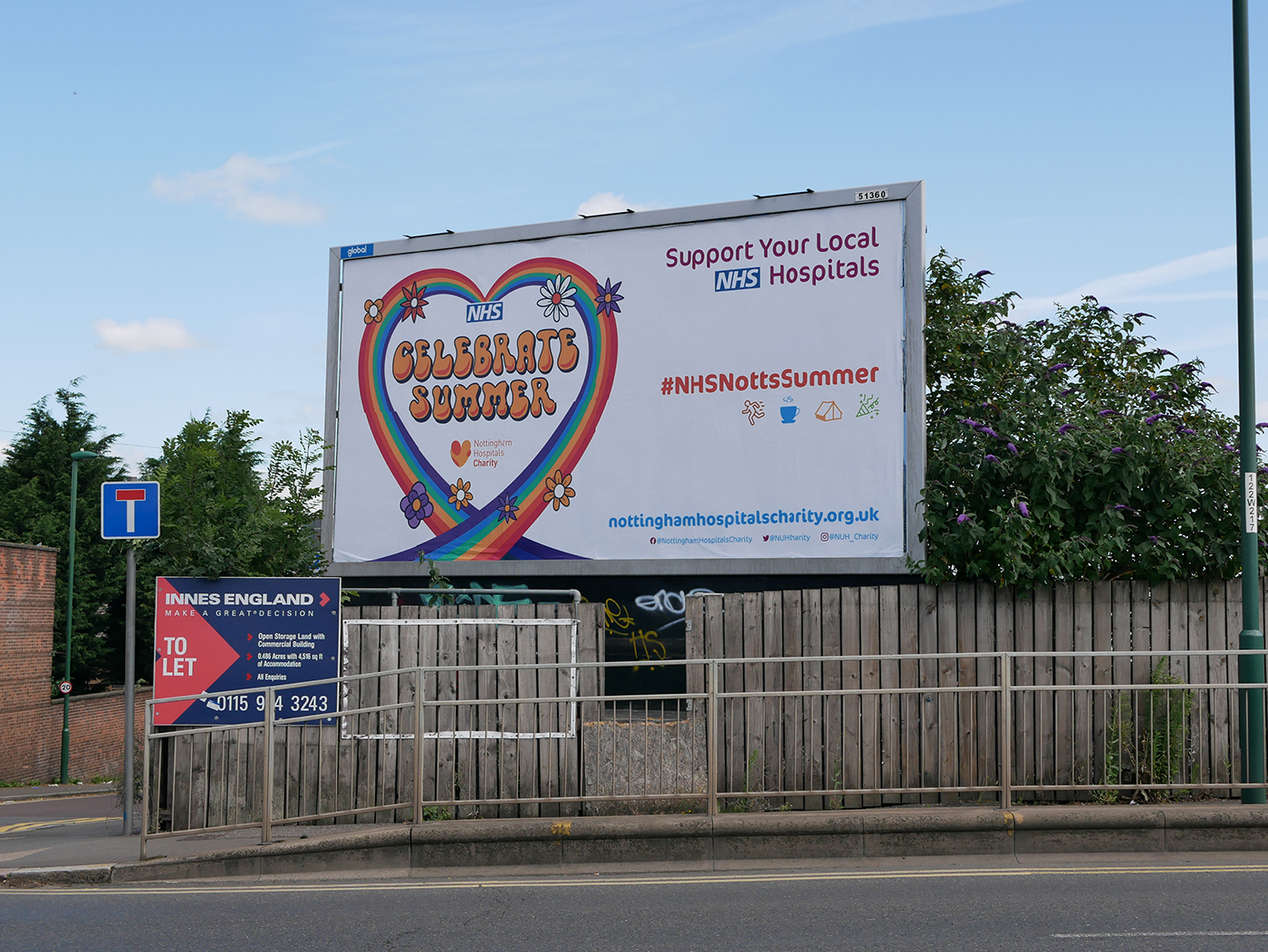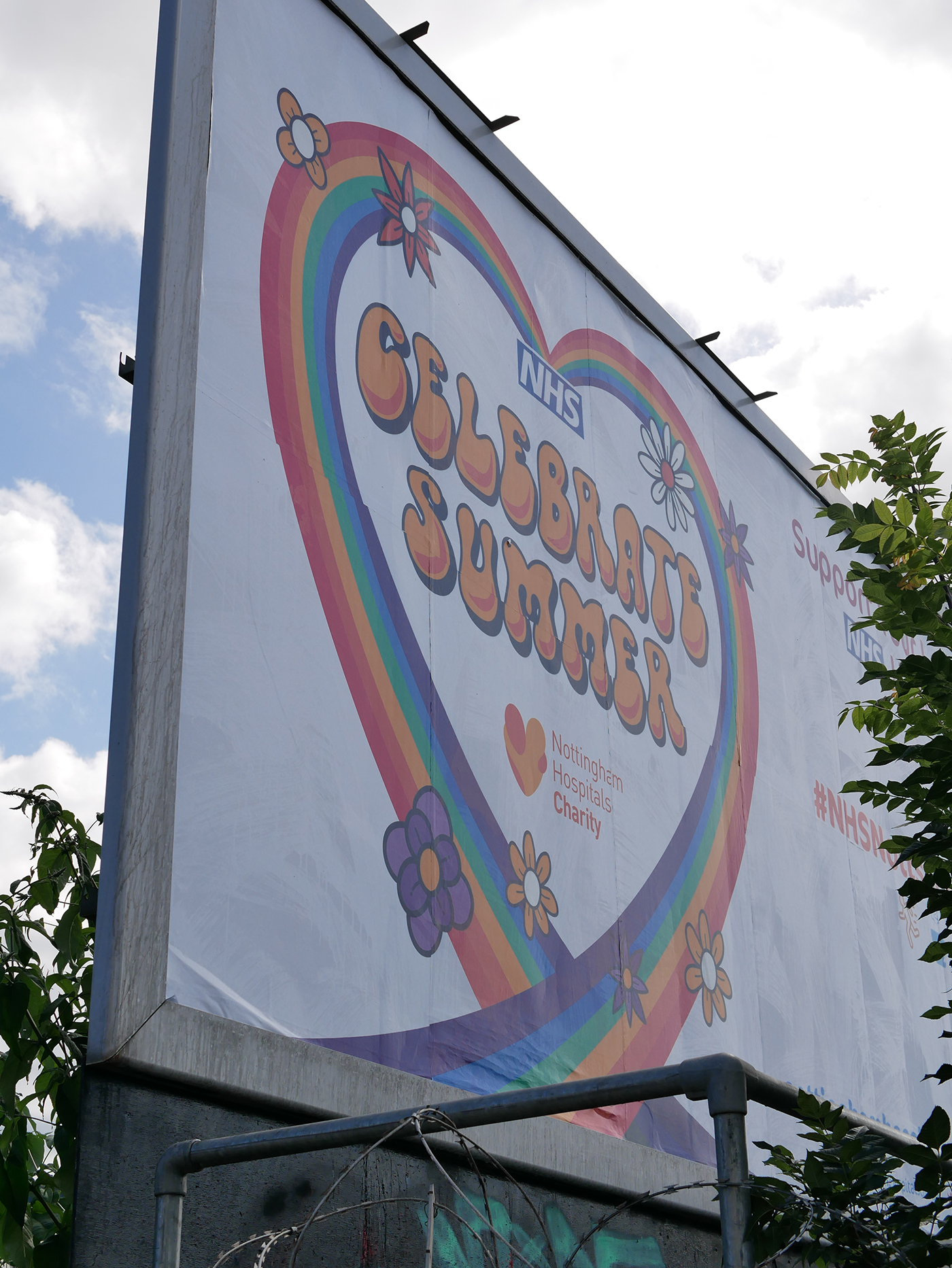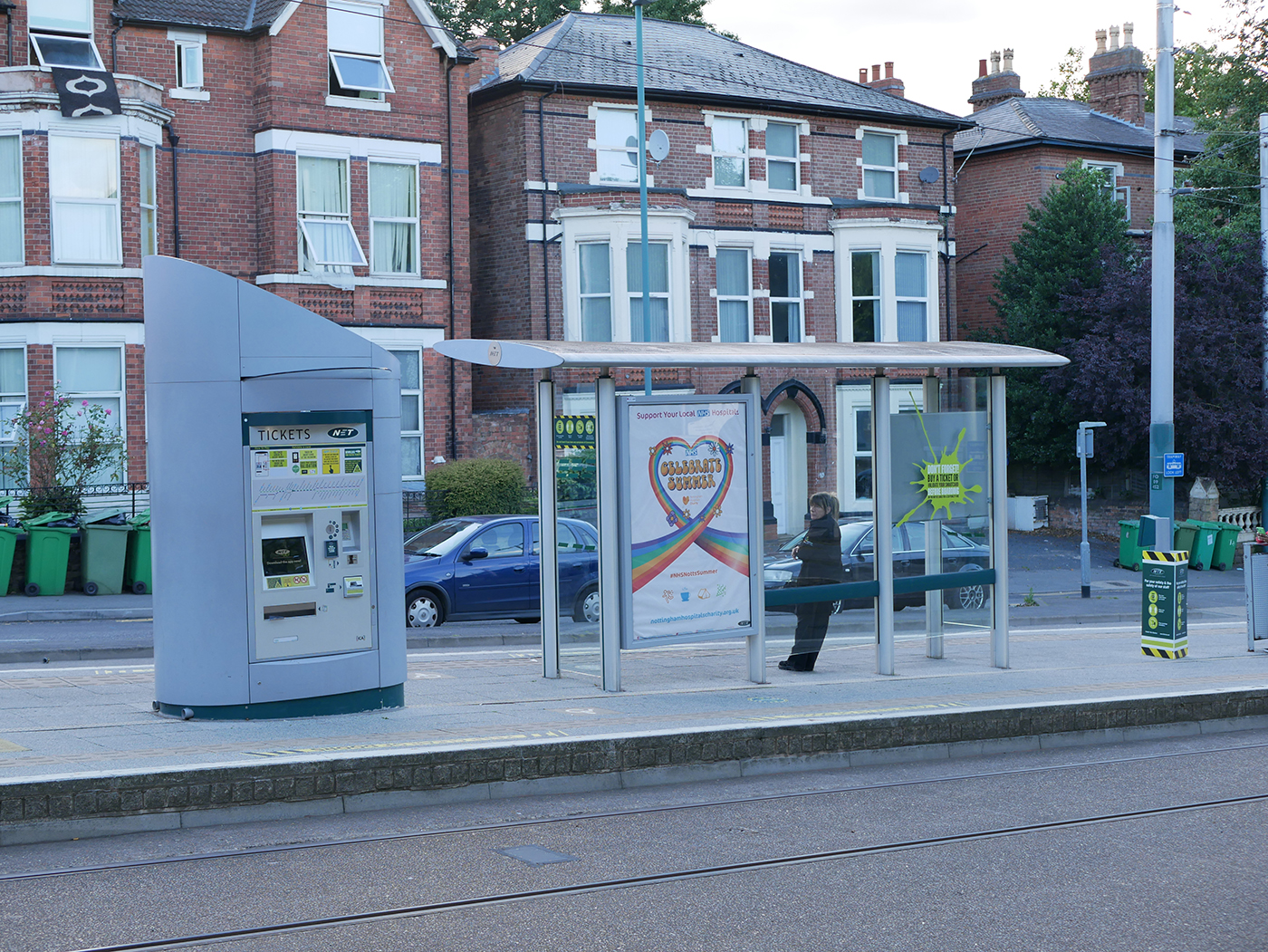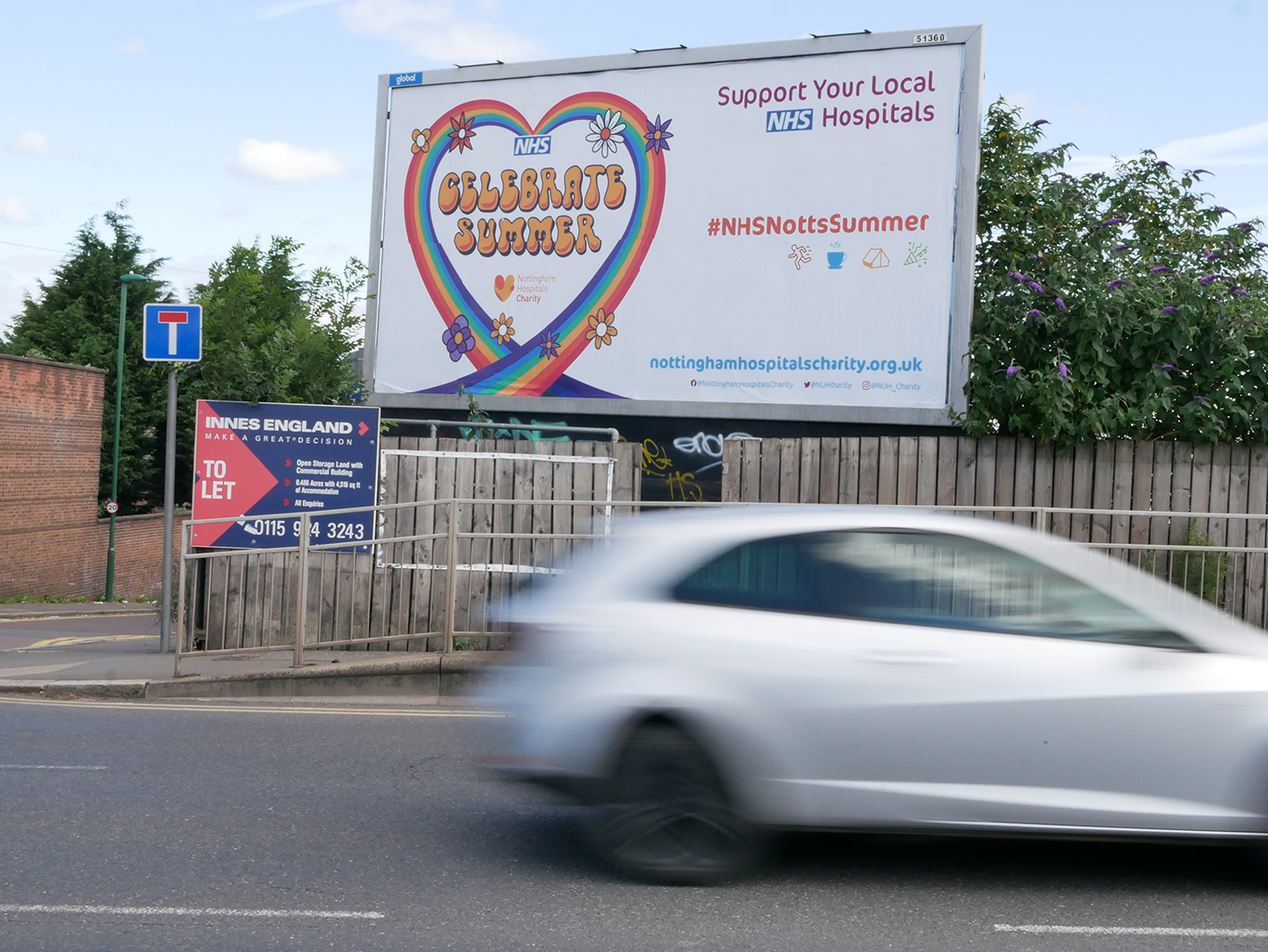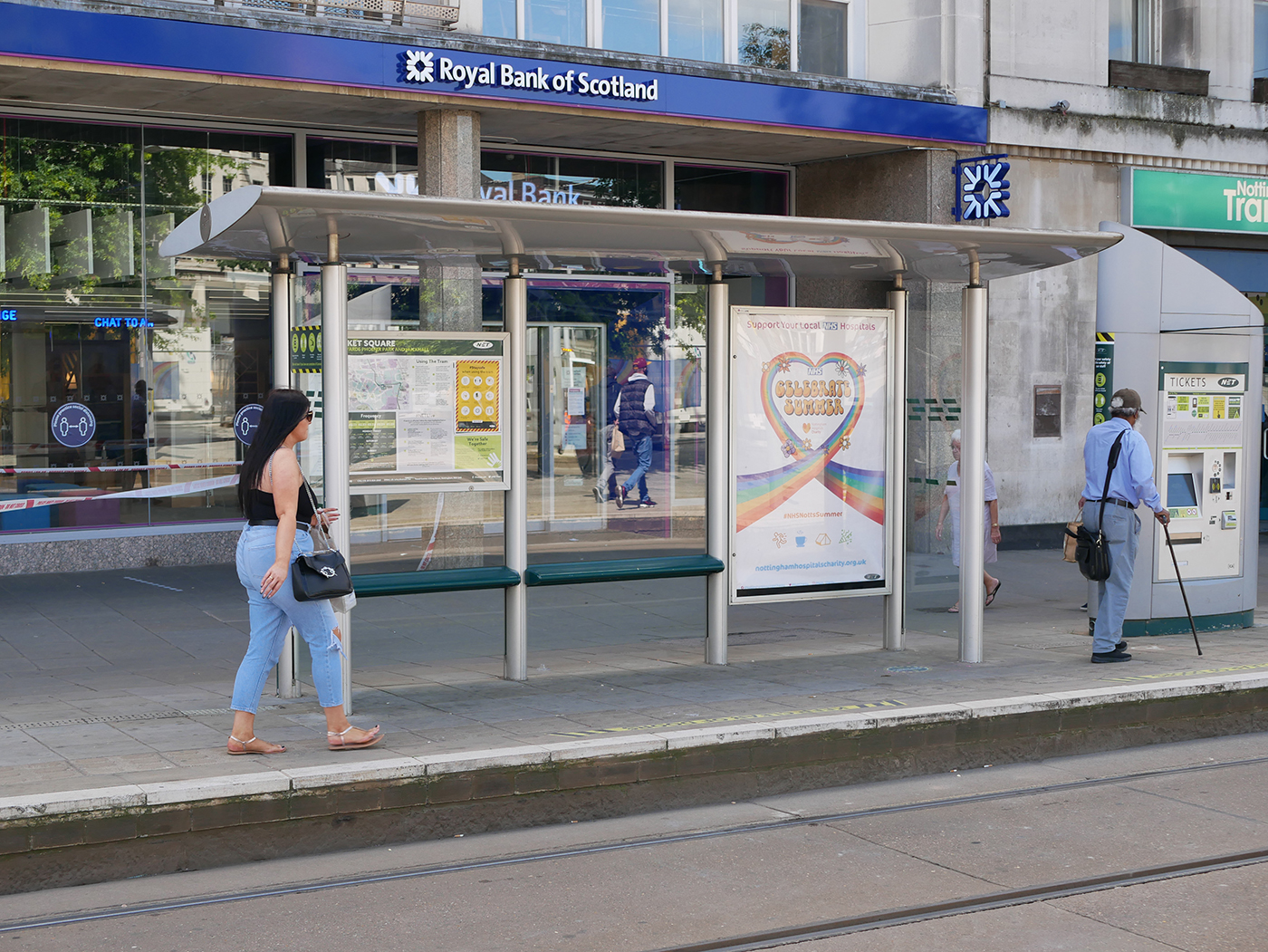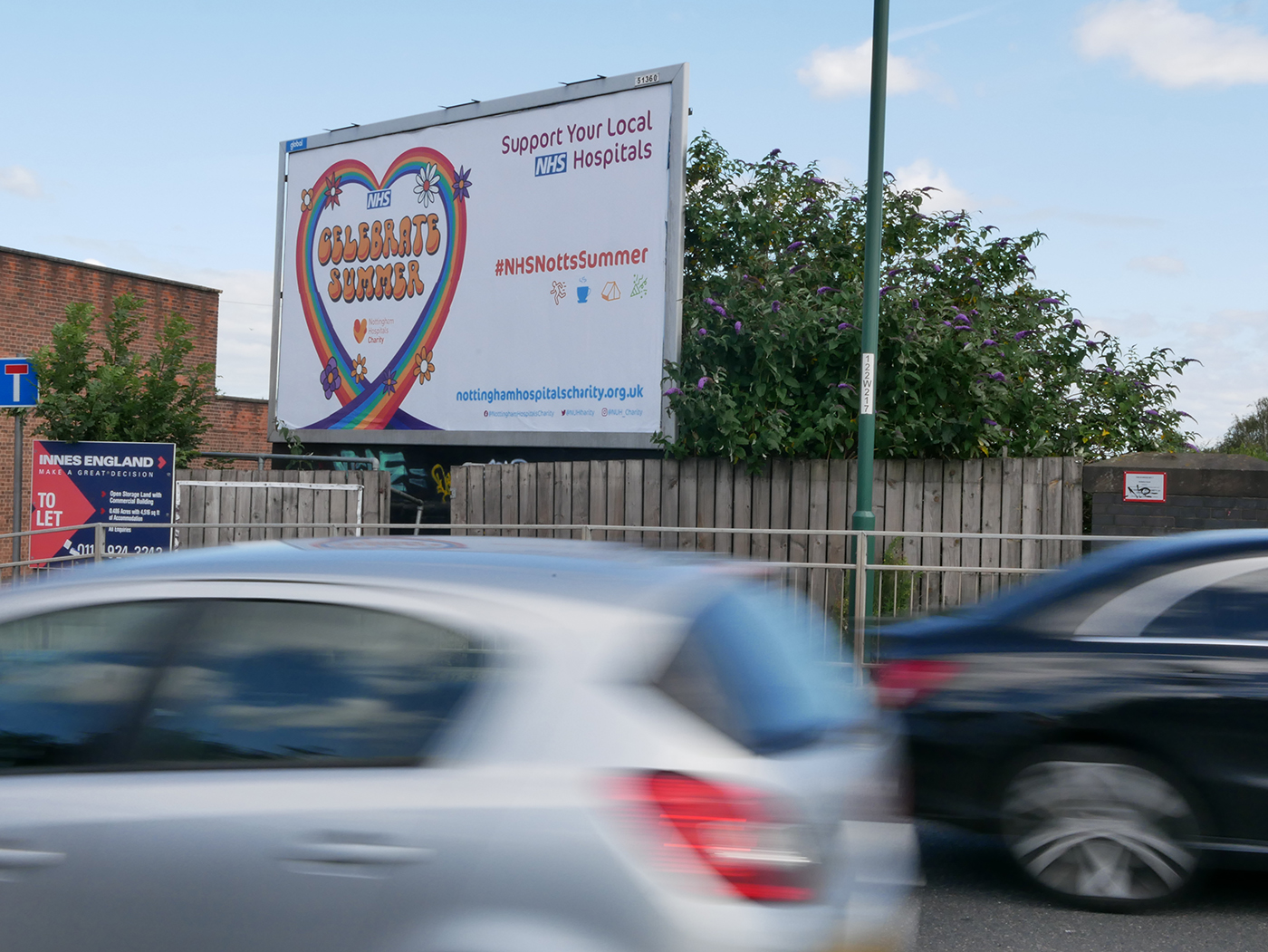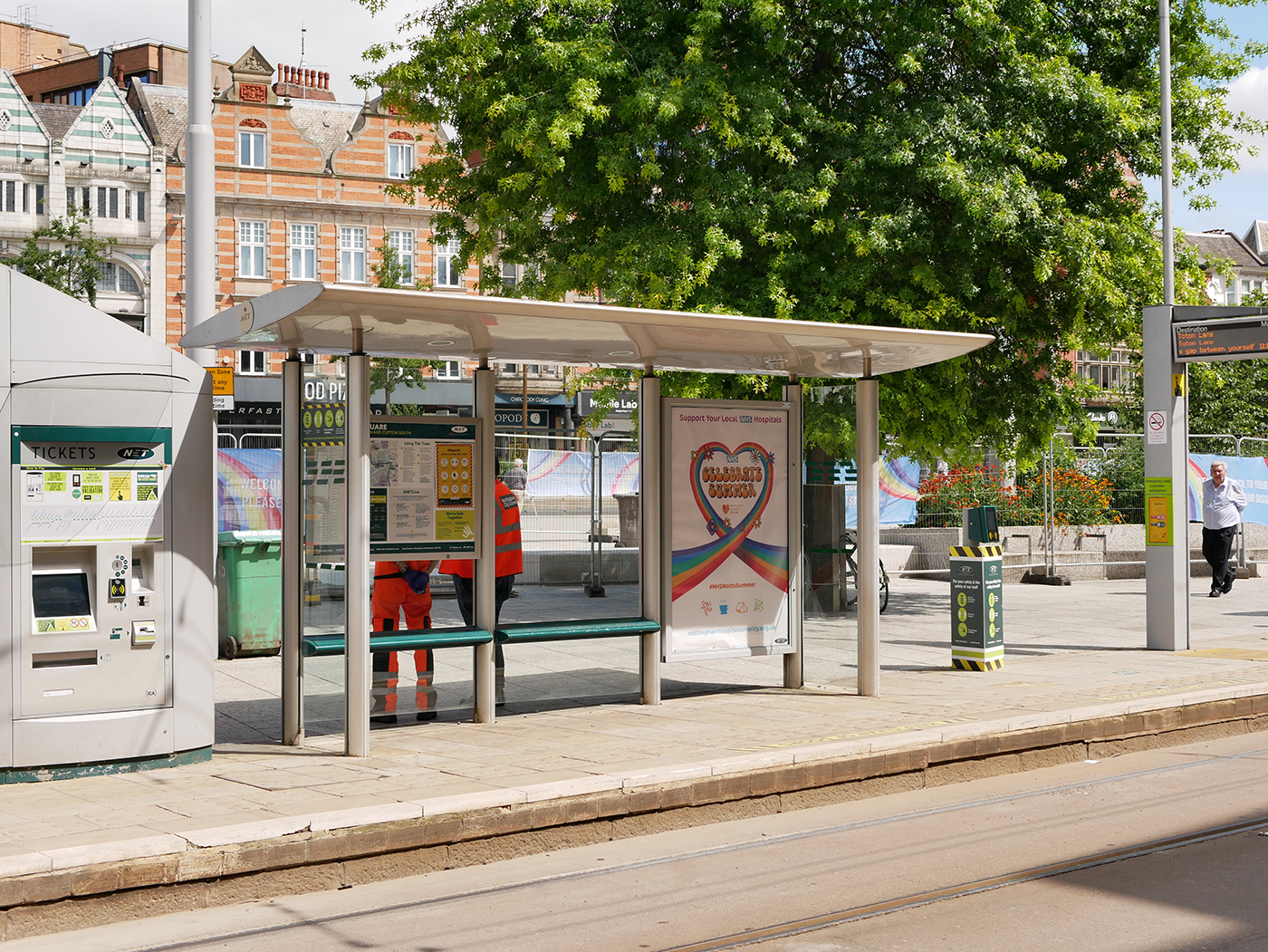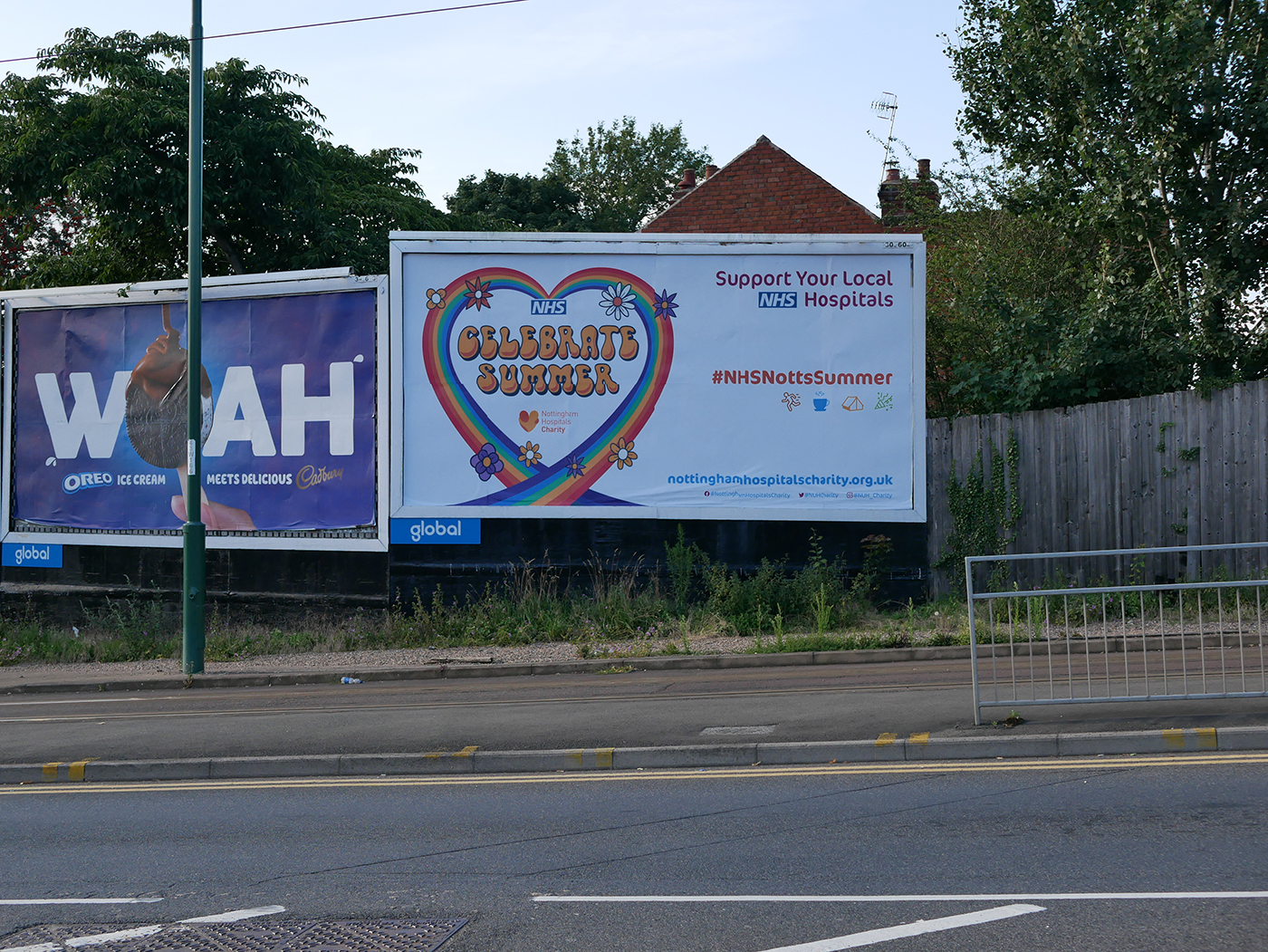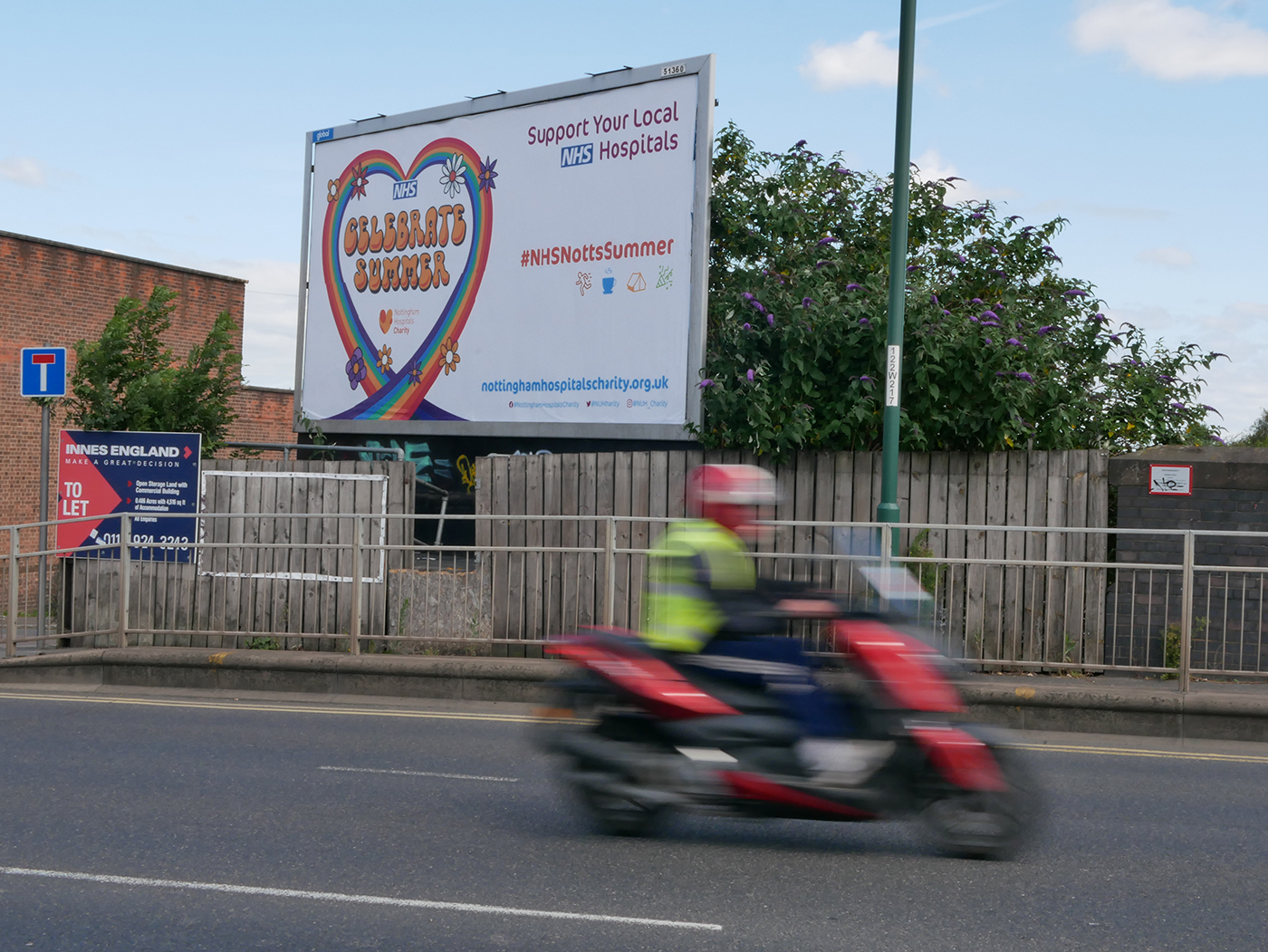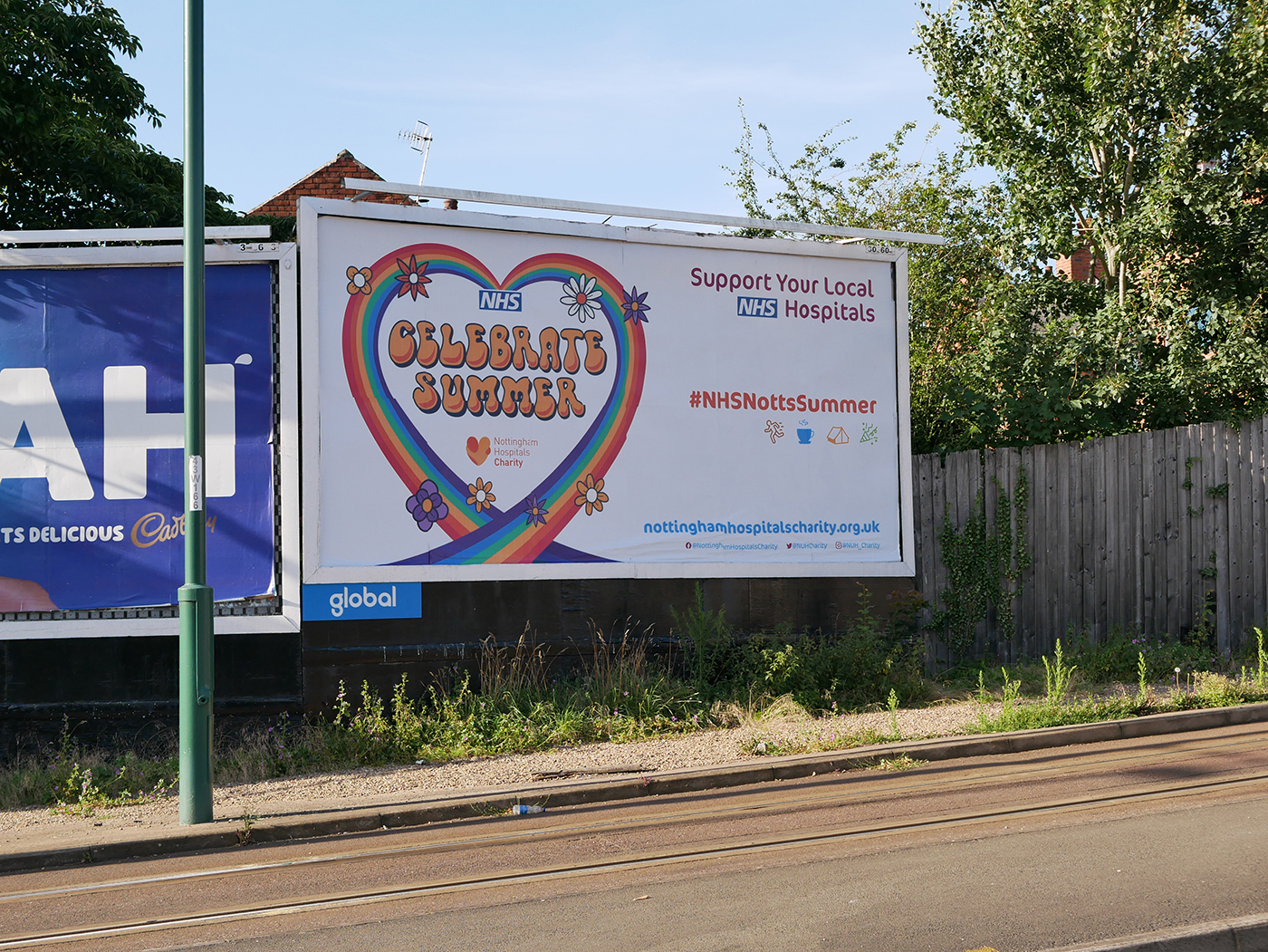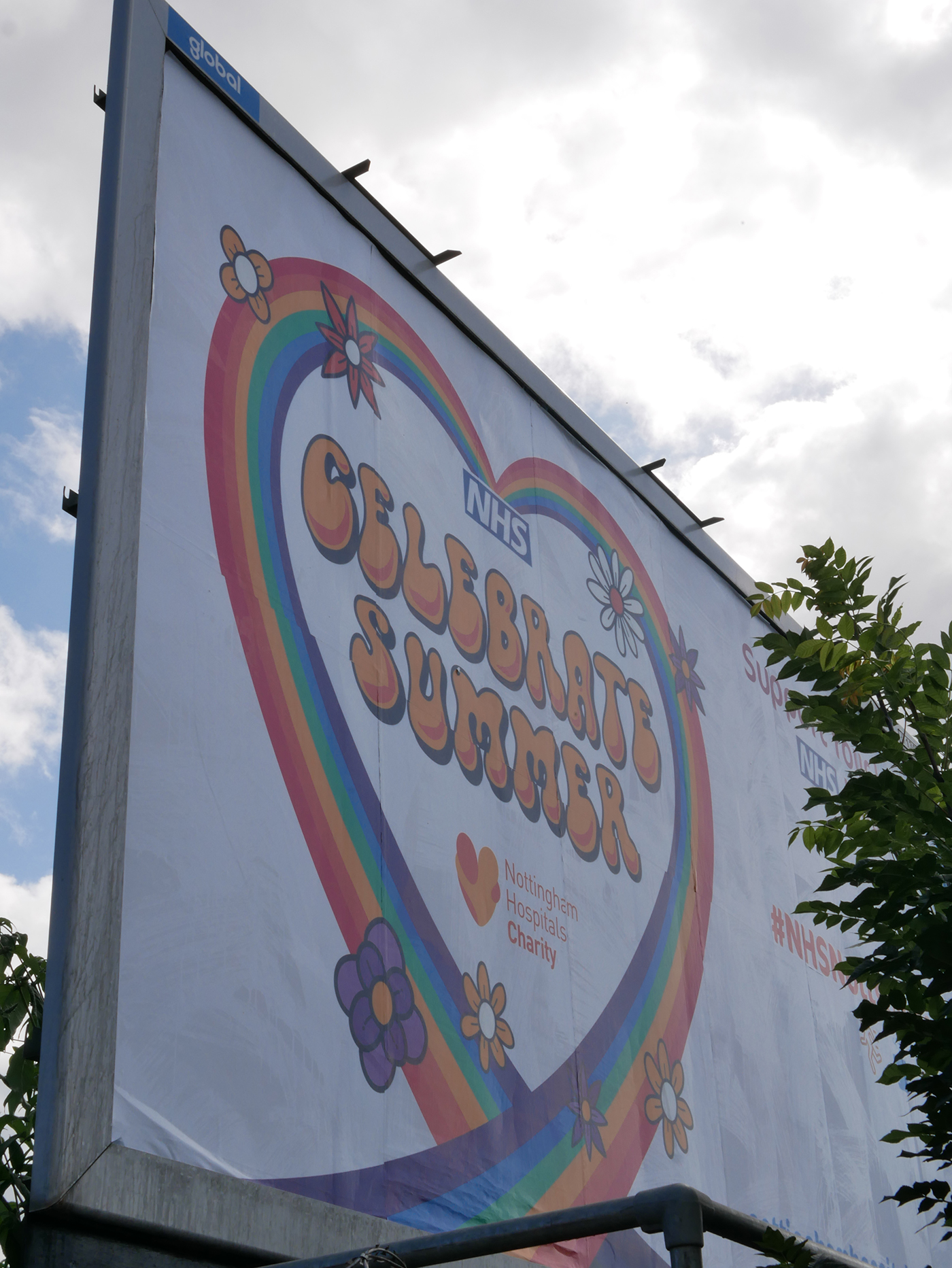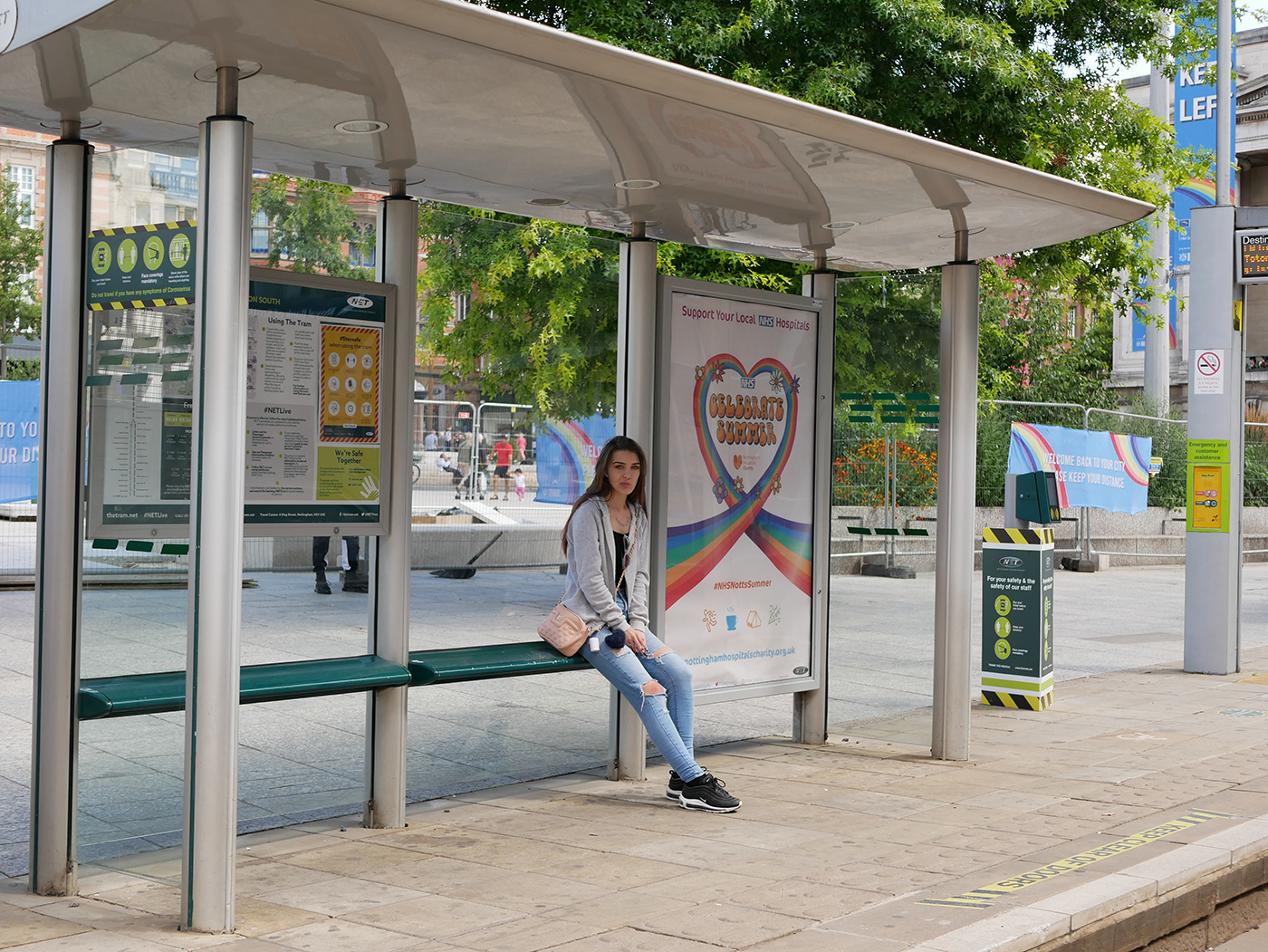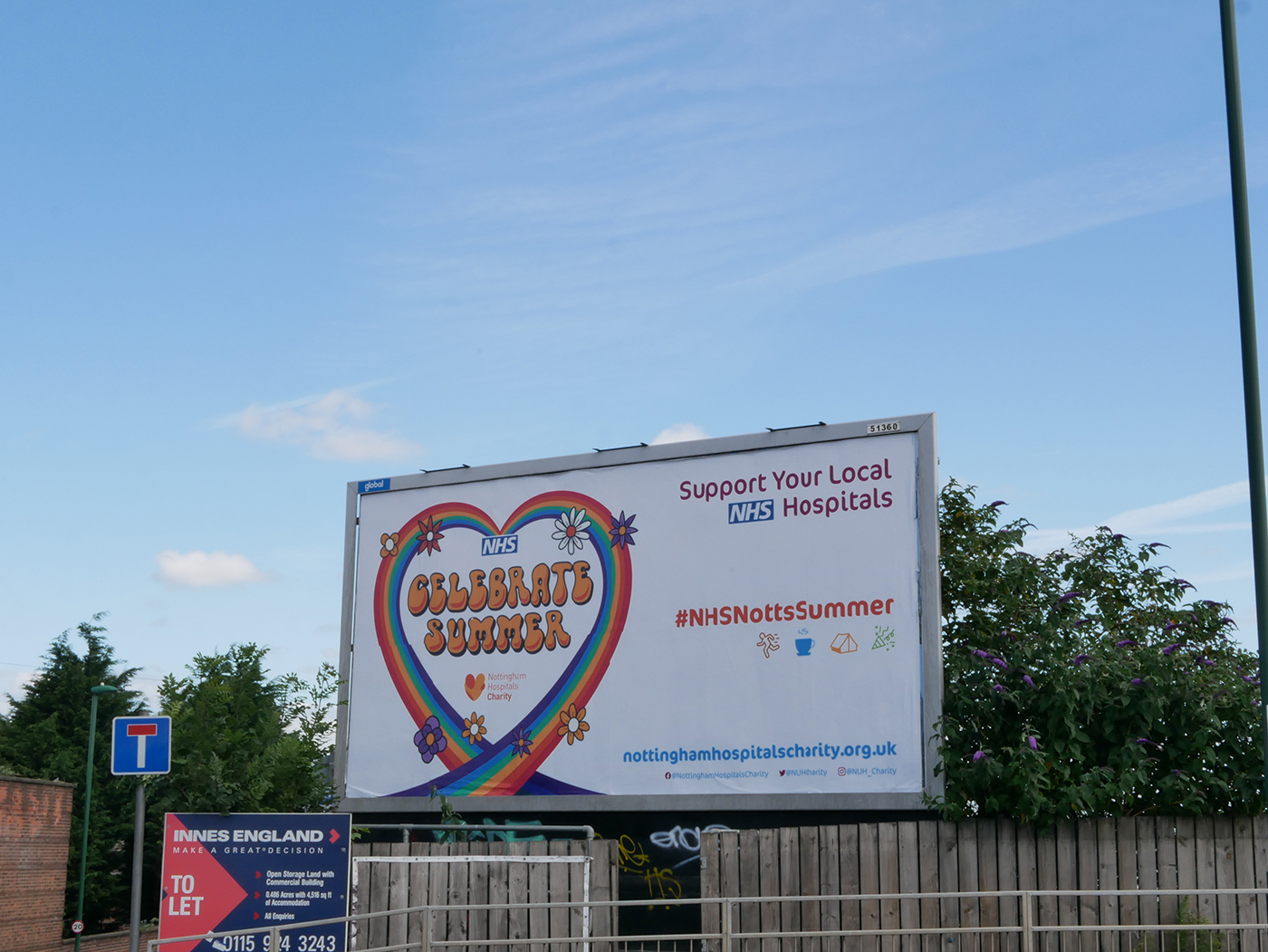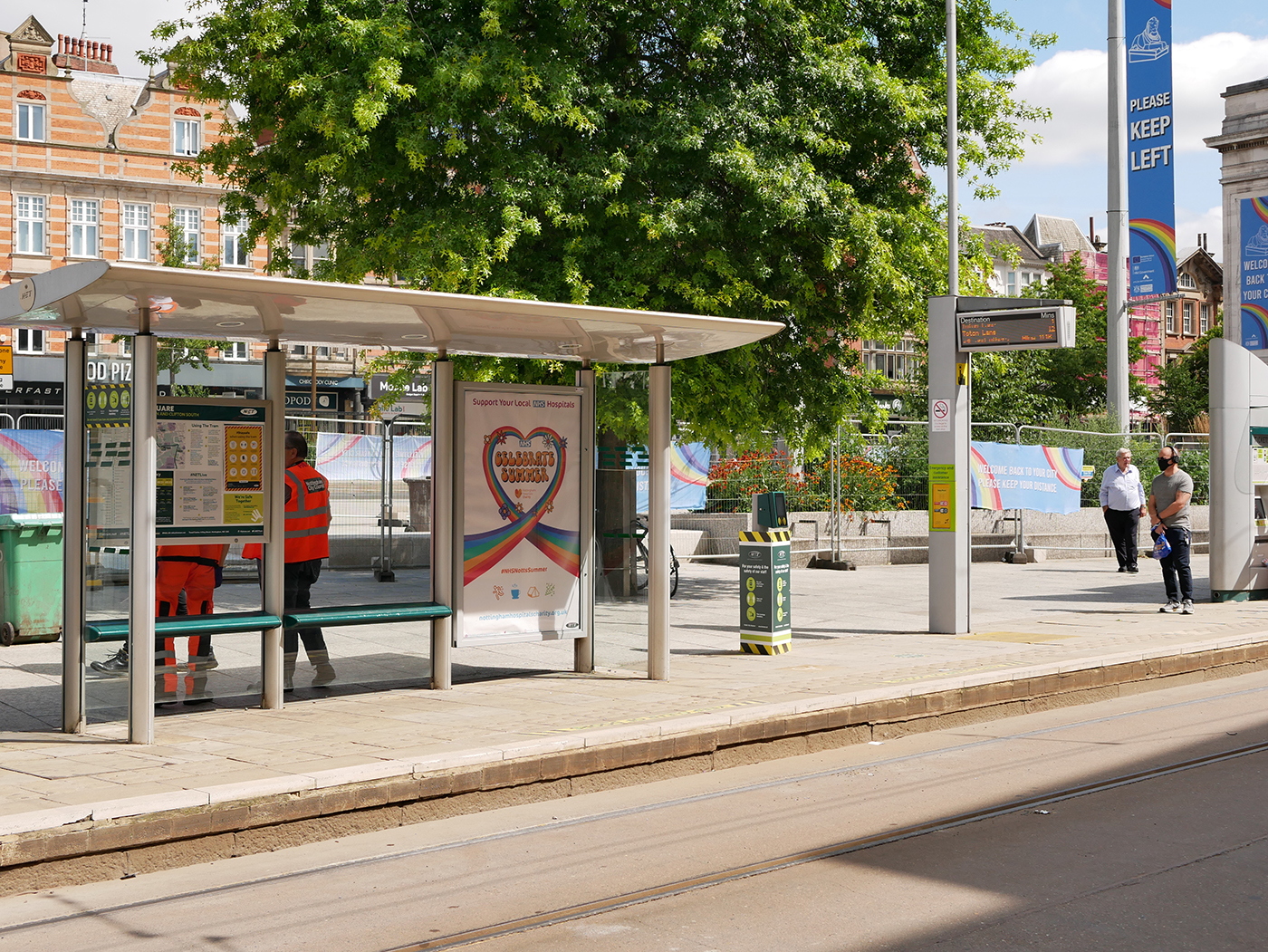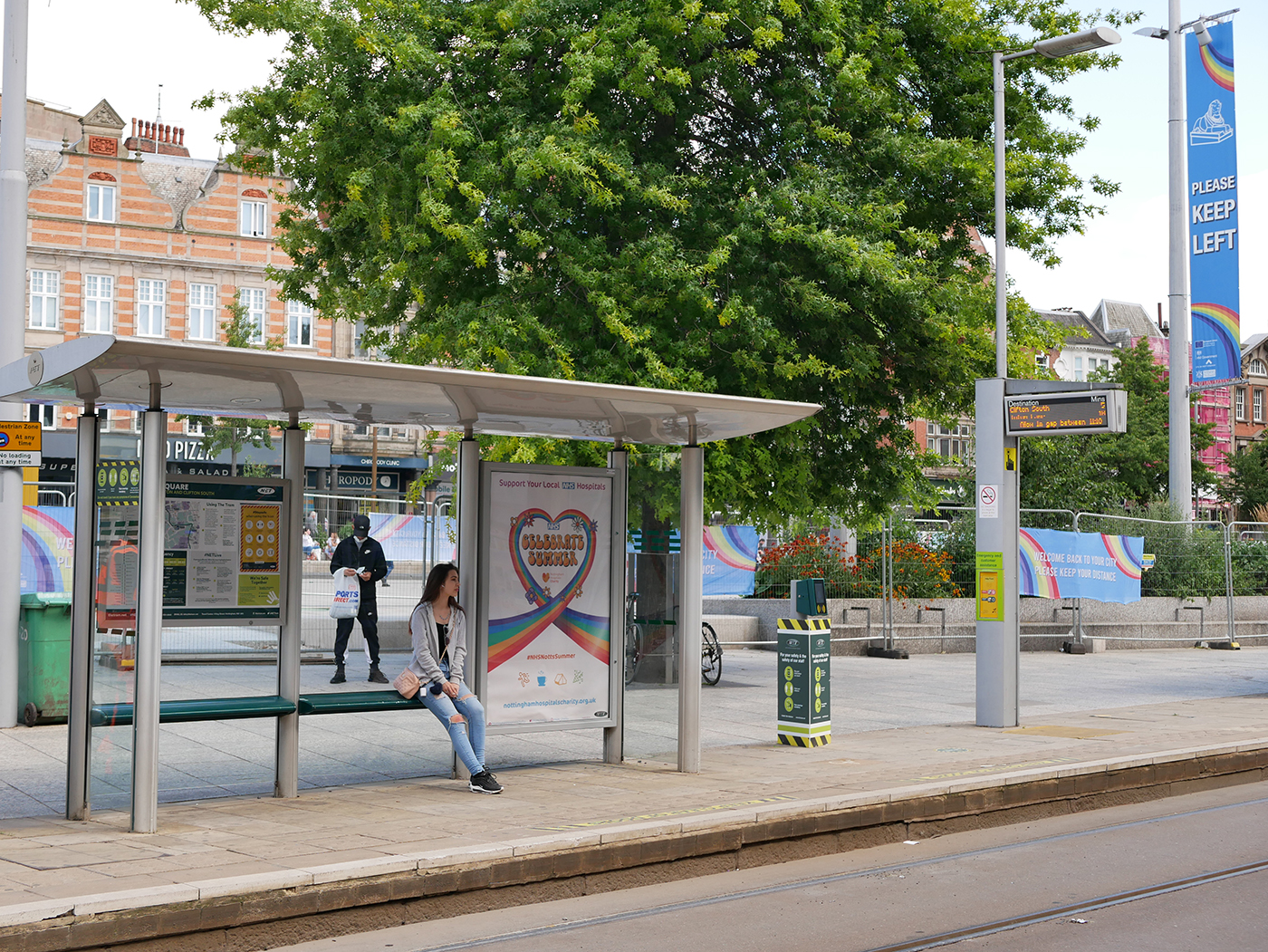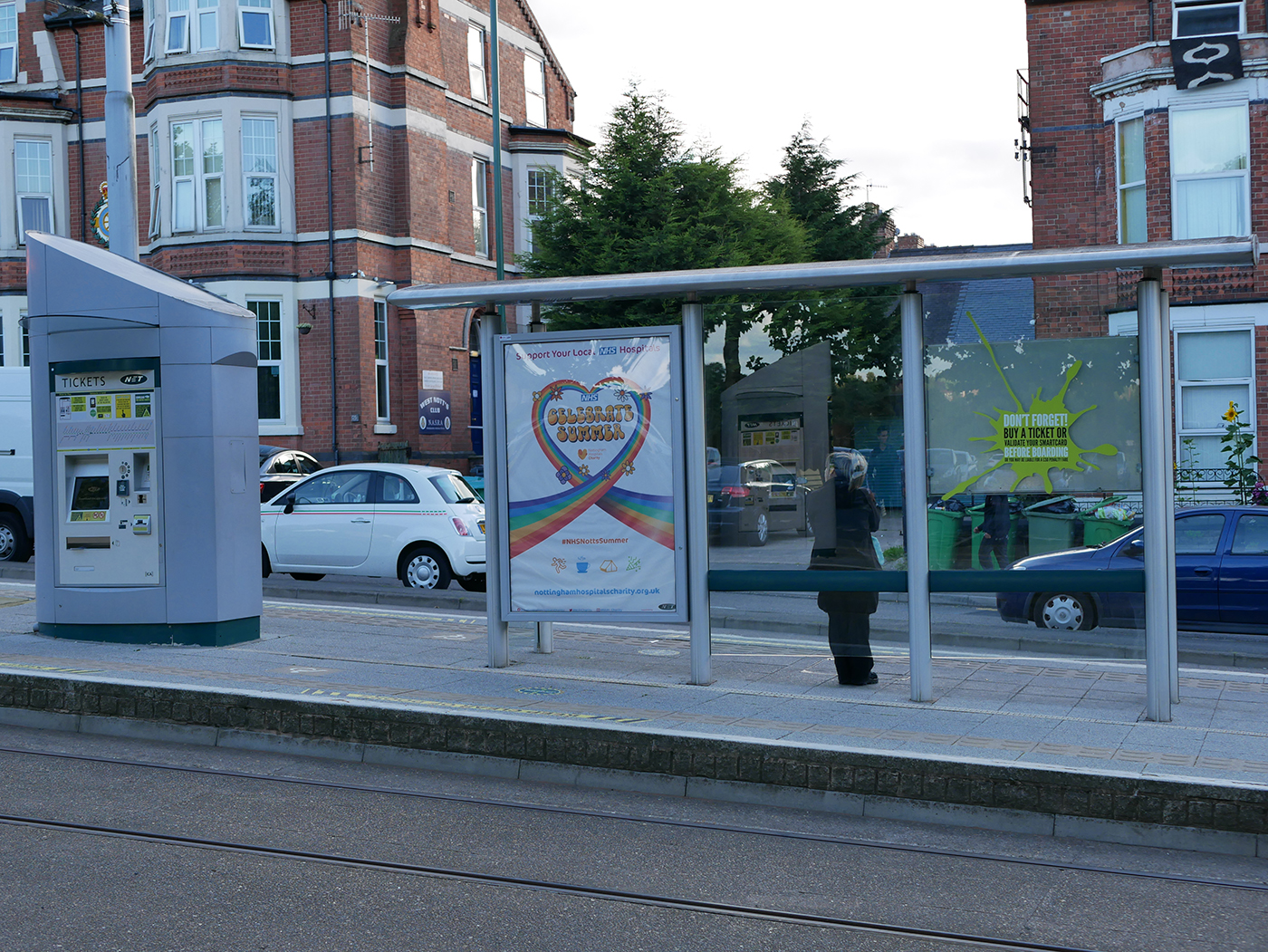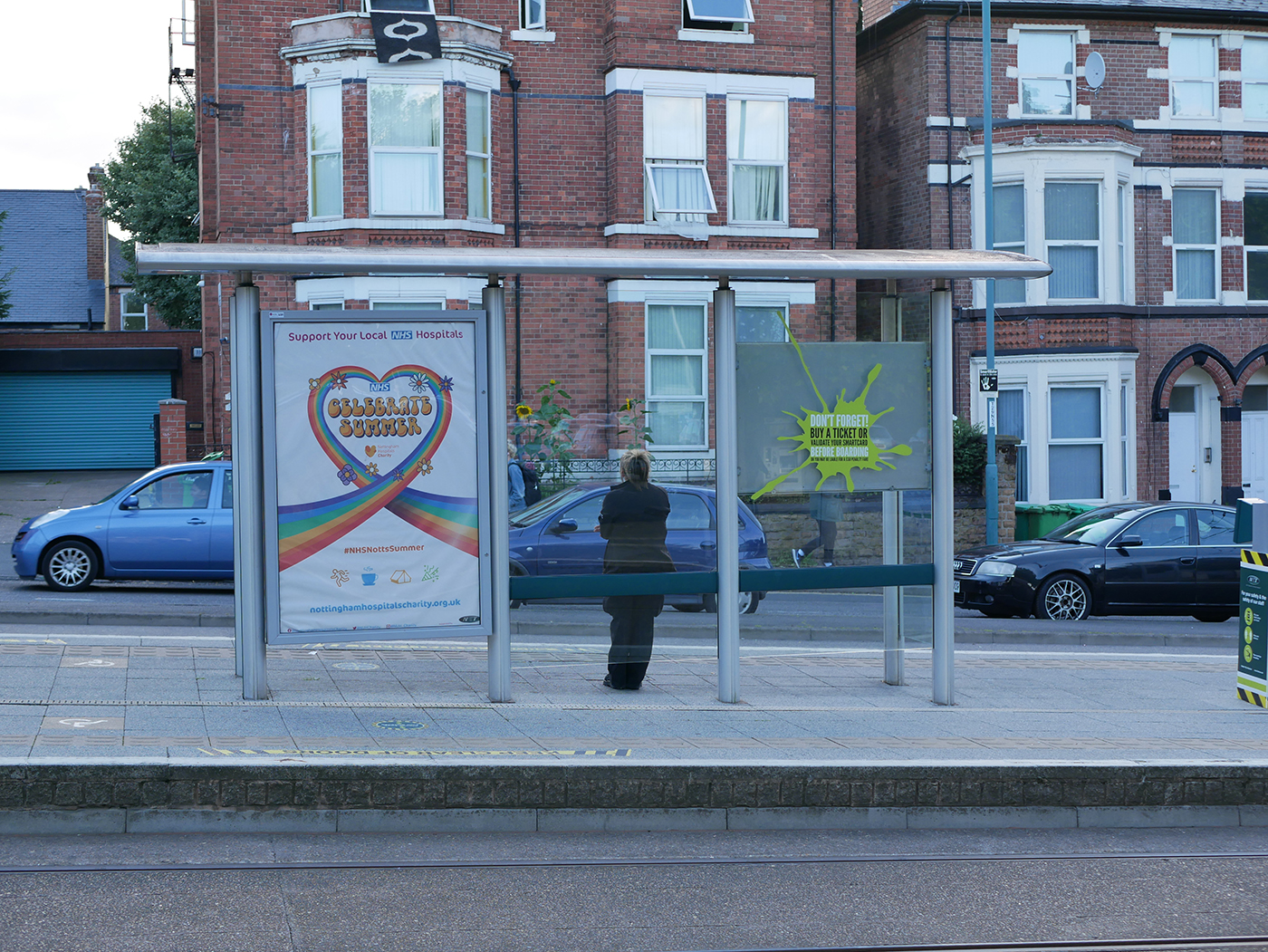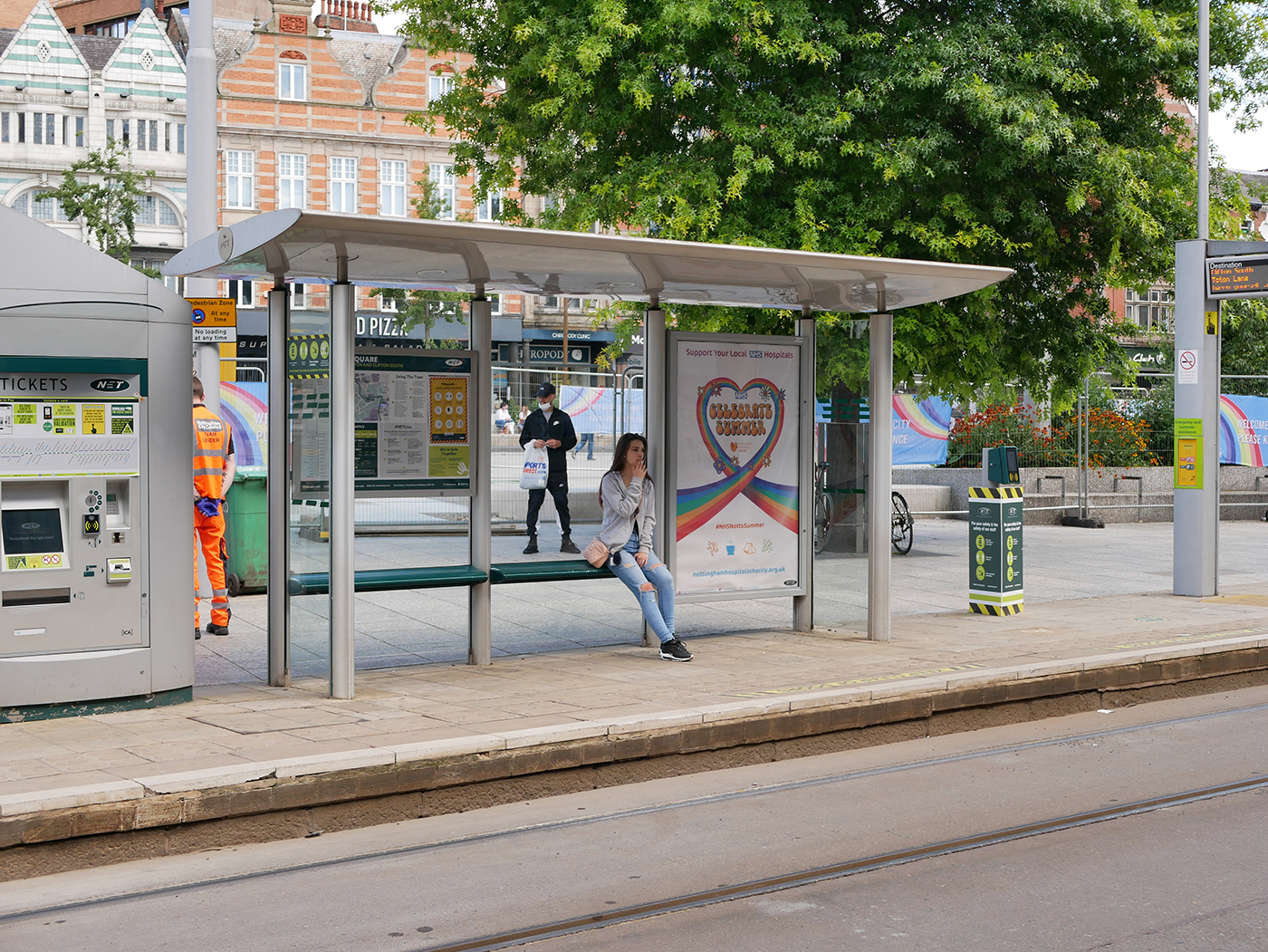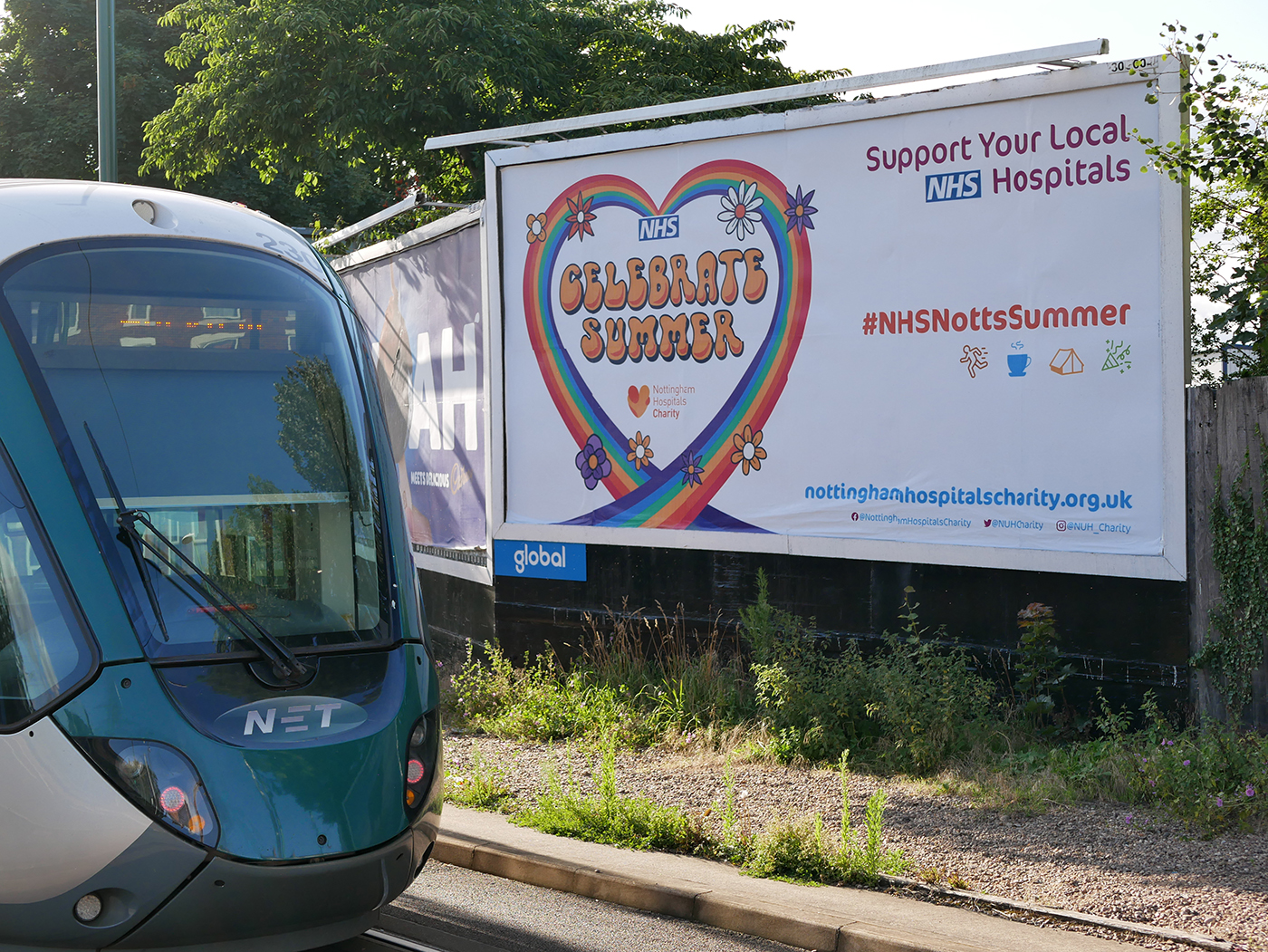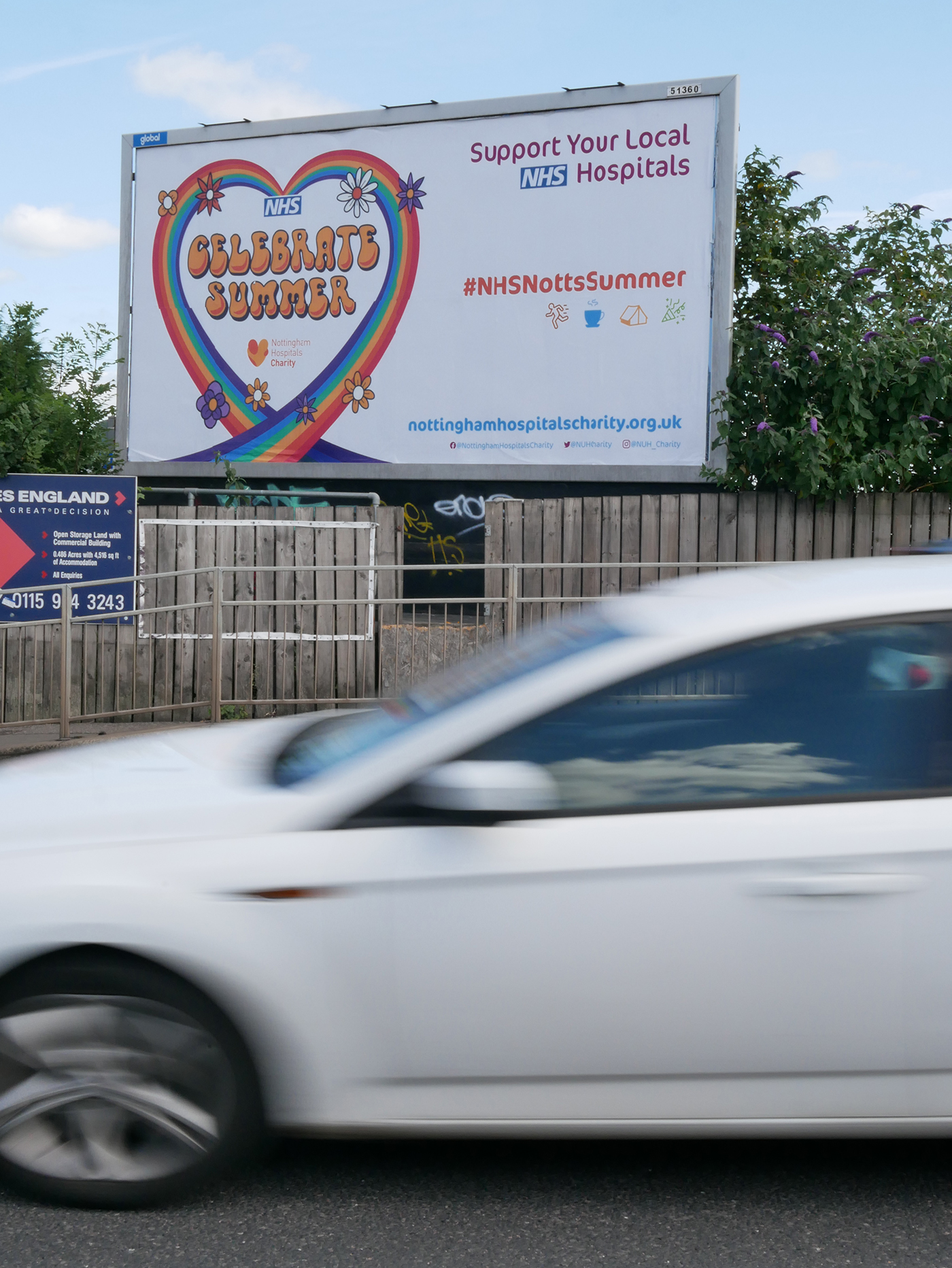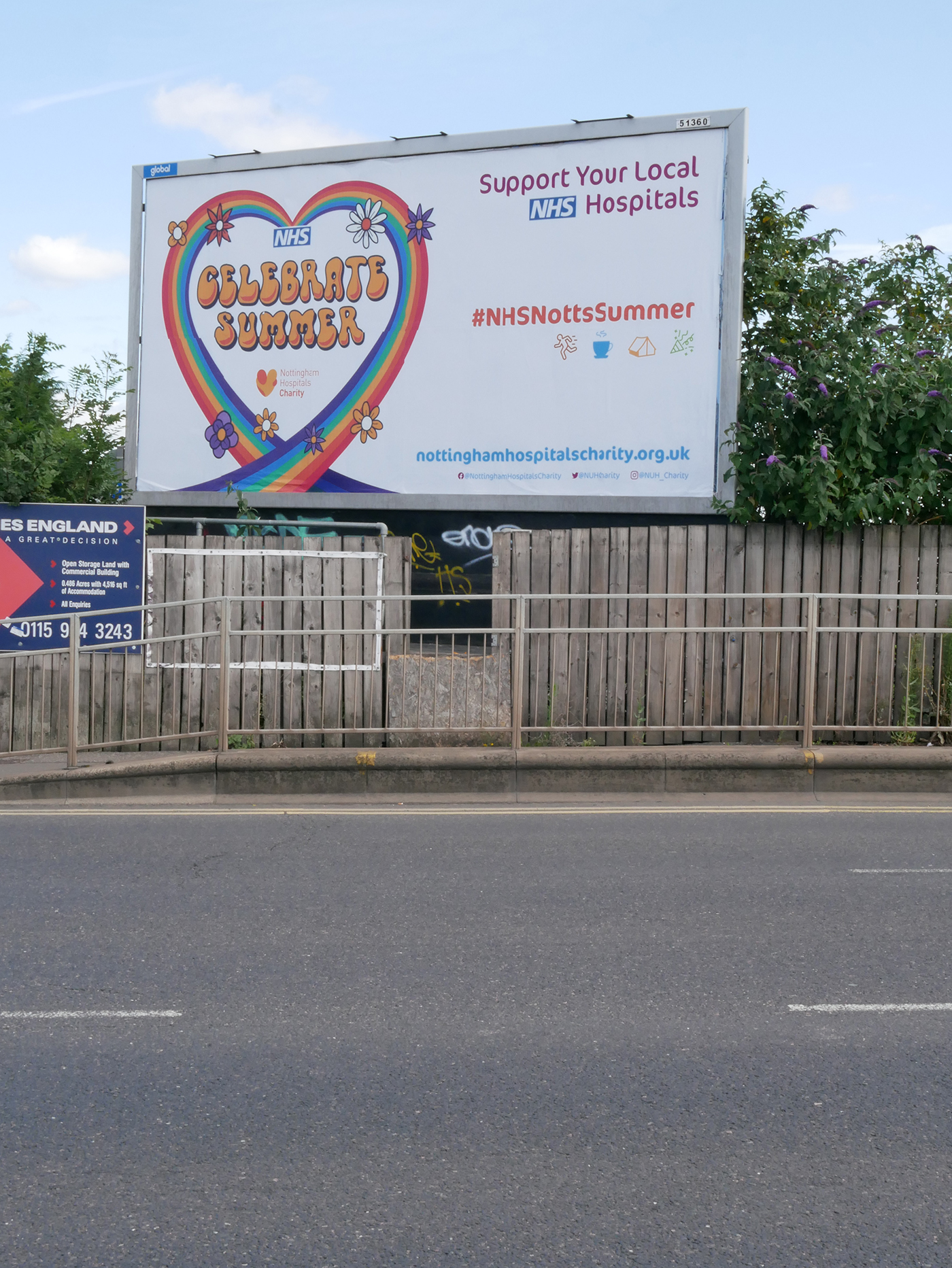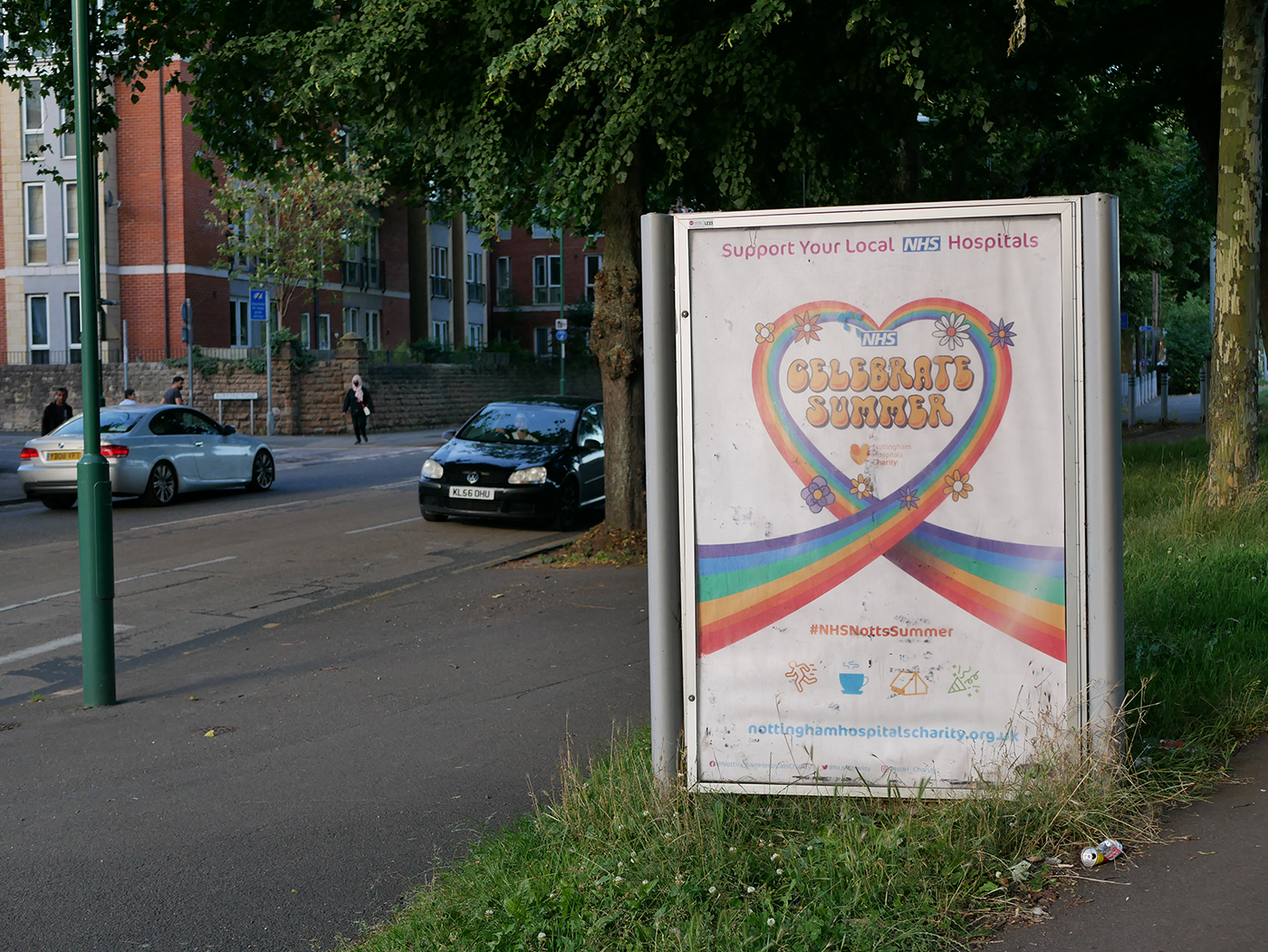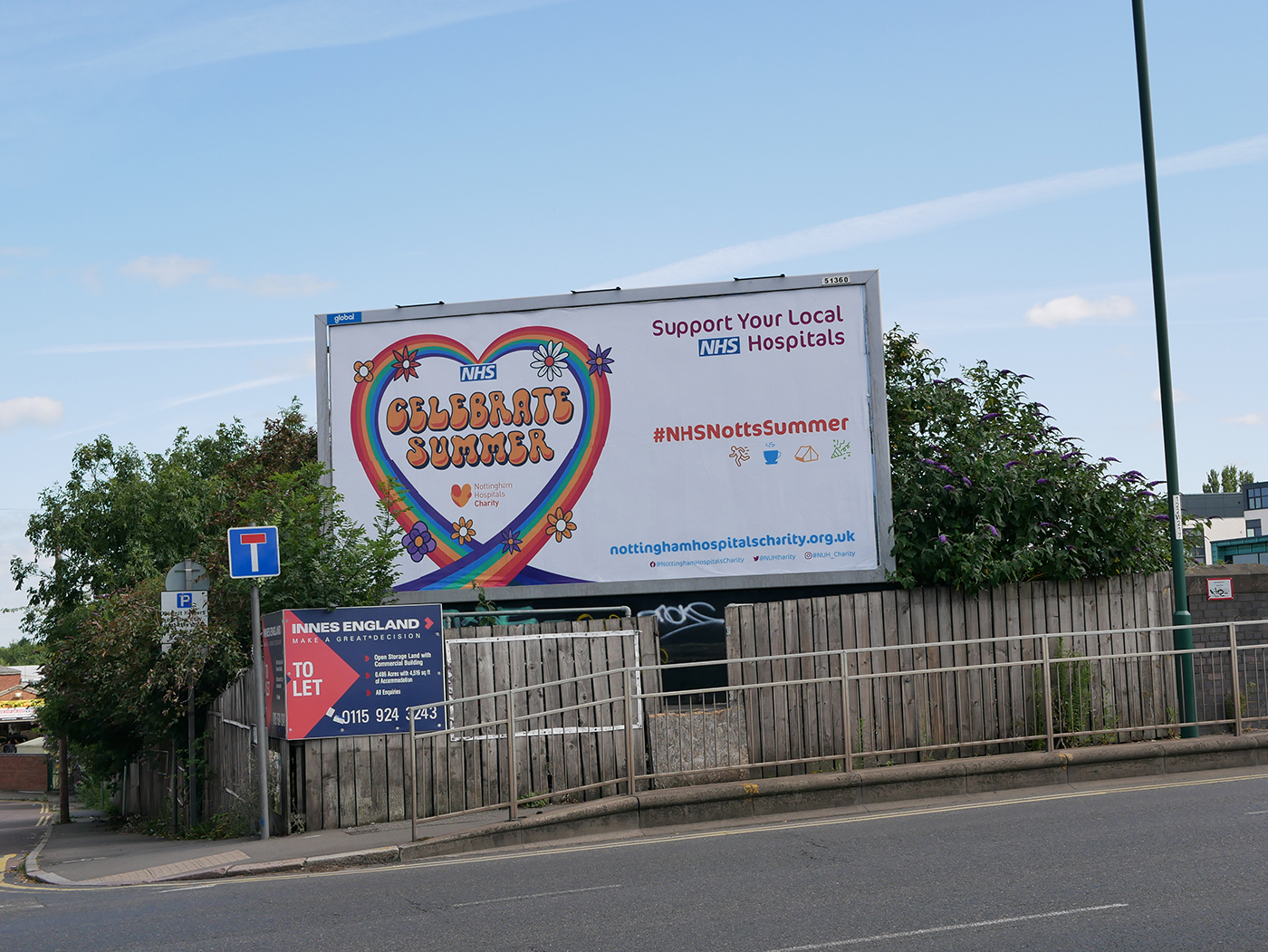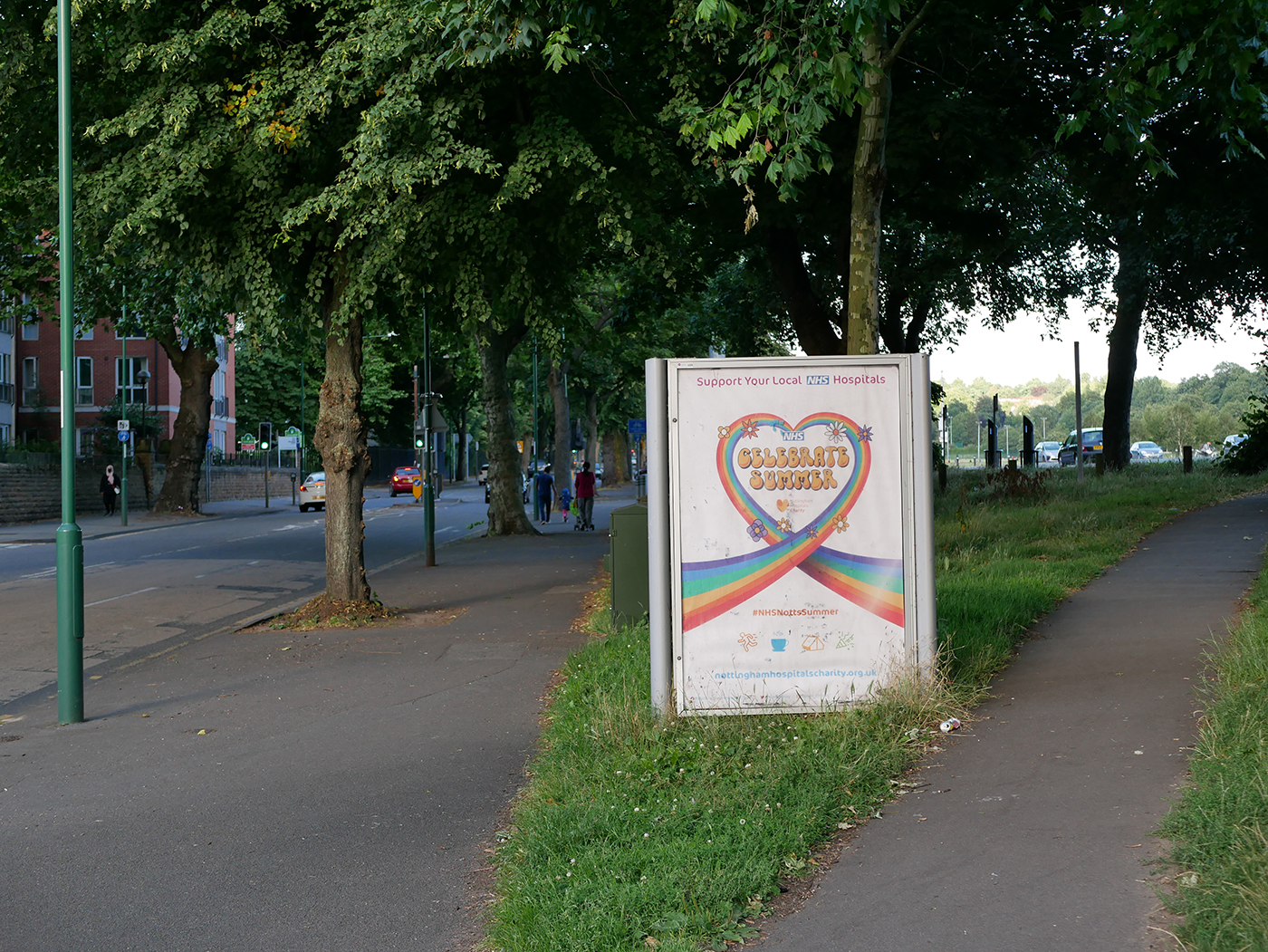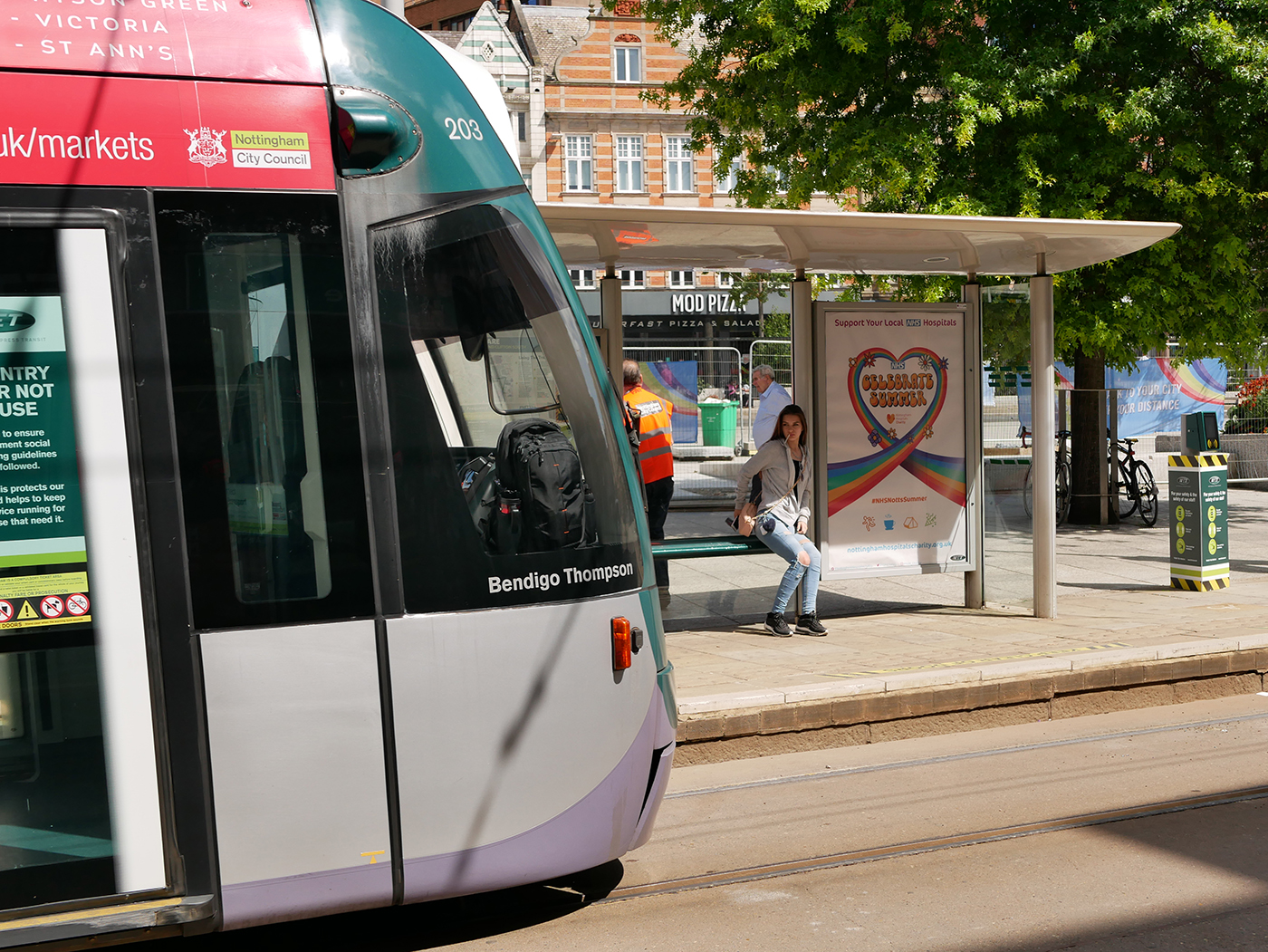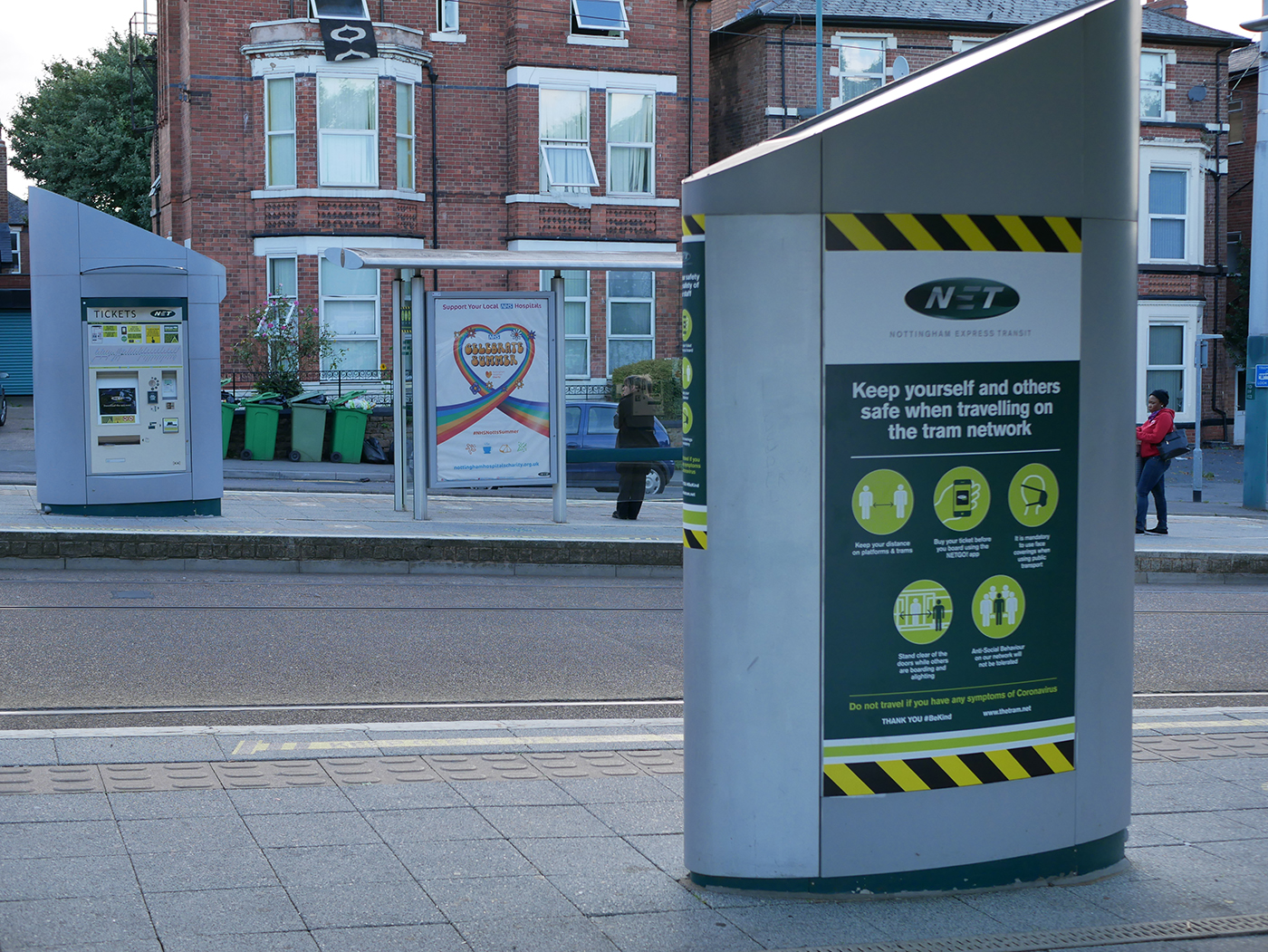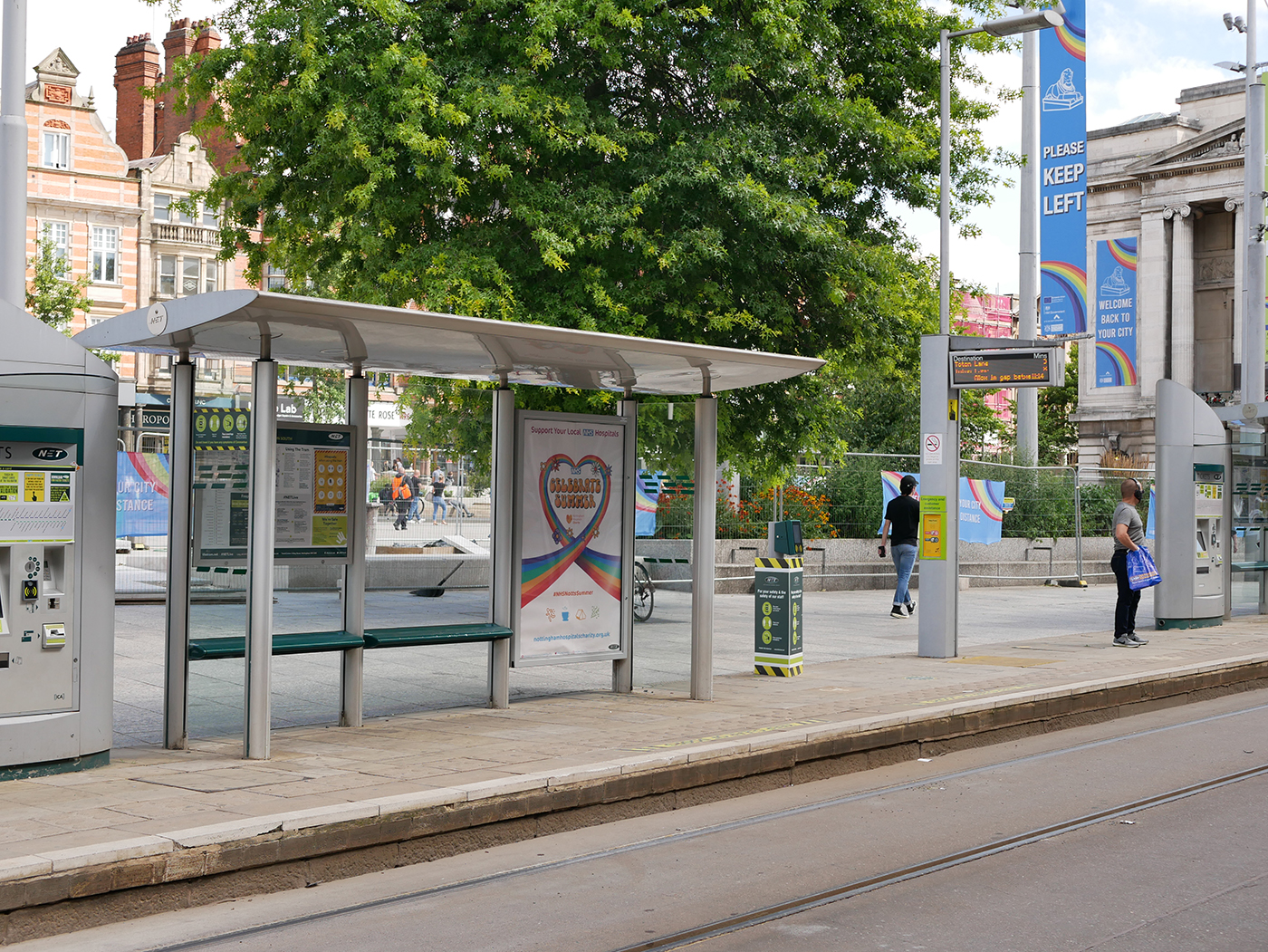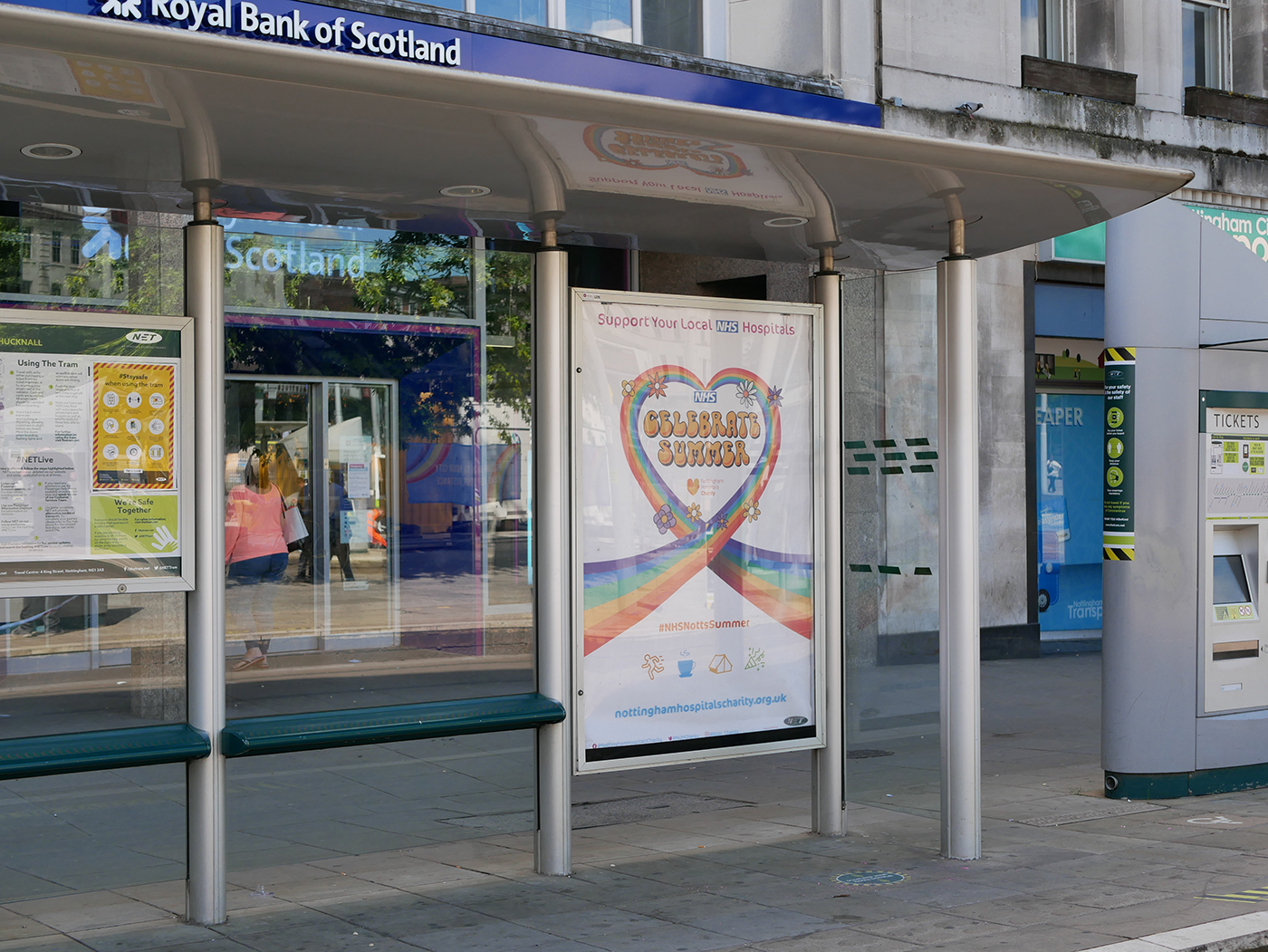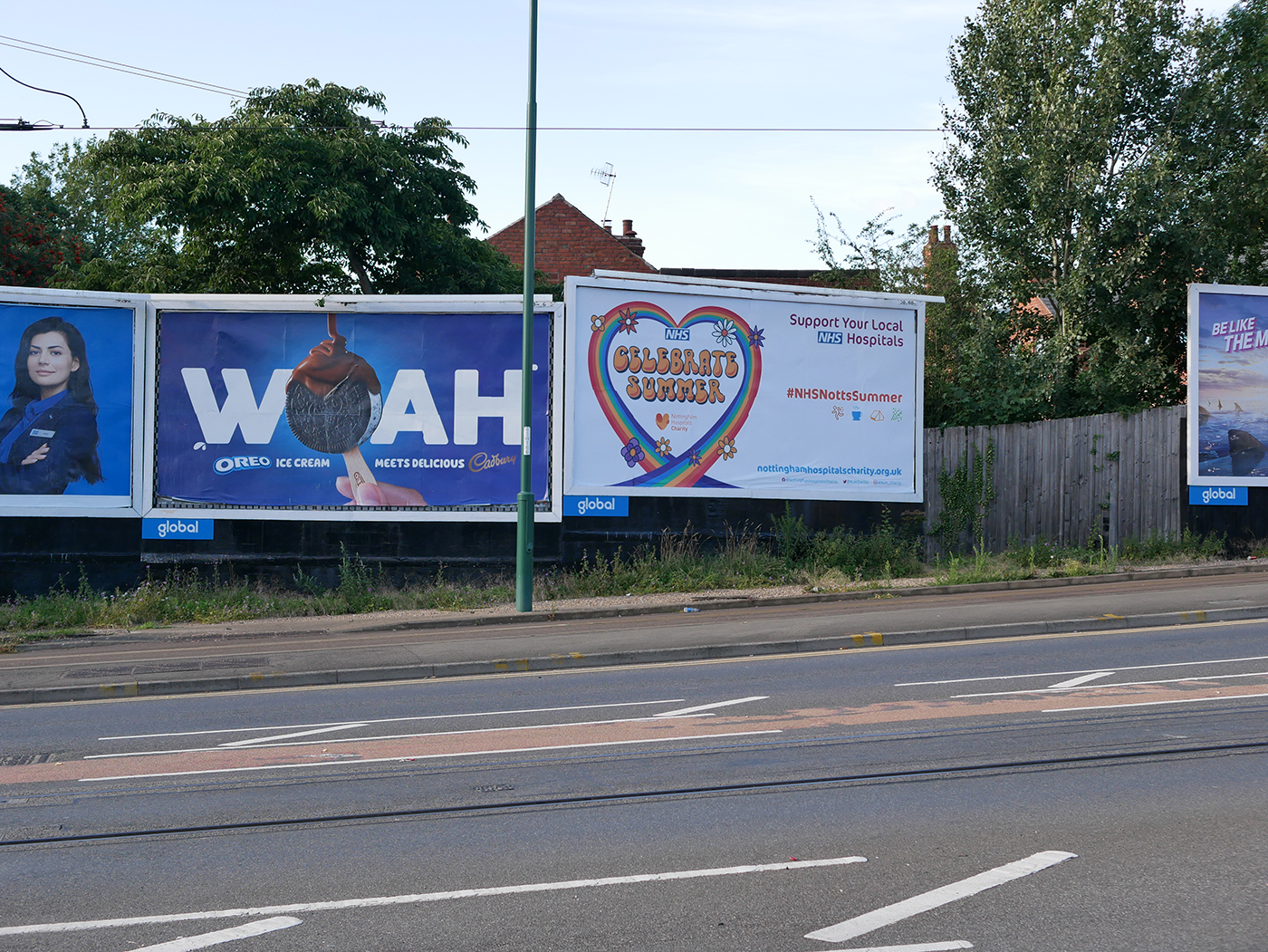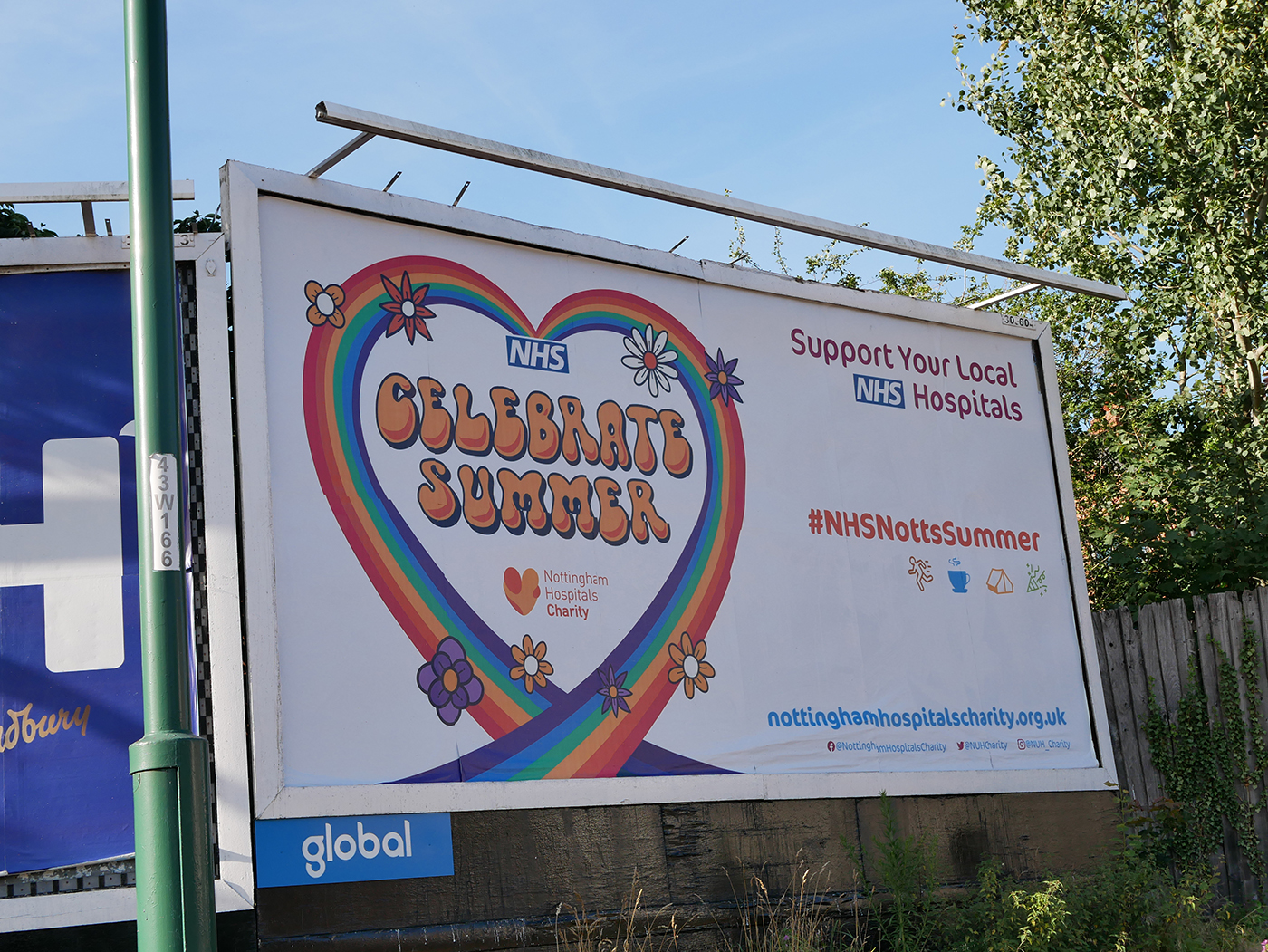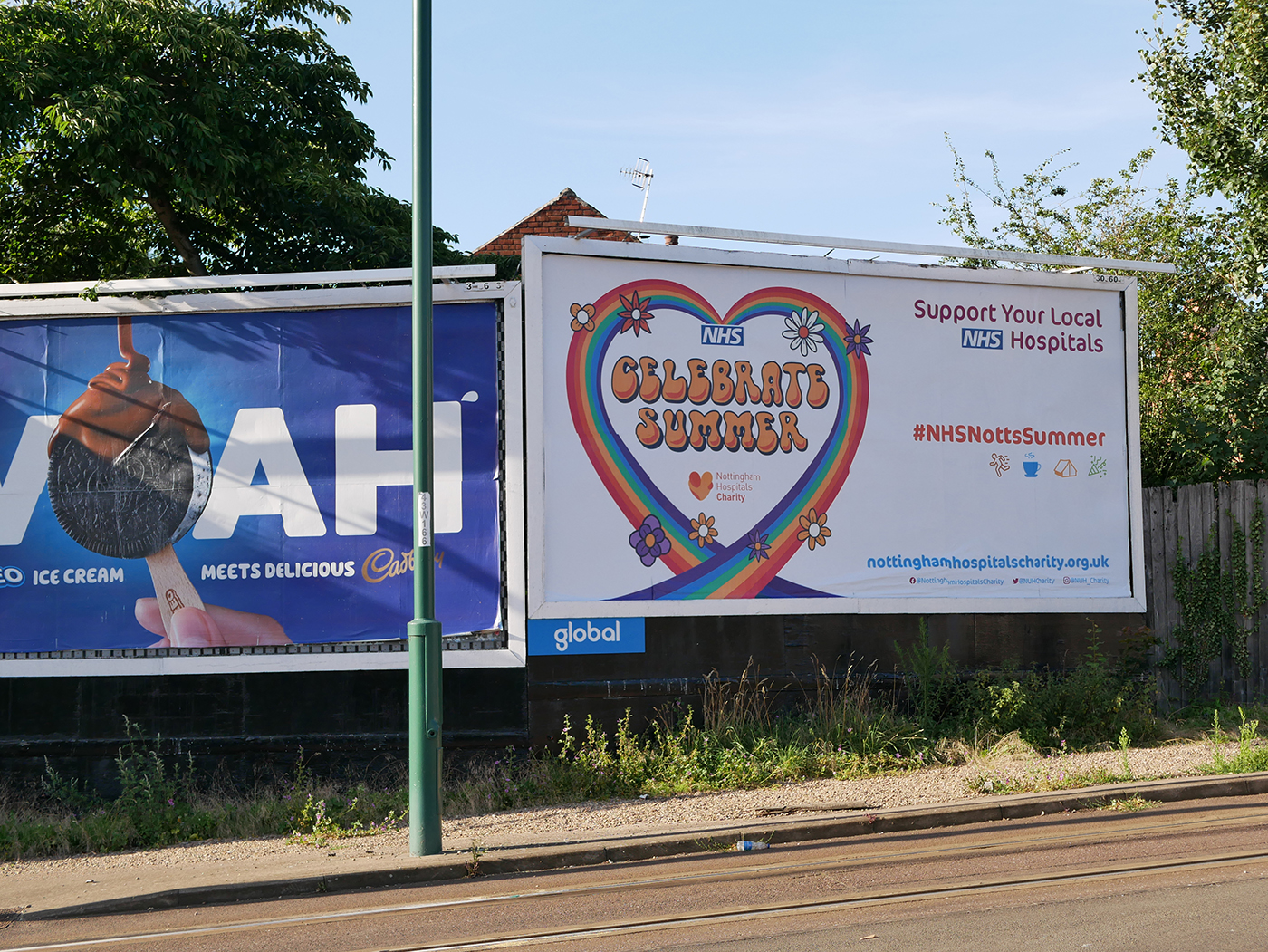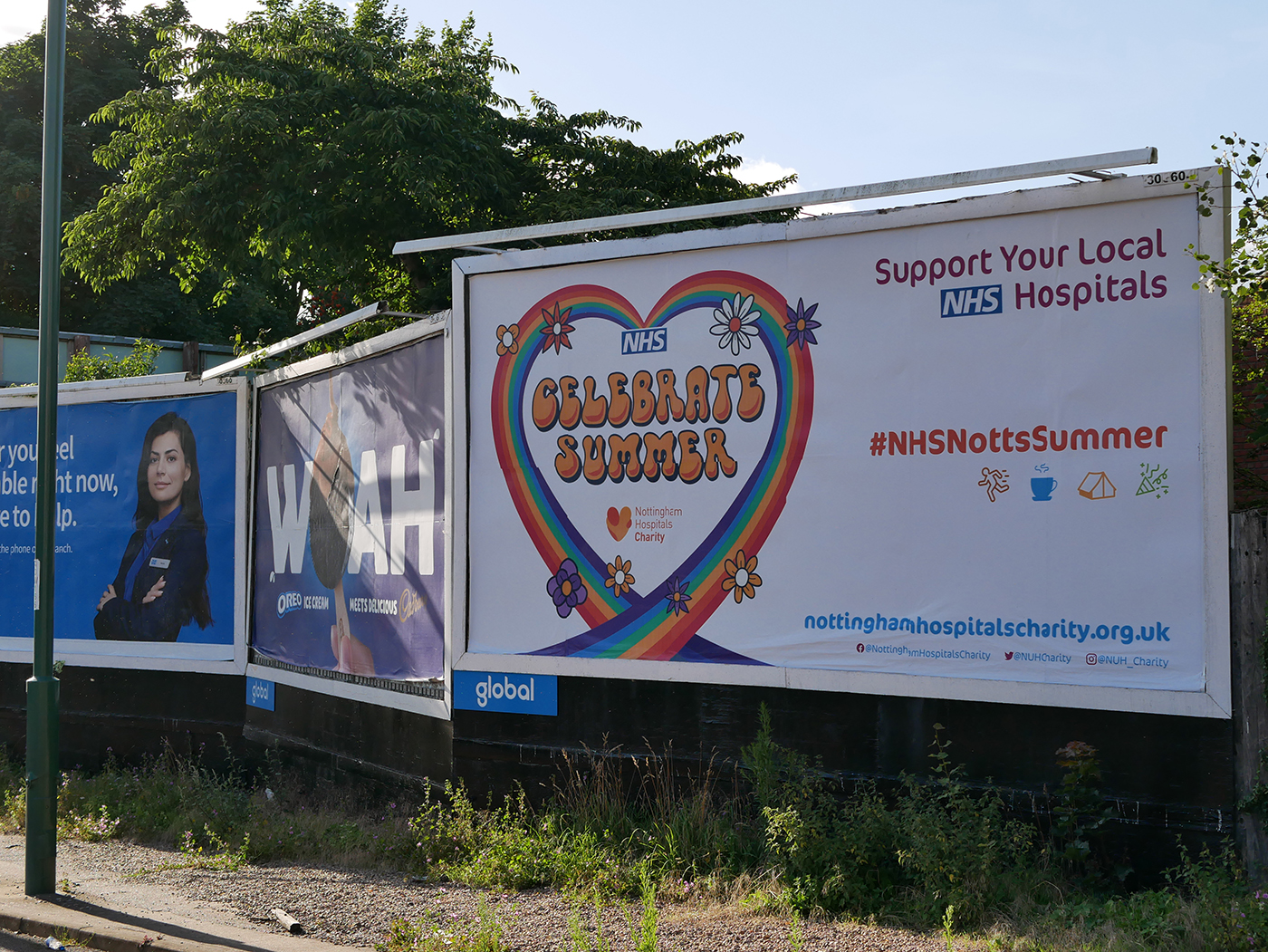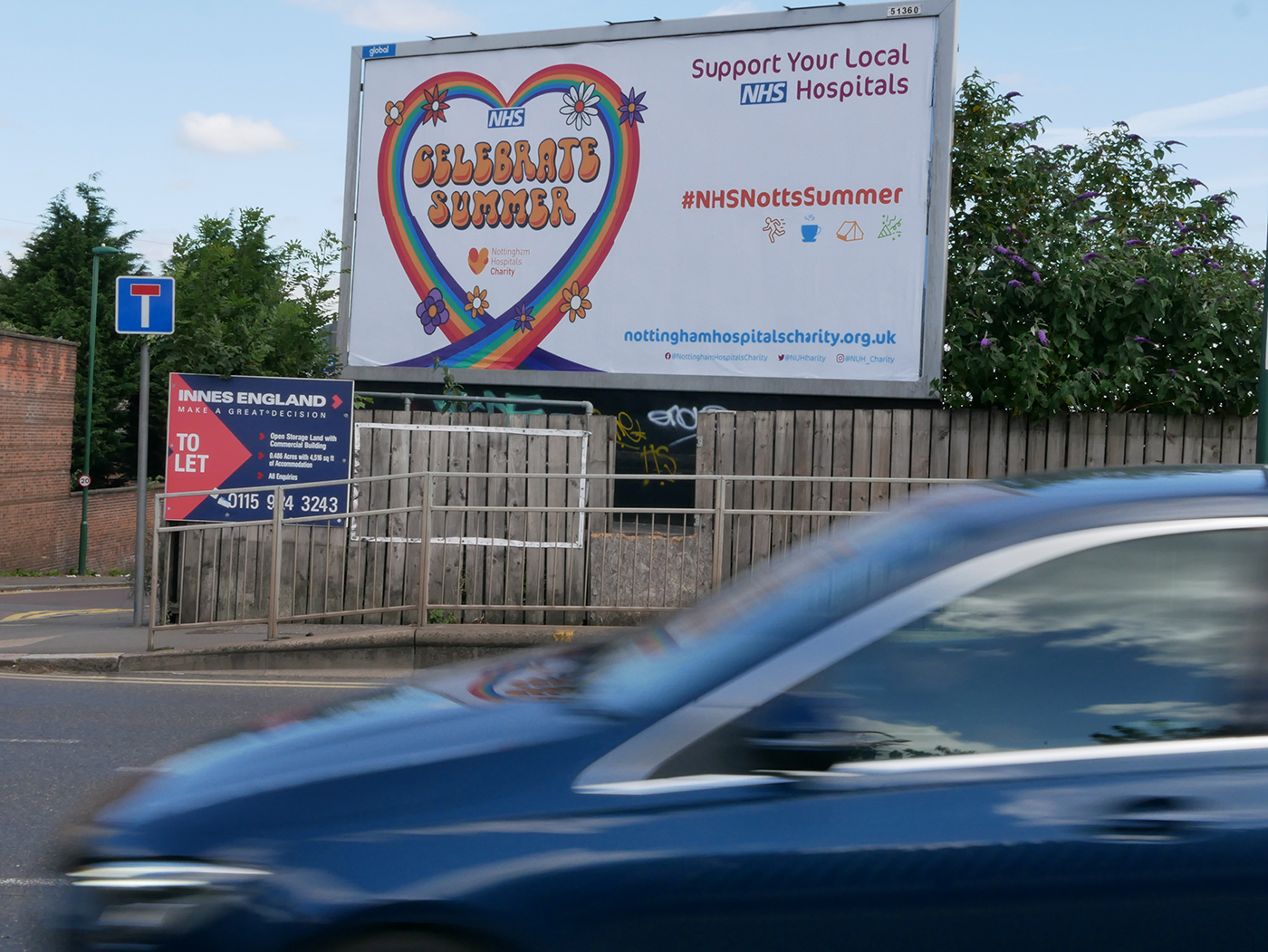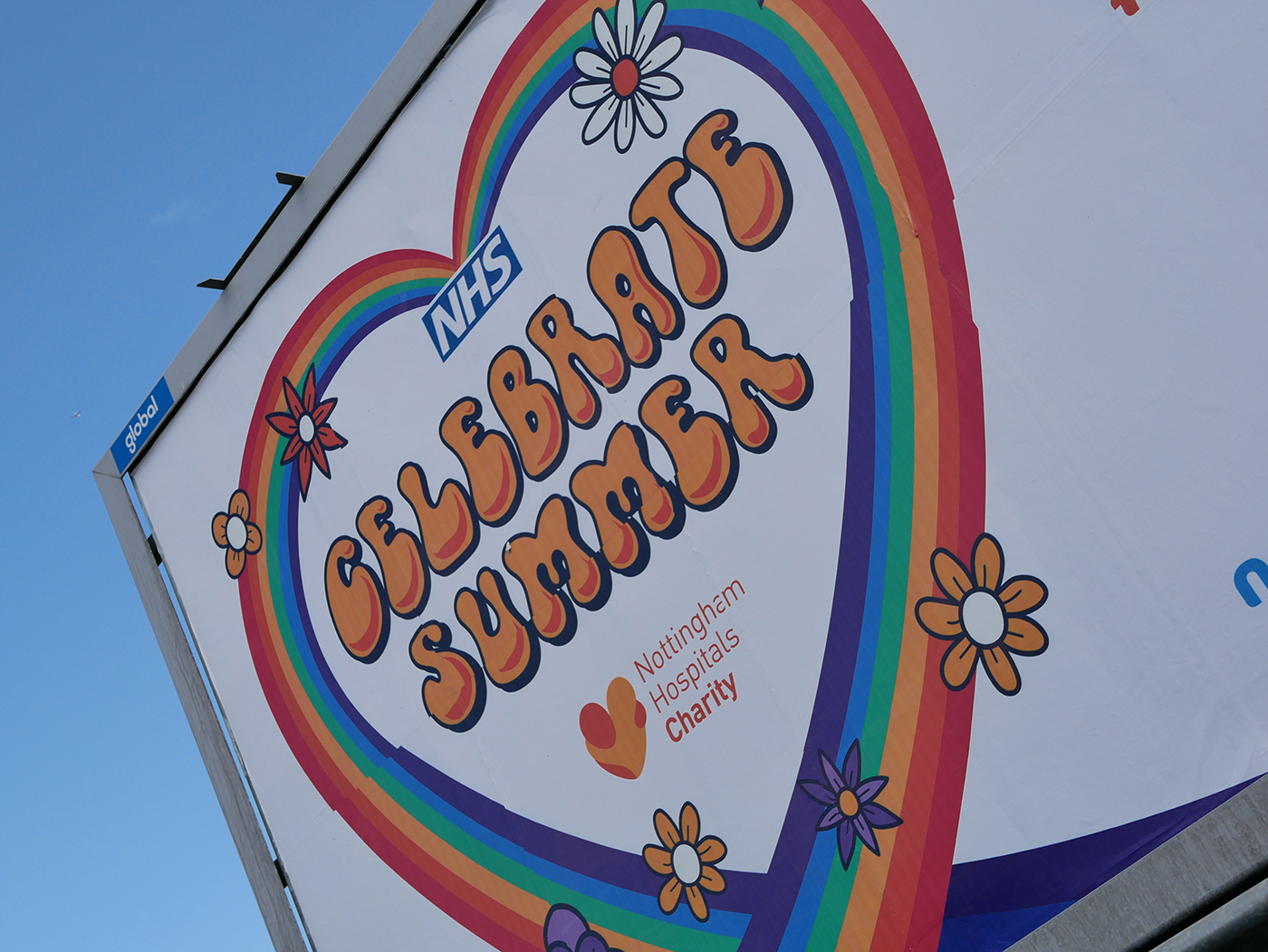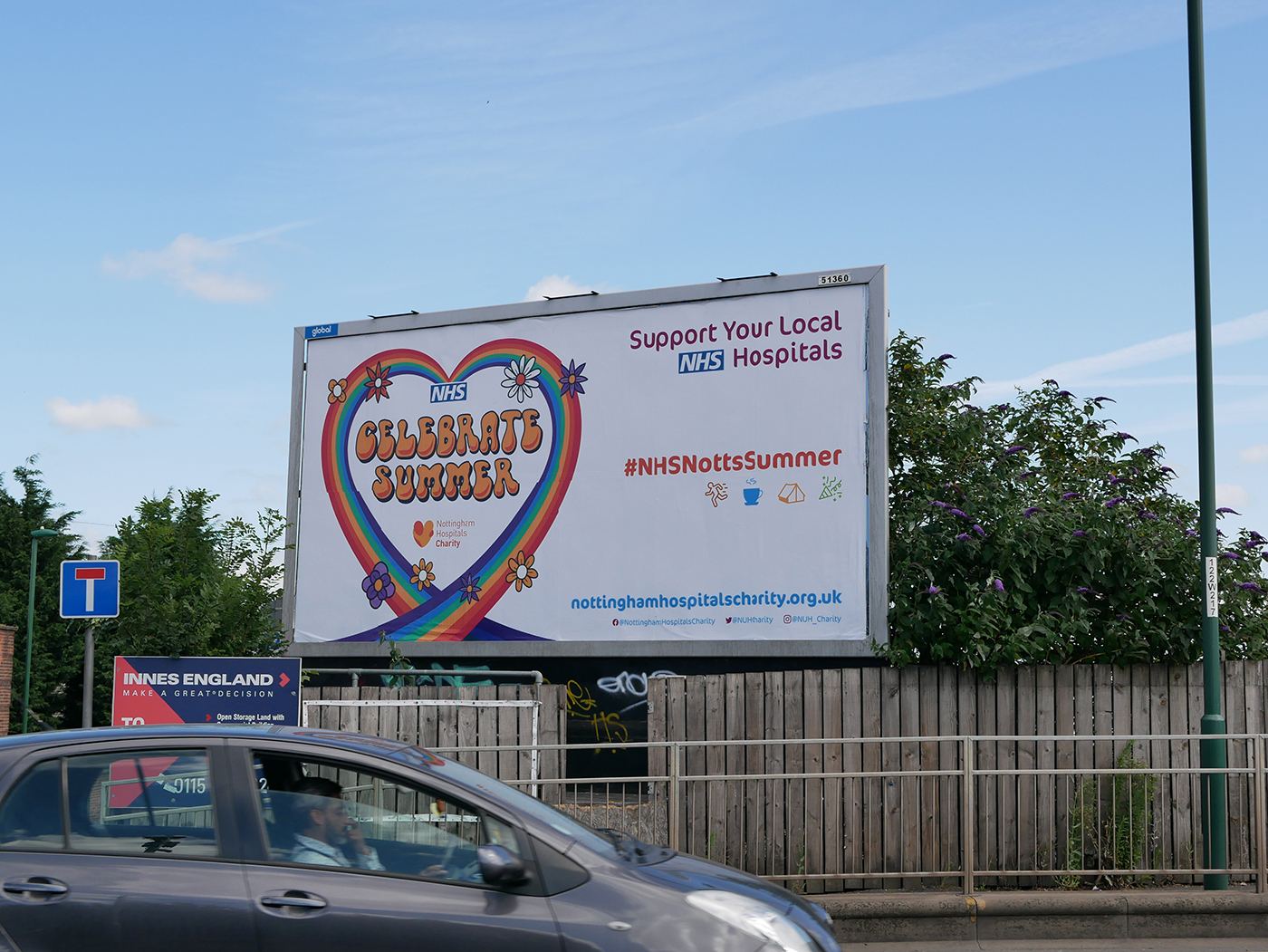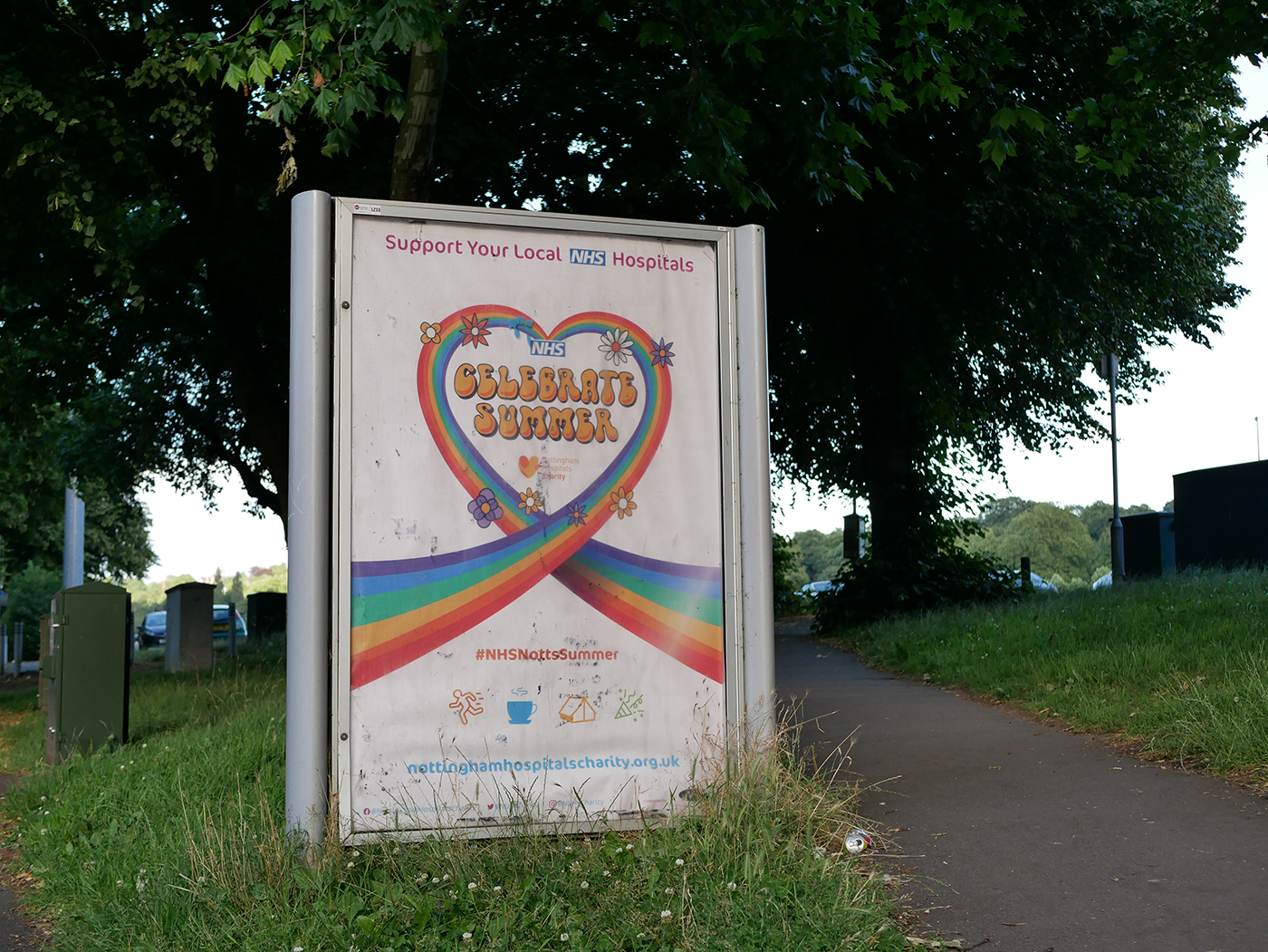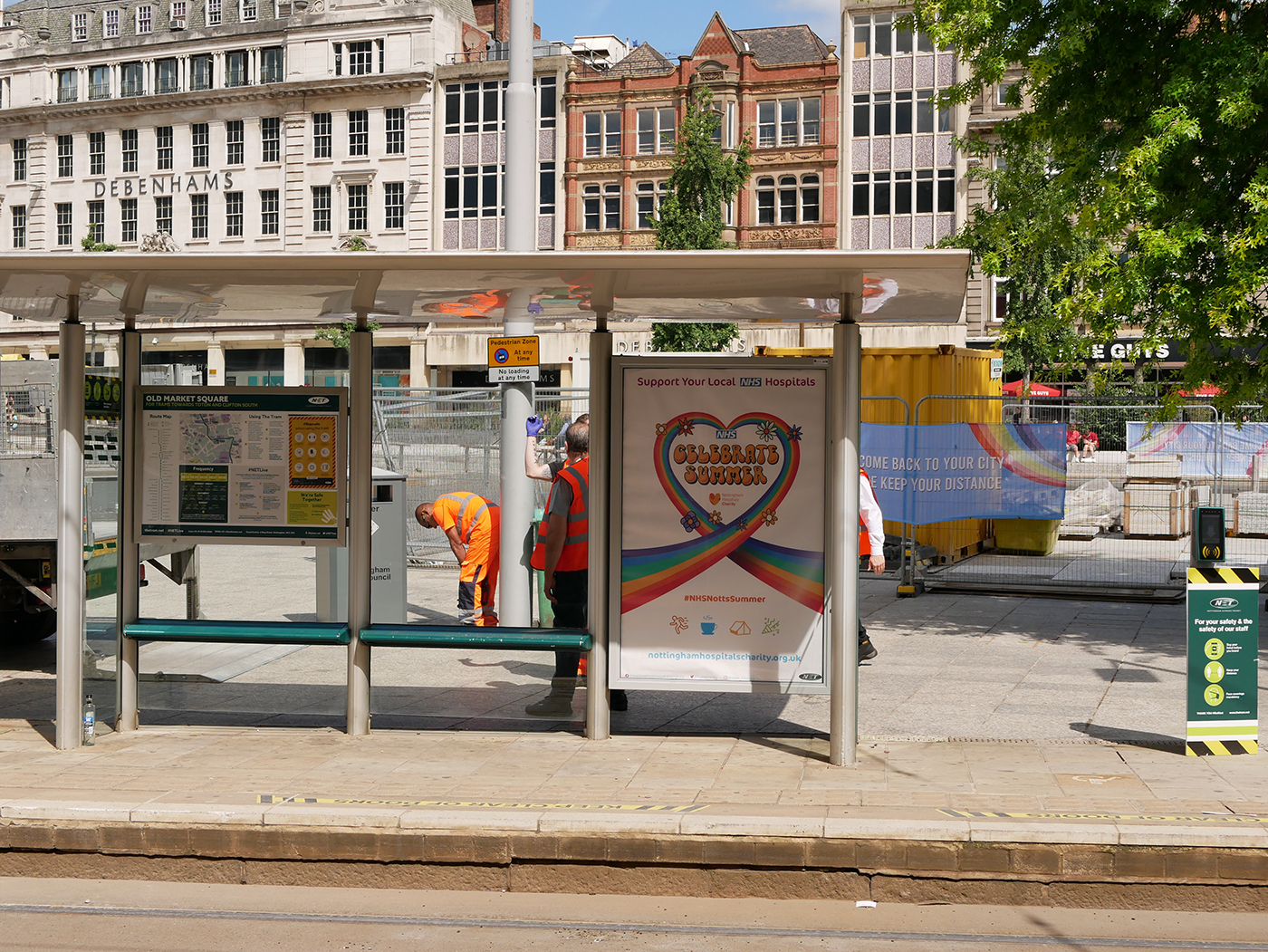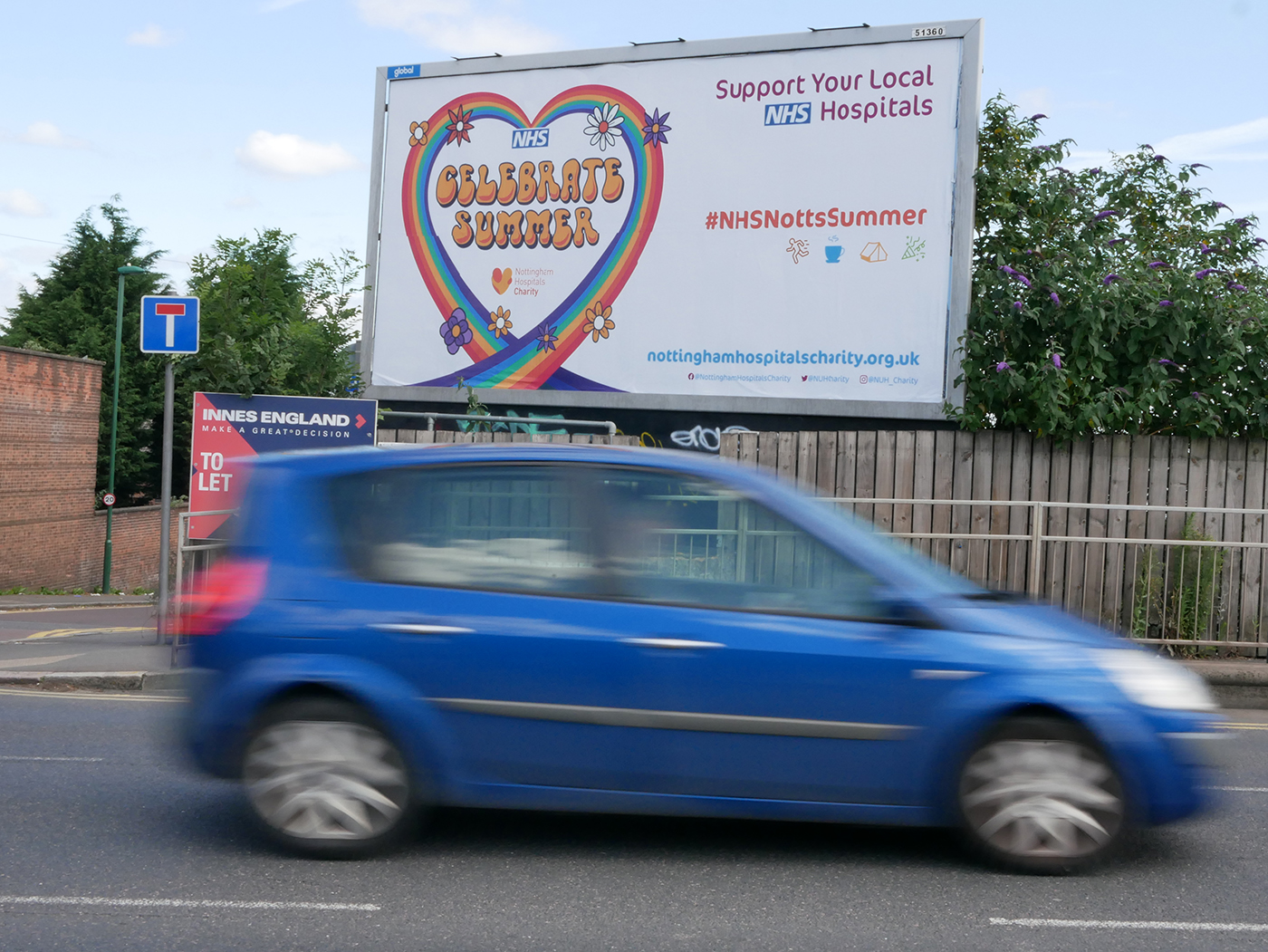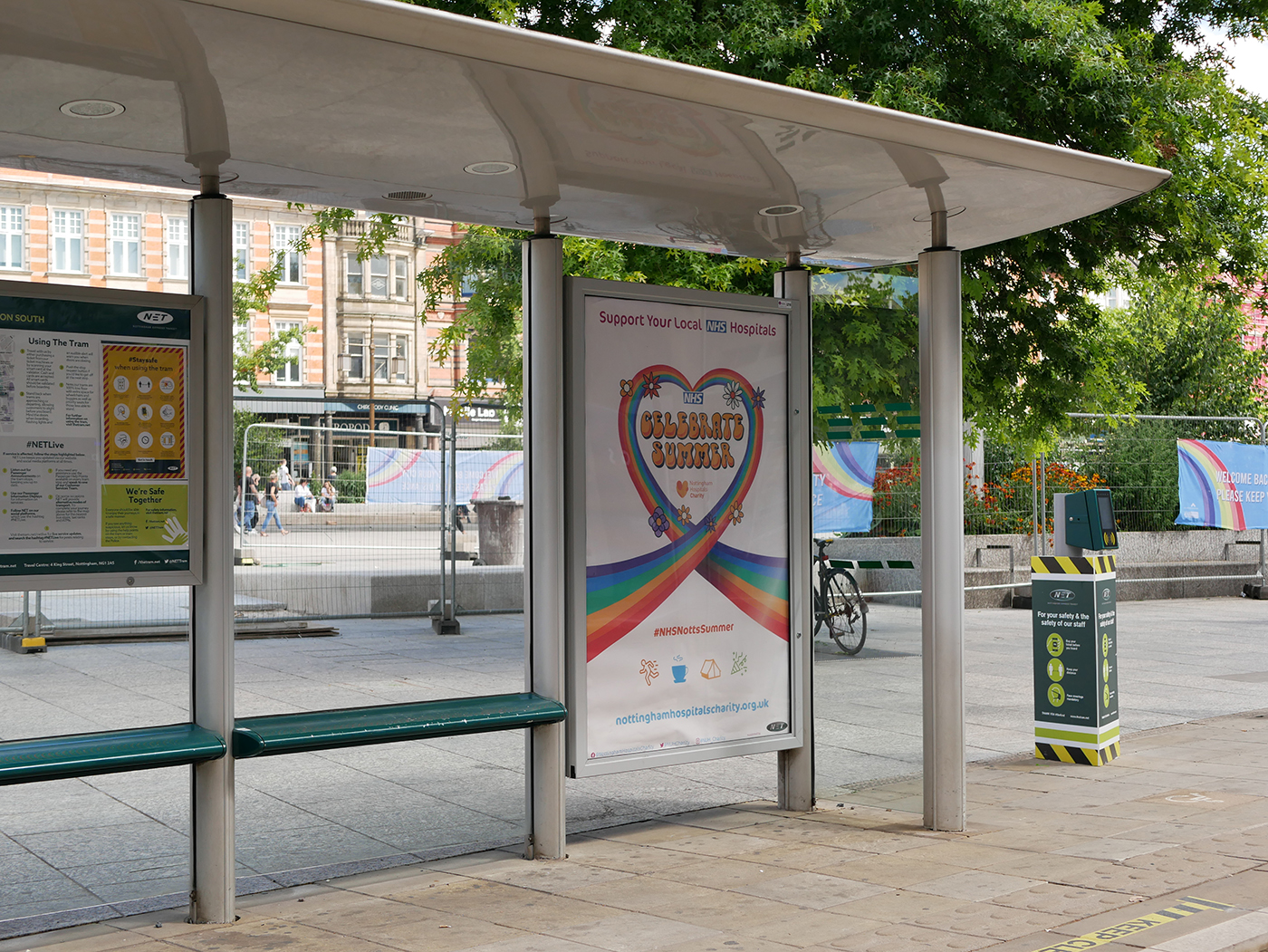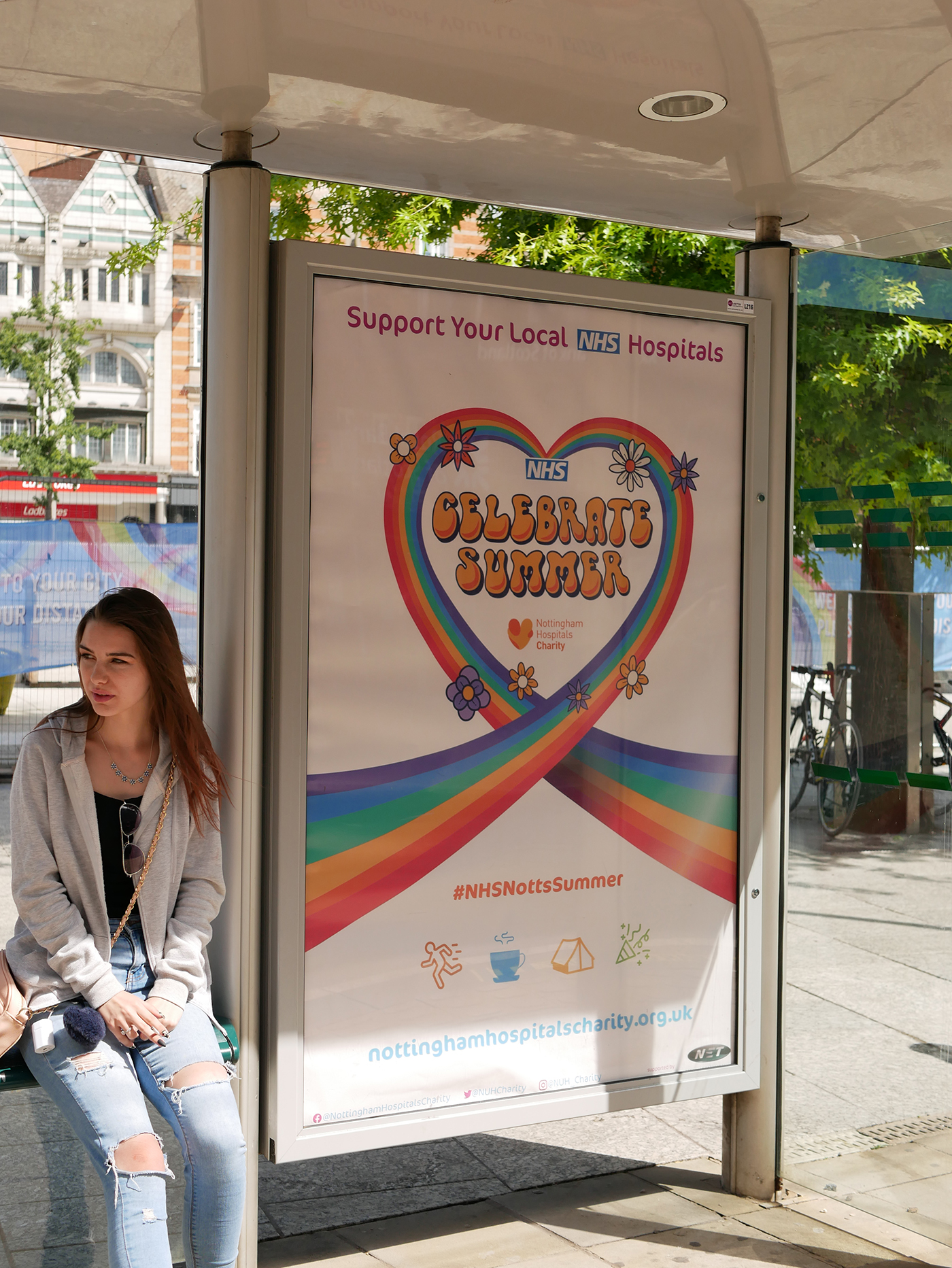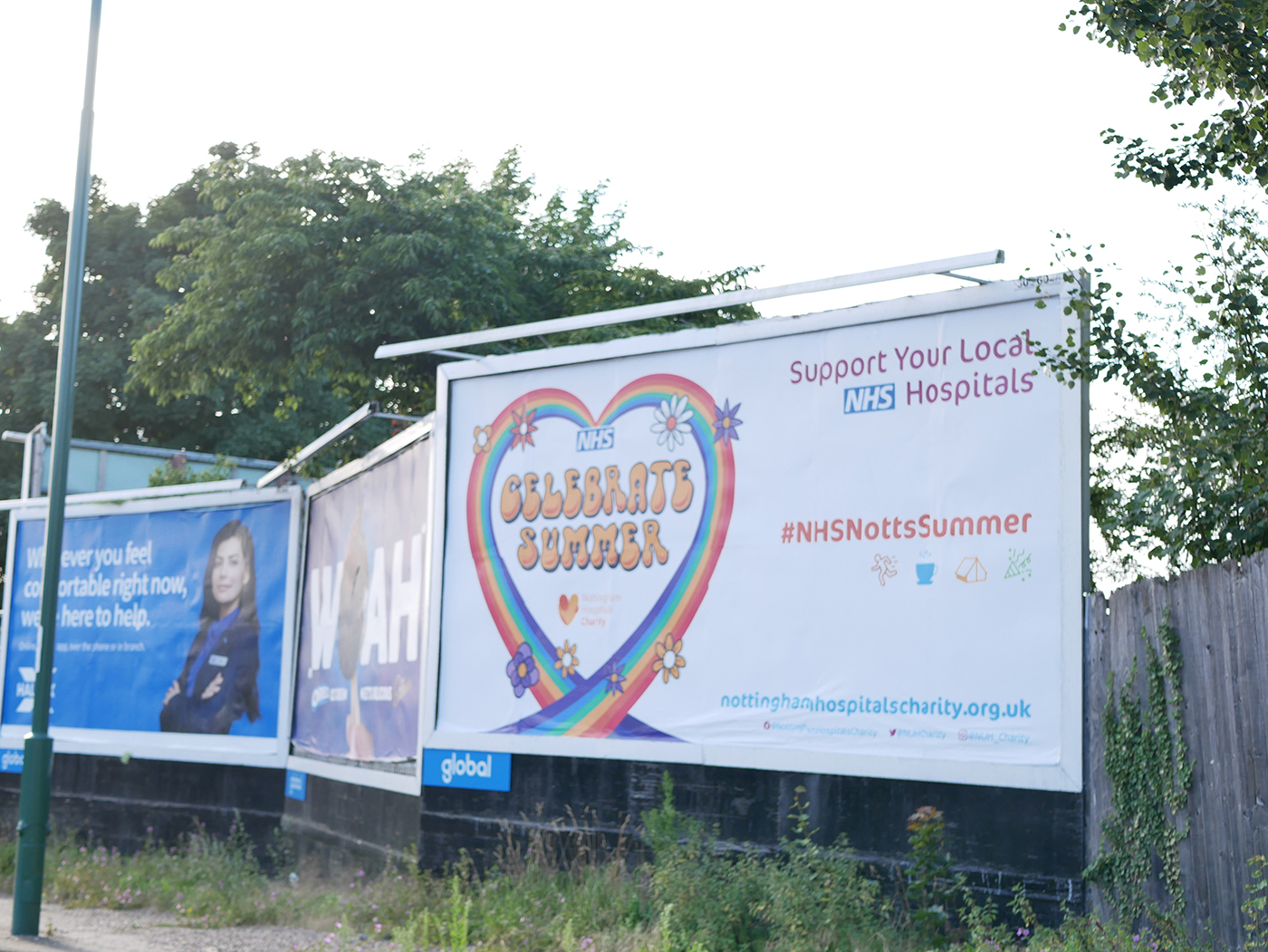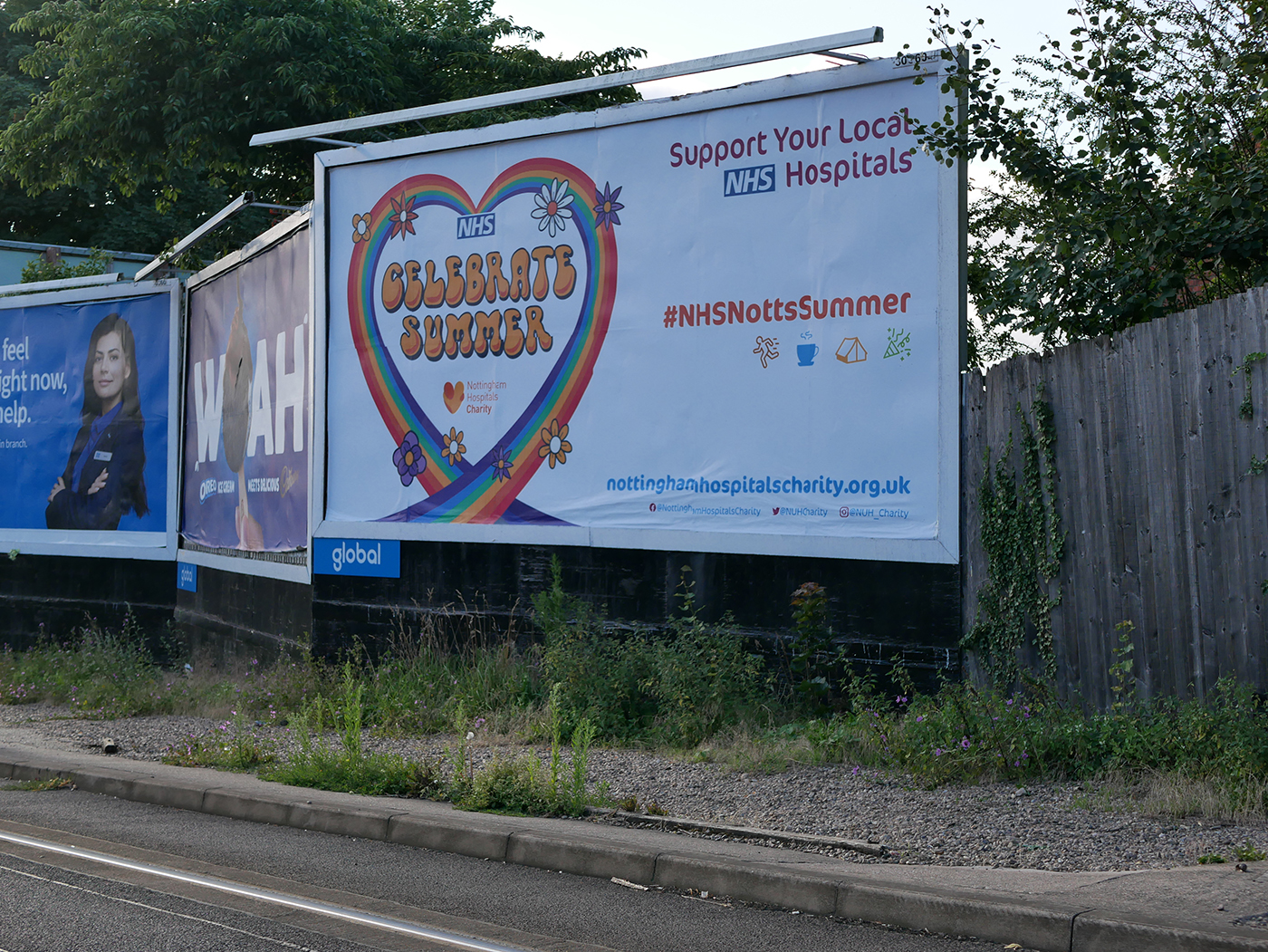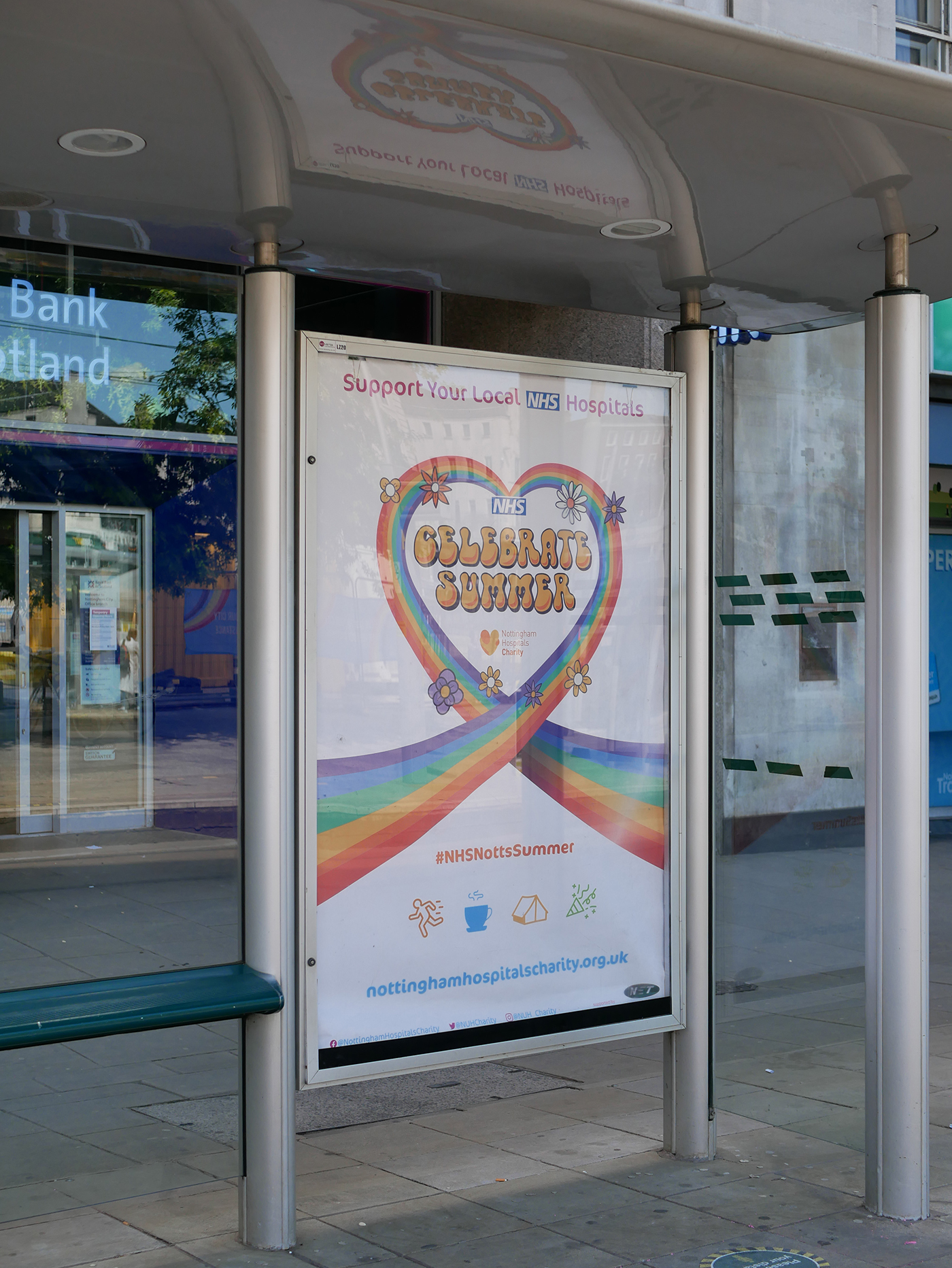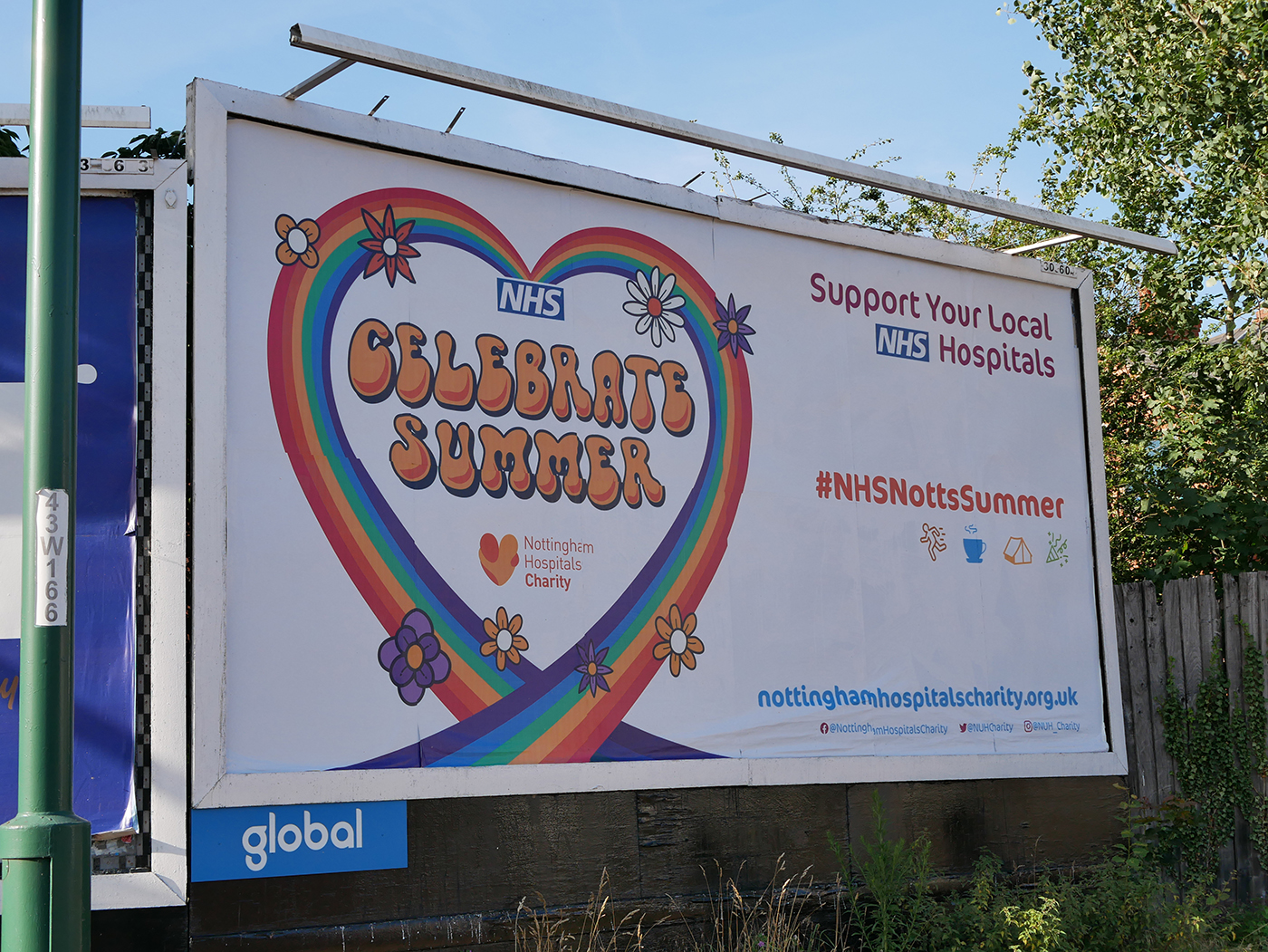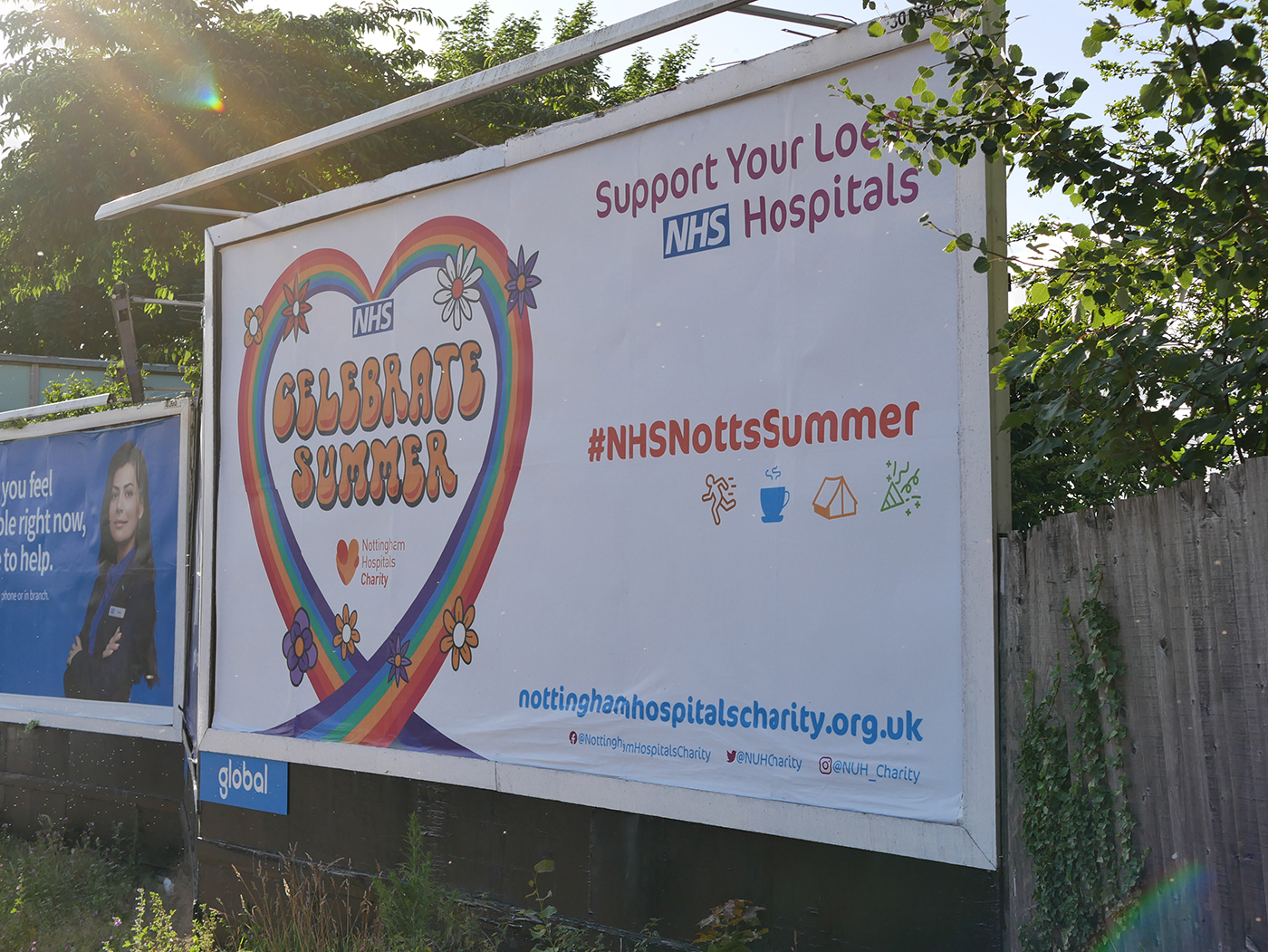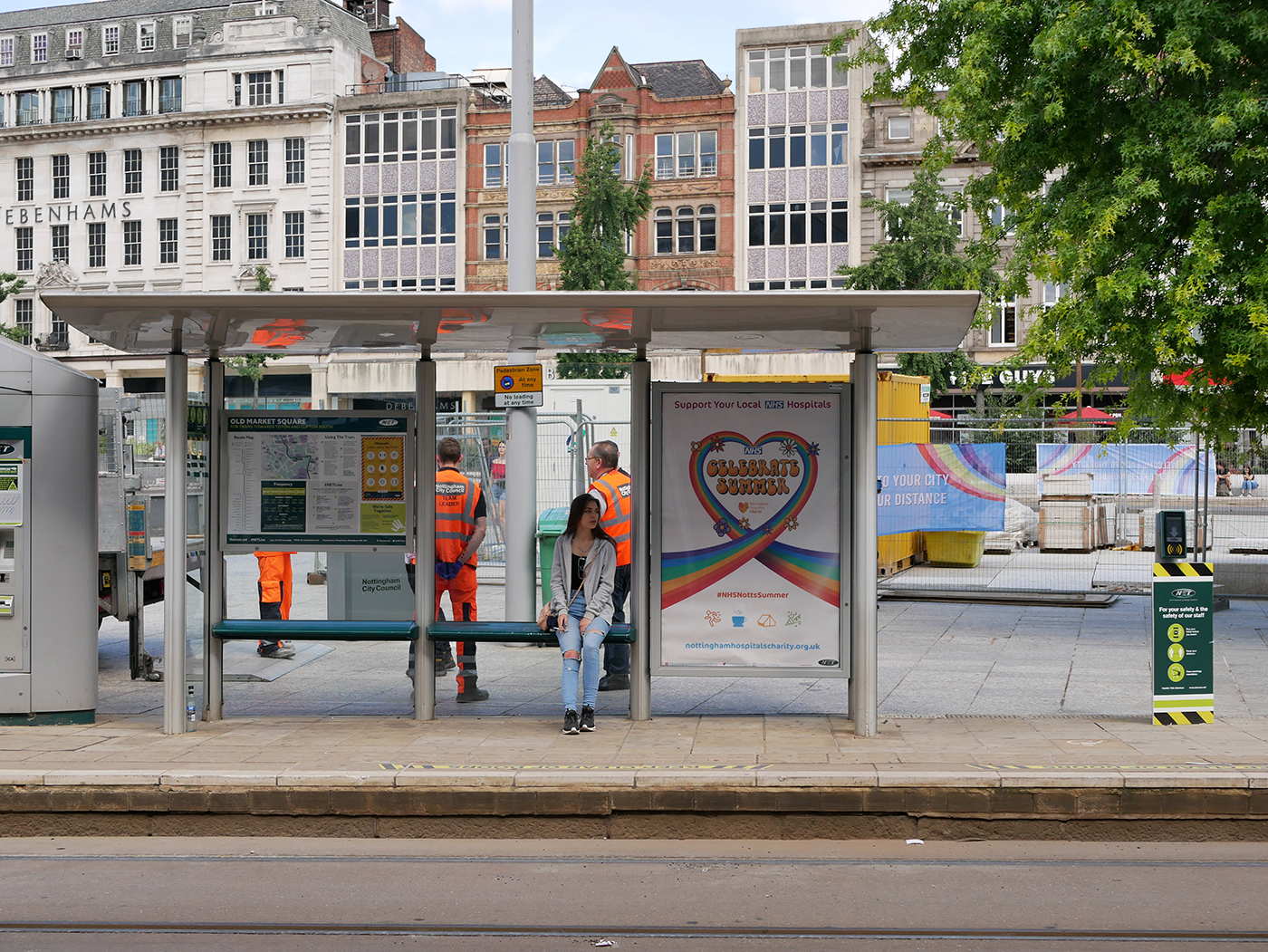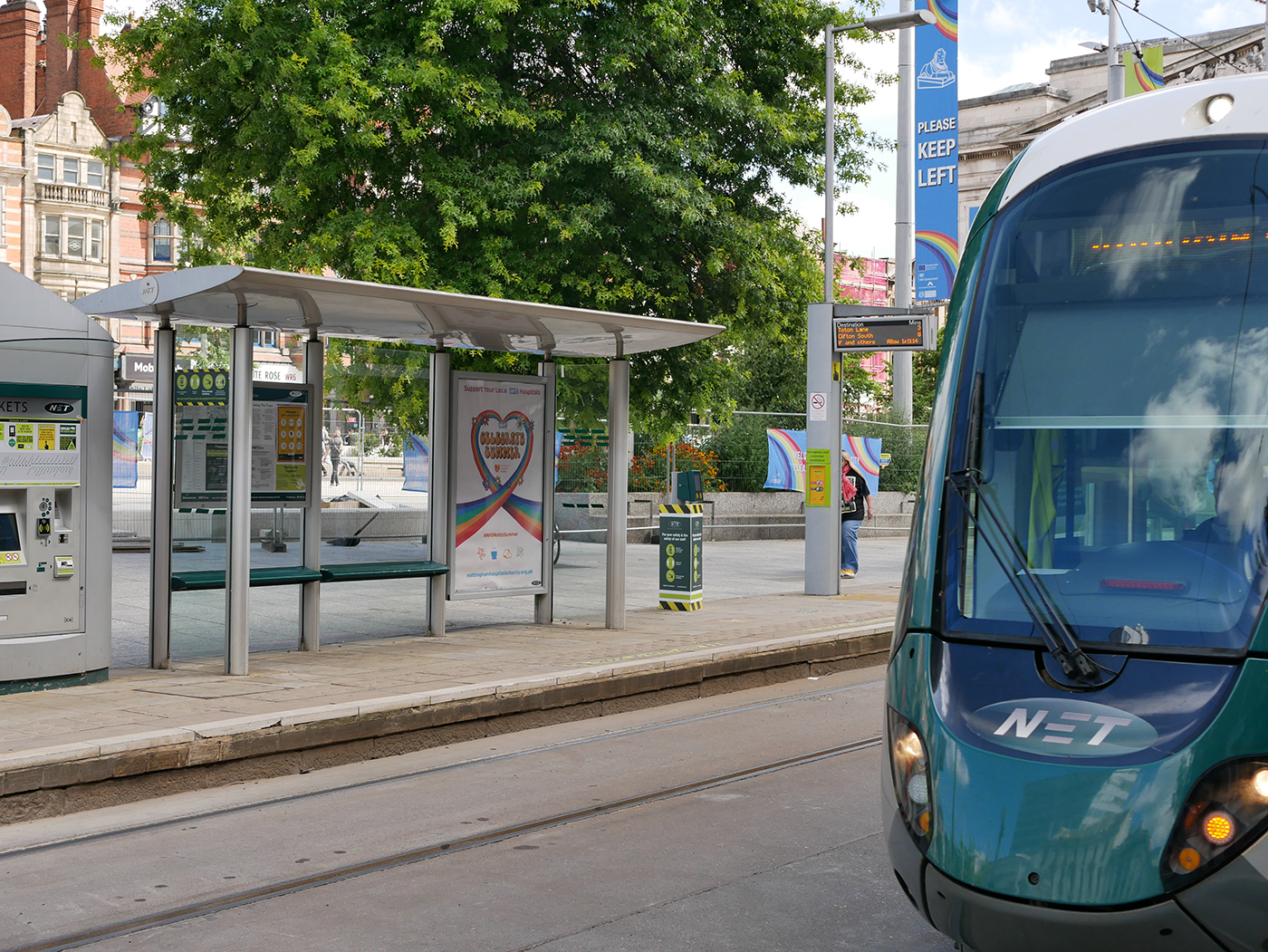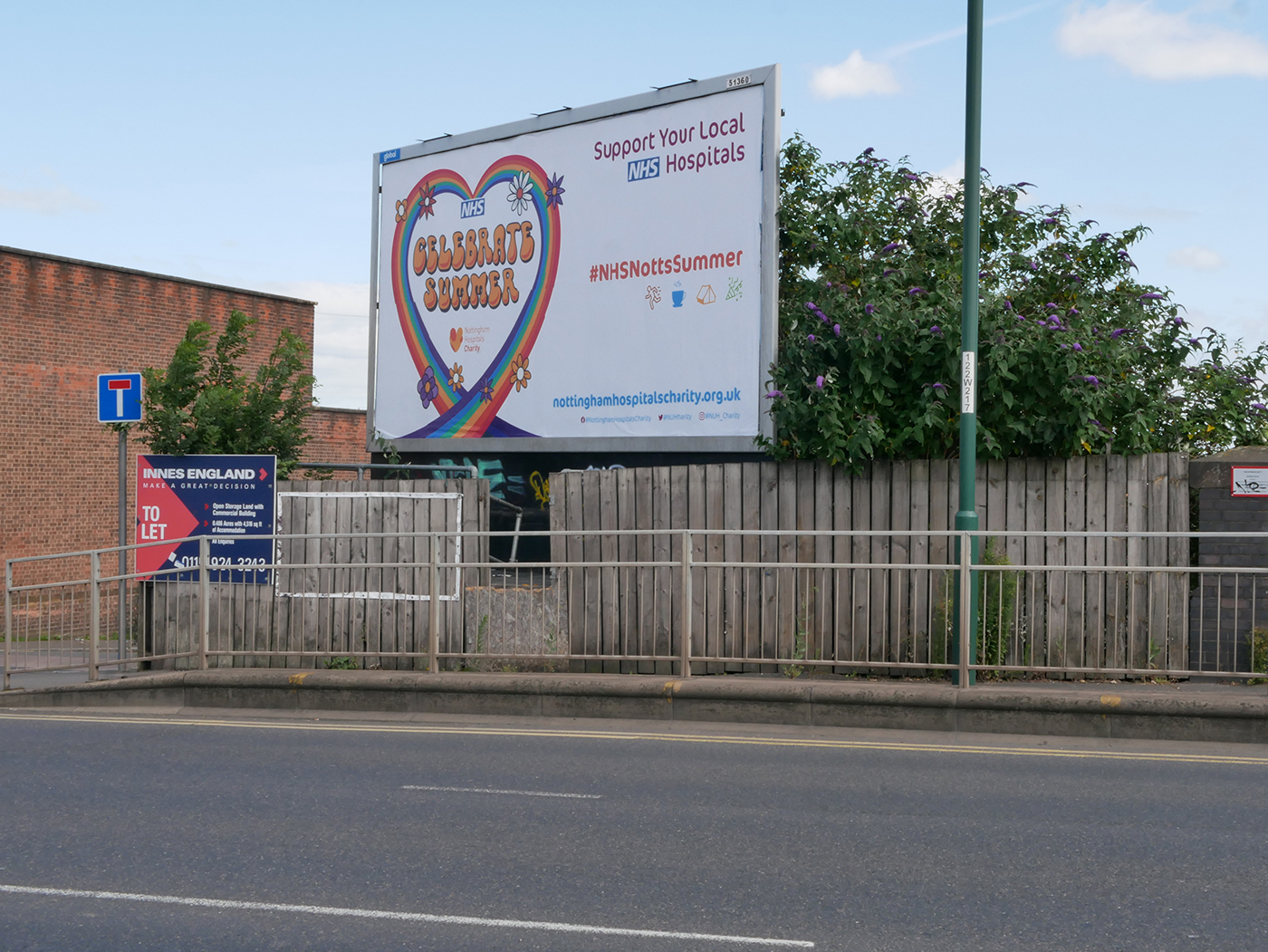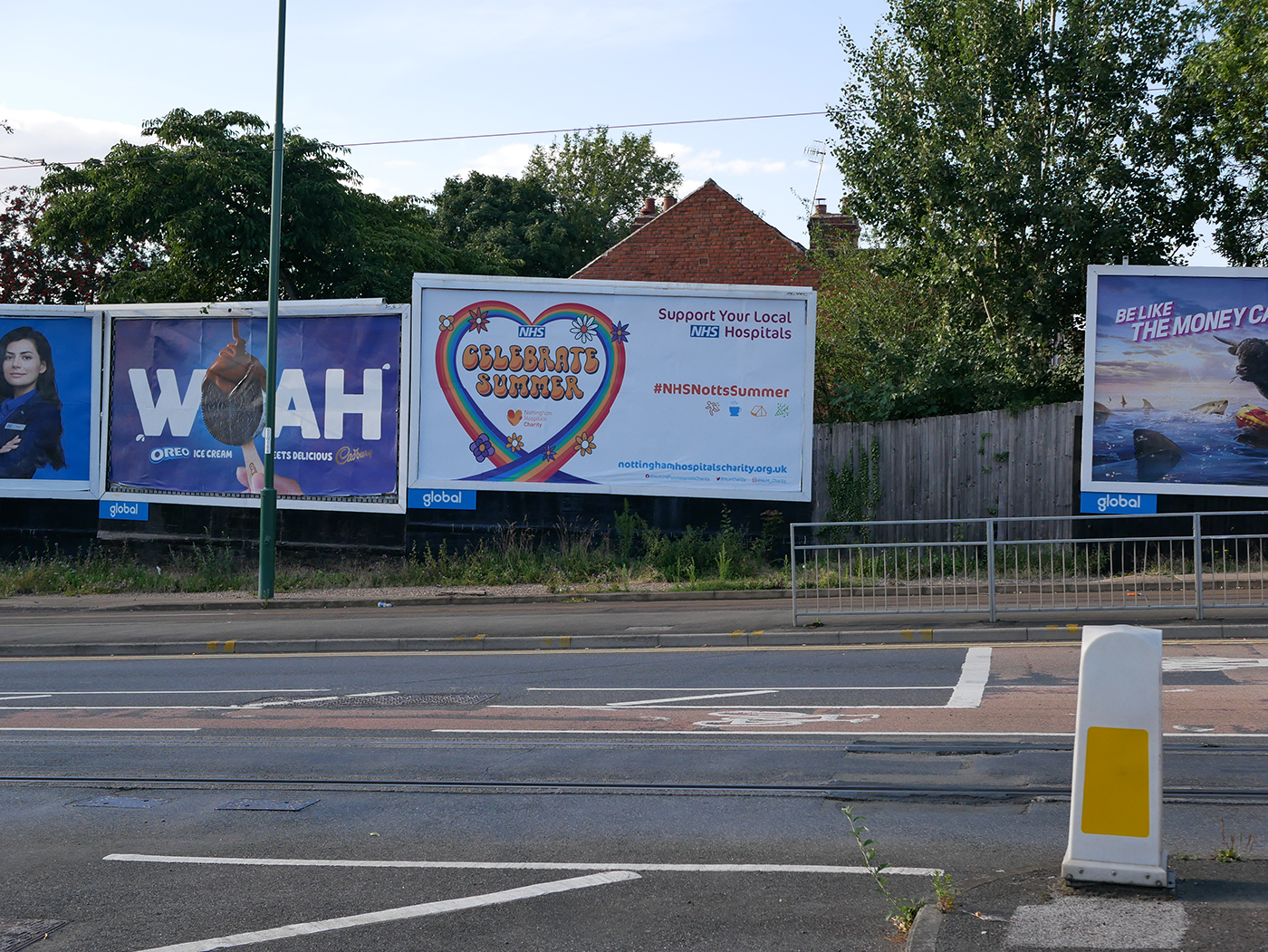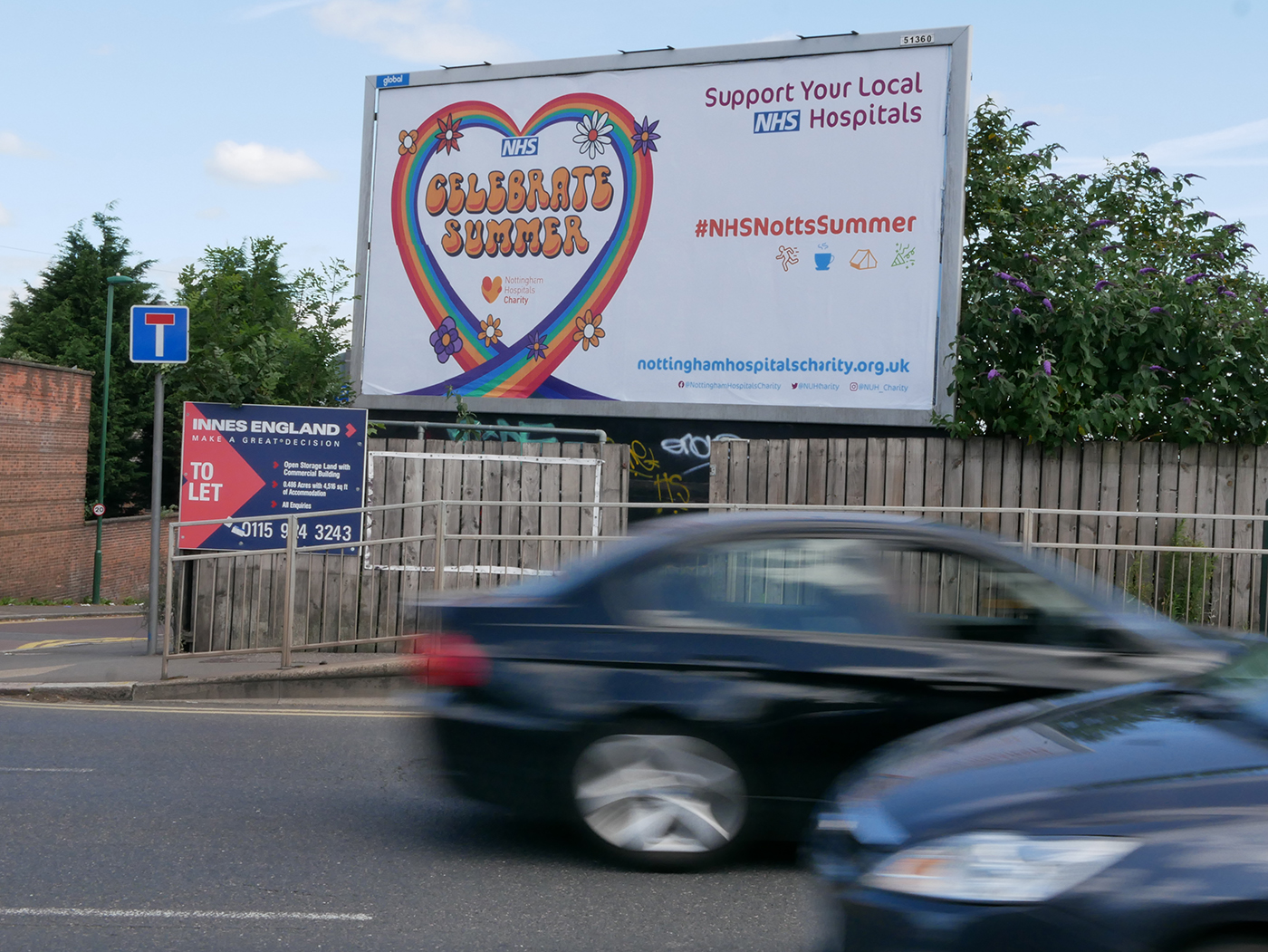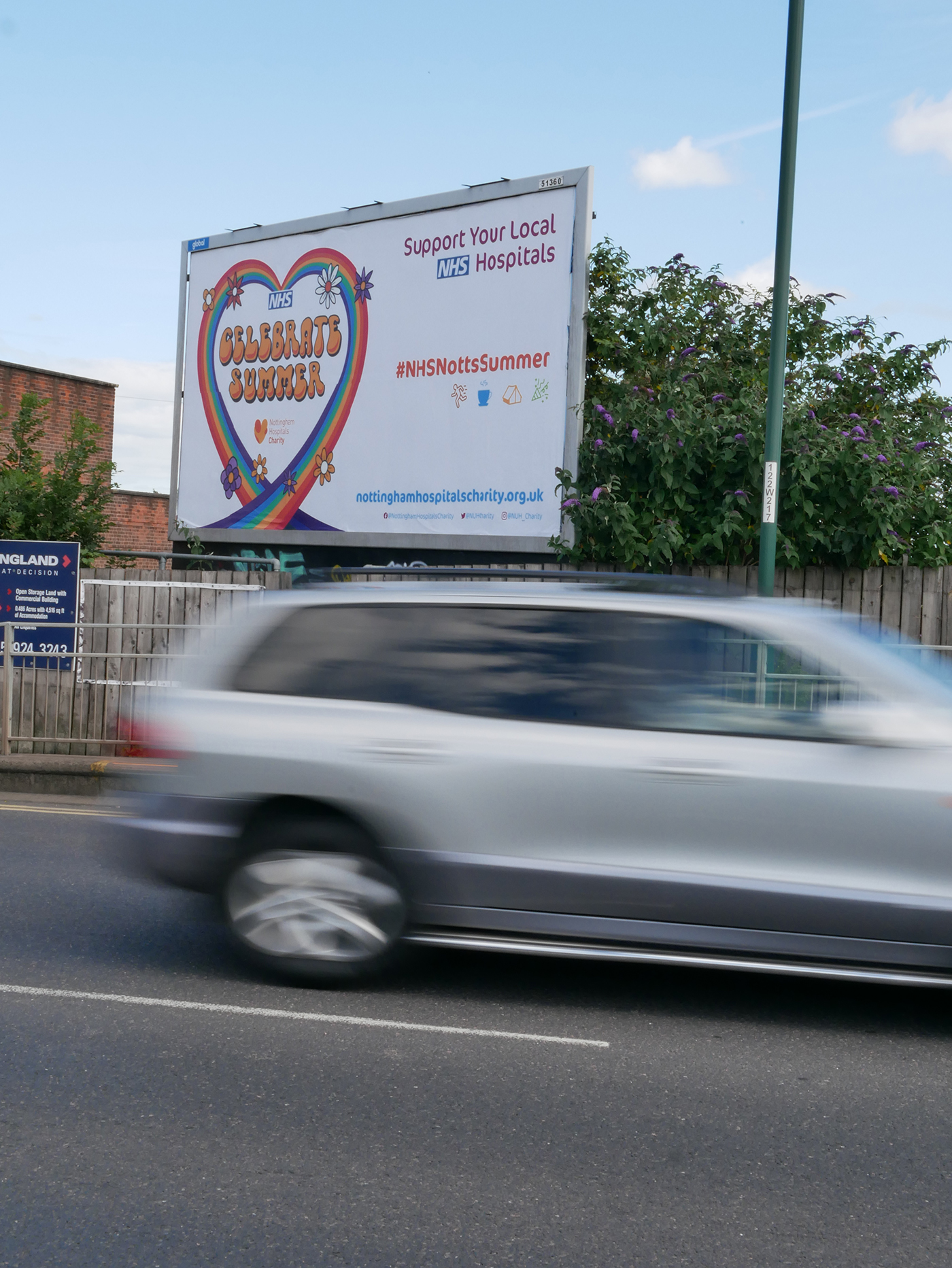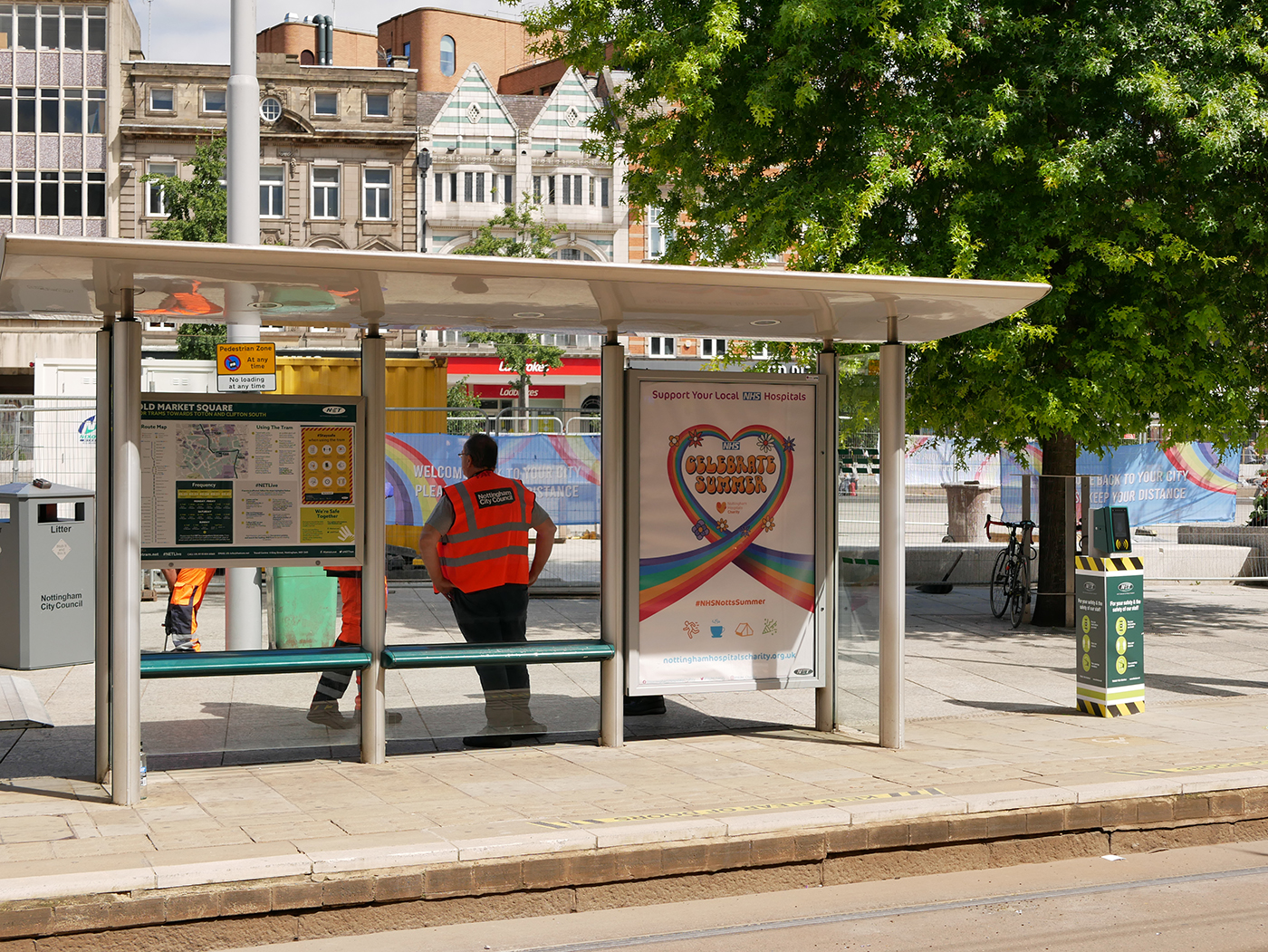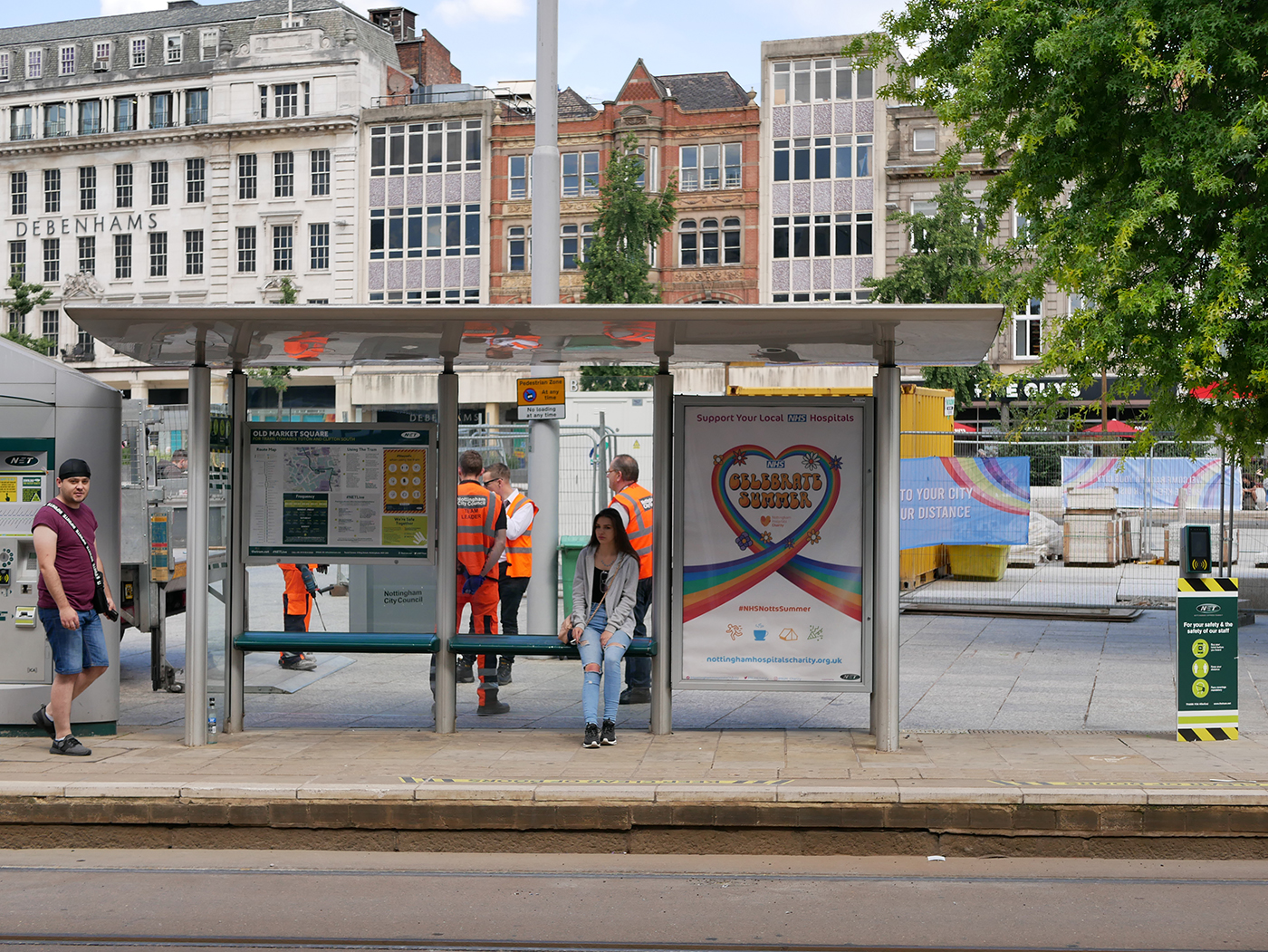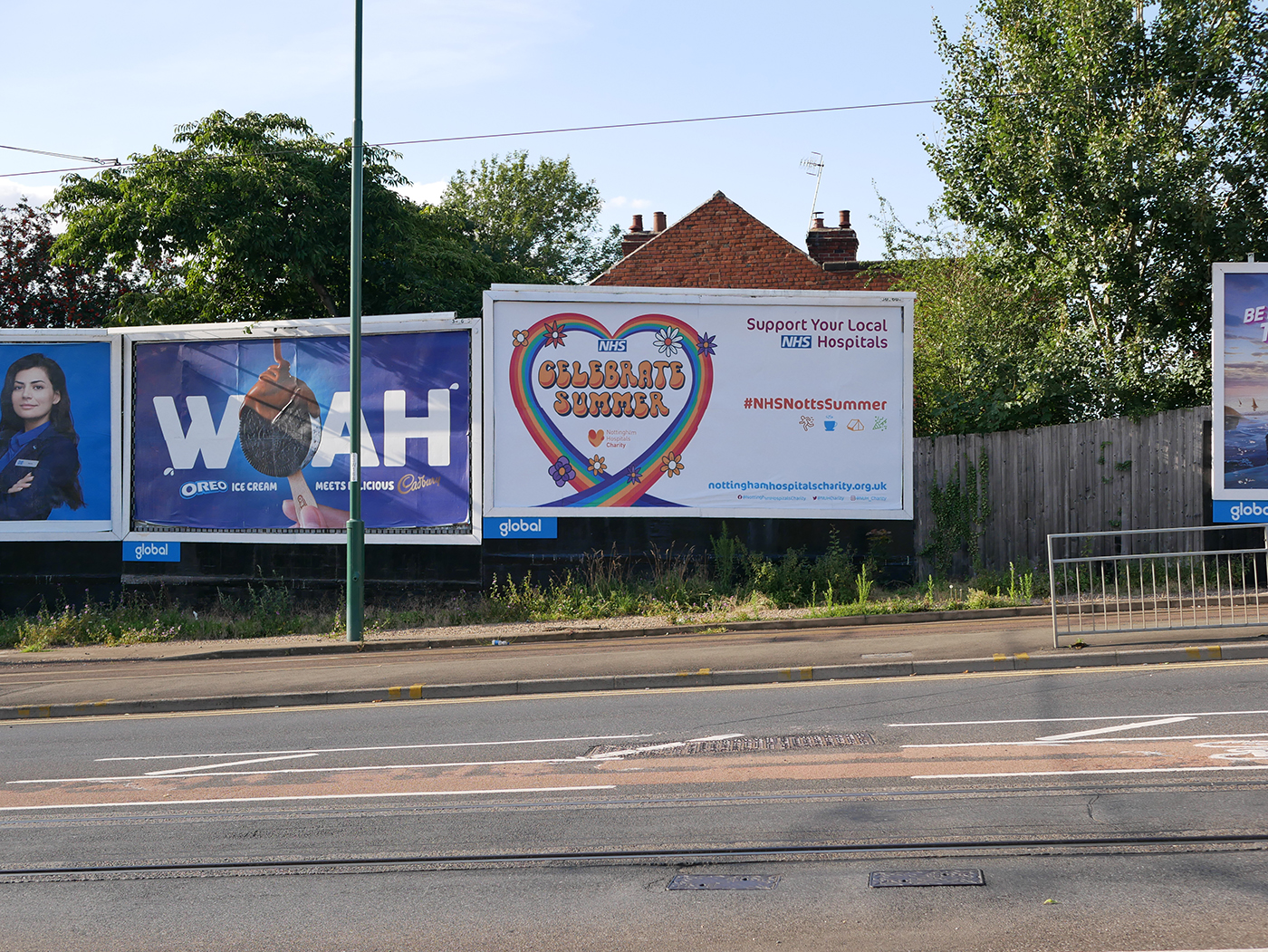 •
Return on Investment
Campaign traction
A great number of people viewed the message giving traction to the campaign and as the campaign goes from strength to strength we are receiving very positive feedback.