Nottingham Hospital Charity – Thank you
When Born Agency were approached by a local charity close to our hearts, we were honoured to work alongside them to create something magical.
The Nottingham Hospital Charity enhances patient care at Nottingham University Hospitals NHS Trust's Queen's Medical Centre & City Hospital. Donations help provide added extras such as improved facilities, equipment, research & staff development.
We were approached for various campaigns and advertisements around the city to promote their charity and provoke additional donations.
•
Concept
Support your local
We were tasked with creating various online and offline publications that thanked the local community for supporting the NHS. These were in the form of tweets and posts across a multitude of social platforms as well as billboards situated across the city.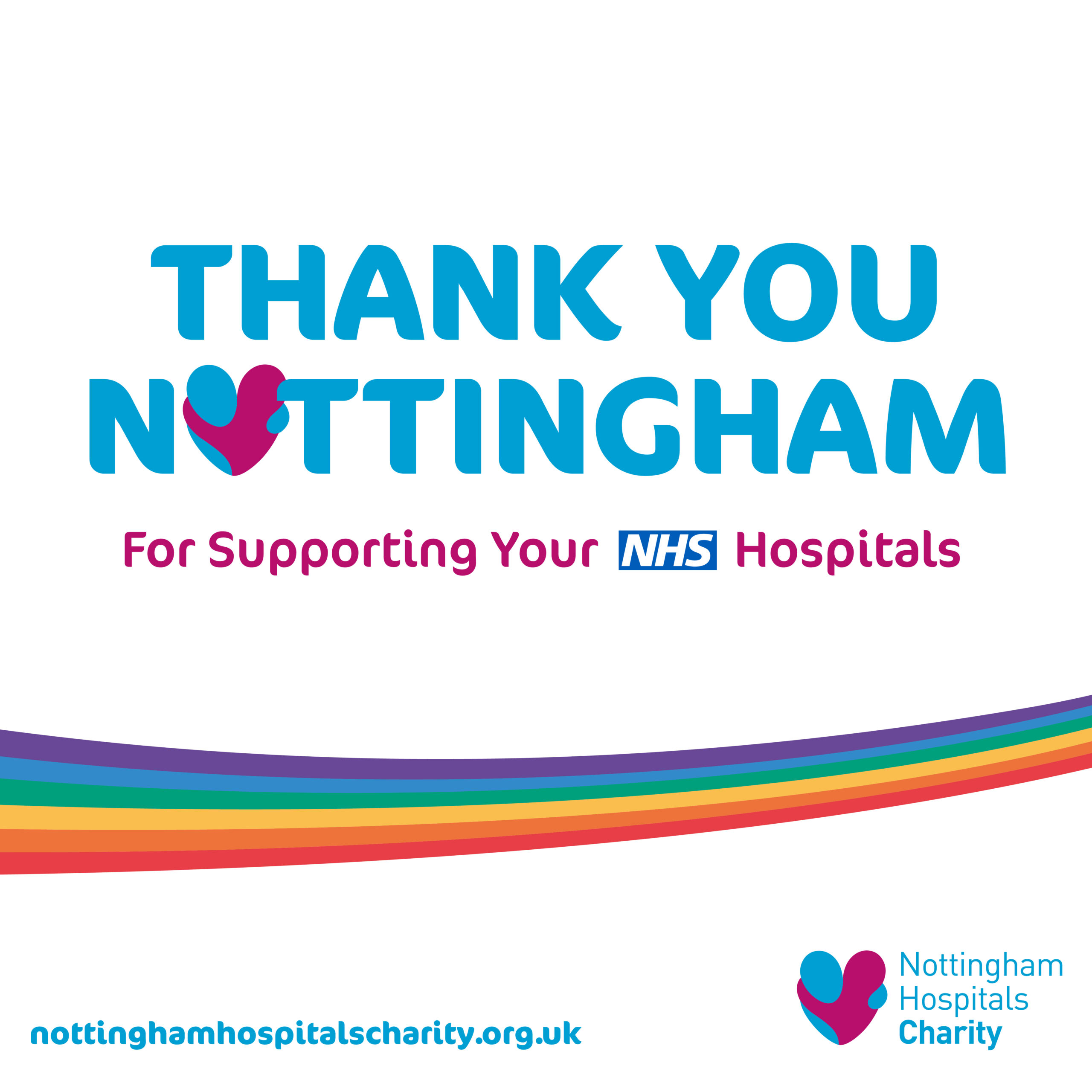 •
Large Format
A BIG thank you
With the campaign being localised to Nottingham, we created a large format billboard design that was situated throughout the city. The design consisted of a spectrum of rainbow colours. These helped connect and continue the theme that had been so prominent in the Covid-19 lockdown, and also the fact that the colours found in a rainbow touch some area of everyone's life, just like the charity and the local hospitals.
The text also featured the logo emblem within the 'O'. This portrayed the fact that the charity was an integral part of Nottingham and also helped promote the brand throughout the city.