King Edward VI Academy
Born Agency were approached by a prestigious Academy based in Spilsby to create an overall brand style with supporting collateral.
King Edward VI offers every child the opportunity to fulfil their academic, creative and sporting potential to ensure each and every child achieves success.
When asked how to market and improve their outbound materials, we developed a strategy that was well planned and backed up with a full suite of materials all created from a blank canvas.
Let's see what we came up with!
•
Concept
Consistency is key
We wanted to create a strong unique style that could run through all marketing material, thus giving consistency throughout all medias.
The entire school campus needed reviewing. This included new internal and external signs, a welcoming reception area, inspirational quotes for large wall graphics and a set of images for corridors and stairwells that showcased pupil successes. We wanted to achieve that, 'WOW, we have arrived' feeling.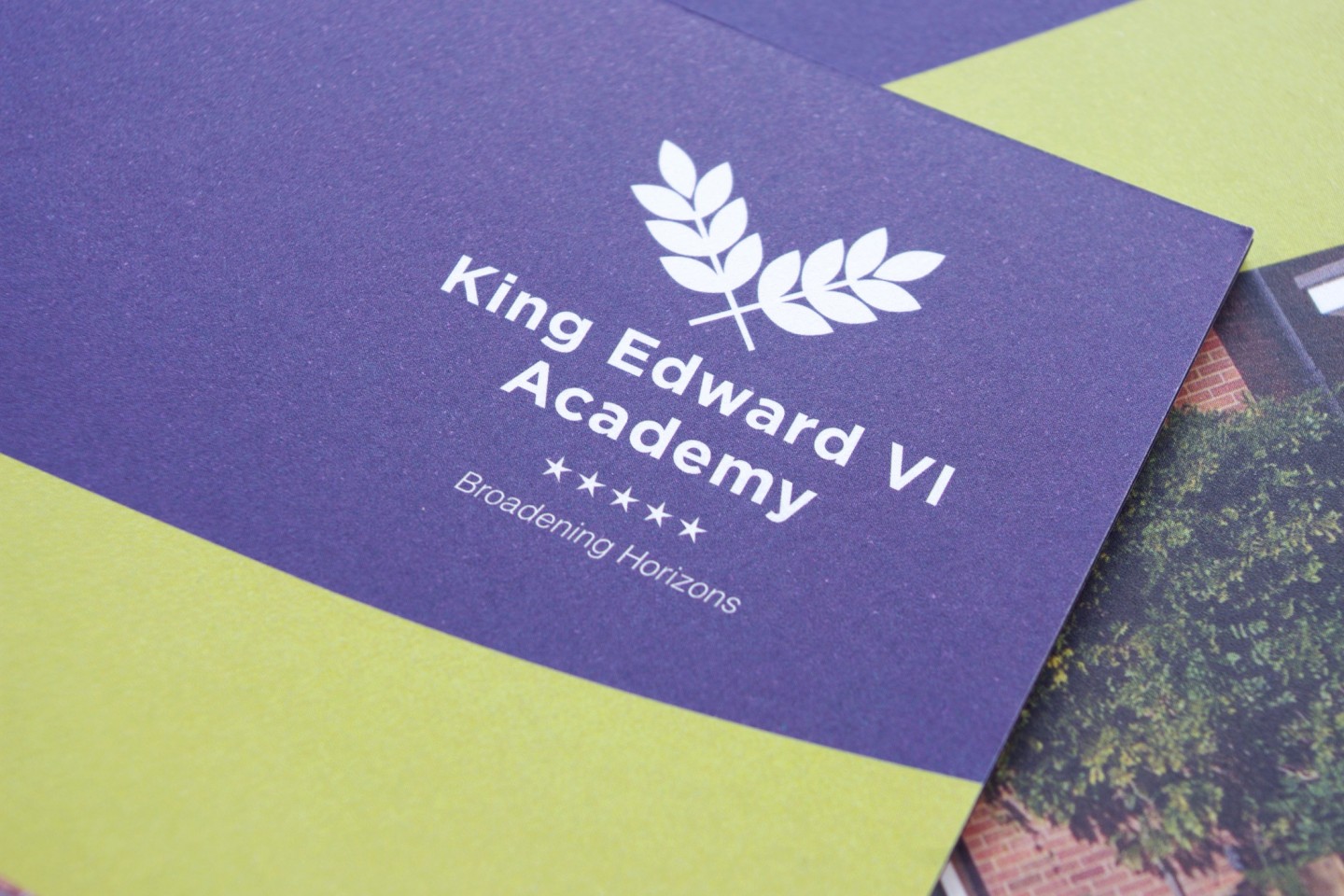 •
Print
Working with the brand
All the academies current printed materials were very dated and did not reflect the schools values. We started by creating a concept for the prospectus and then rolled the new design concept to the parent guides, six form leaflet, folder and all stationary.
Across all printed material, we took a cross section of the prestigious logo and used it to create bespoke image crops throughout the printed material. This not only helped promote the brand, but also created a key brand element that the academy was lacking.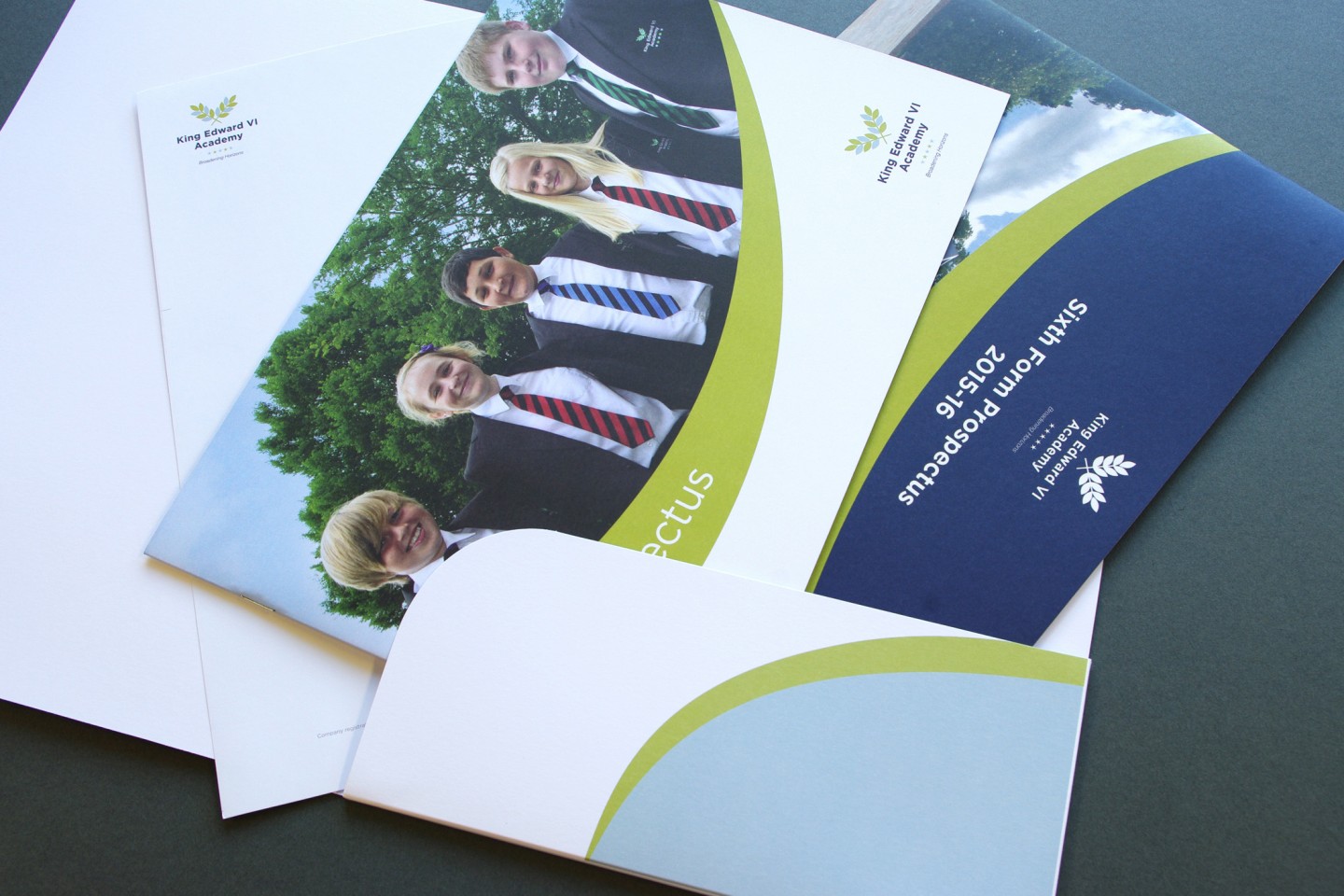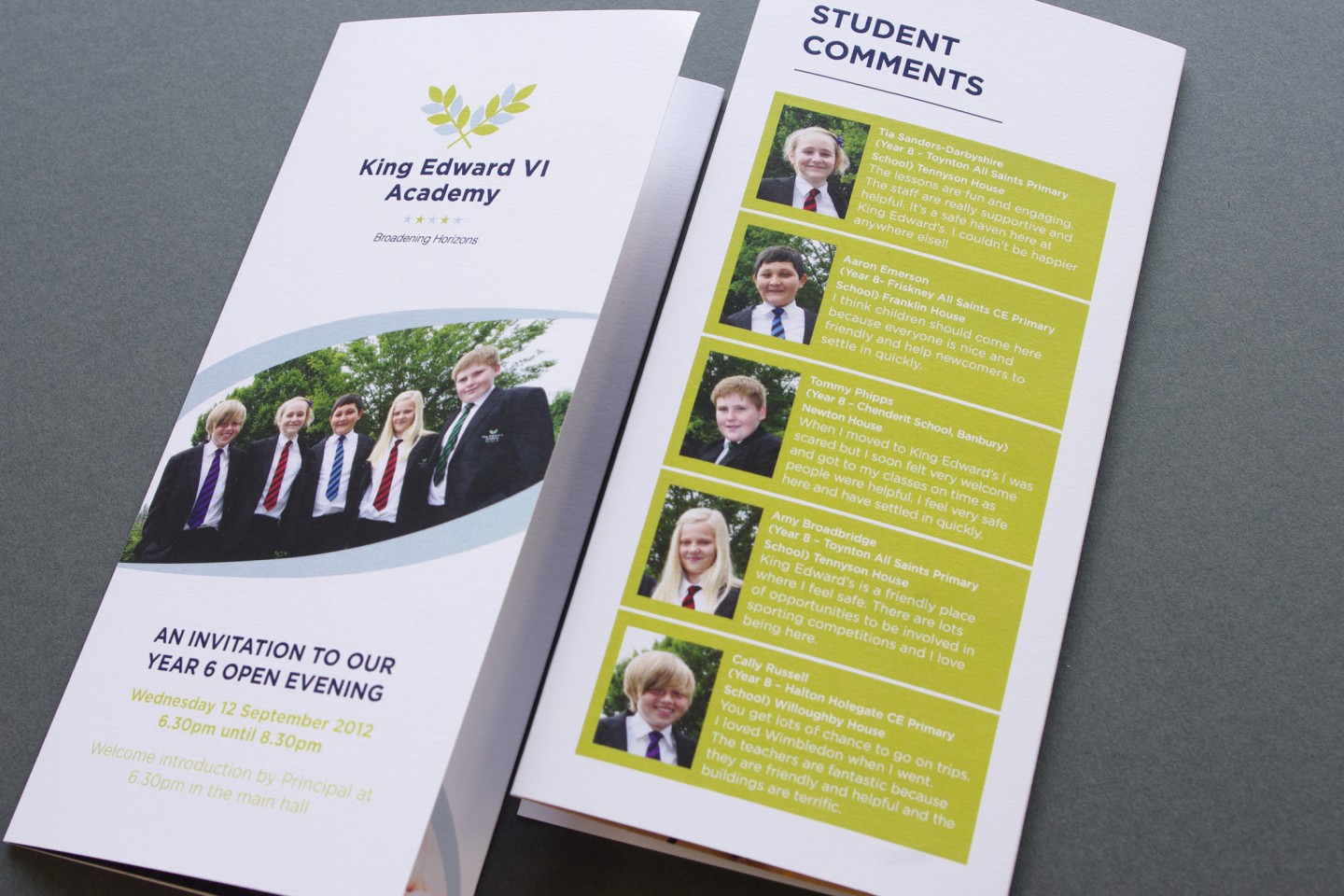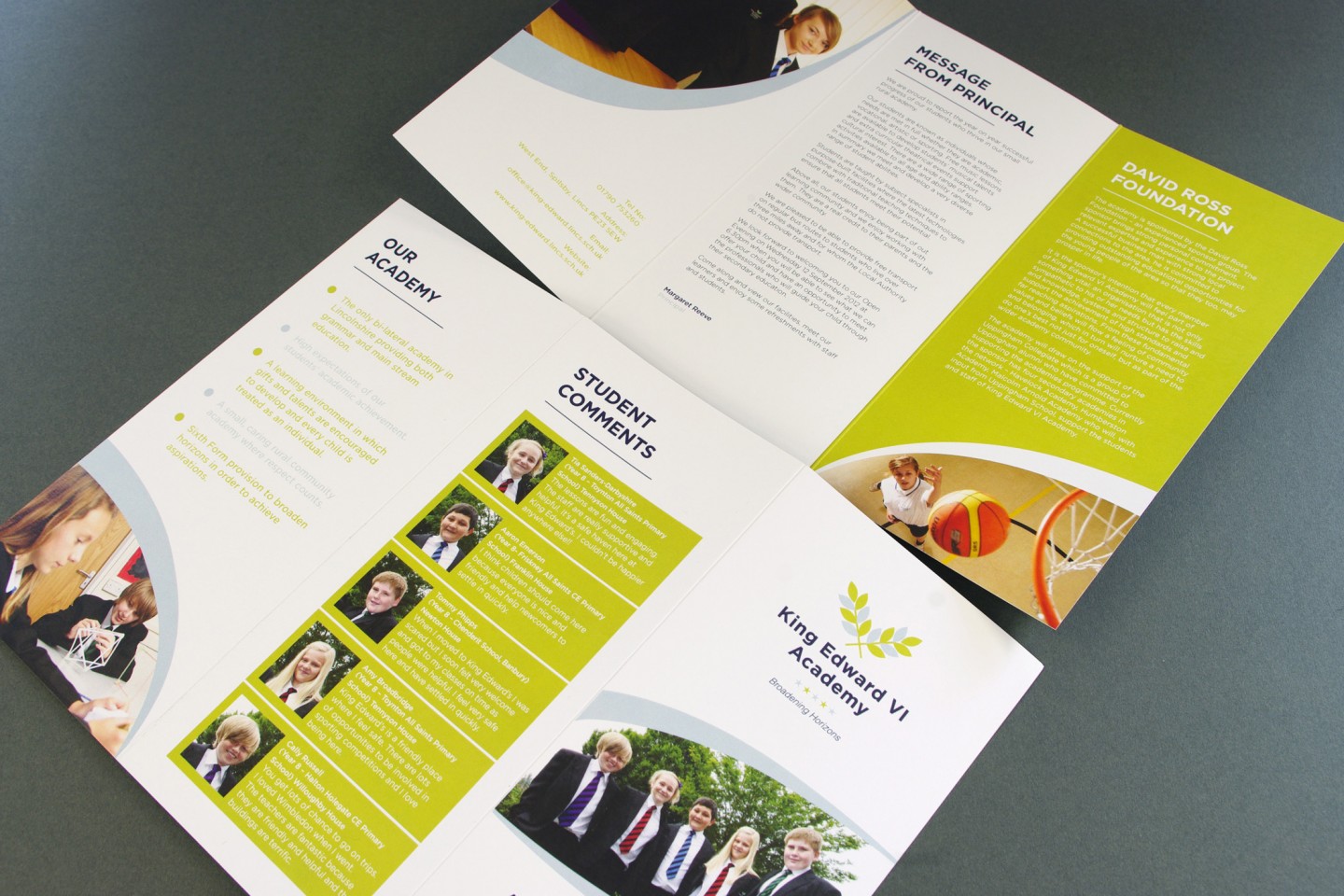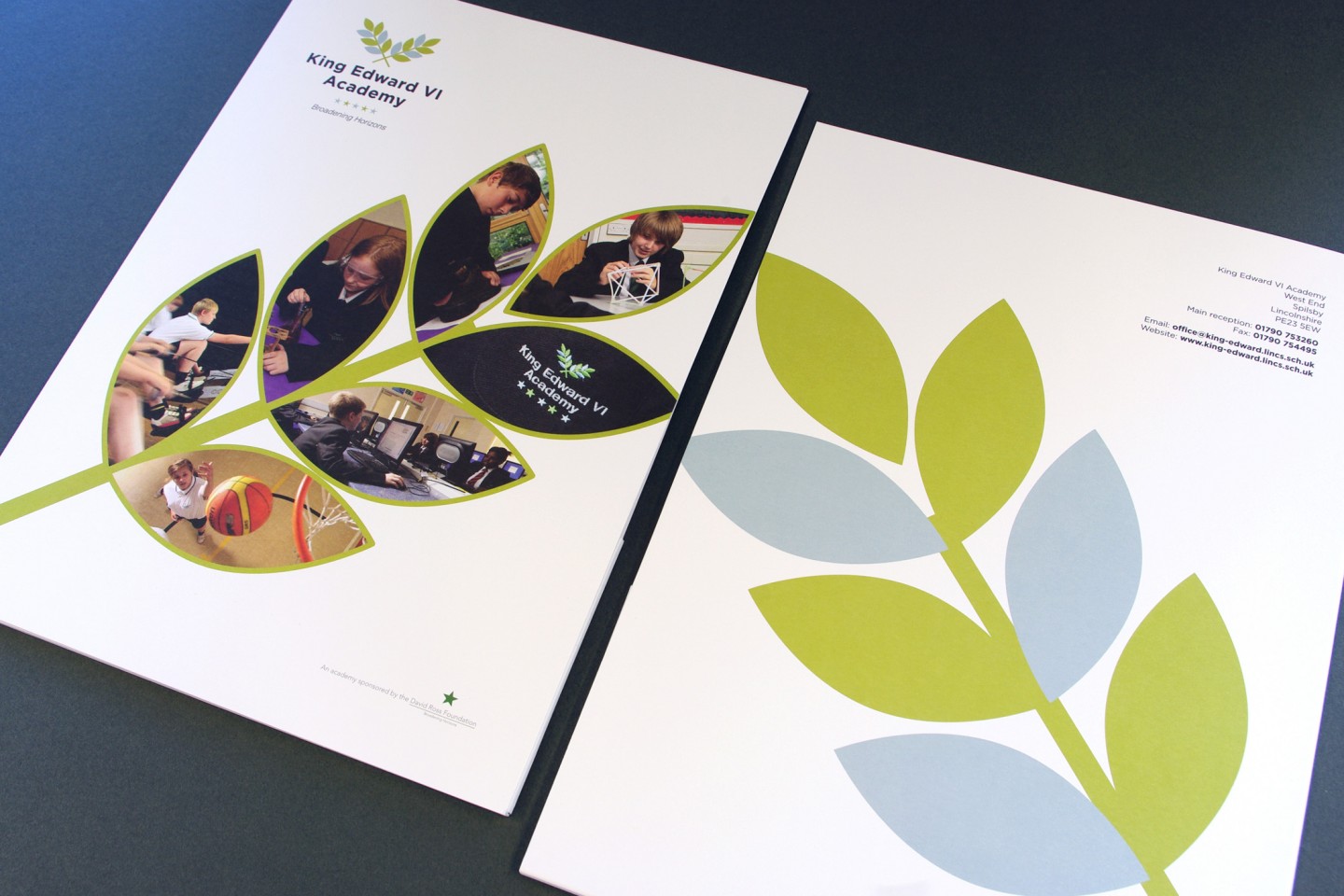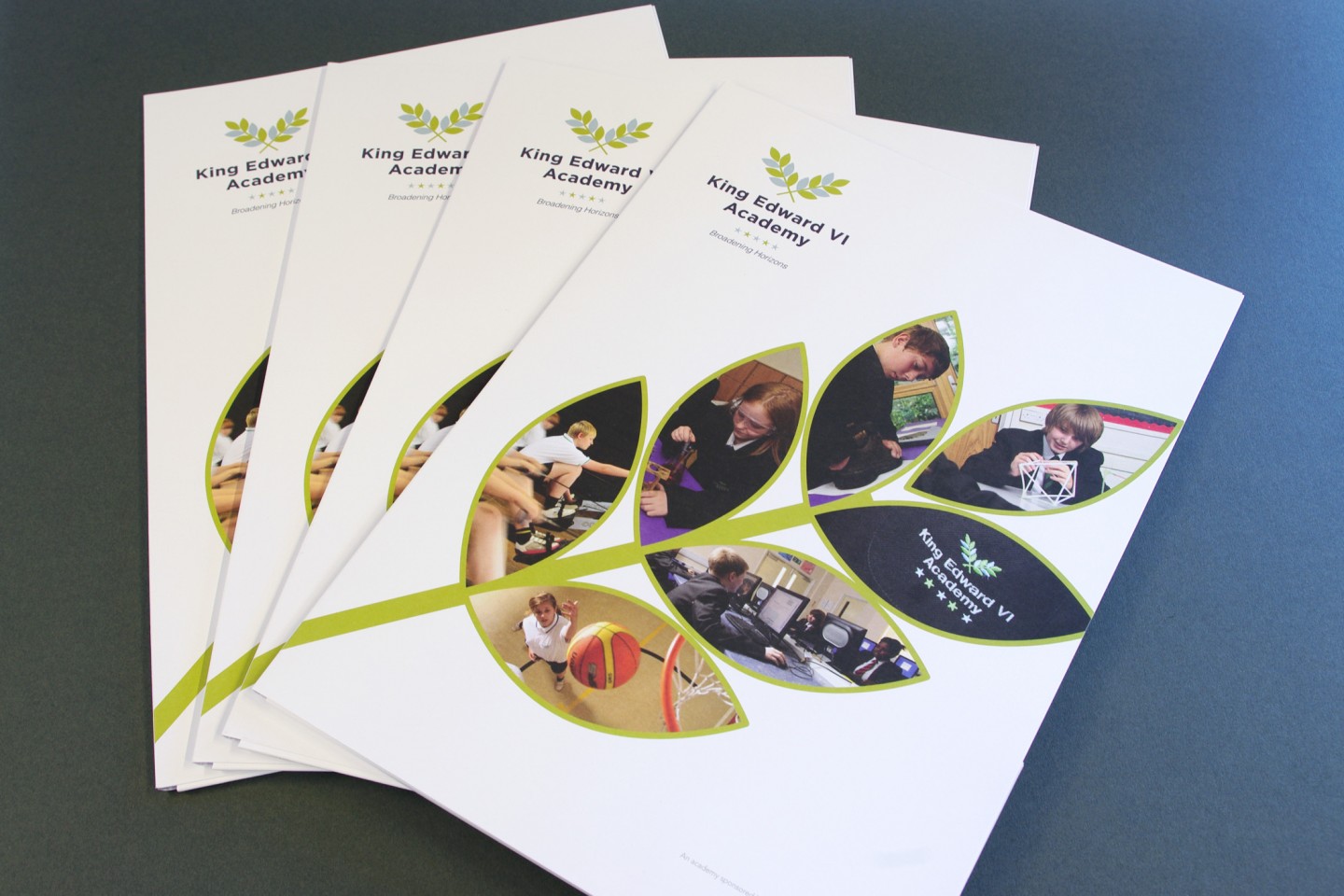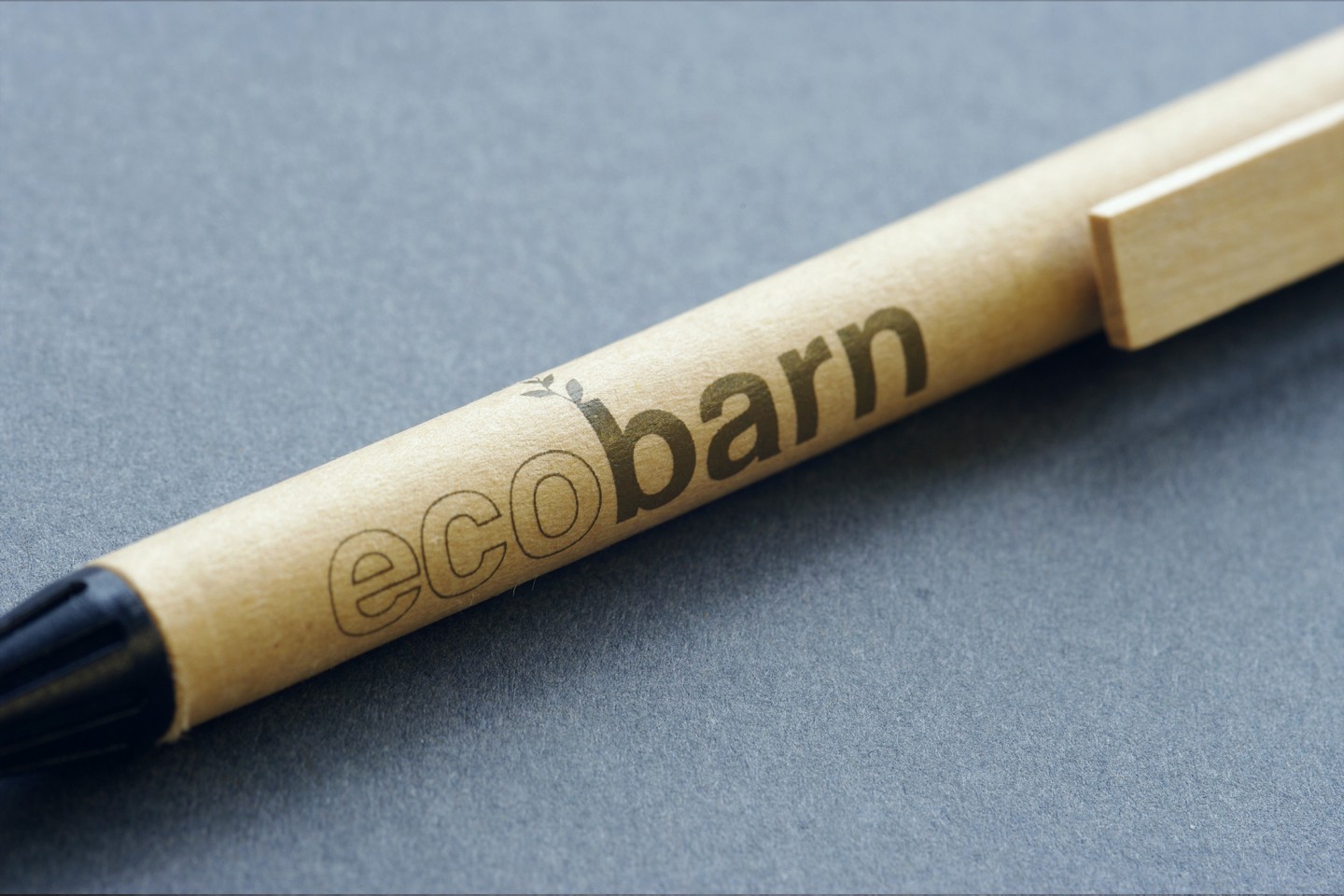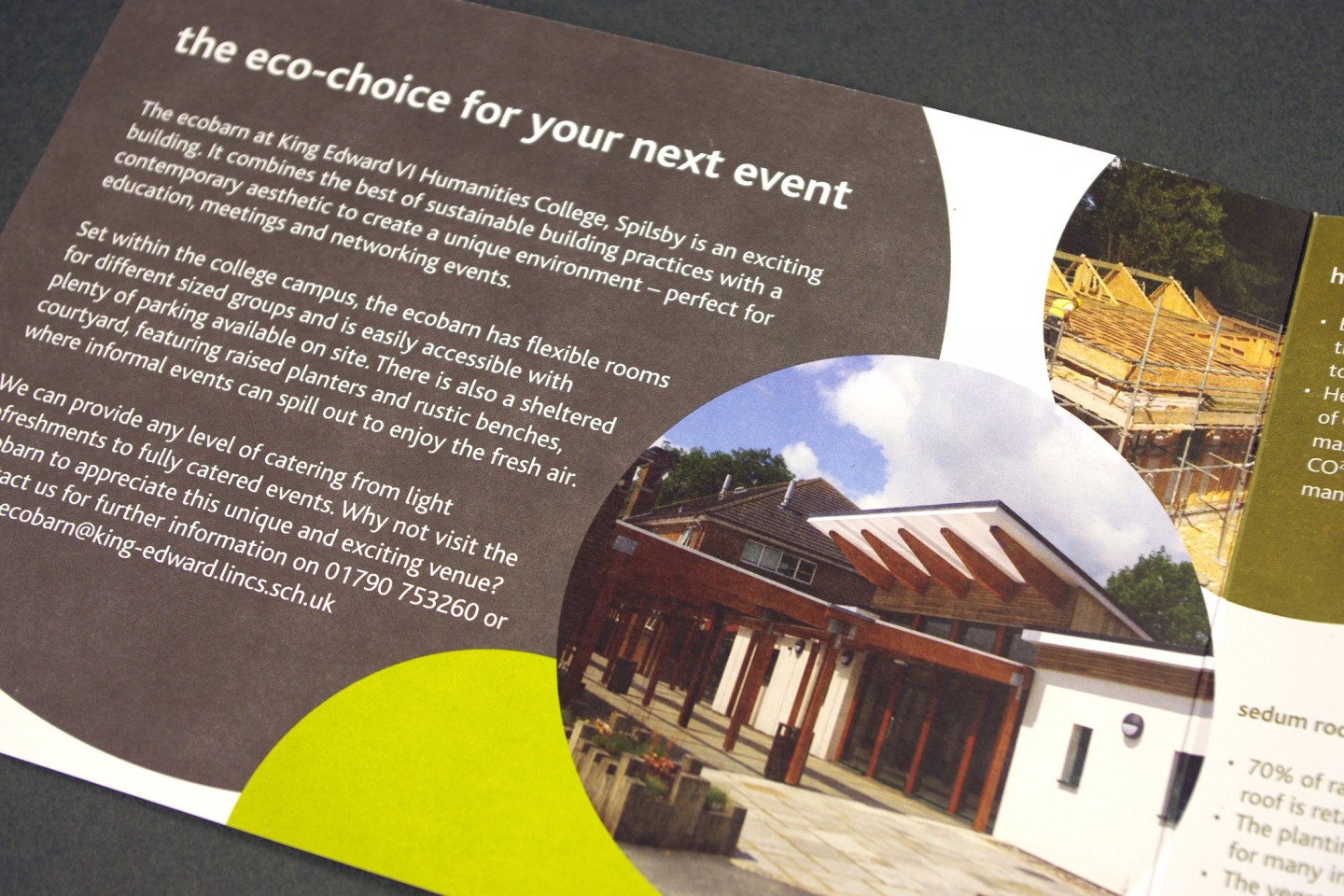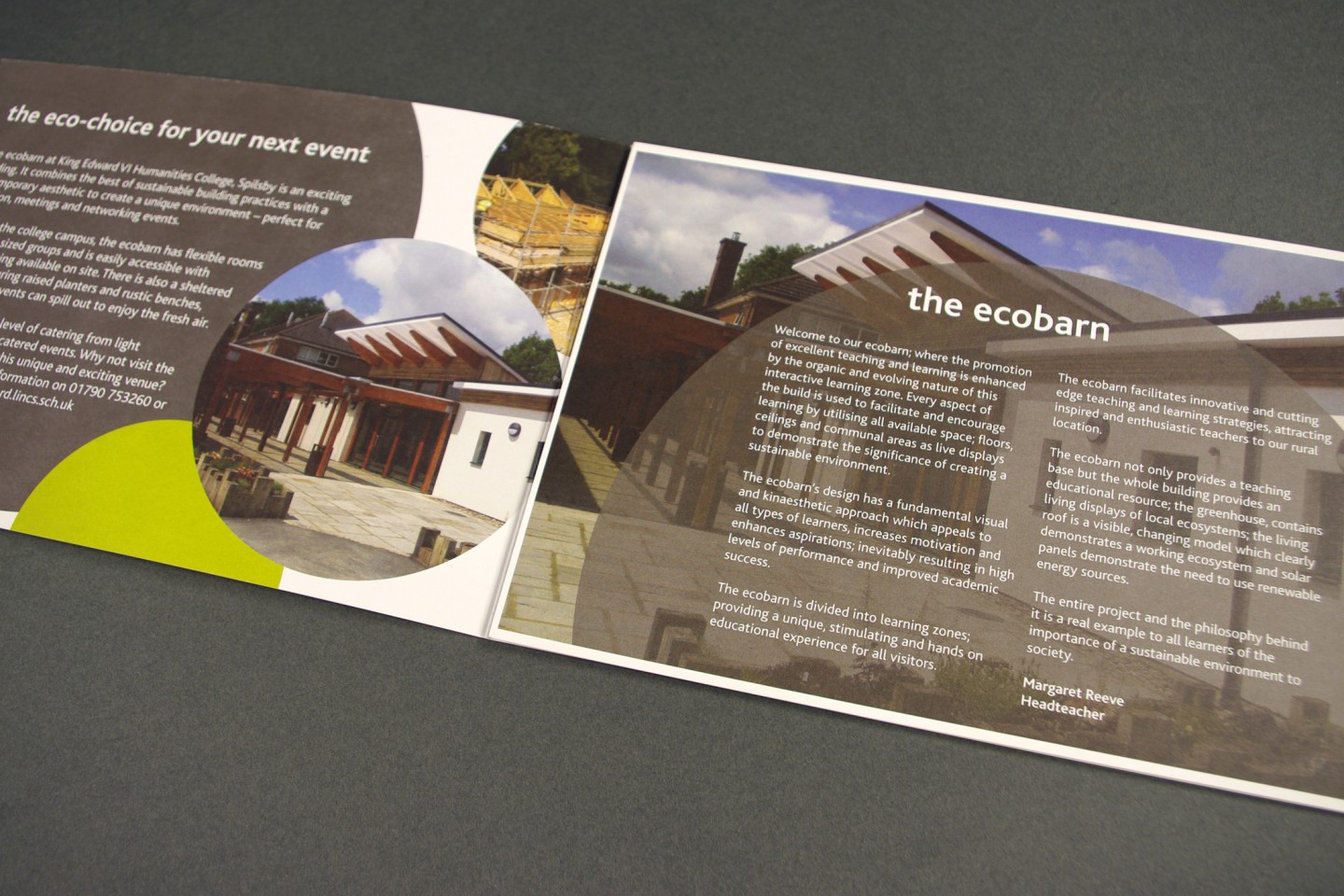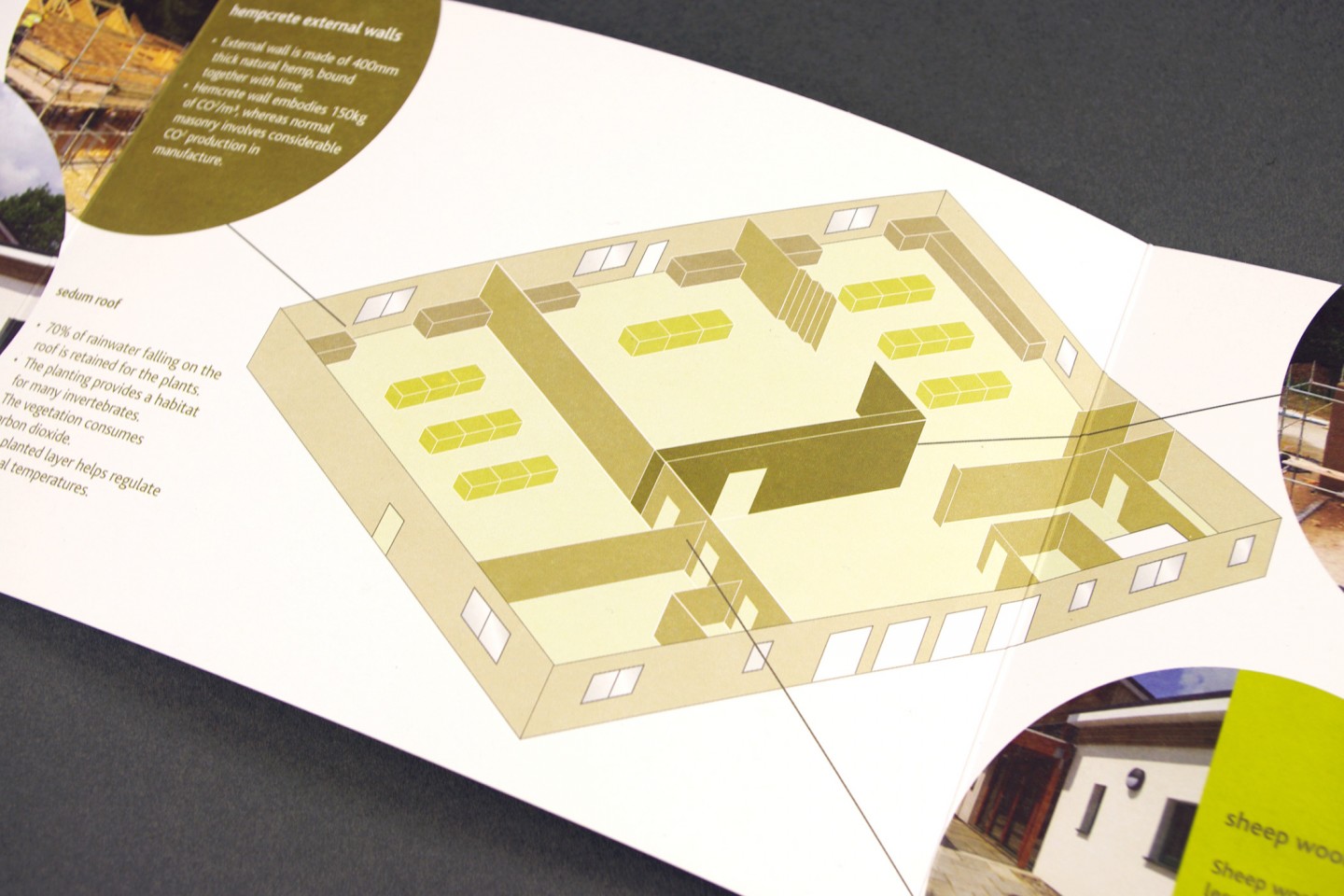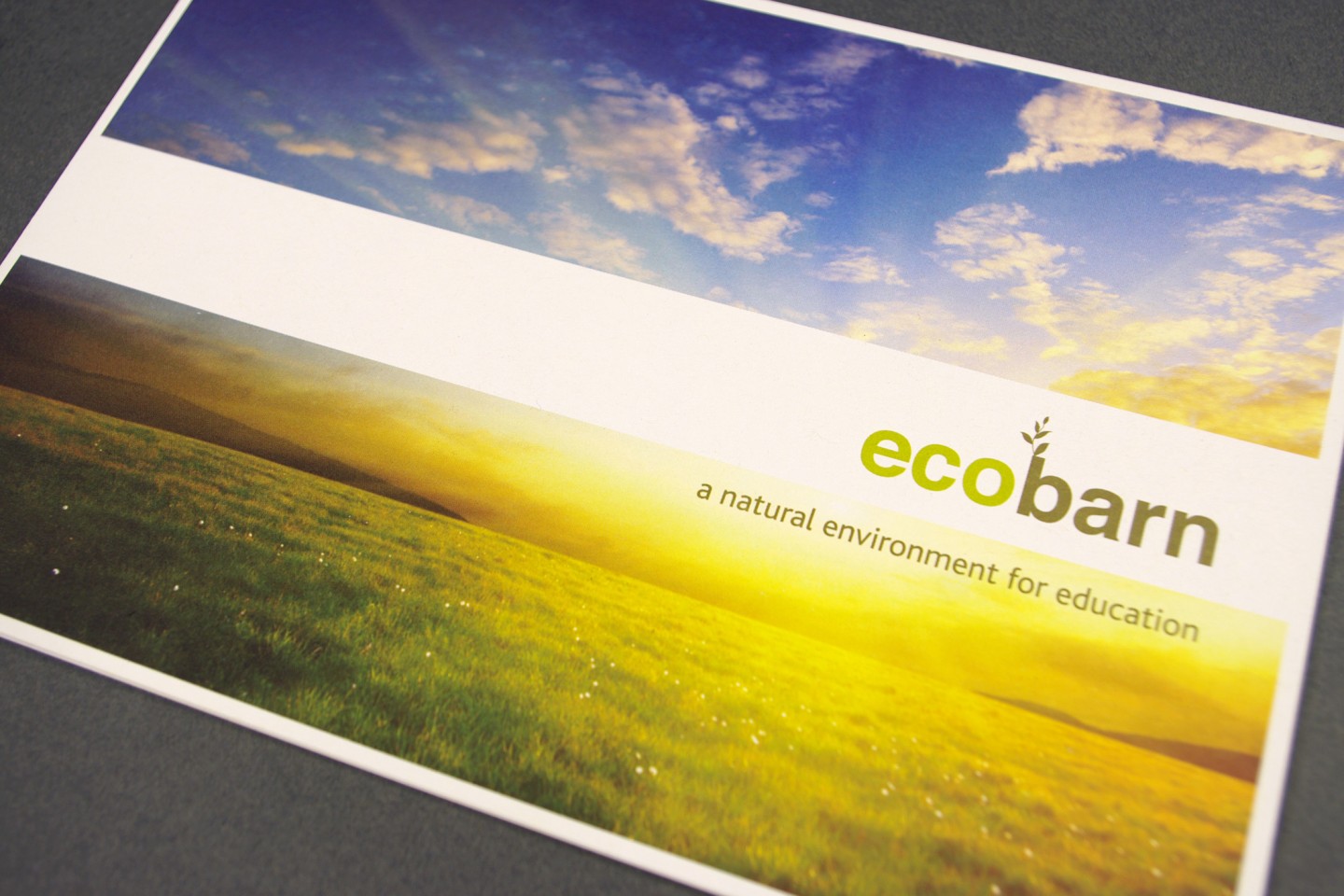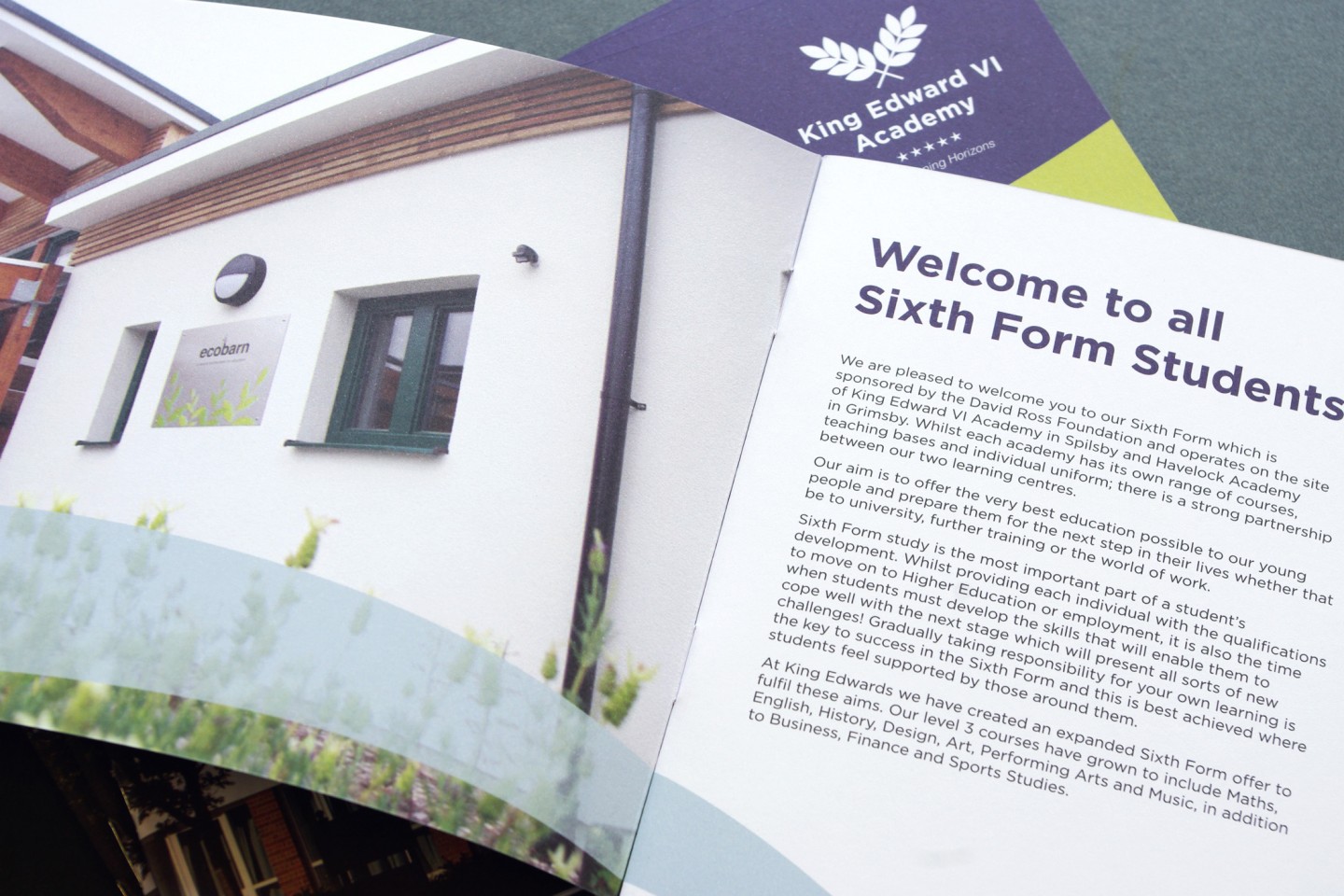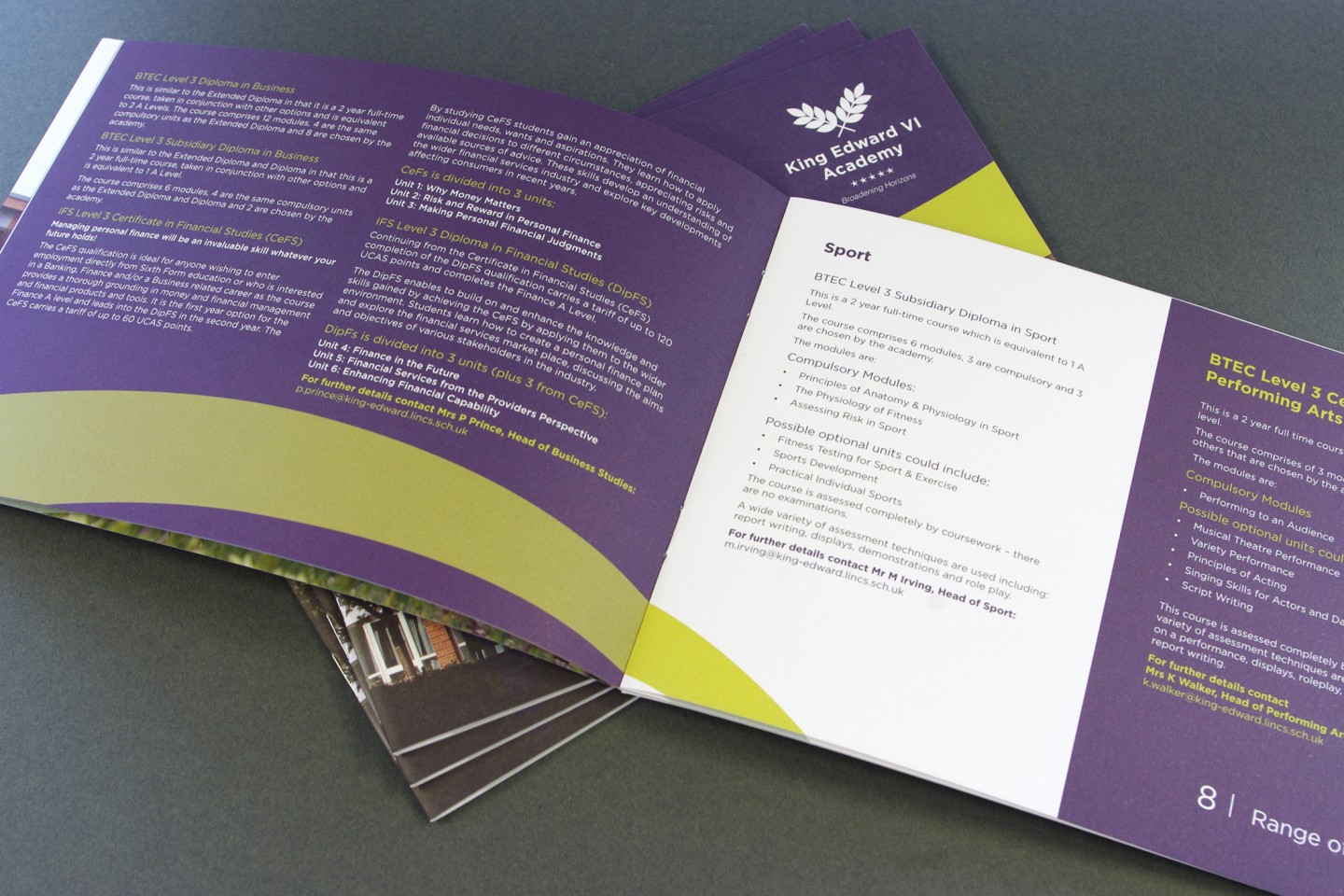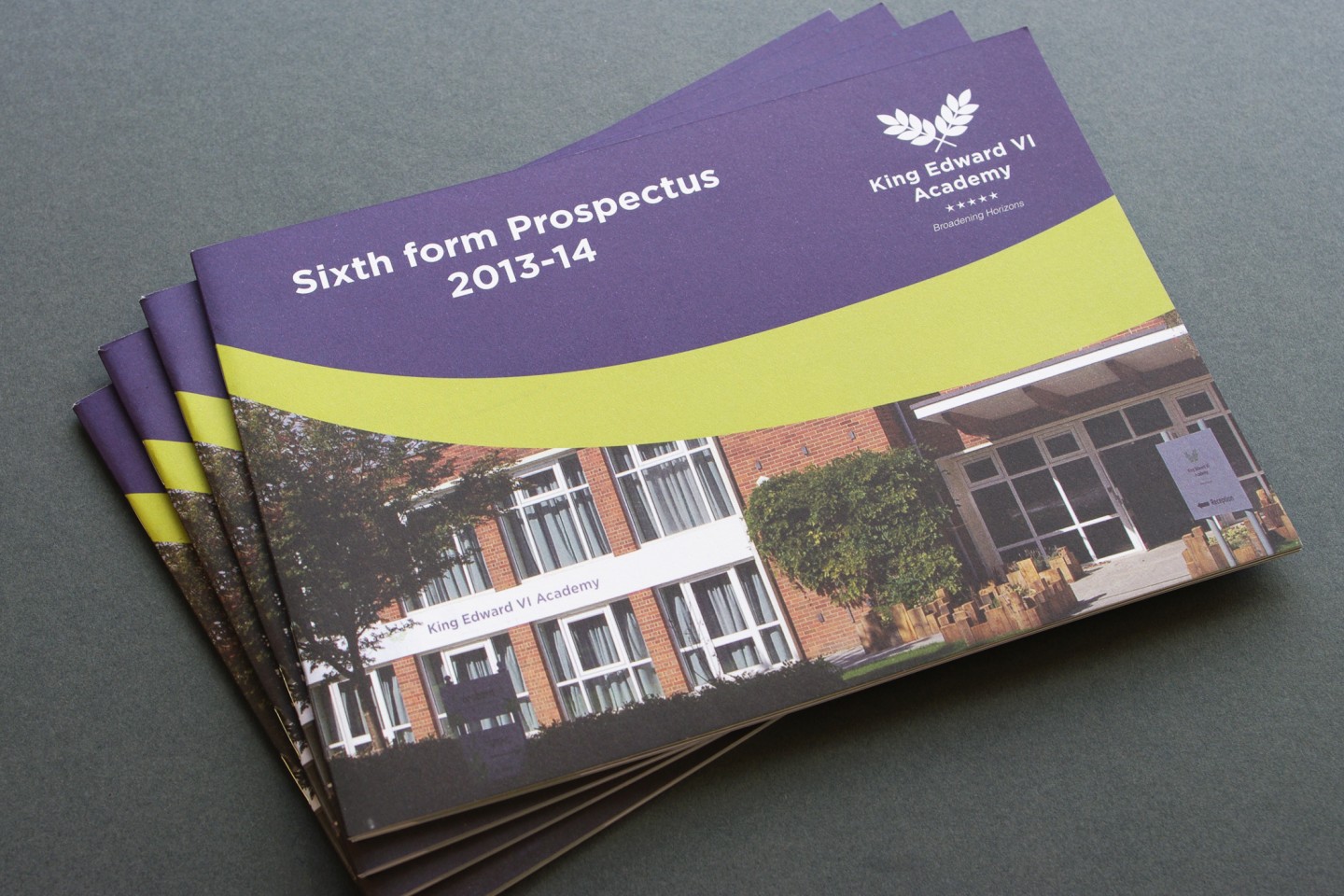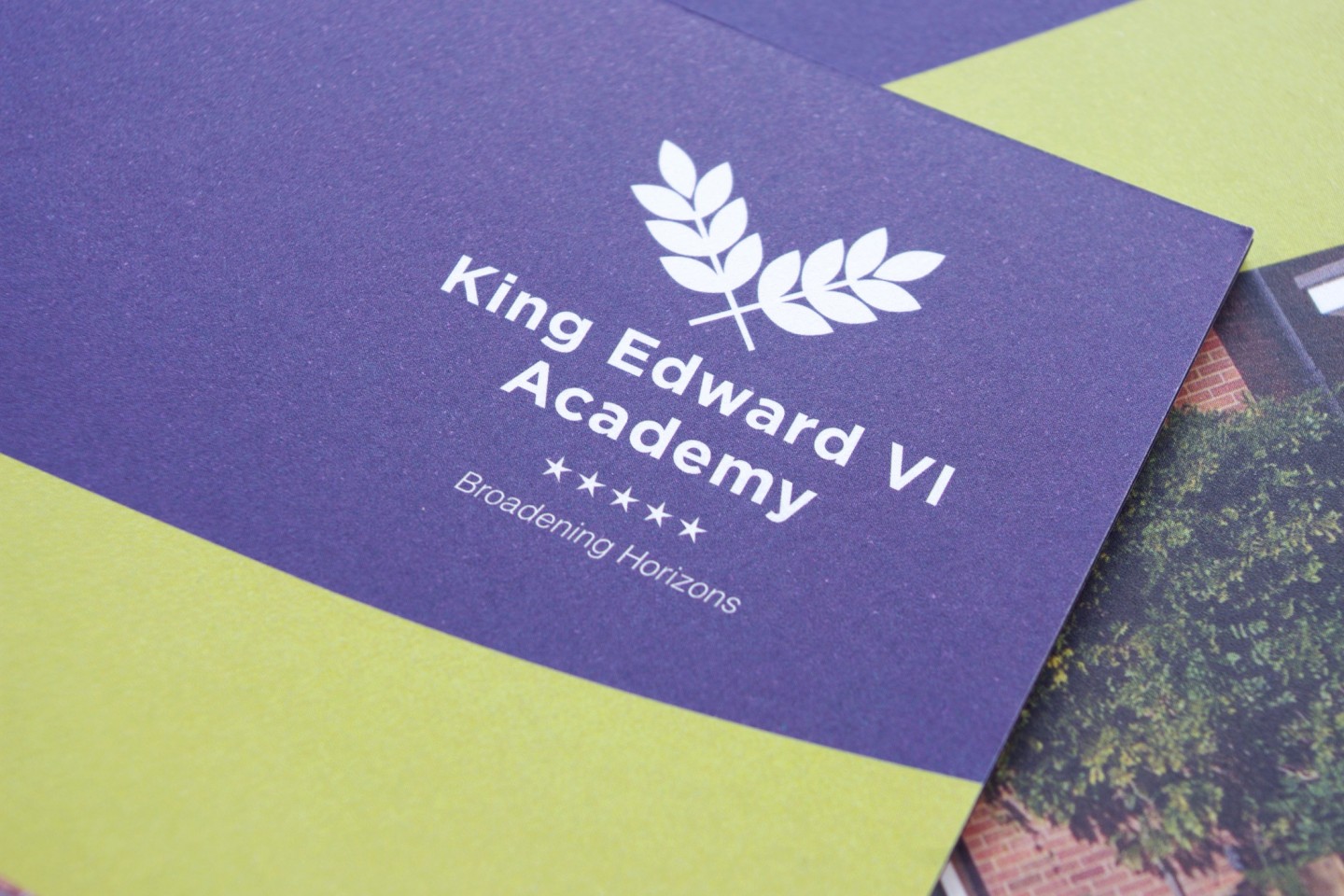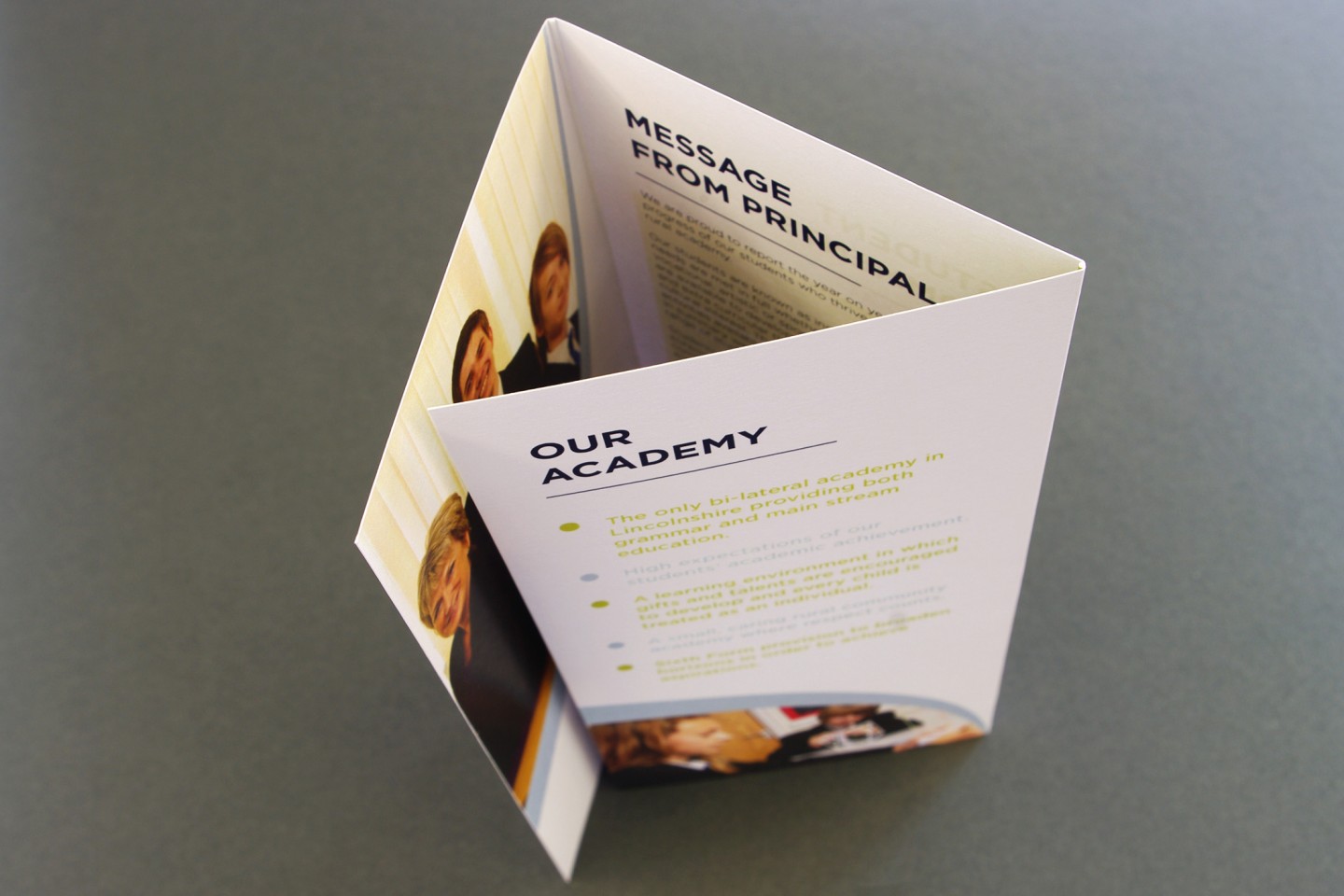 •
Large Format
Integrating the brand
We also extended the brand throughout the academy via large format display materials for when they attended local events to publicise the new look and feel of the academy.
The David Ross Foundation personally thanked us and commissioned us to then start work on some of their other academies.