Keolis Employee App – EmMA
Born Agency were approached by Keolis & Nottingham Express Transit to create a brand new employee app, as their current one, was slow, and outdated.
Nottingham Express Transit is a 32-kilometre-long tram system in Nottingham, England, allowing residents and visitors to get from A to B as quickly, smoothly and safely as possible.
The task was to entice staff to re-engage with the new, improved app – increasing internal communication and productivity.
•
Concept
Out with the old
In our initial meeting, we listened to the clients concerns with the current app. It was dated, and didn't function correctly. For this reason alone, the employees had dis-engaged with the app deeming it 'un-useable'.
We proposed a fresh new look, with user experience at the forefront of our designs. The concepts adhered to all the clients brand guidelines, with our design flare shining through.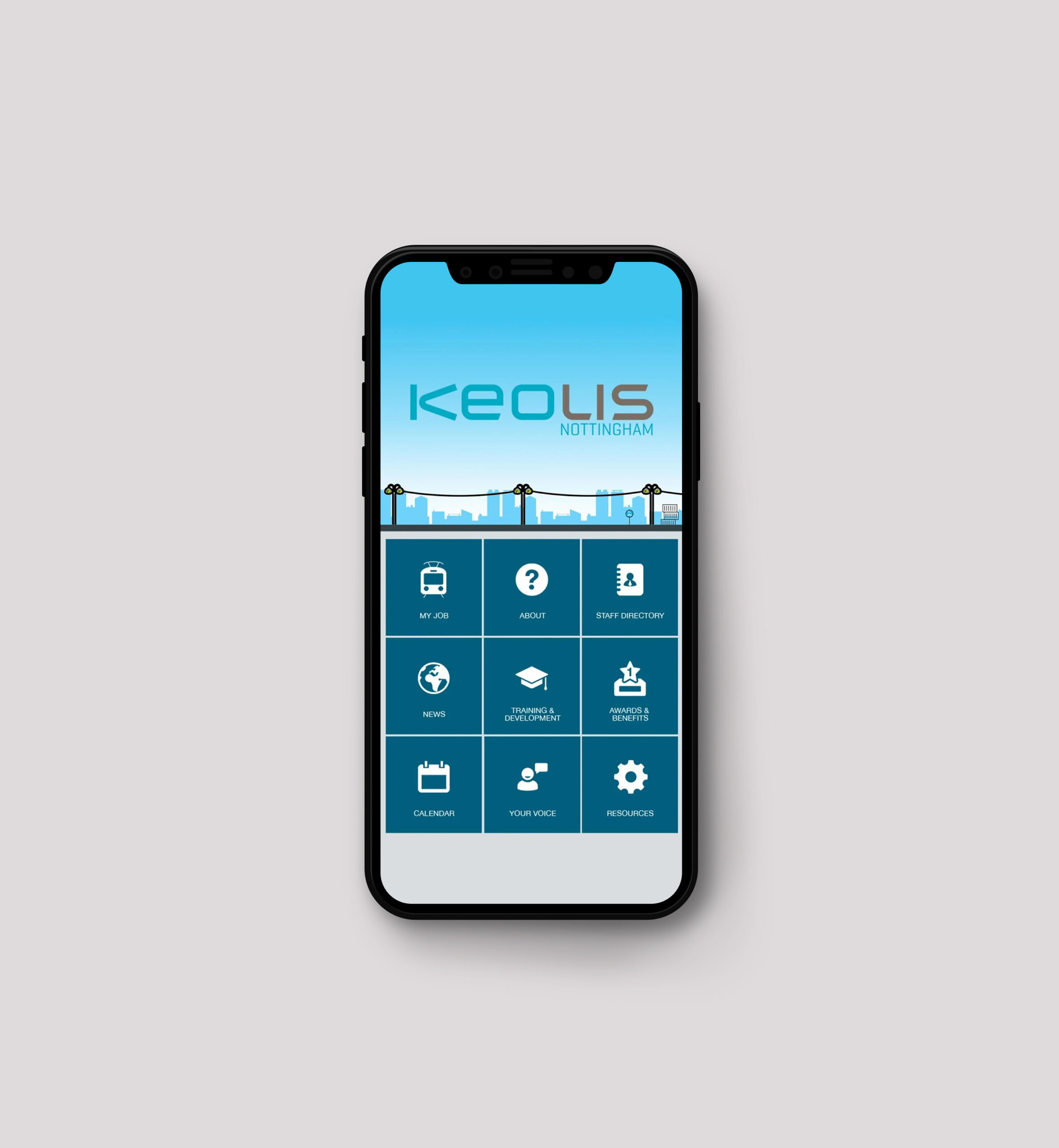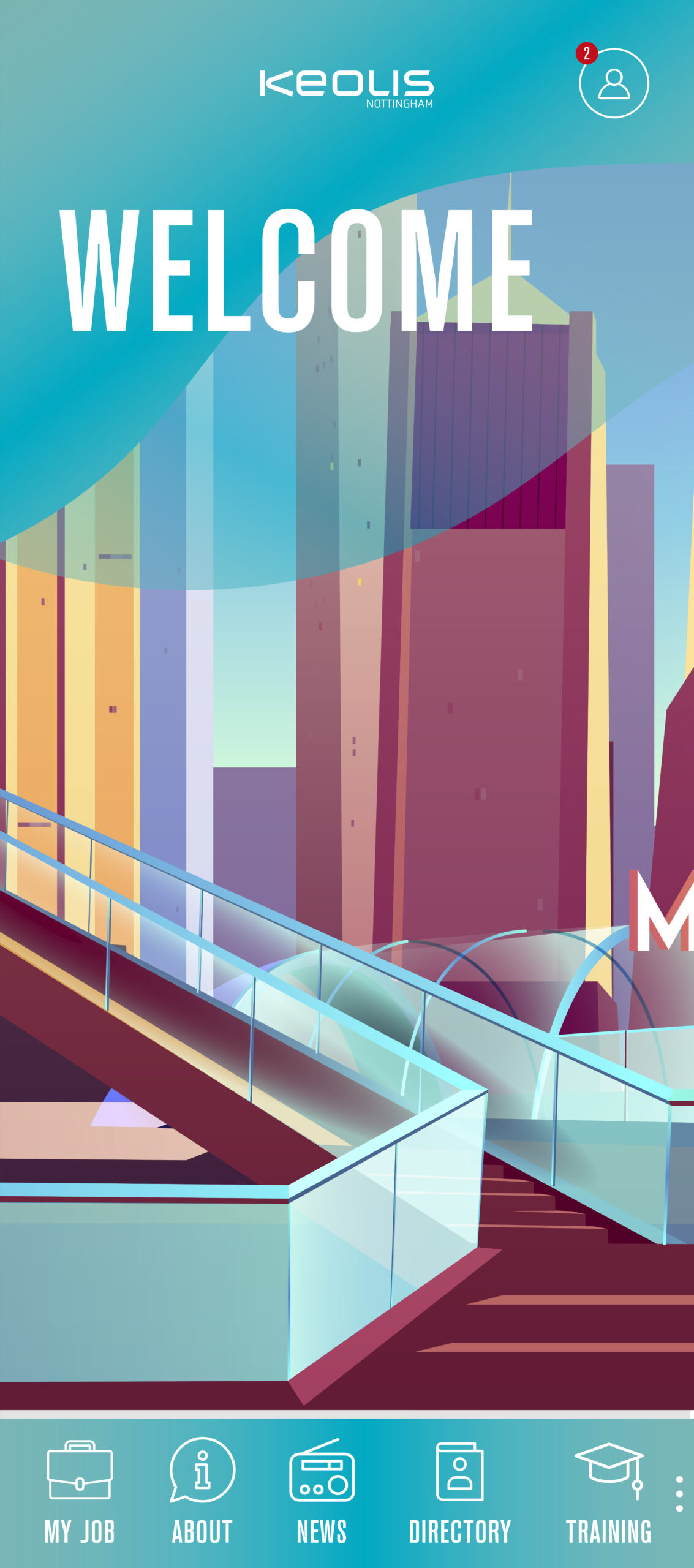 •
Branding
Creating EmMA
As well as just designing a new app, we wanted to enhance the fun and excitement by introducing a face to the app. That's where EmMA comes in.
EmMA (Employee Mobile App) was designed as the 'poster girl' for the apps internal marketing. It generated some playfulness around the relaunch of the app, and got the employees invested again.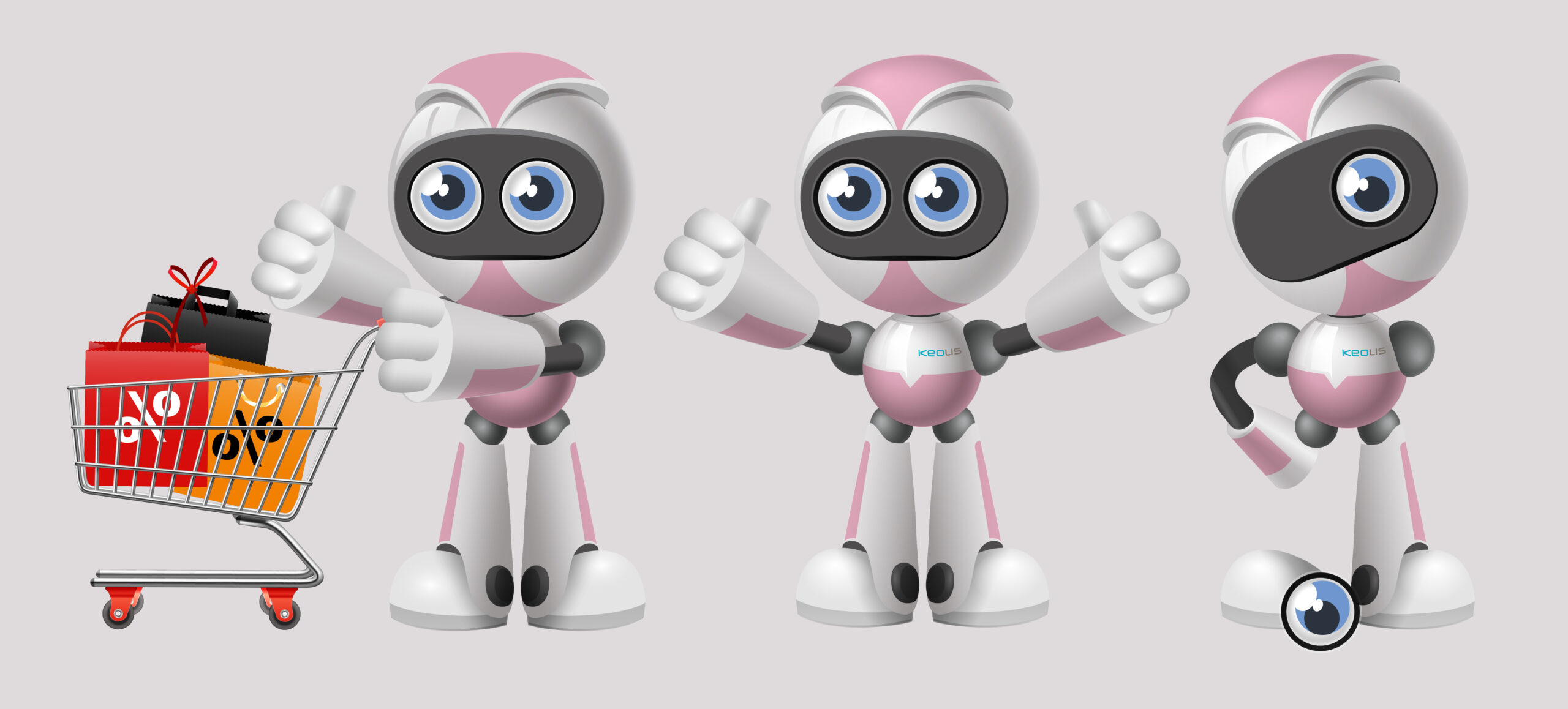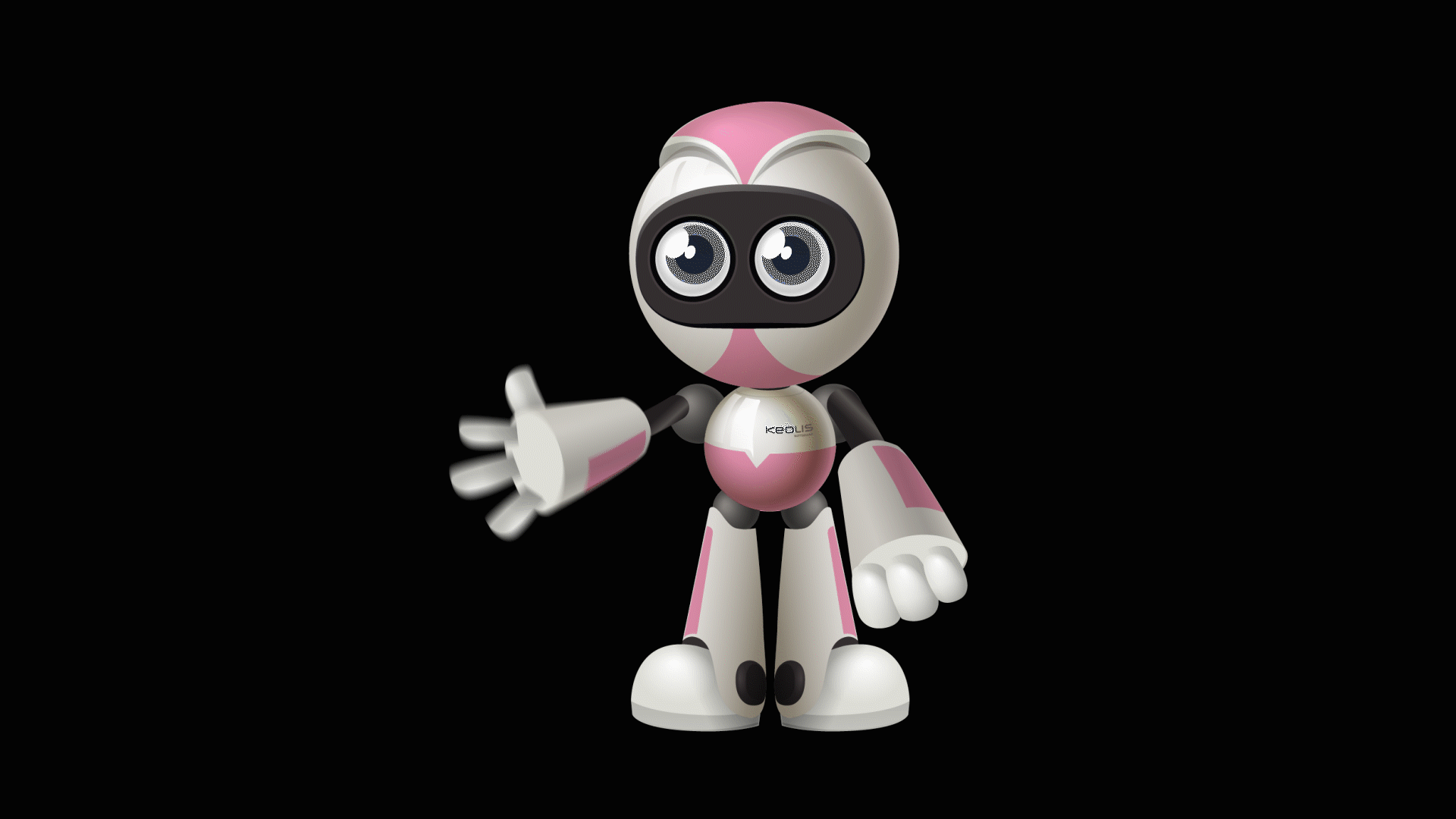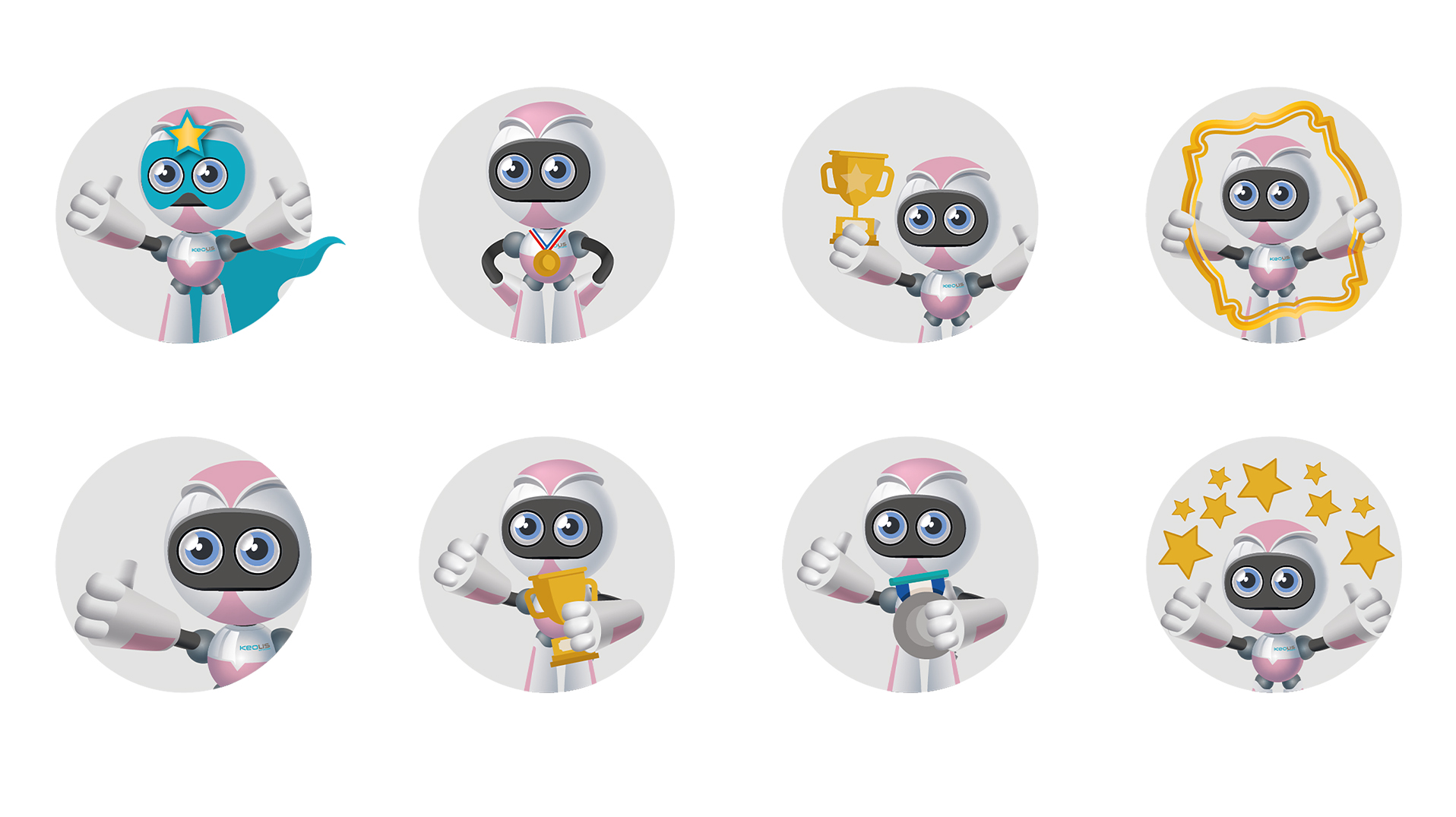 •
Print
Keep the launch on track
To generate an internal buzz throughout the depot, we created various posters promoting the app. EmMA was used as the main focal point in order to gain peoples interest and get people talking.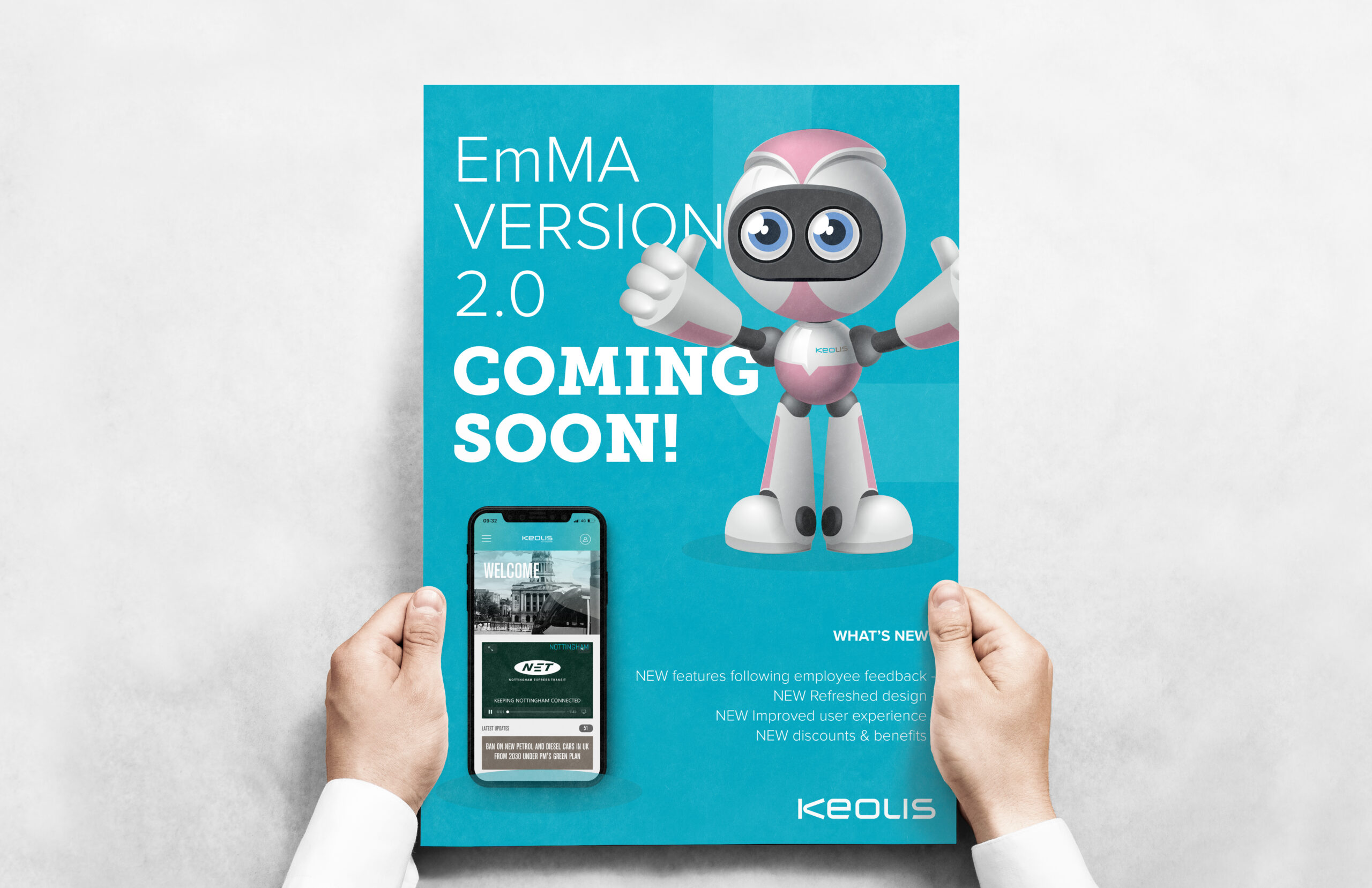 •
Desktop Version
An app you can access in your browser.
In order to cover all basis, the app was designed to be fully responsive – therefore working on all platforms whether the employee is viewing on a desktop or on their mobile.
This worked well for varying job types, as the drivers could view the app on their mobiles (when they're not driving the tram) and office staff could view the app on their desktop computers.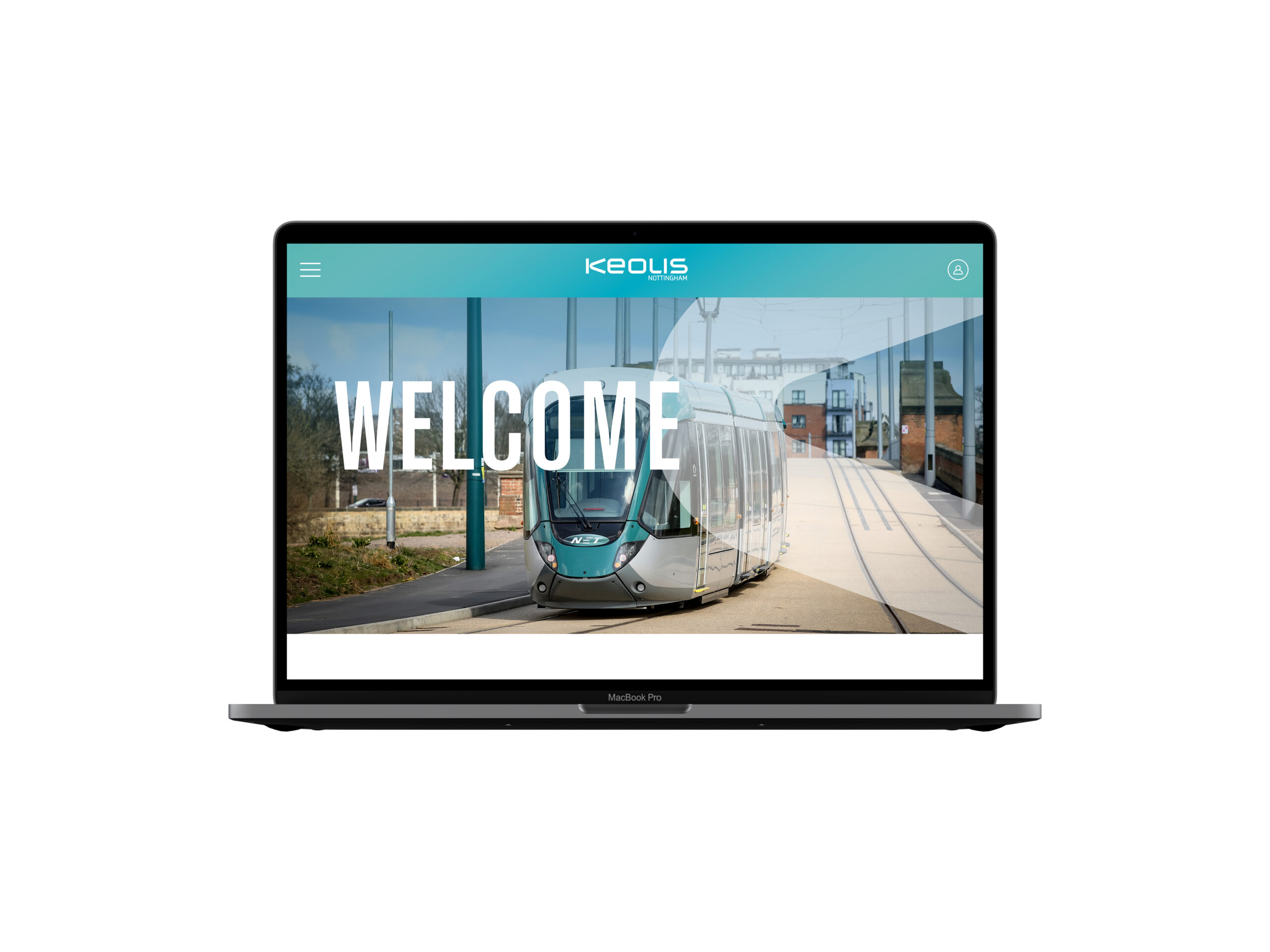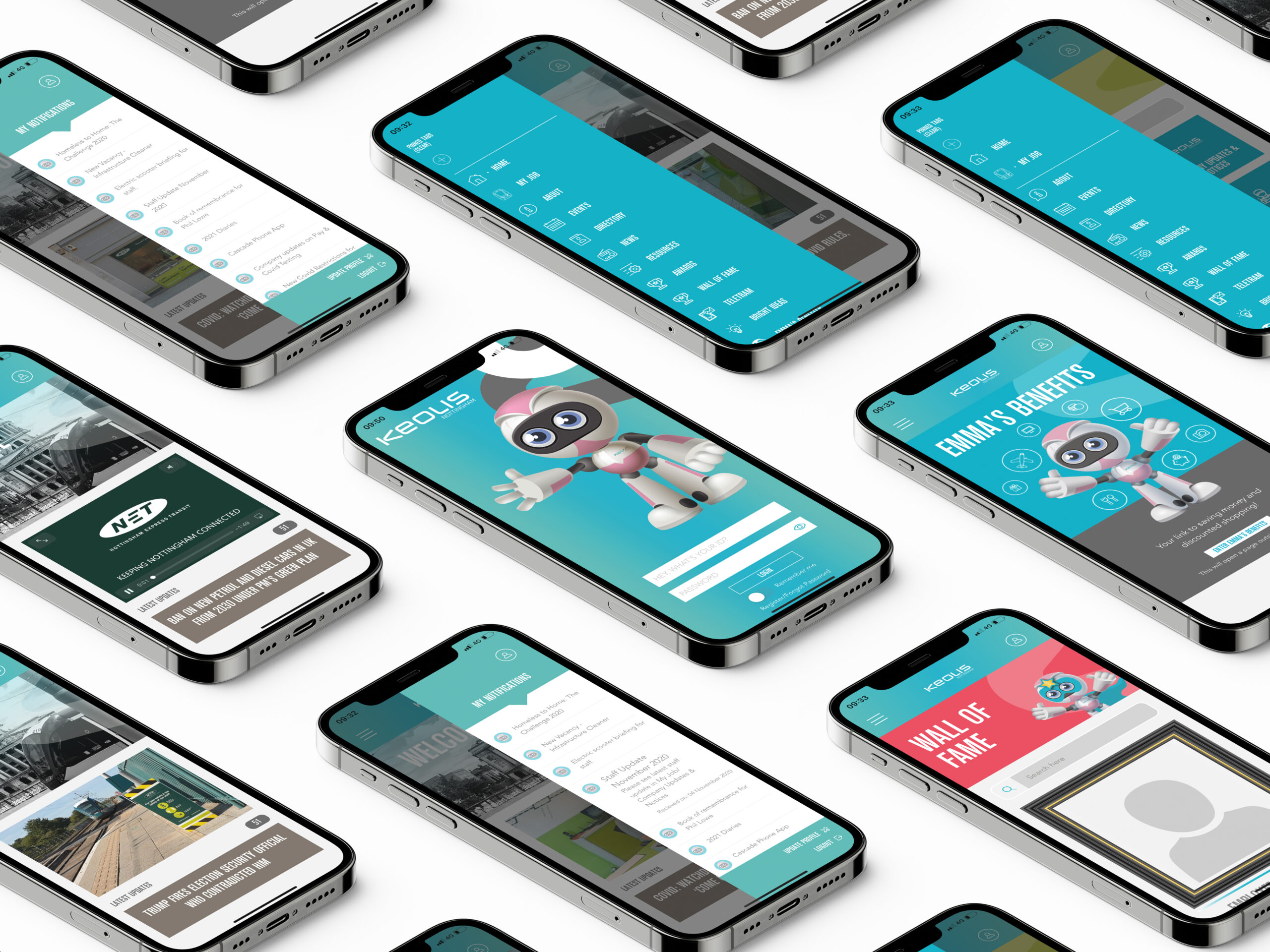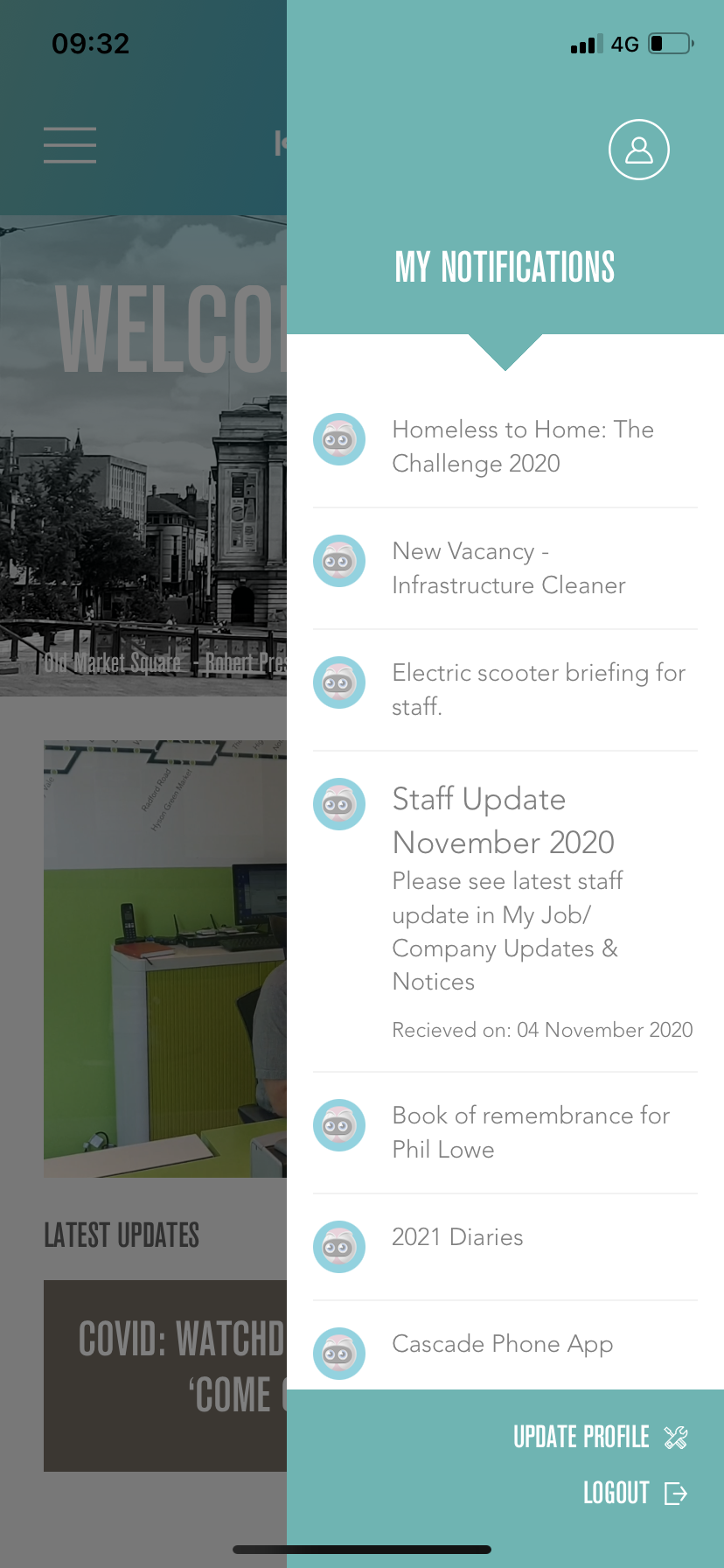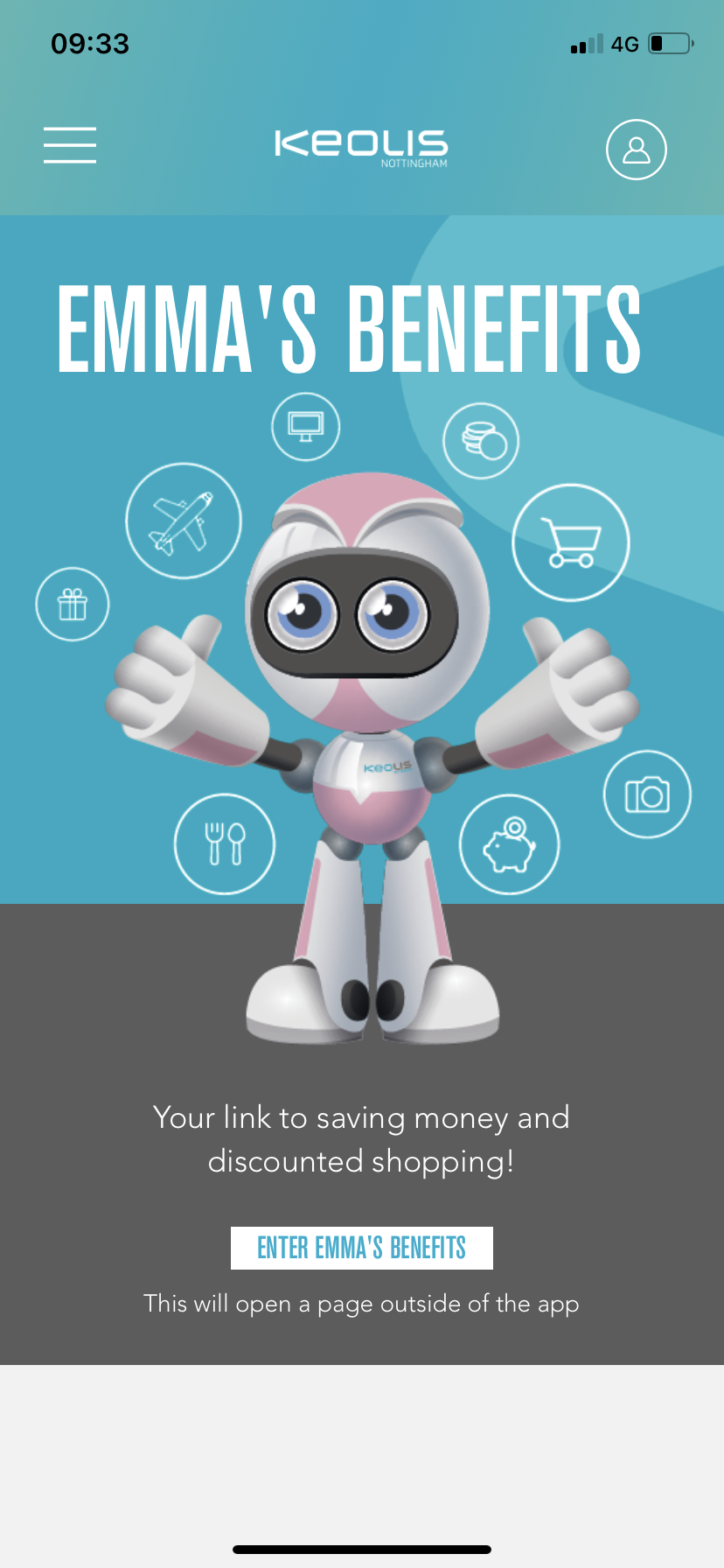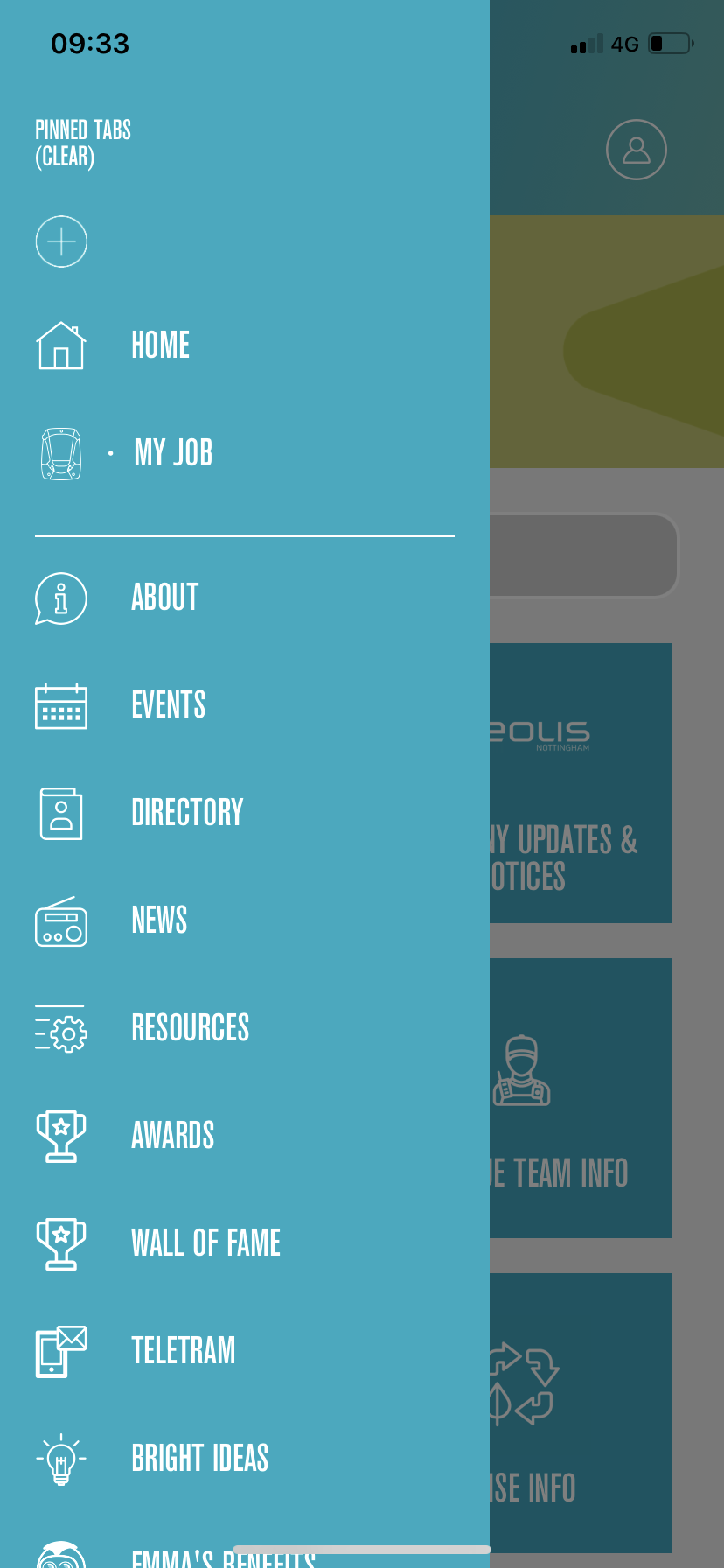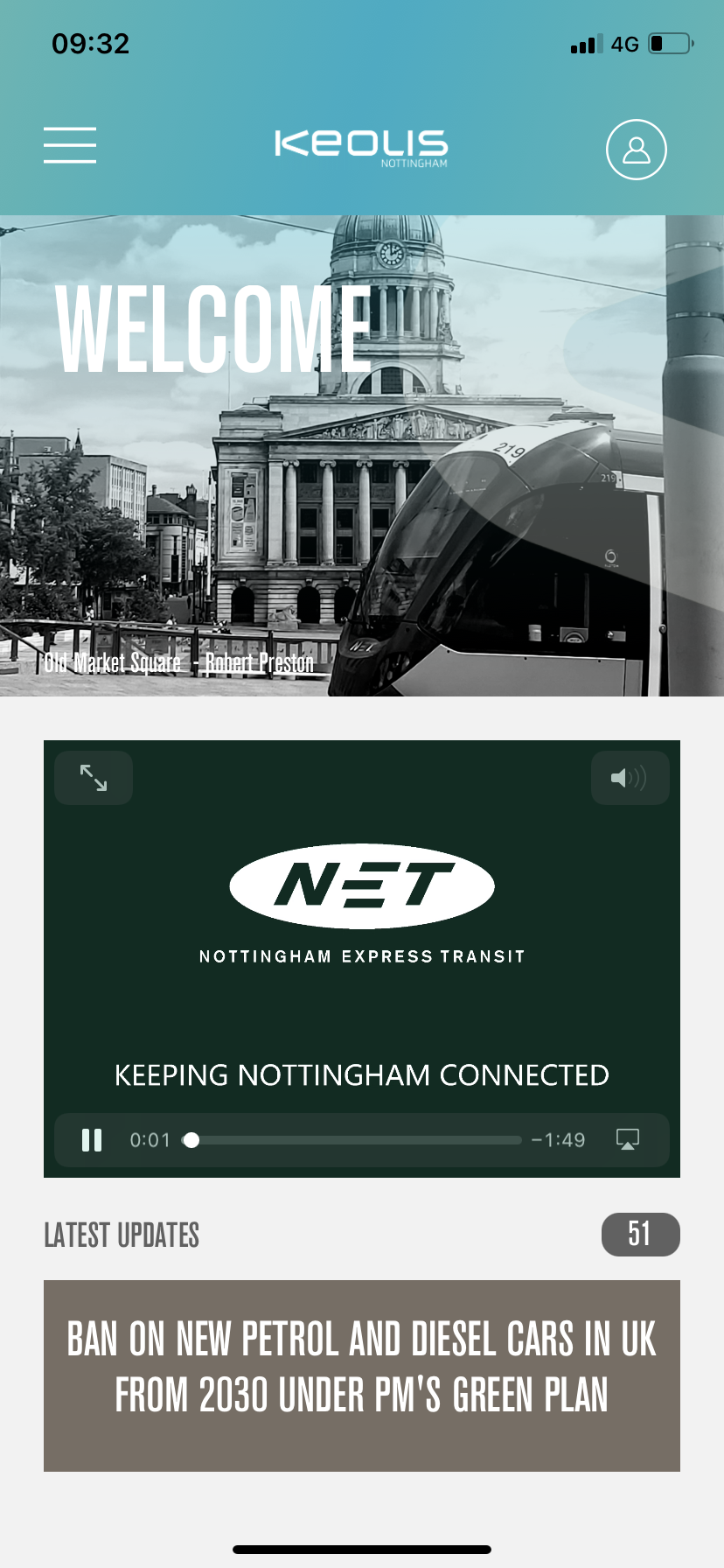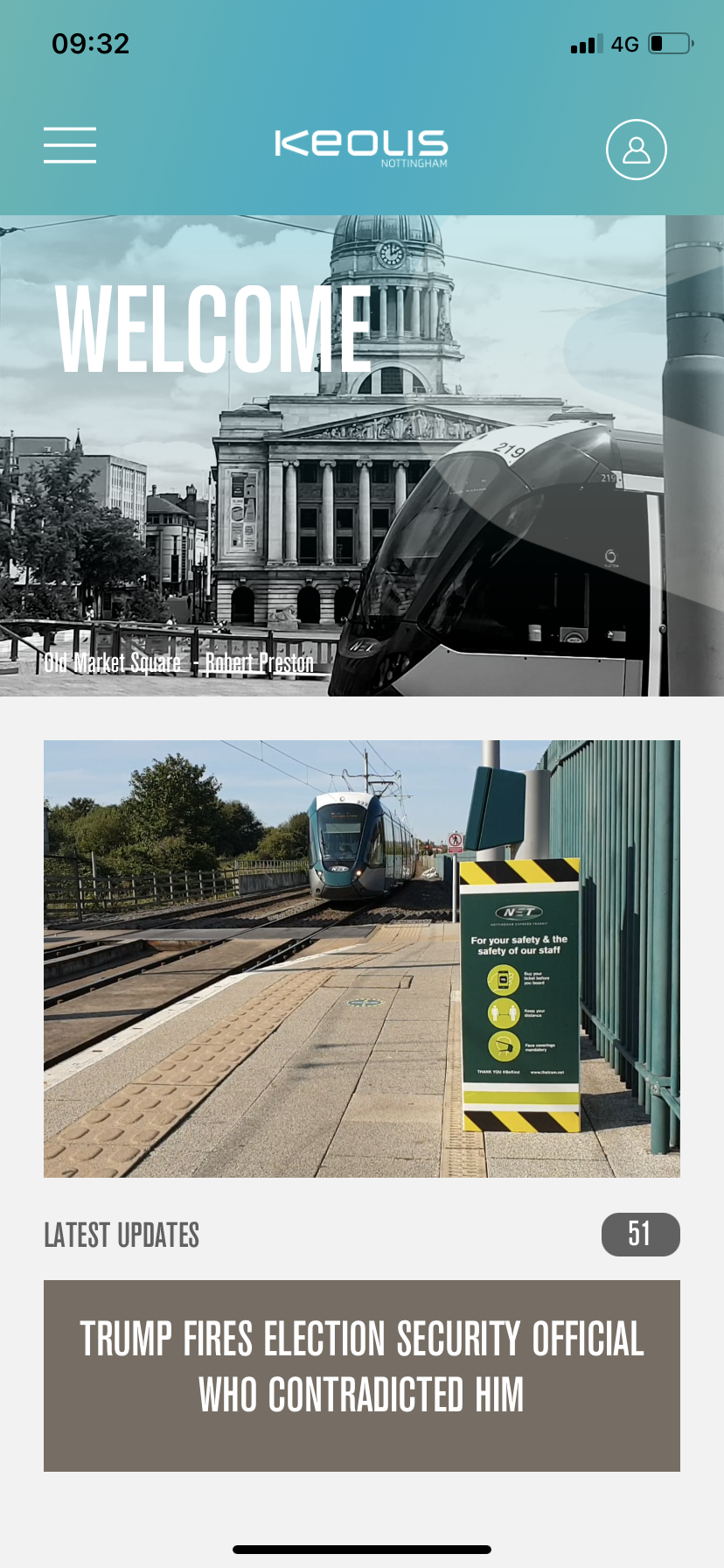 •
Client Feedback
"Well after many months of hard work, feedback from employees, finding a new developer and juggling a pandemic! It is great news that we have launched our next version of our Employee App (EmMA).
It's been a great tool to communicate and engage with employees. We have won several awards for our approach and I hope more to come in the future!
It's a new era for EmMA and for our colleagues in Manchester Metrolink who are working with us to develop there own version!"
Trevor Stocker – Keolis, Nottingham
•
Return on Investment
50% of workforce engaged within first 48 hours of launch
229+ active users per month