Fire Safety Campaign
The British Woodworking Federation (BWF) is a dedicated body for the woodworking and joinery manufacturing industry. We were commissioned by them to create a short animation and social assets for their new campaign.
•
Background
Fire Door Safety
We were approached by the BWF to create a full awareness campaign to highlight fire doors and the importance of them to be used and maintained correctly.
•
Concept
Rolling out the goods
Fire safety is a very important subject. But at Born, we totally understand this subject and area, so we made strong recommendations to the BWF on how to get their campaign messages across. All our ideas were very well received, and the style in which we created them. Strong messaging and actions ran though the animation and all printed materials.
•
Print
Closing the door on fire
We created a set of campaign posters to enforce this years slogan 'close the door on fire'.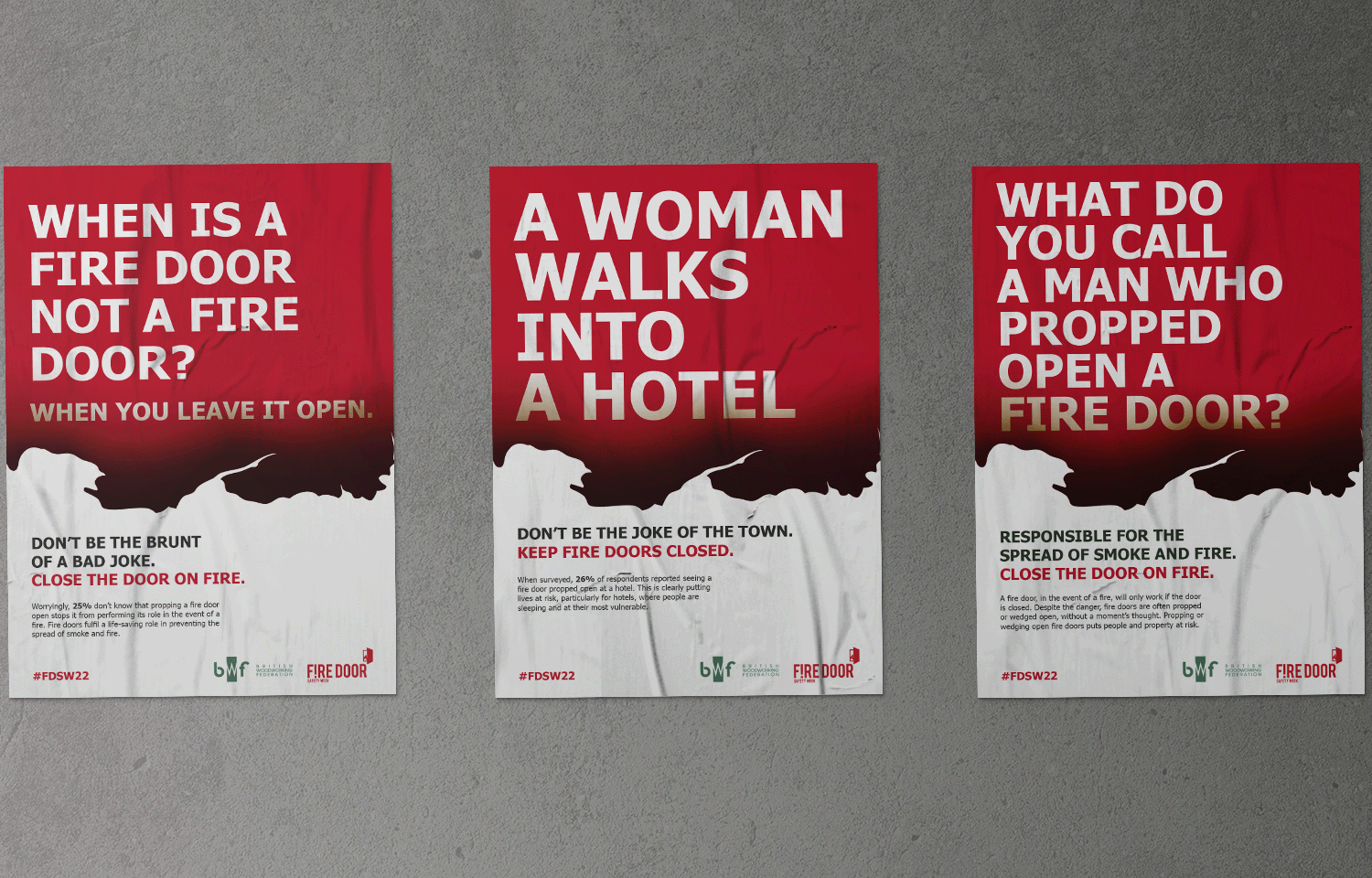 •
Animation
We used the likes of animation as it is such a strong tool to conjure messages in a quick, visually engaging manor. For this subject we felt it was the perfect media to be used on all digital platforms and all printed media followed the same design style. Strong, eye catching, and thought provoking titles were used to grab attention which were supported by well crafted content and calls to action.