University of Lincoln – Festival of Creativity 2018
Following the success of the inaugural 2017 Festival, Born Agency were once again commissioned to create the festival branding for 2018. The brief was to push forward the original concept and attract a wider audience for the event. This included refreshing the website design and marketing collateral.
The high attendance of the first years events encouraged the University to create a bigger event with three clear focus points. One of these was to make audiences engage with the event, with performances and showcases across the 2 weeks. Audiences were also pushed to explore the event, 20 showcases from across disciplines all showing the best creative talent across the University and beyond. And finally audiences we're inspired to leave the event with a better imagination.
•
Print
florescent inks!
These aims we're brought to life in this years branding with the creation of a new typographic statement line for use on materials complemented by a new suite of bold shapes to add personality and engagement to designs. Using images of students work added to this. The thoughtful imagery on the posters and brochure acted as a showcase for students work.
Finally a bold new florescent colour was applied to lift the designs and make them stand out, showing the bold and exciting feel for the event. Working especially well on the uncoated stock used on printed materials.
A3 Posters we're distributed across the city and again we designed a 36 page A6 guide for visitors to navigate and explore. Featuring the bright florescent orange throughout, it became the strong event colour.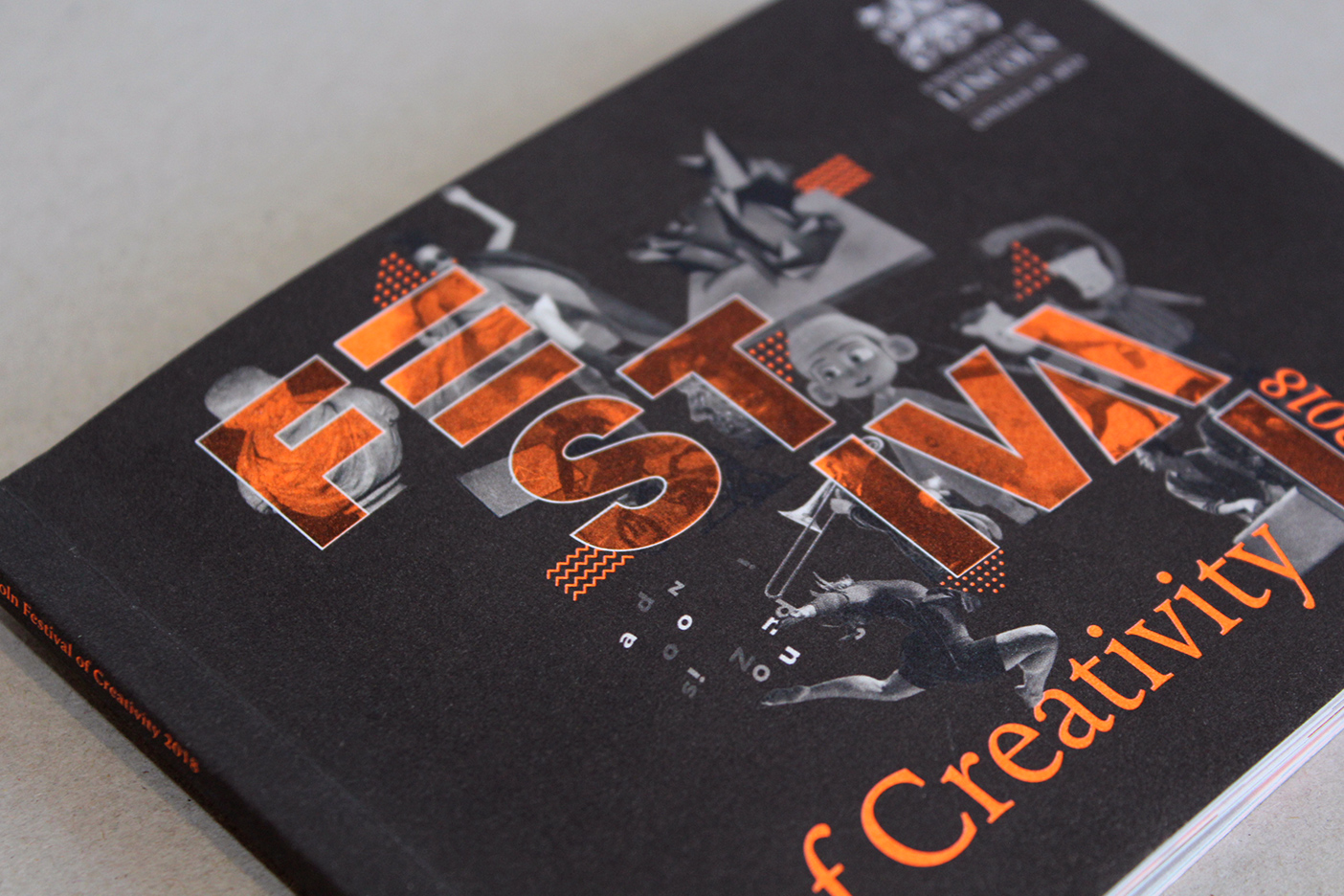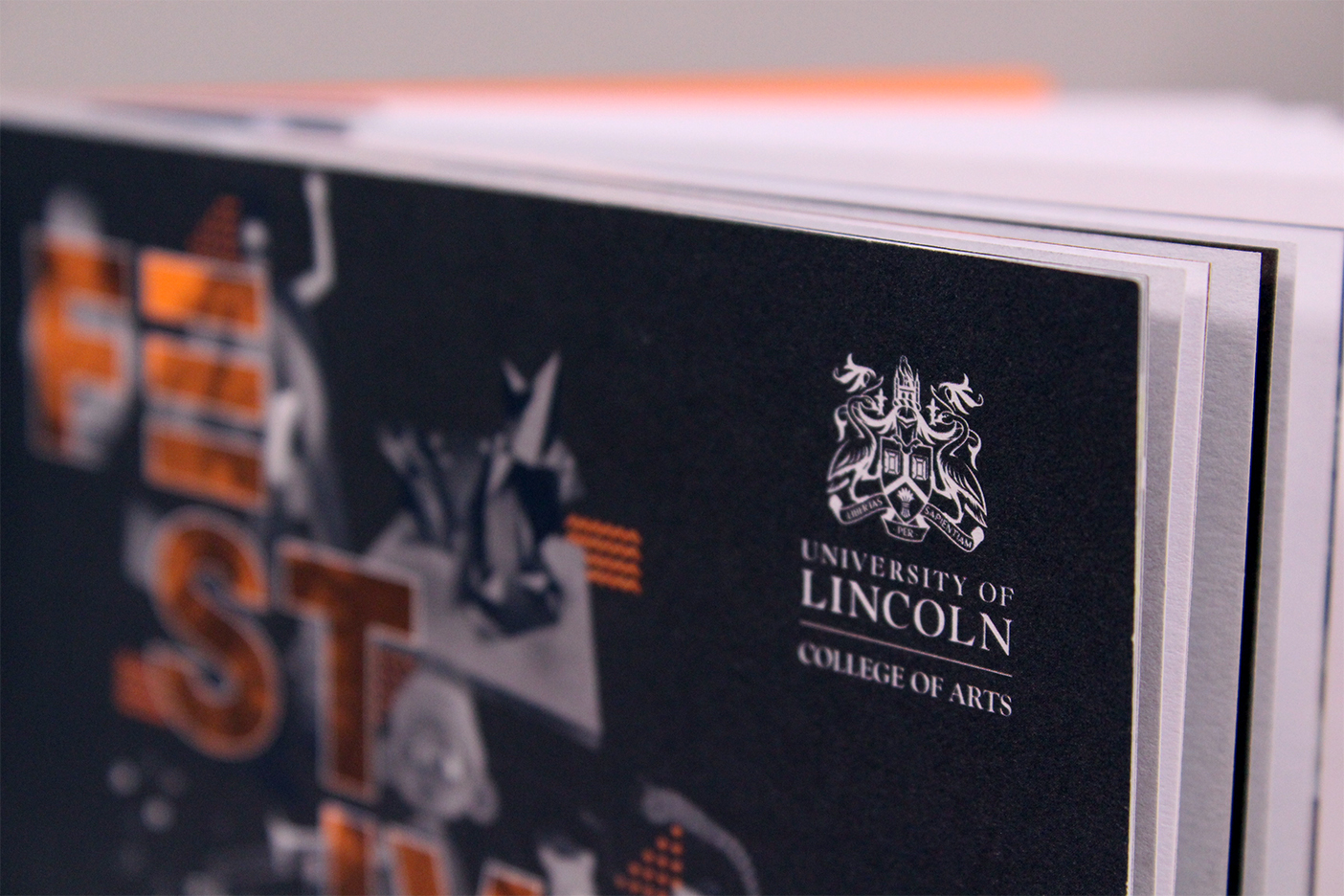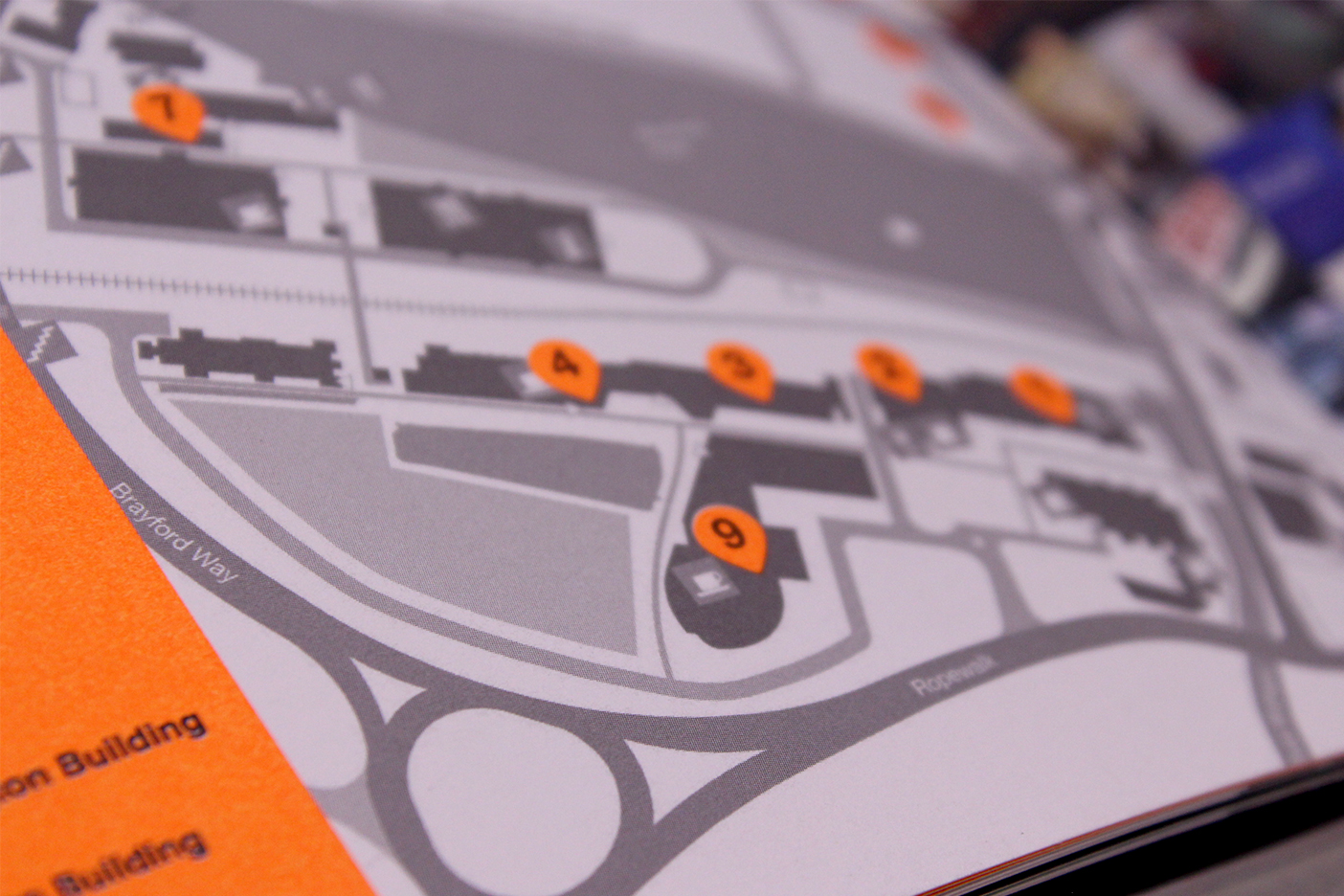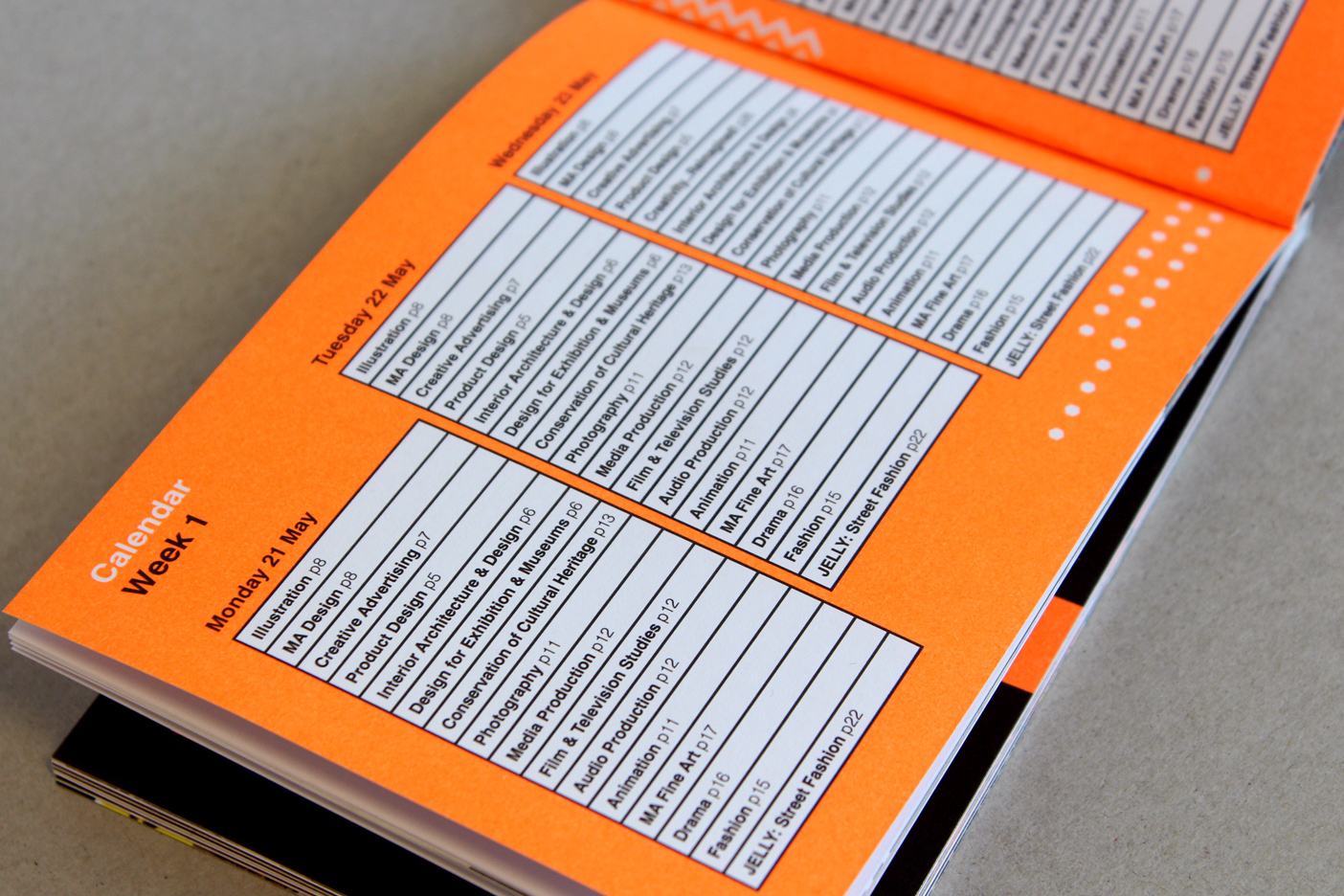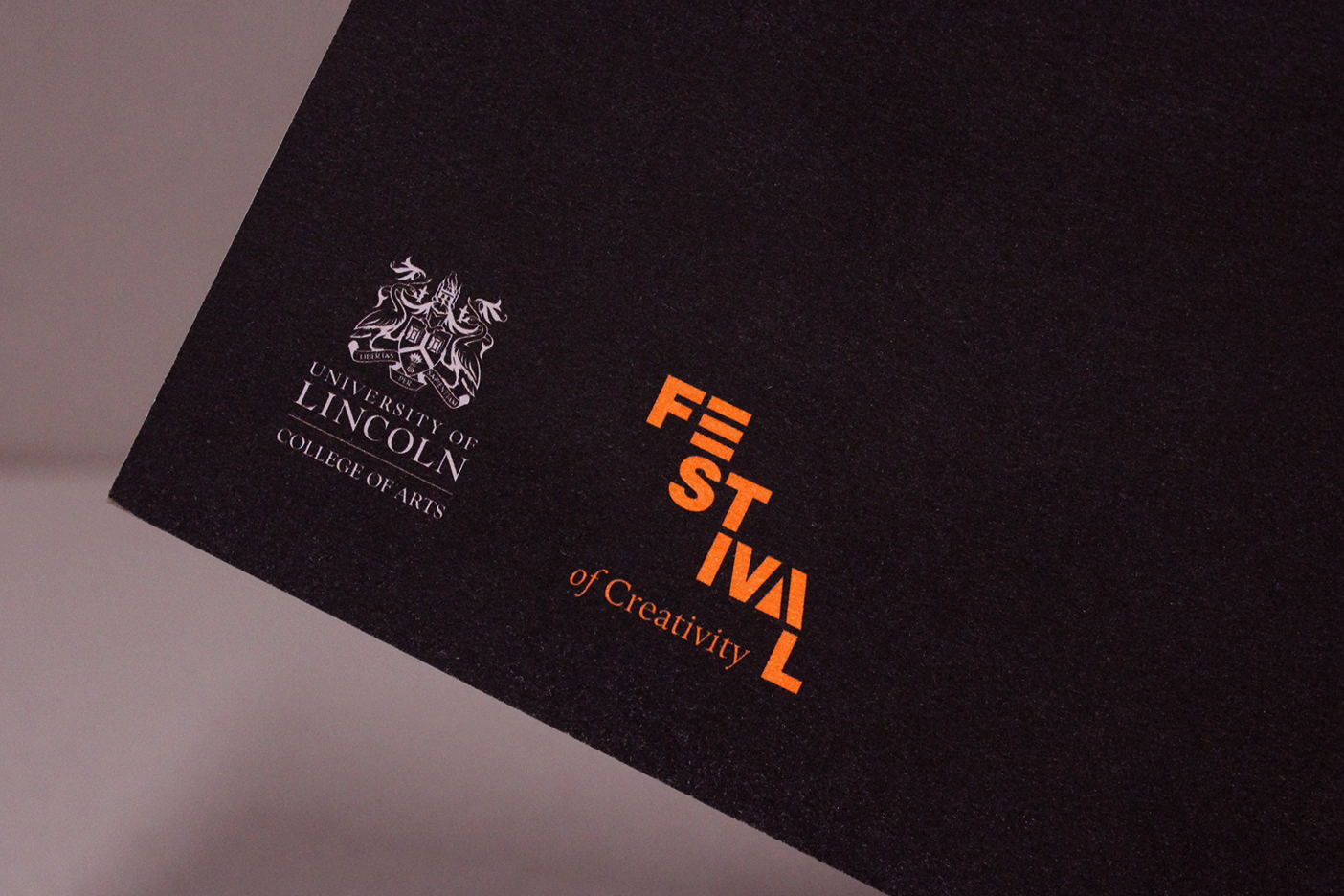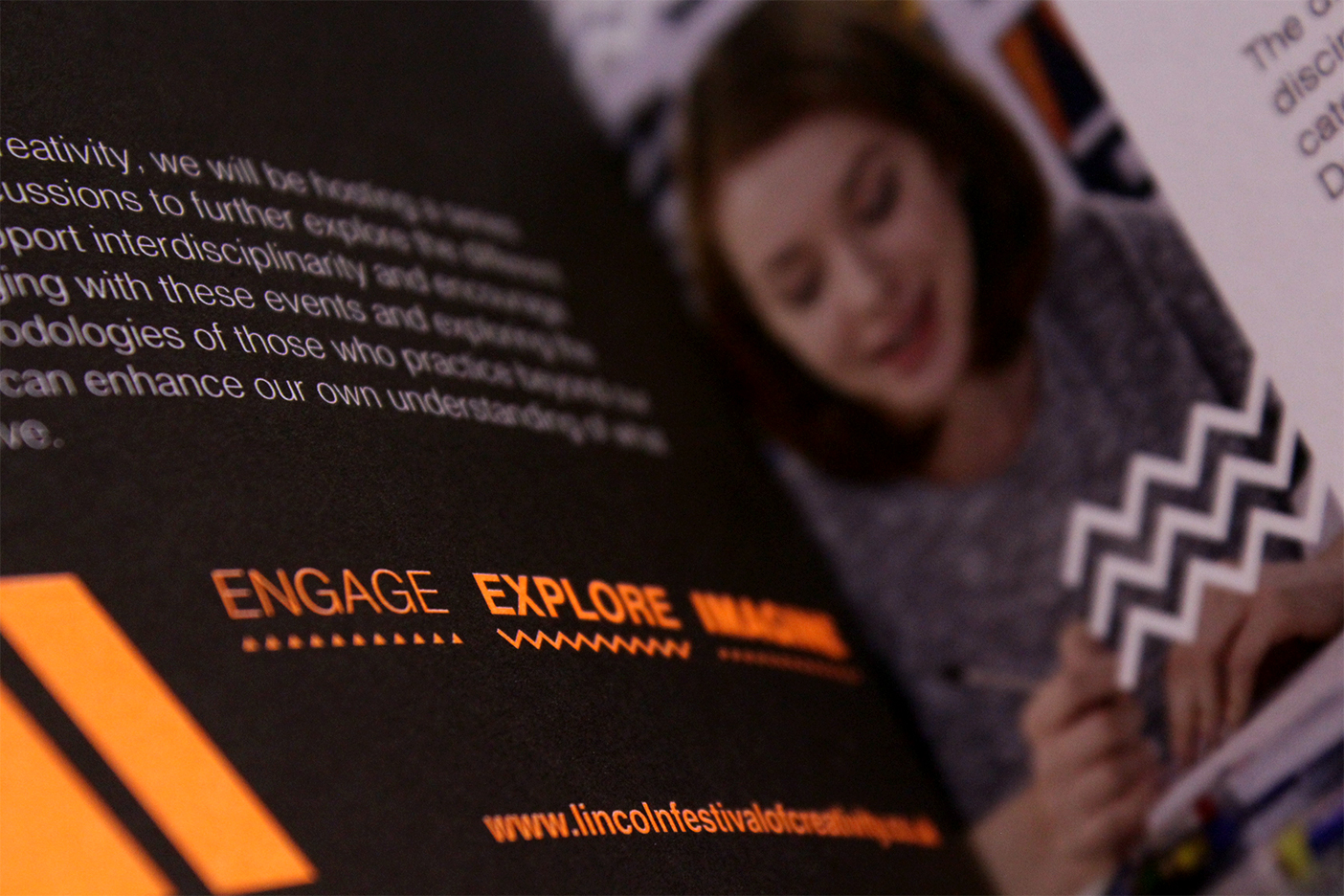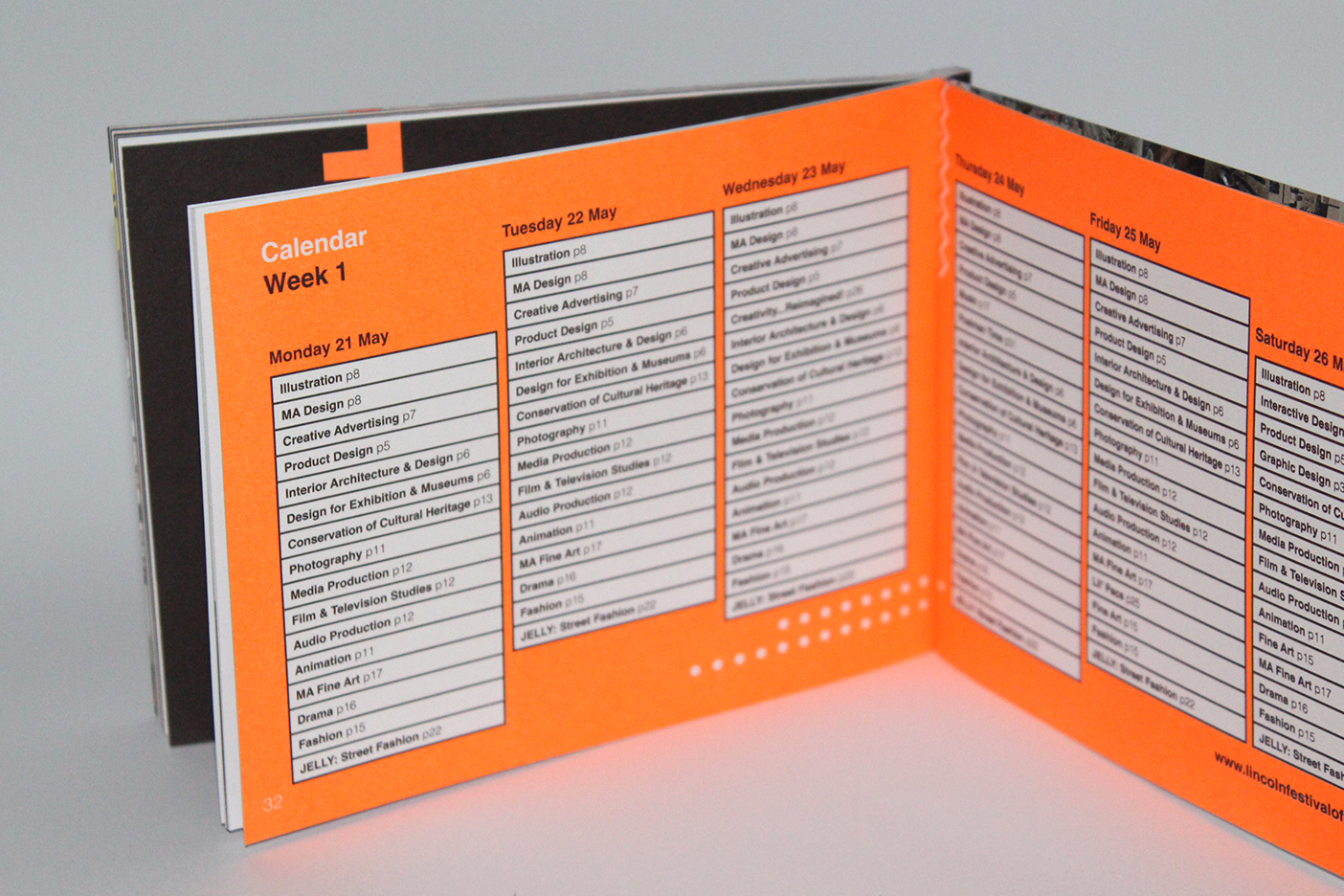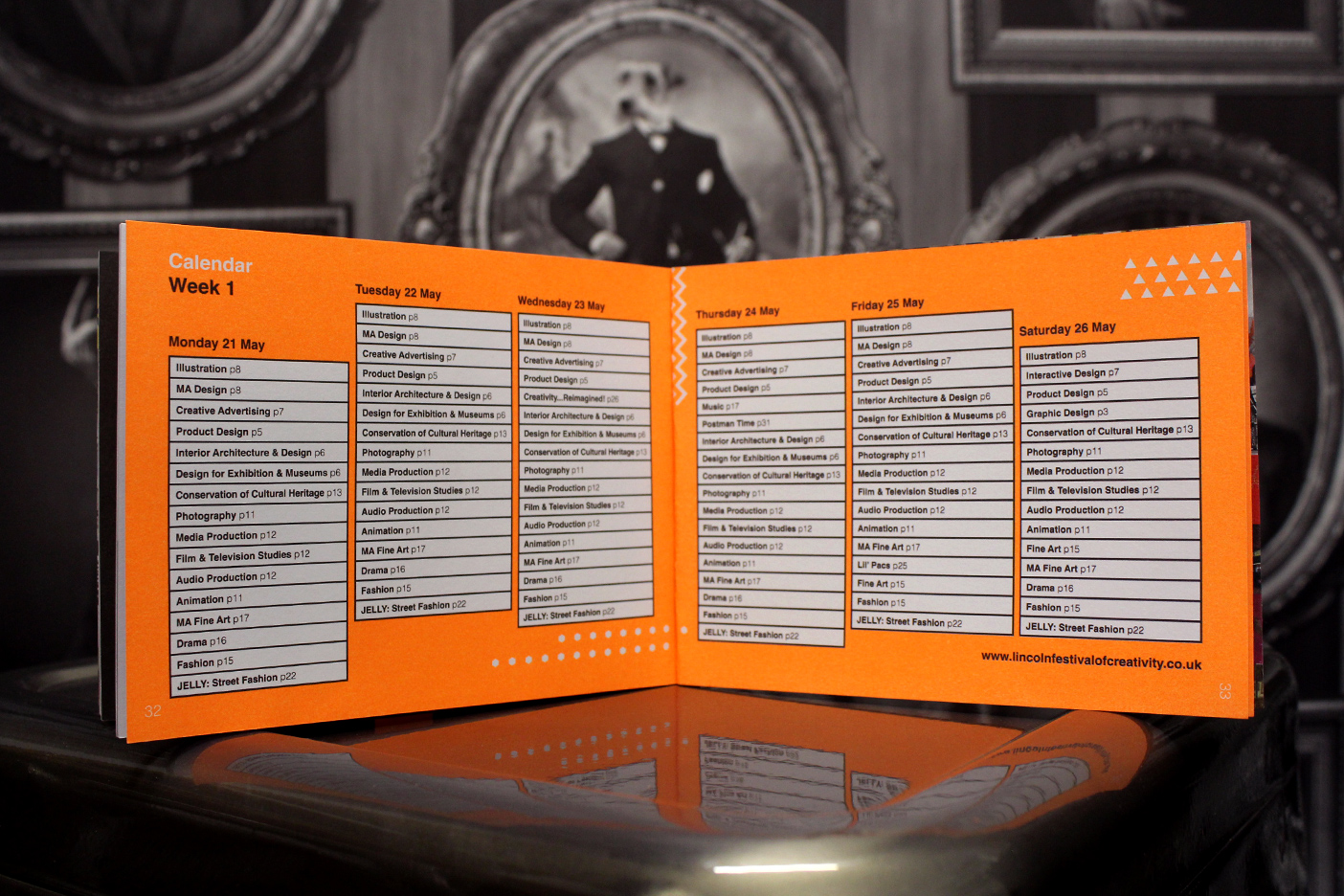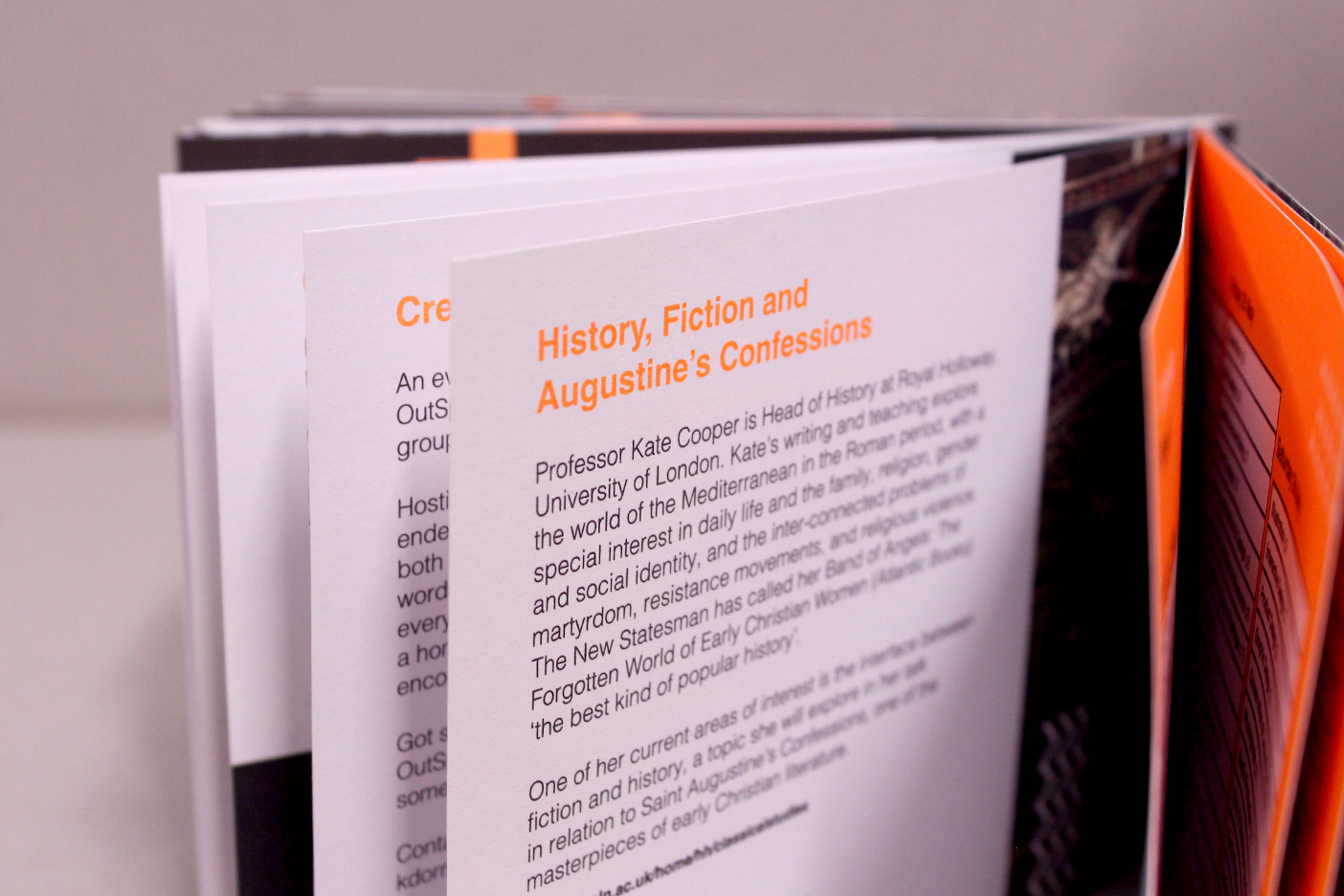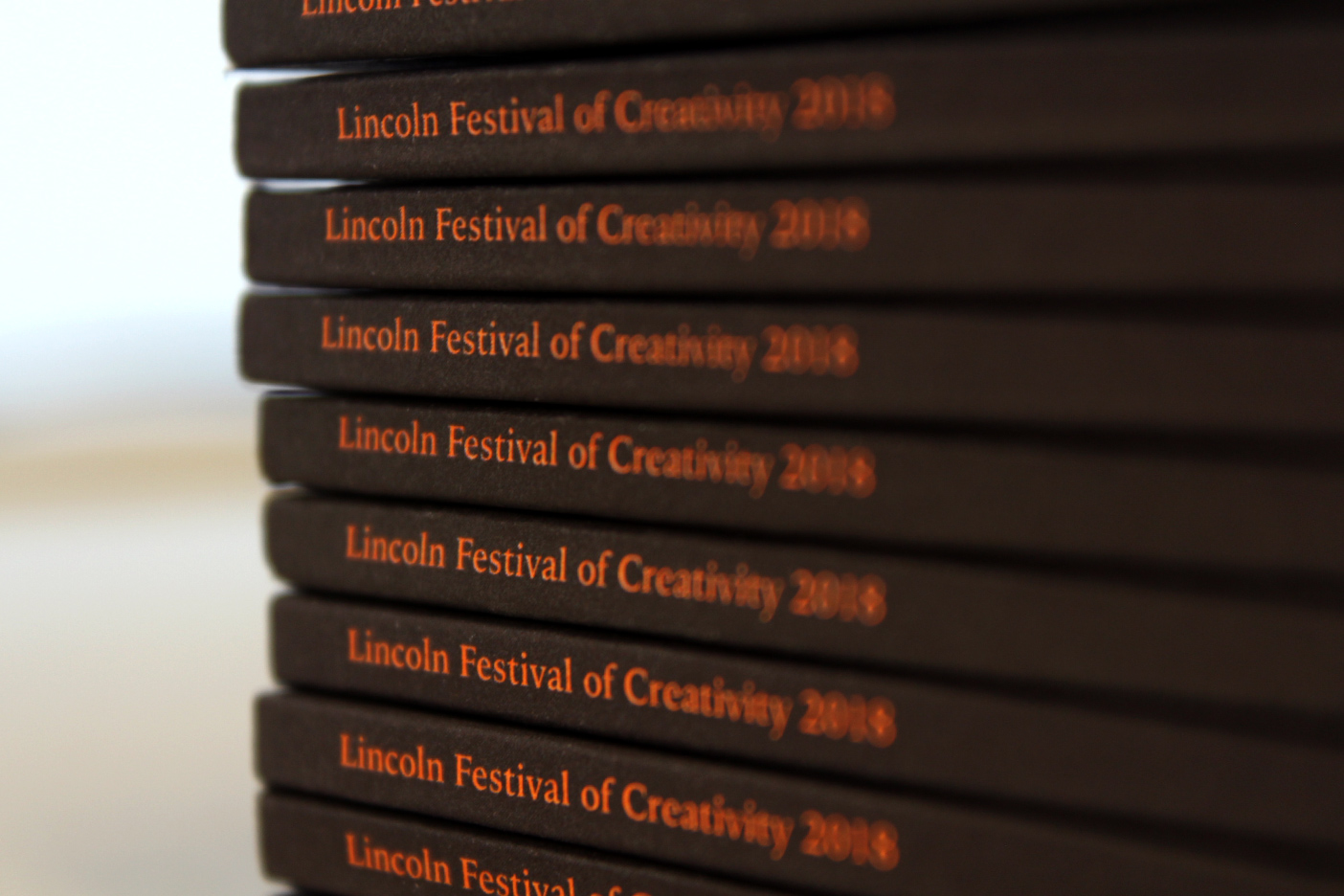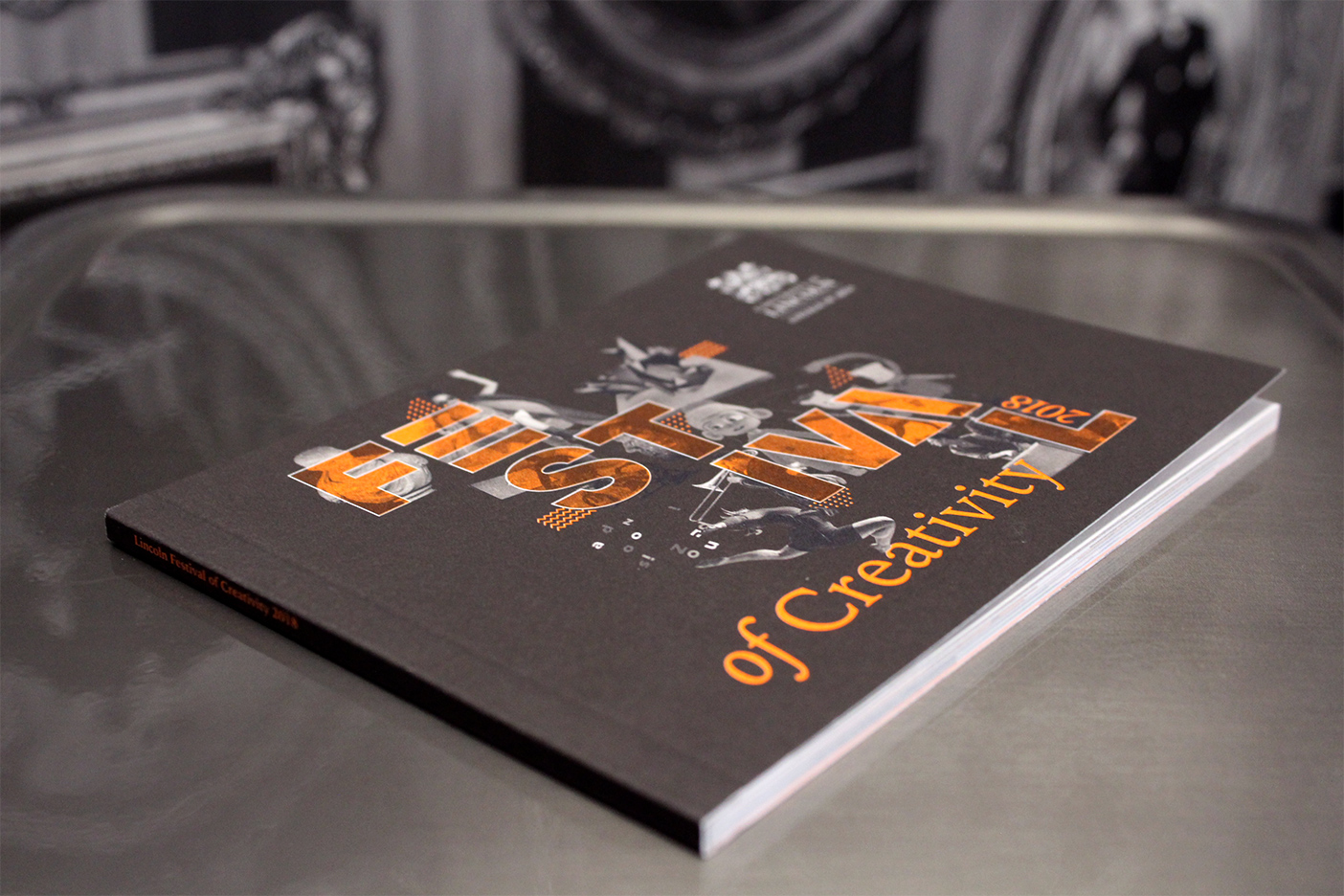 •
Web
Website refresh
The website also received a refresh and complimented the printed materials by using a bold colour in the scheme and animated the logo for use across digital touch-points.
We were proud to once again help and look forward to next years event.