Family Business Awards
The Wilson Organisation provides professional insurance, financial and risk management solutions to businesses and individuals. Wilson's are based in Nottingham and work with clients in the Midlands and across the UK. Established in 1914, Wilsons is a family owned and run business and they are the organisation behind the business awards. The awards are not held for profit and all proceeds are donated to charity.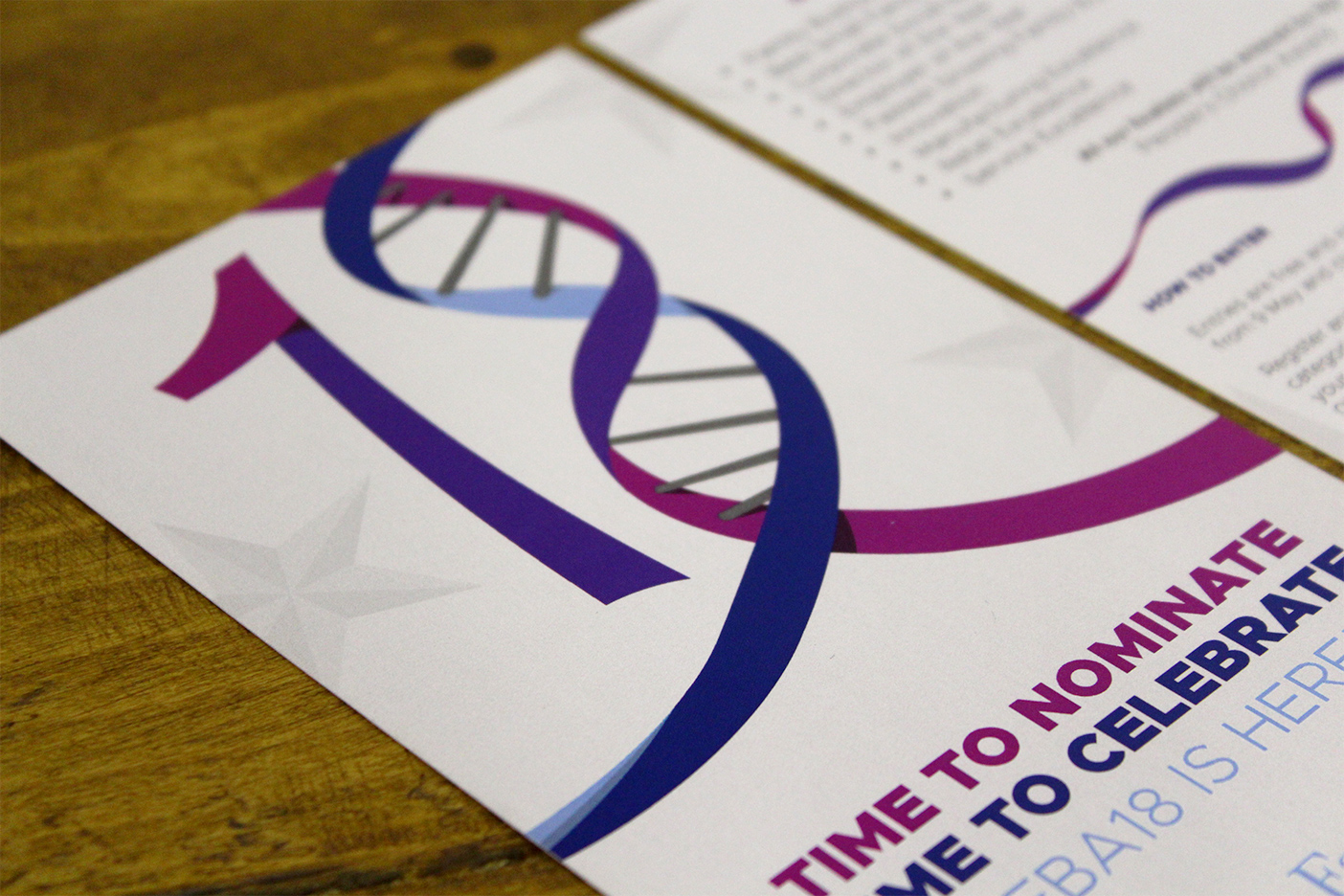 •
Print
Creating a theme
Born Agency were delighted to be commissioned for this project and began by creating a theme and style that worked on all levels. The elements that we have created and that are currently being used prior to the awards ceremony have been very well received.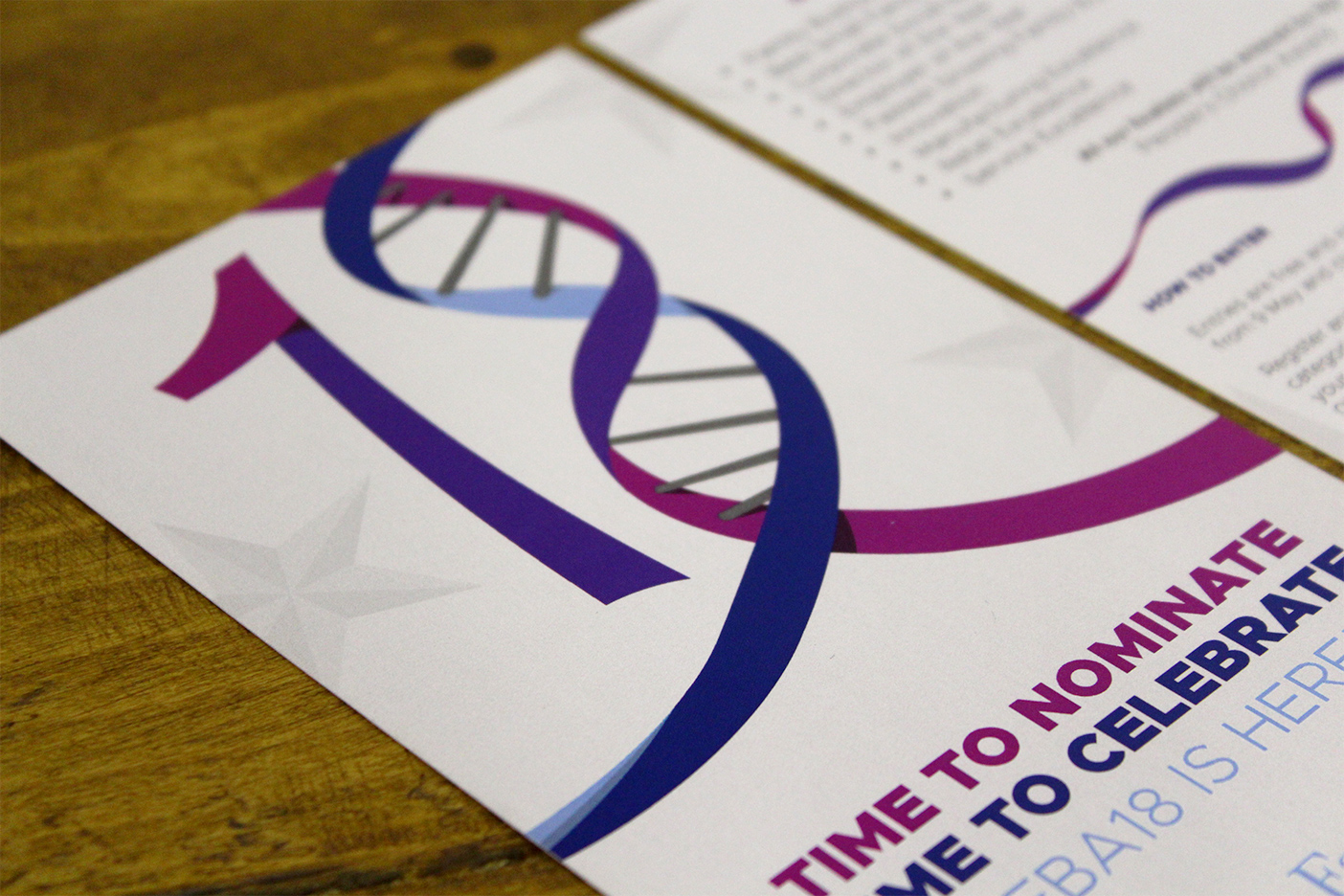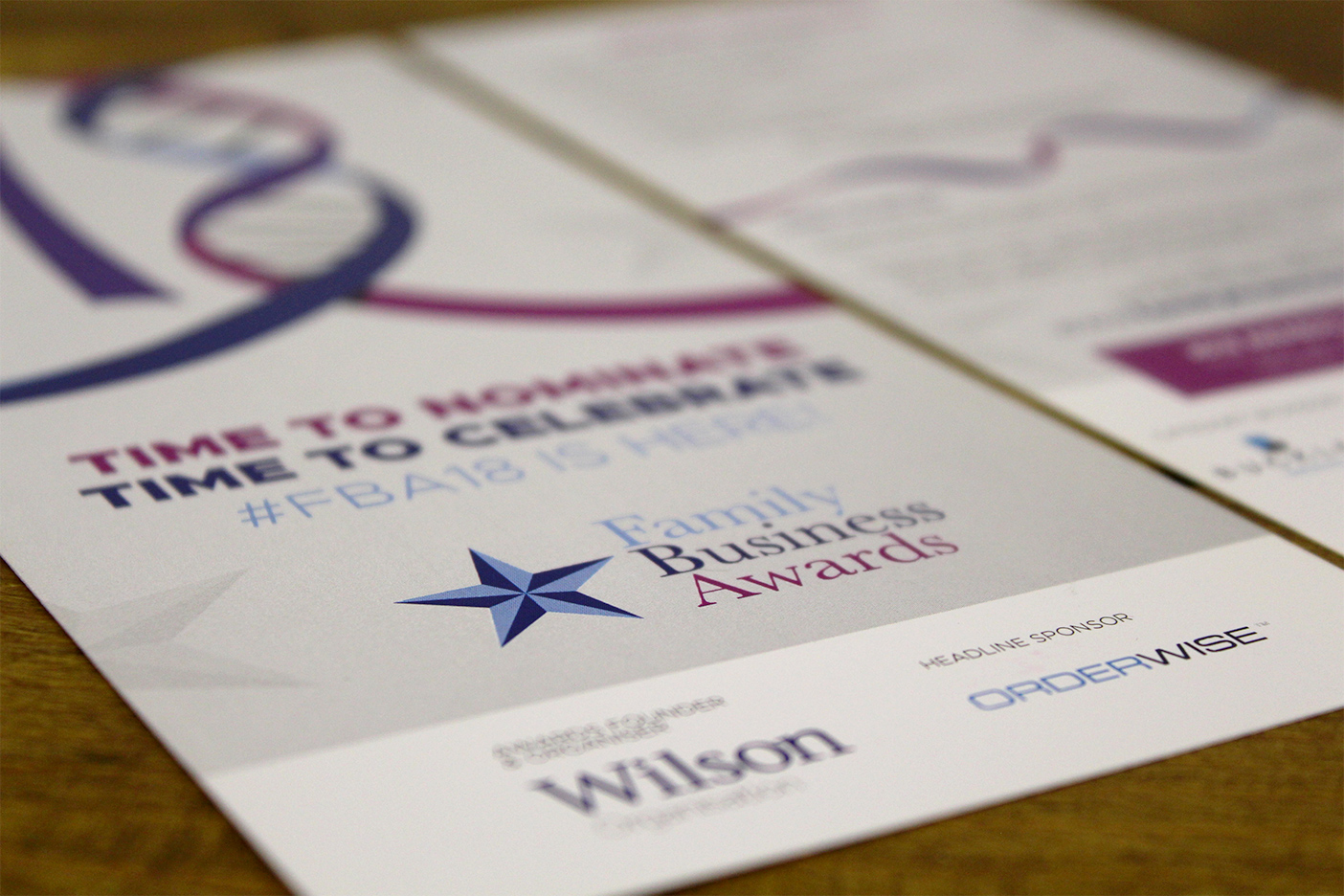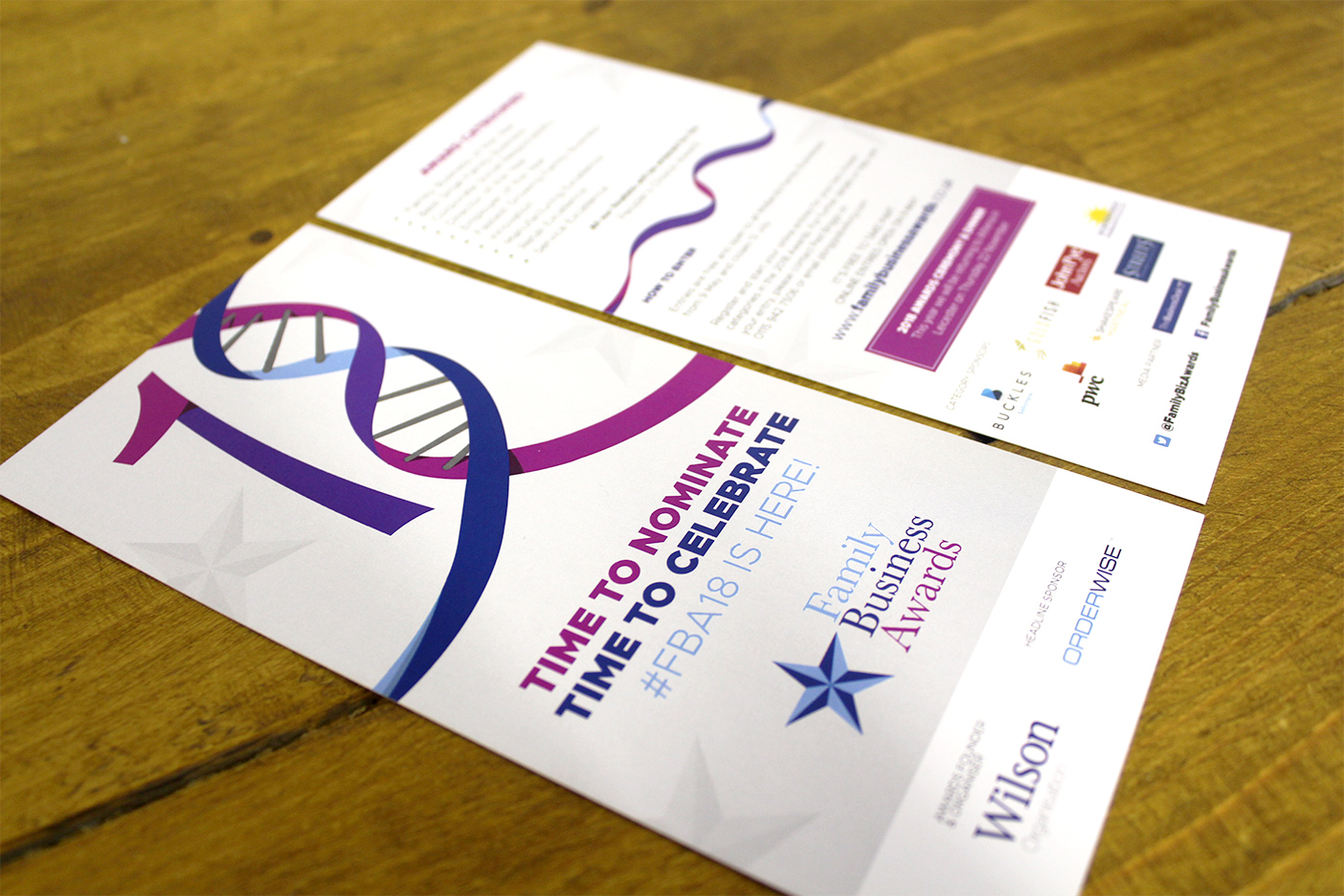 •
Large Format
Roller Banners and Table plans

We are very proud to have been asked to work with The Wilson Organisation on this project and look forward to building a strong working relationship with them.