•
Background
Born Agency were approached by Ecophon, a manufacturer of acoustic panels, baffles and ceiling systems to contribute to a good working environment – to create a campaign around one of their leading product ranges, Ecophon Solo.
•
Branding
Bringing the brand to life
Due to the variety of shapes, colours and sizes the Solo range has to offer, we created an every changing brand animation which showcased the products versatility perfectly.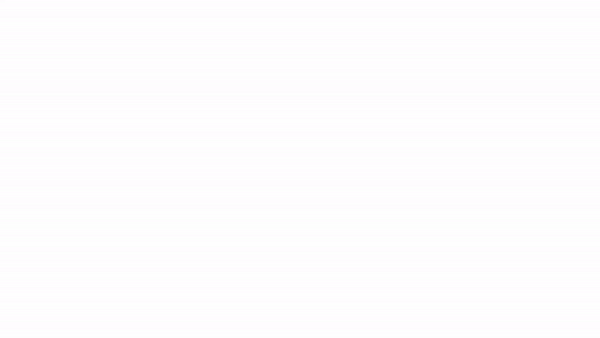 •
Print
Due to the versatility of the Solo range, the products can be used in a multitude of sectors ranging from Education to Restaurants. We therefore created a range of postcards using bespoke illustrations which portrayed different sector scenes. All of which had different USP's on the reverse.
The full set of illustrations were made up of the 22 attractive colours the range was available in.
Alongside the postcards we then created an interactive Maltese Cross which showcased all the USP's the product range has to offer. We also integrated QR codes so the user could scan directly to the main website for more information. The Maltese Cross was die cut in areas, portraying the products versatility via rounded corners and bespoke shapes.
A video card was created which housed the bespoke animation in the centre. The user opened the card which allowed the video to auto play, showcasing all the products unique selling points in an easy to digest, highly creative manner.
All of the bespoke marketing collateral was then housed within a branded box and sent out to the clients database.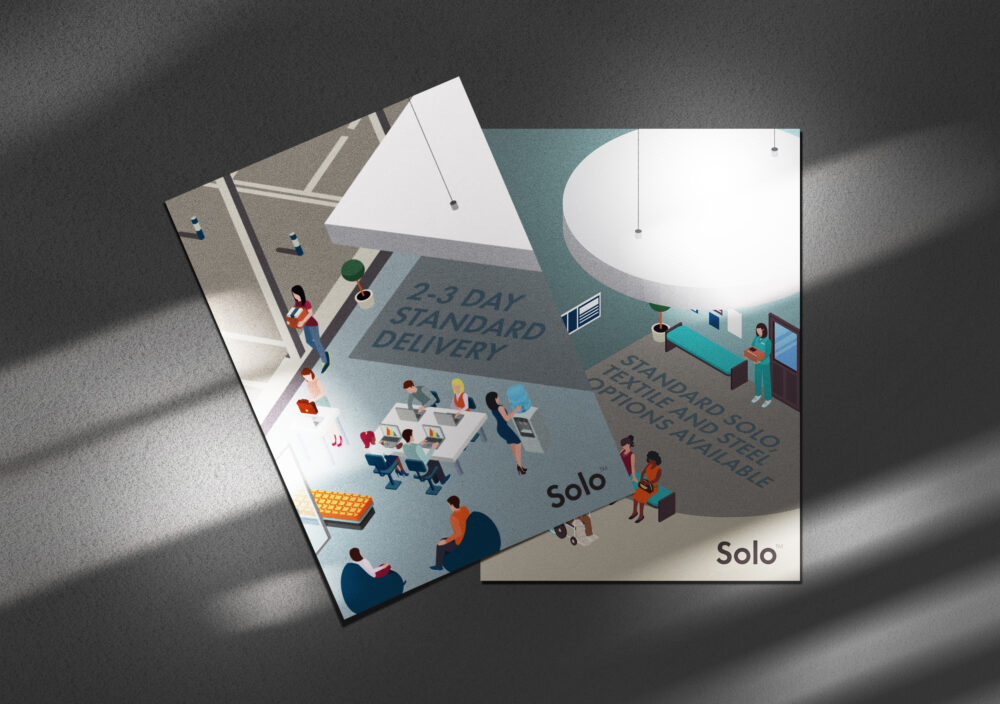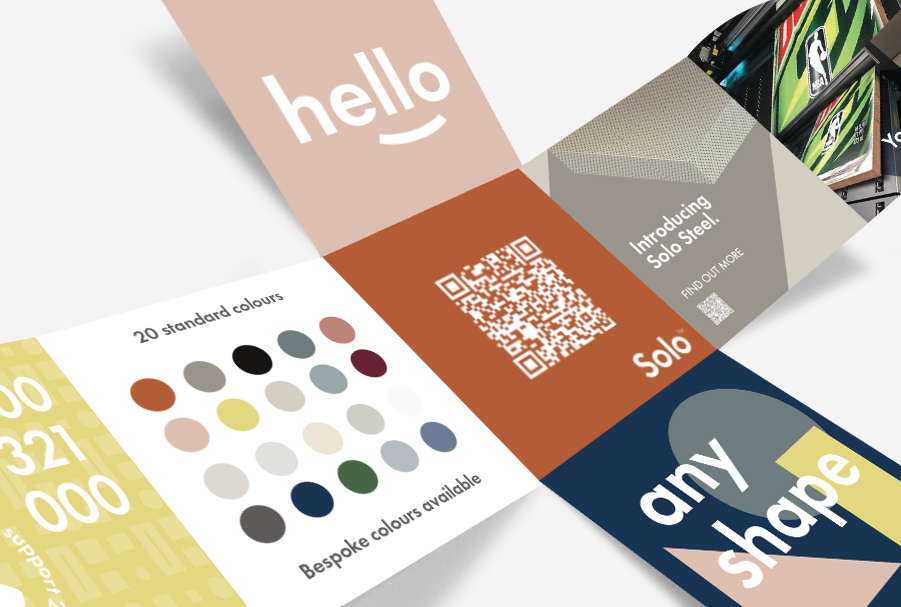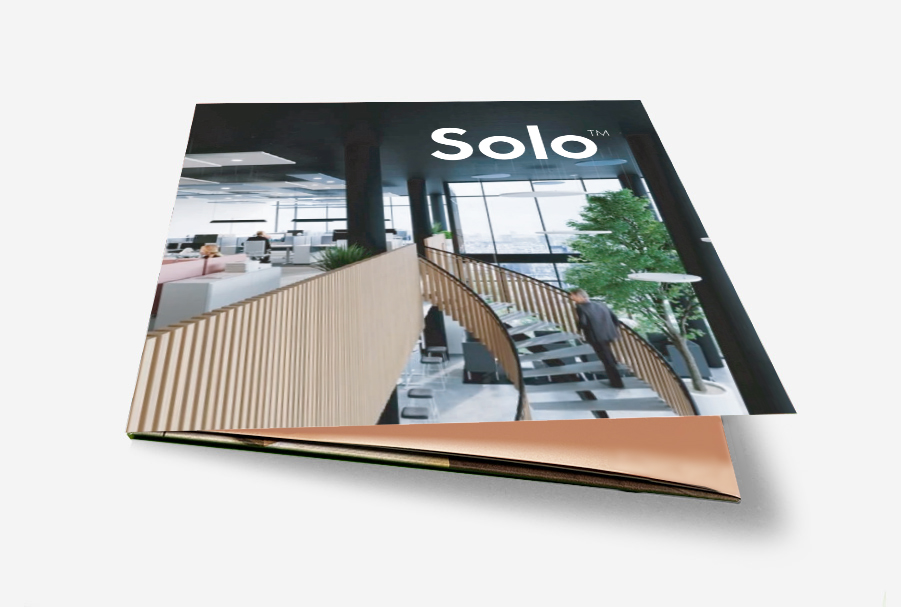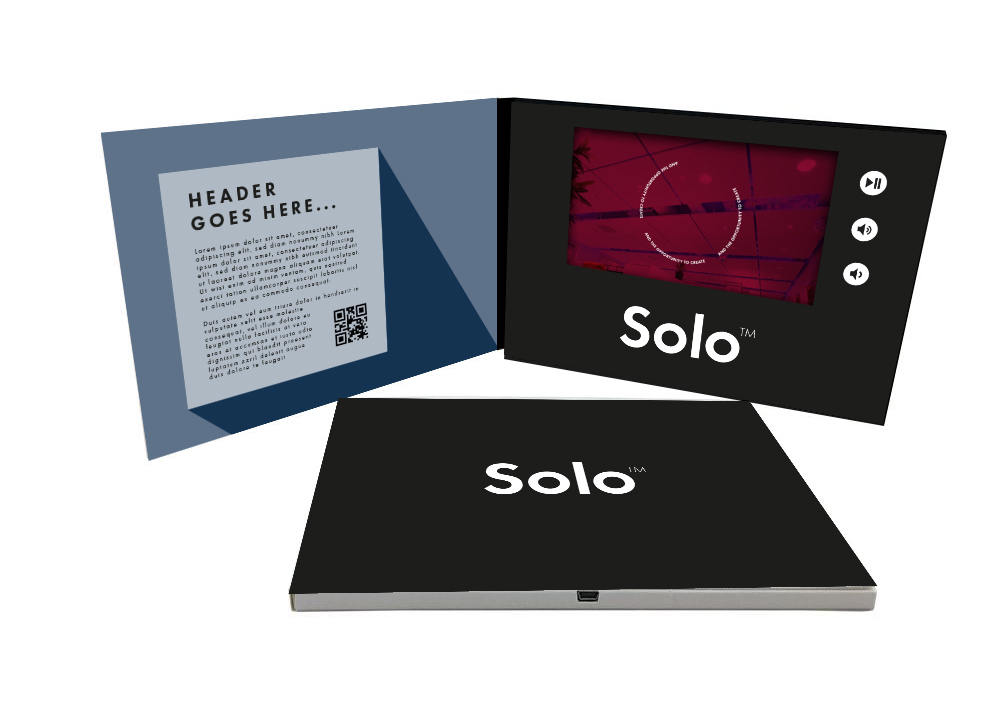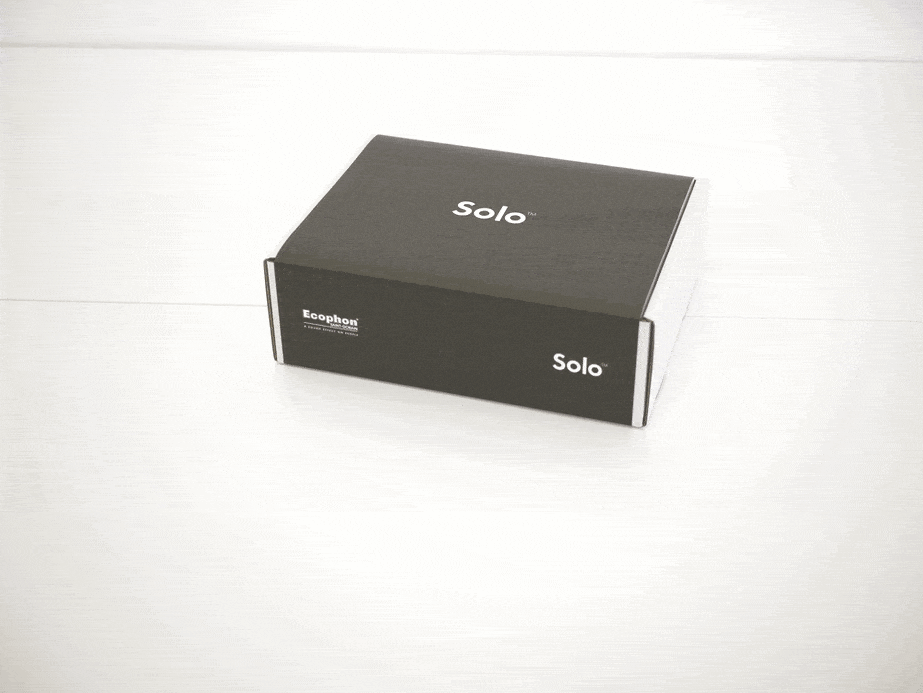 •
Email
As well as the printed material, we created multiple emails which were fired out to the clients database.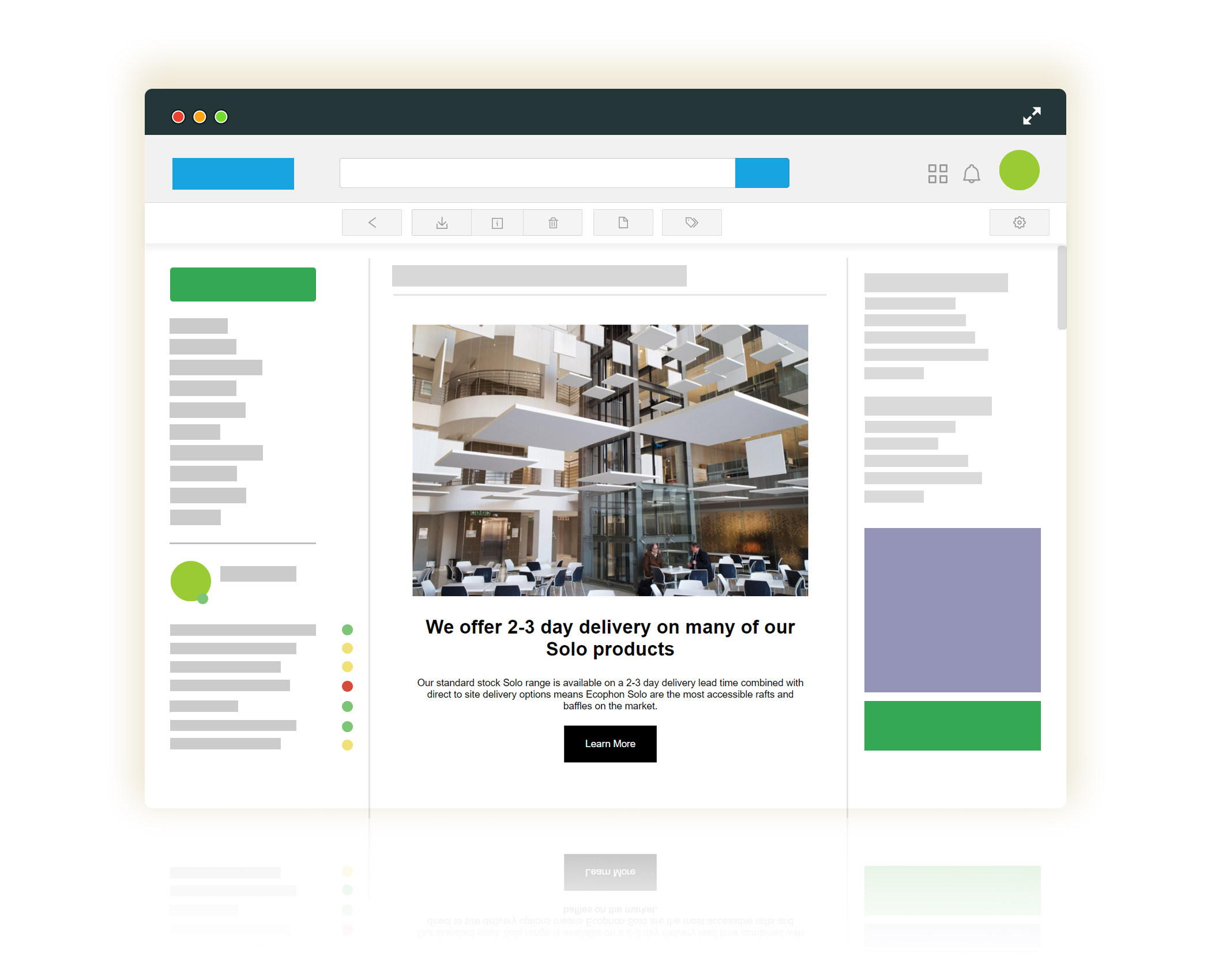 •
Video
A bespoke video was created showcasing the products unique selling points – all wrapped up in an easy to digest, highly creative manner. The use of a bespoke backing track not only helped knit the animation together it also sampled 'kulning' linking back to Ecophon's Swedish roots.