Chris Vaughan Photography
Born Agency has worked with Chris Vaughan for a number of years, so when Chris approached us to create his new brand we jumped at the chance.  Chris is a highly professional photographer so his branding had to fit with his skill and approach to his work.
As Chris is a sole trader we wanted his branding to be very personal, but reflect his corporate level of work. His initials were cleverly combined to create a simple design.  Not only did Chris receive his branding, but also an element that could be utilised as a social media icon or water mark for image overlays.
As ever, it was a pleasure to work with Chris and we have all received many complements about the branding.
To view his work click here
•
Concept
Putting pen to paper
We sketched out some ideas and worked closely with Chris to get the identity just right! Not only did we want to integrate Chris' initials into the identity, but also as a secondary element combine a camera lens into the centre of the icon. Once we'd nailed the look and feel on paper, we jumped over to the screens and watched the vision come to life.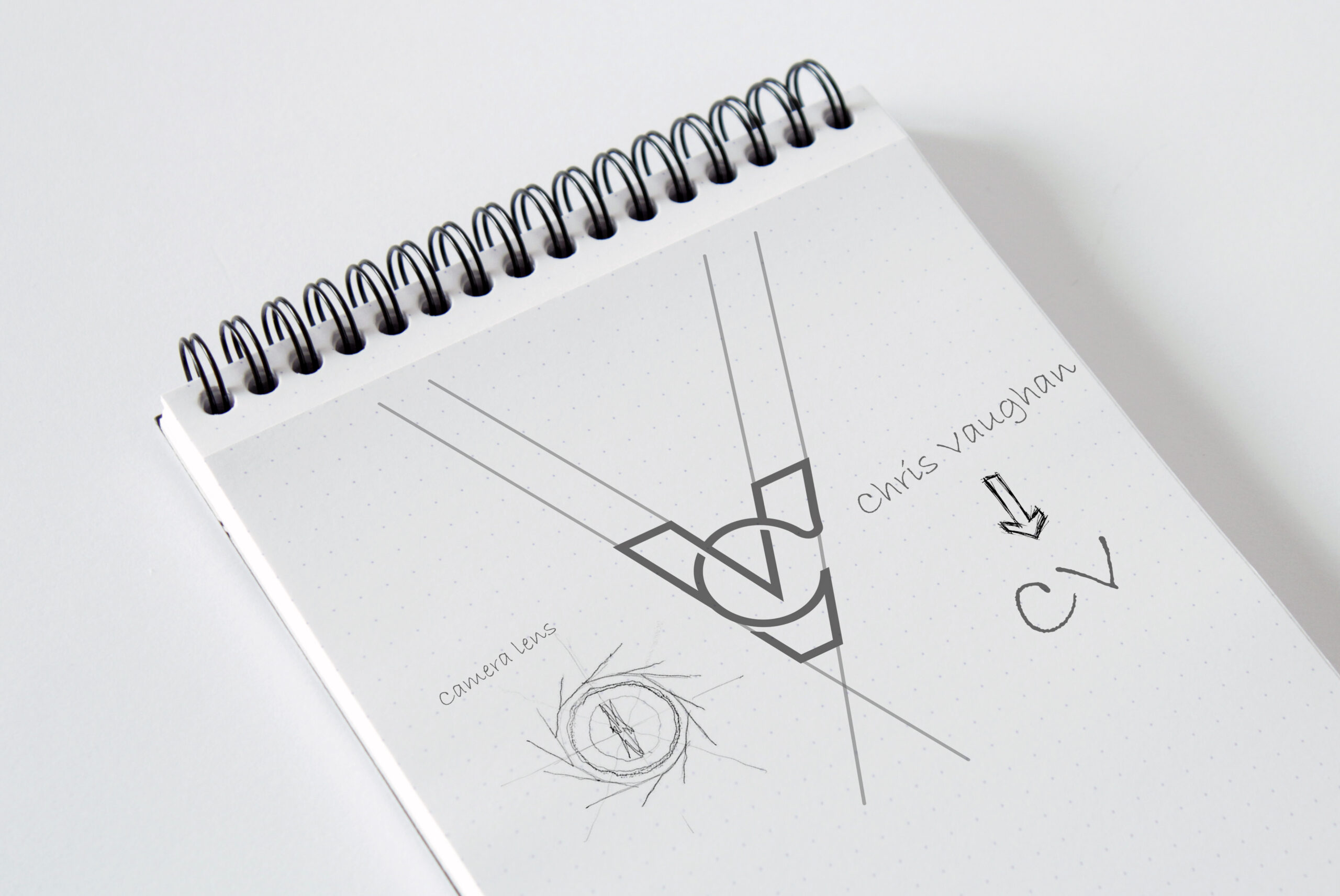 •
Branding
A brand with personality
By intertwining the C and V into a unique shape, we created a brand asset that we could develop throughout the marketing collateral. The intertwining nature also represents Chris' ability to seamlessly become an extension of any clients organisation.
We wanted the colour scheme to be personal to Chris. With him being heavily involved with Lincoln City FC, and also his Welsh heritage – we felt dragon red was a suitable choice. Red also represents energy and passion, traits that Chris brings to every job.
Stationery was created in the form of business cards and letterheads. We used an element of the brand identity to develop bespoke icons that were used across all stationery collateral. The business cards had a spot UV print finish applied to them to make the brand stand out even more.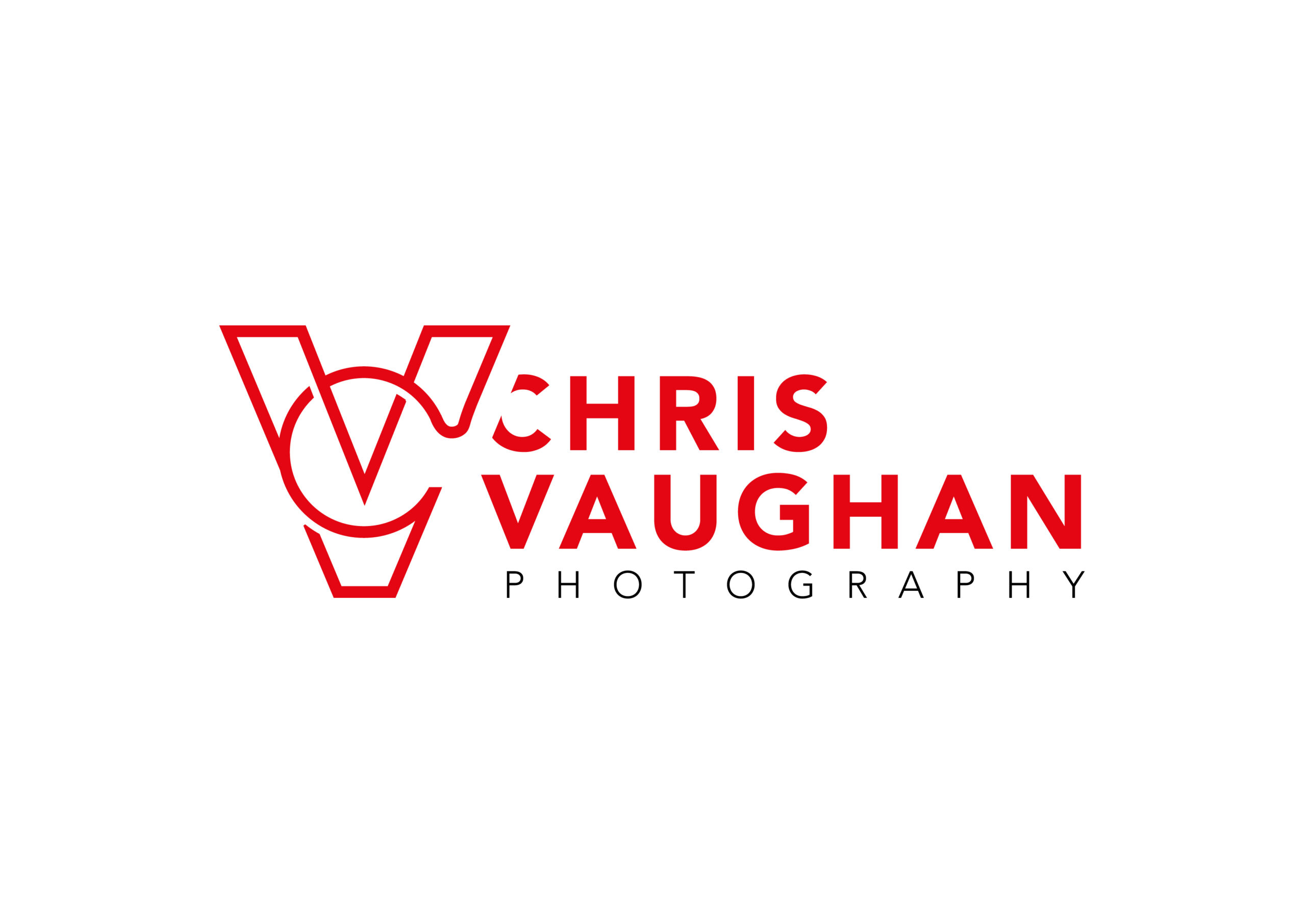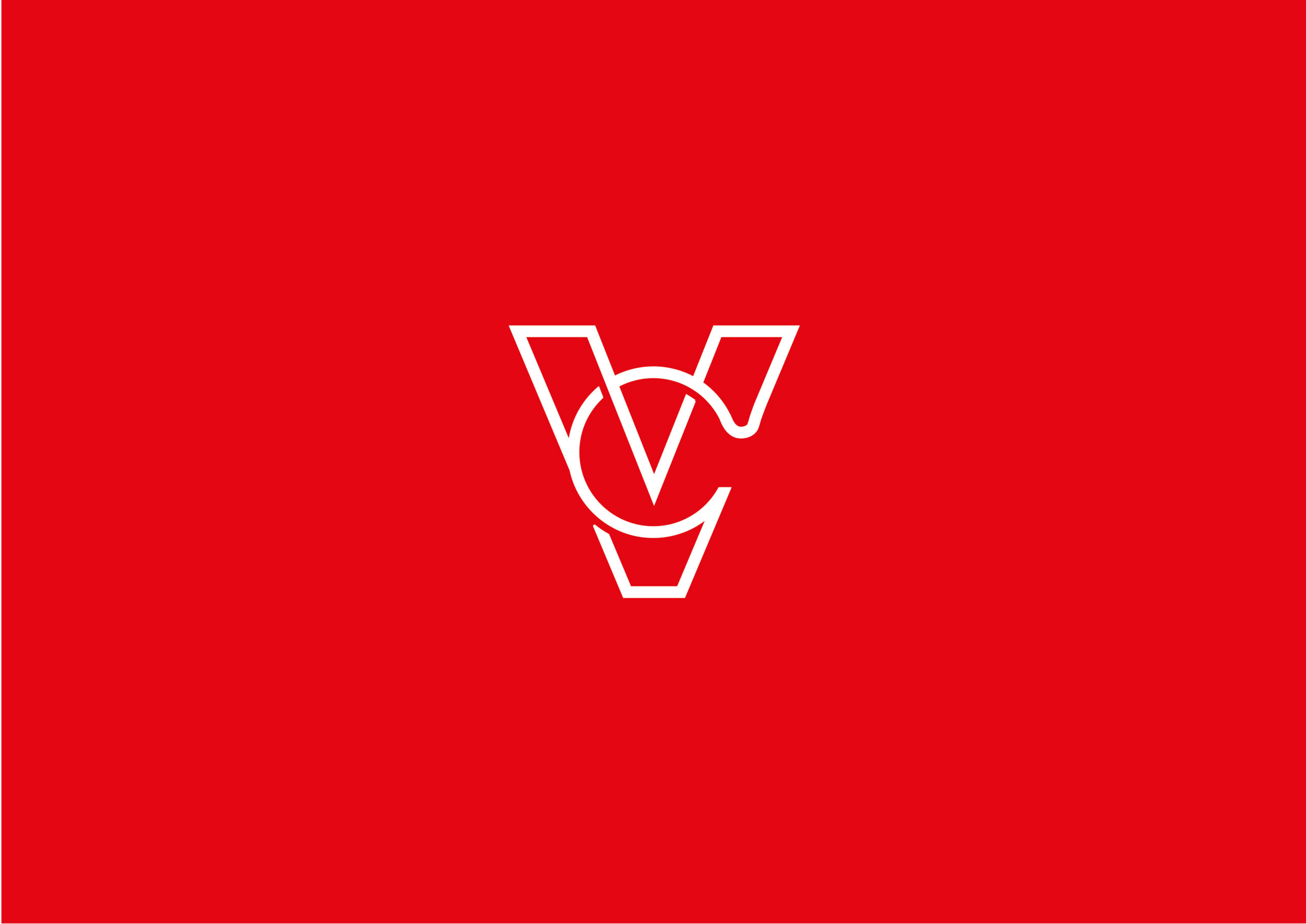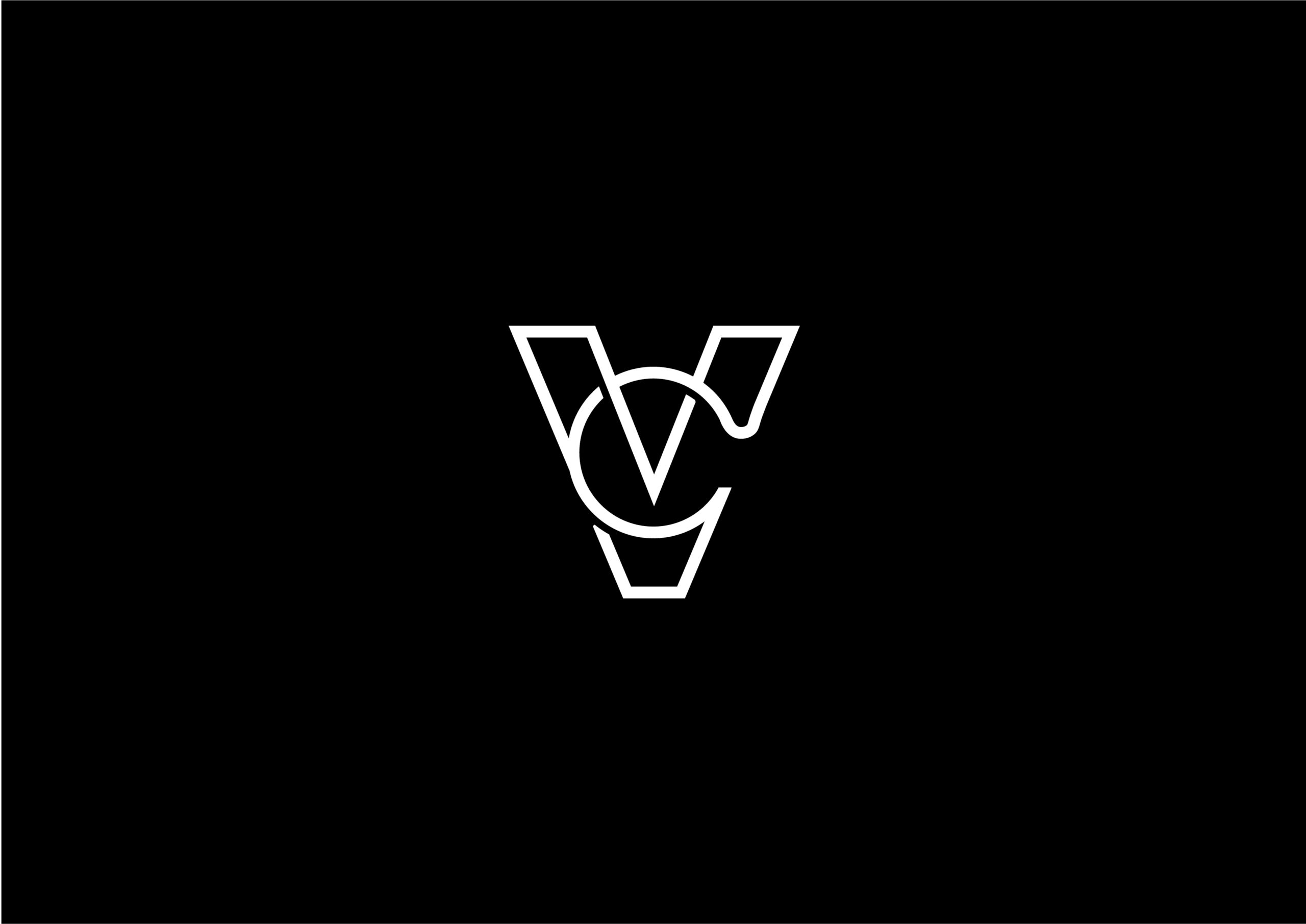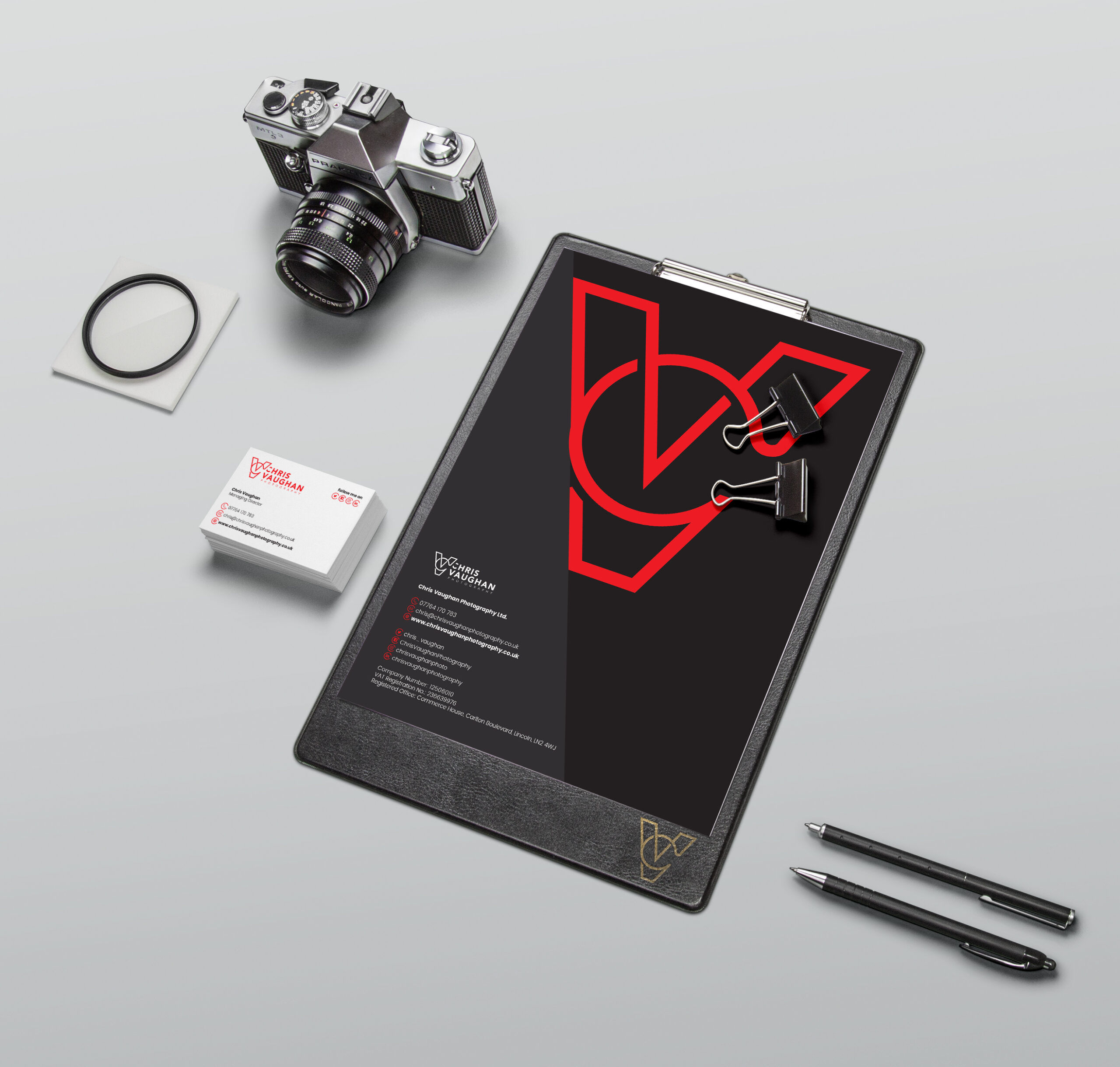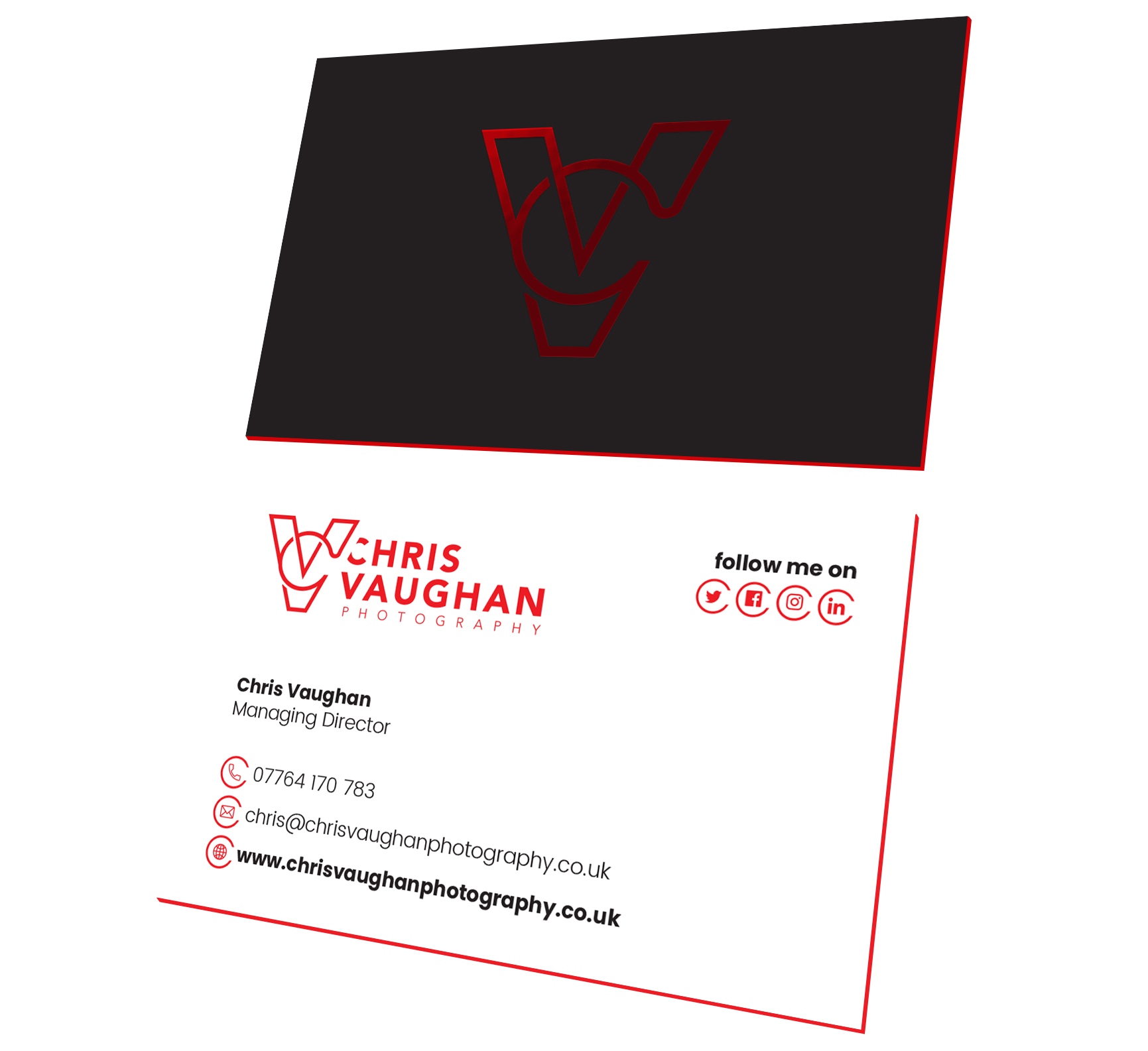 •
Print
A sharp eye for detail
We also created a brochure showcasing some of Chris' best work. In order to develop the brand further, we developed various image crops using the angular contours of the identity. This created a bold look throughout as well as portraying Chris' sharp eye for detail.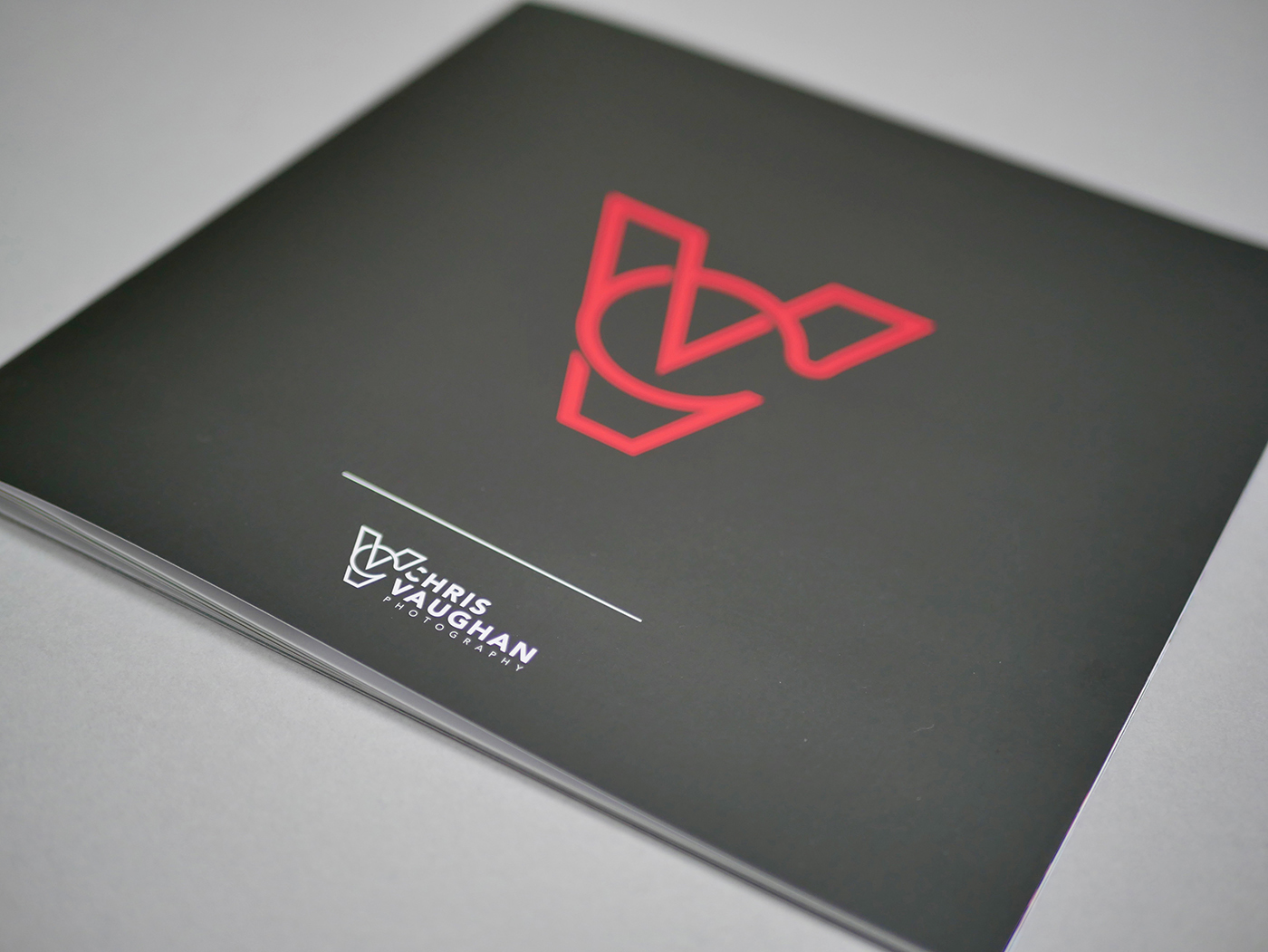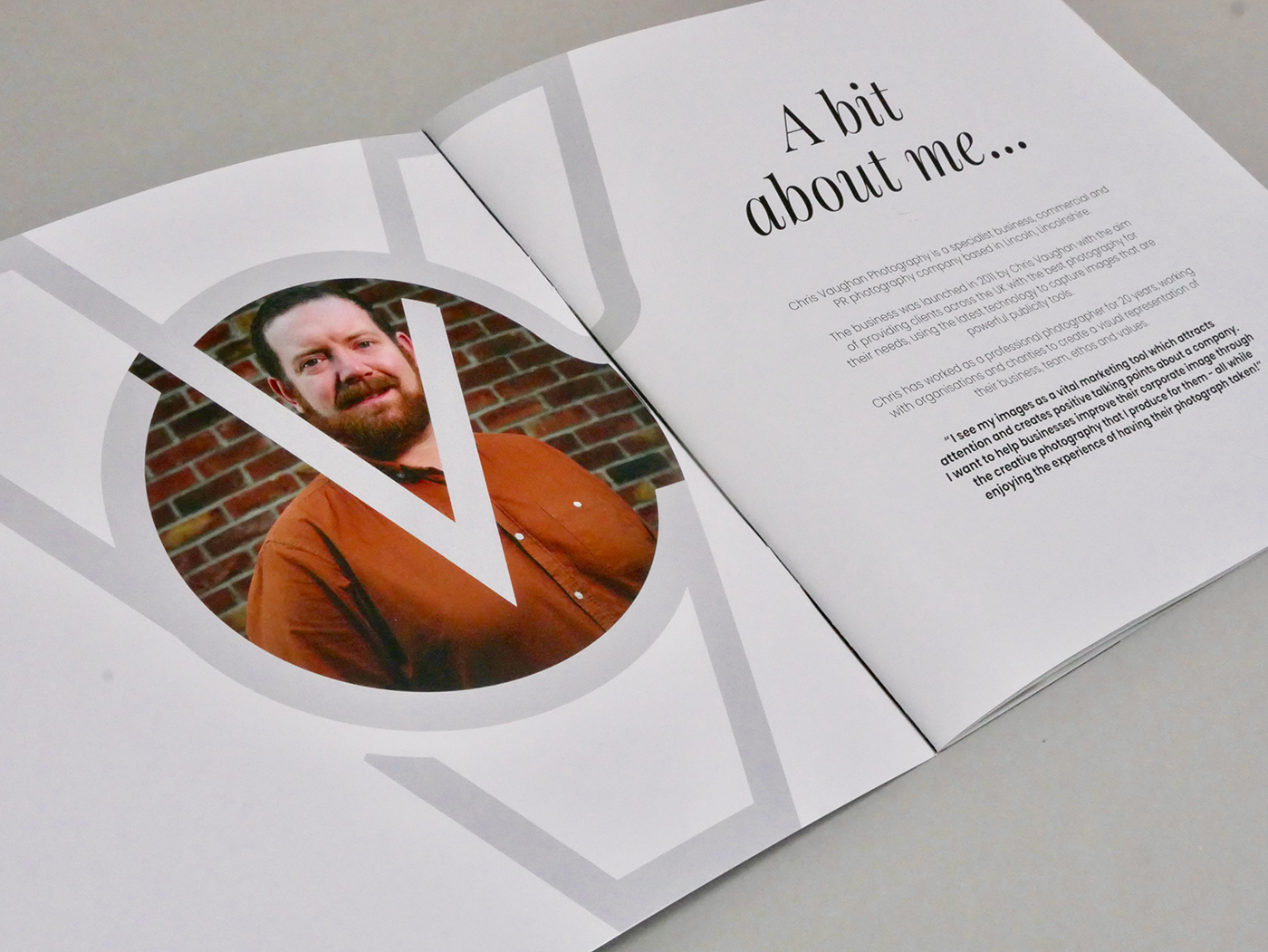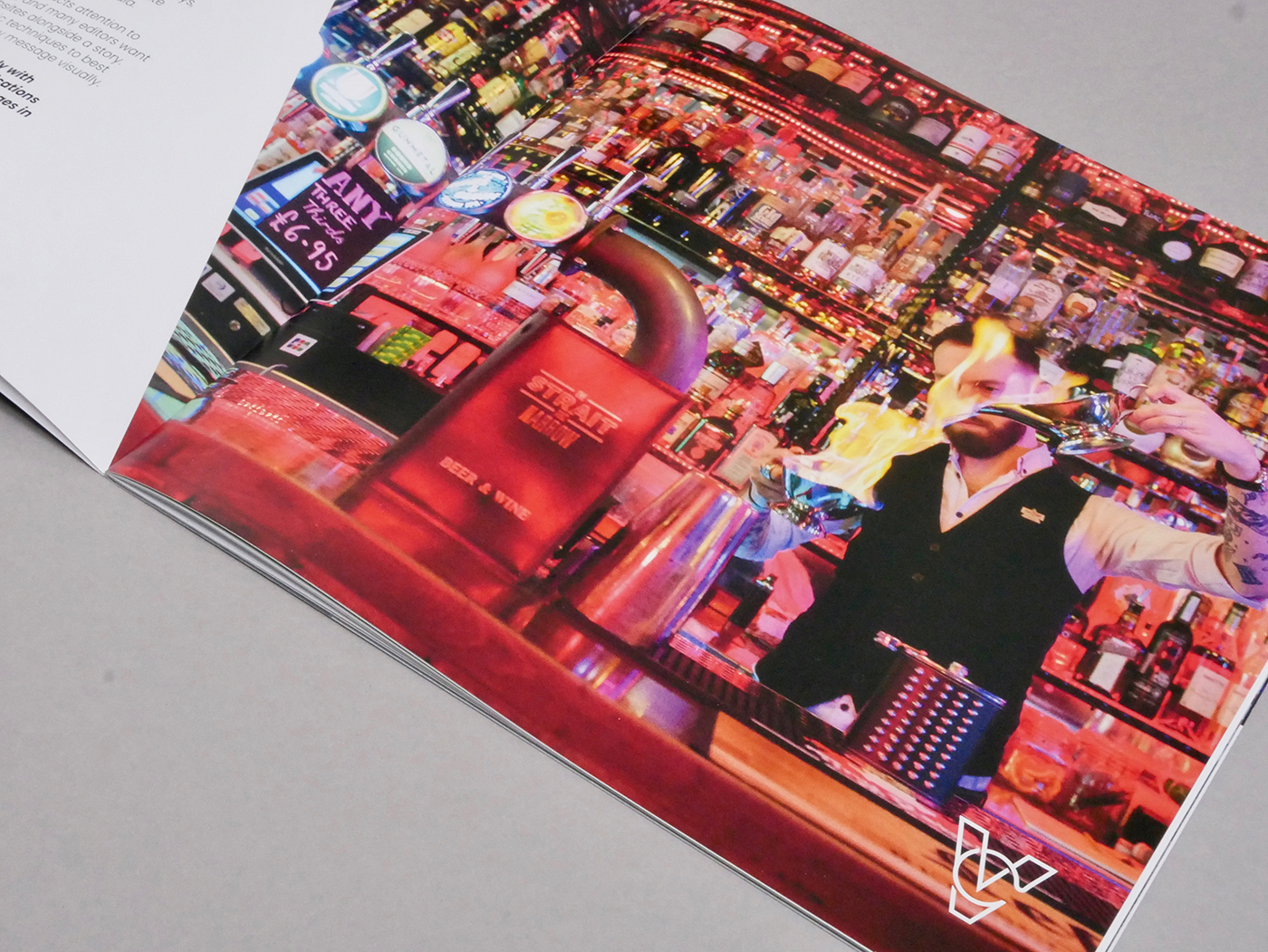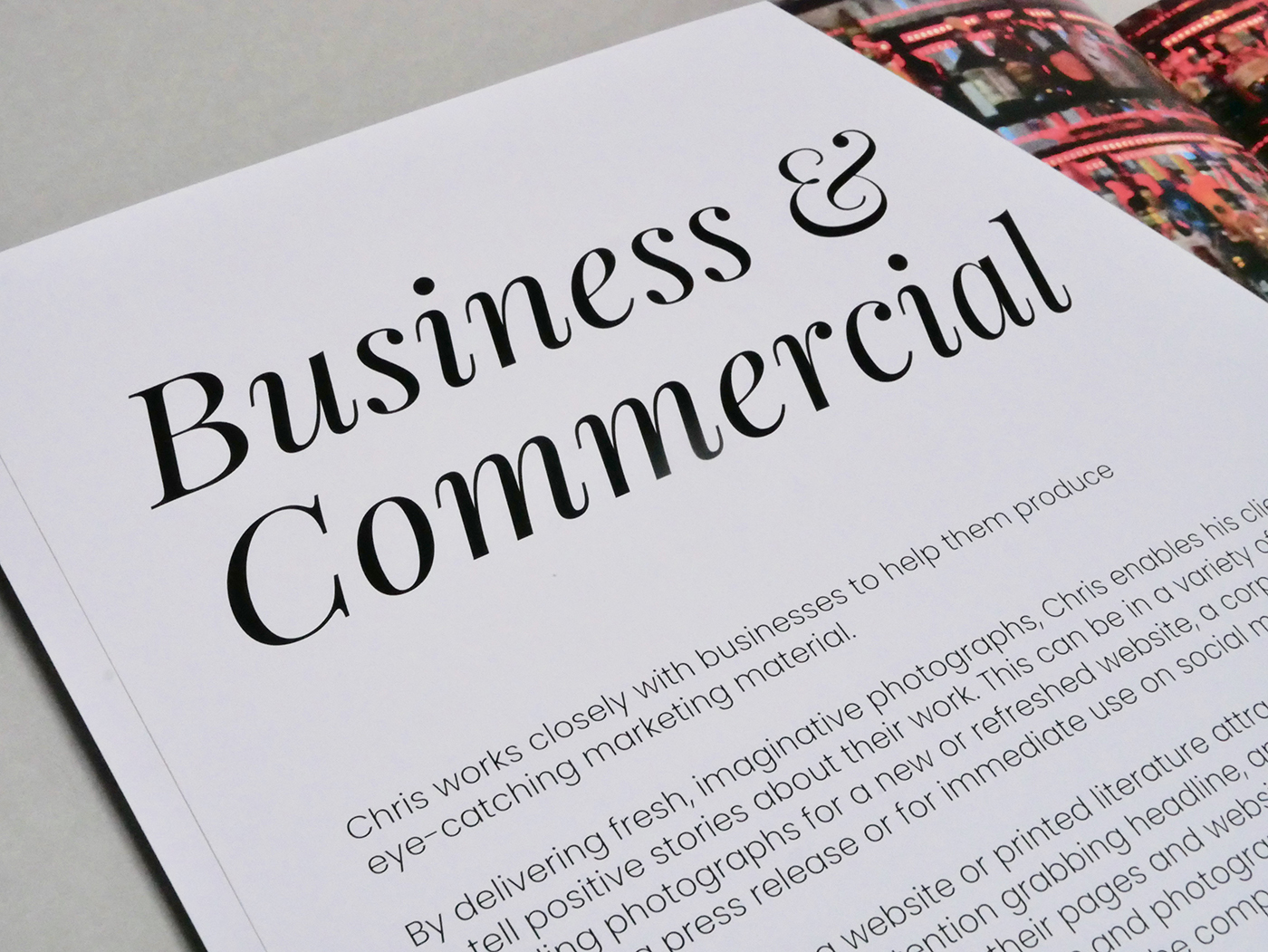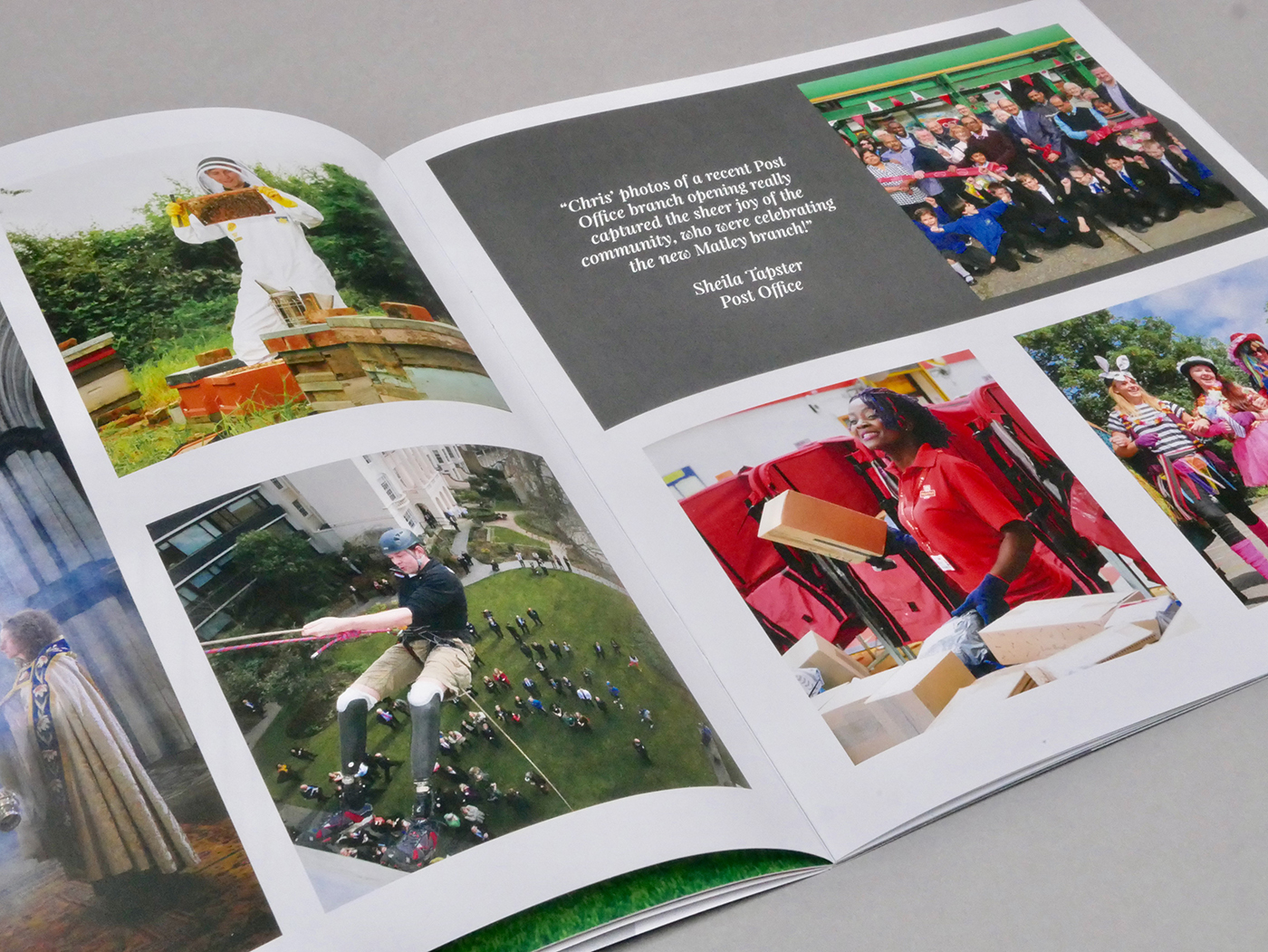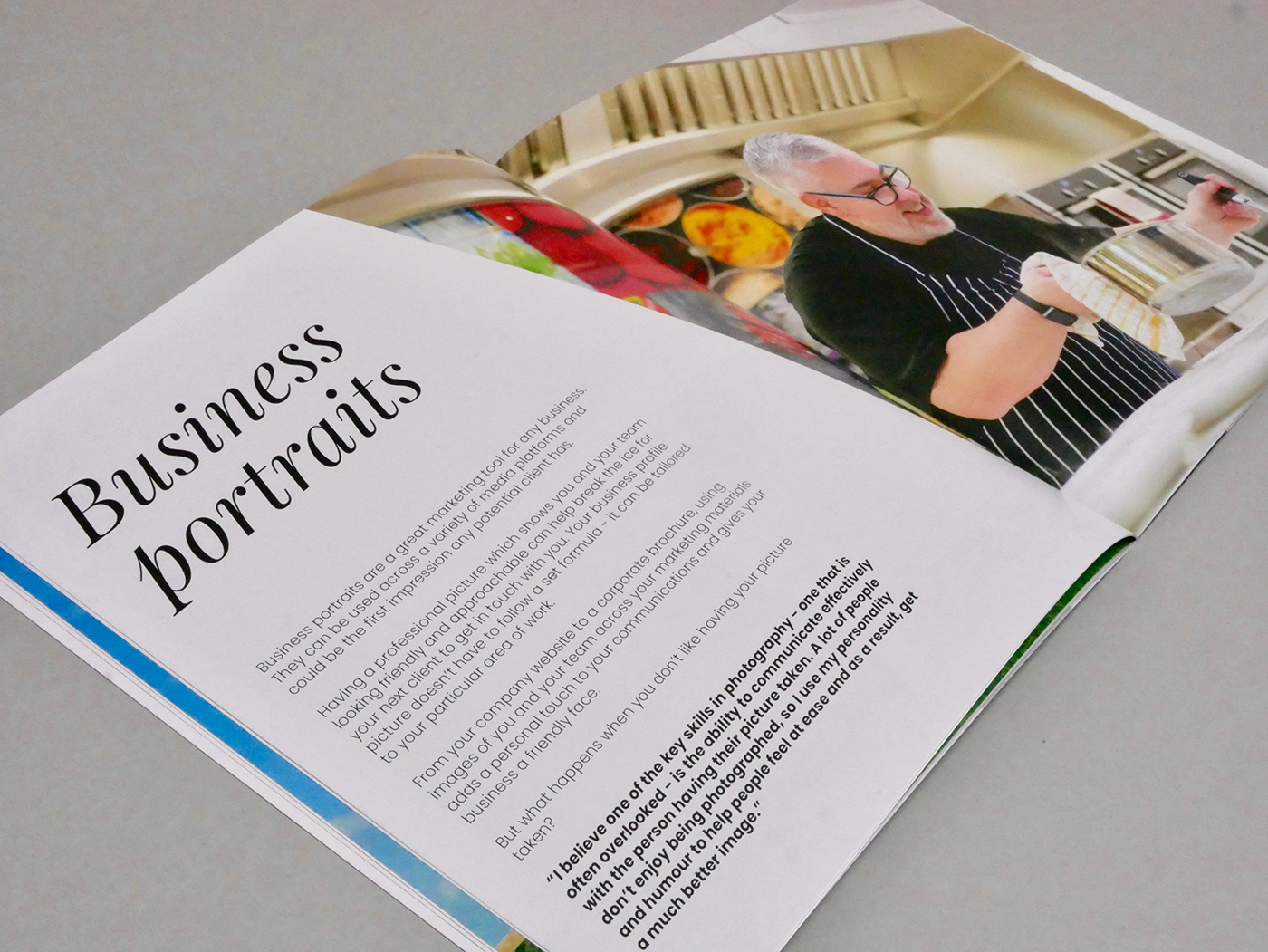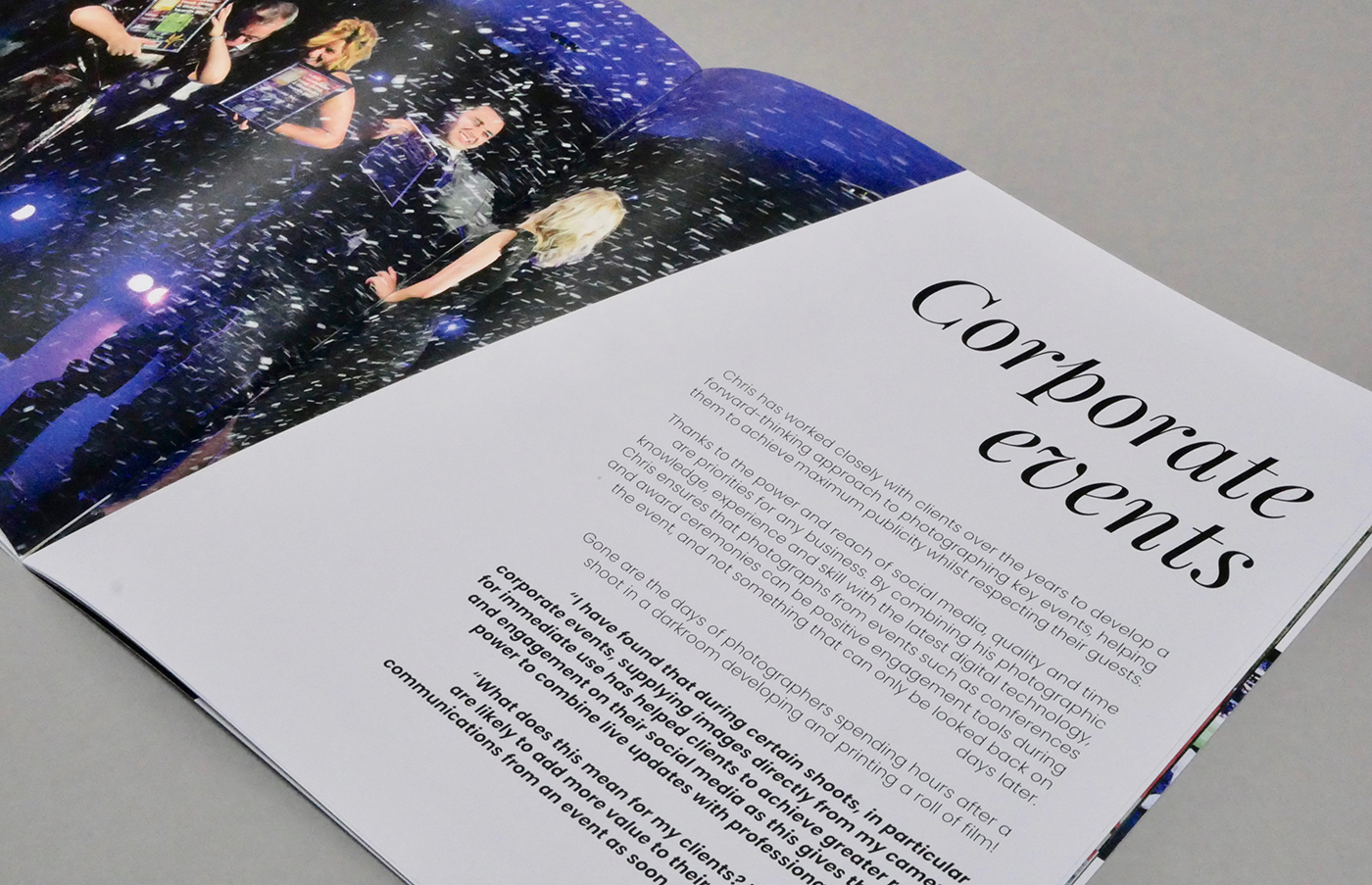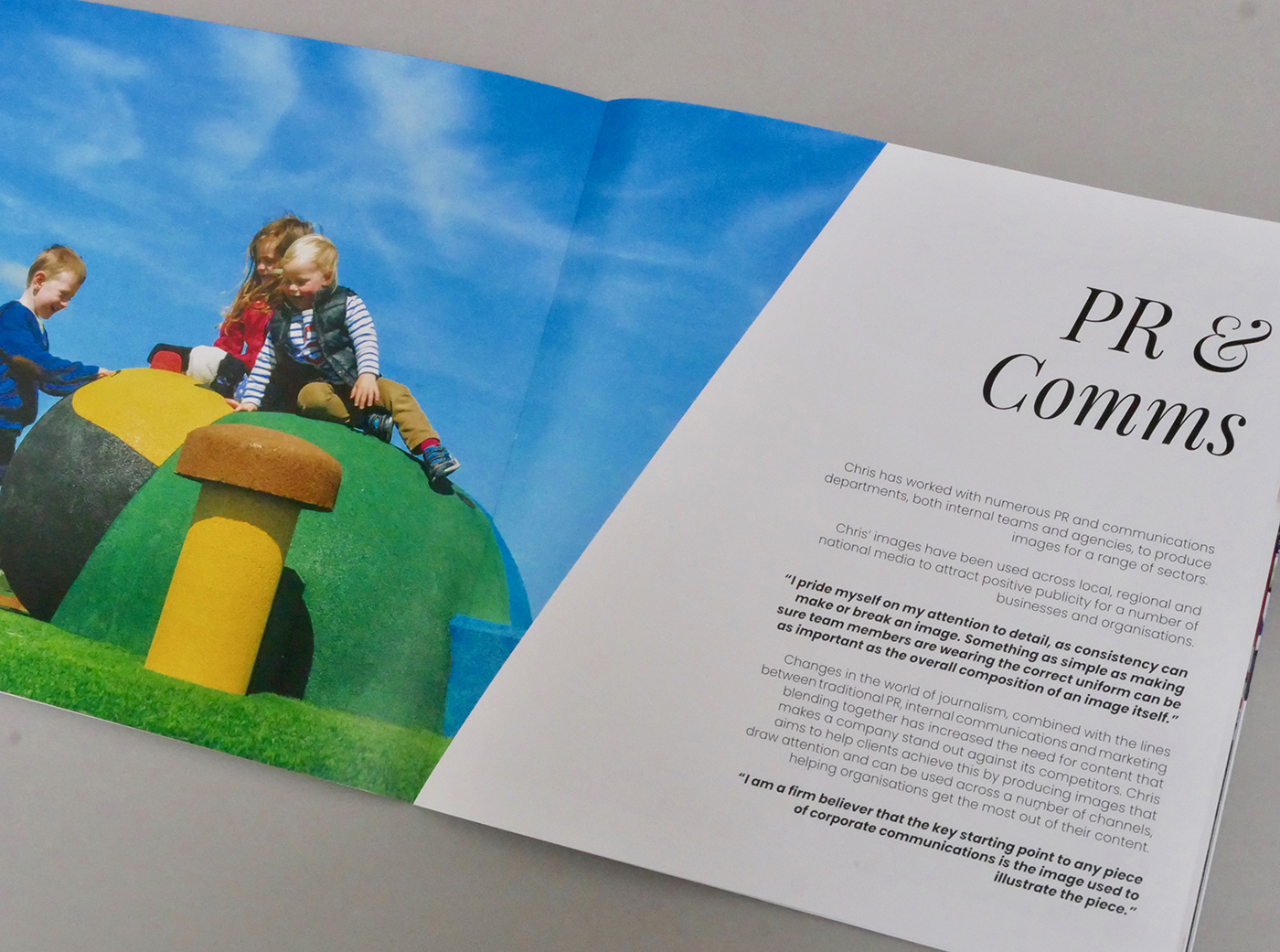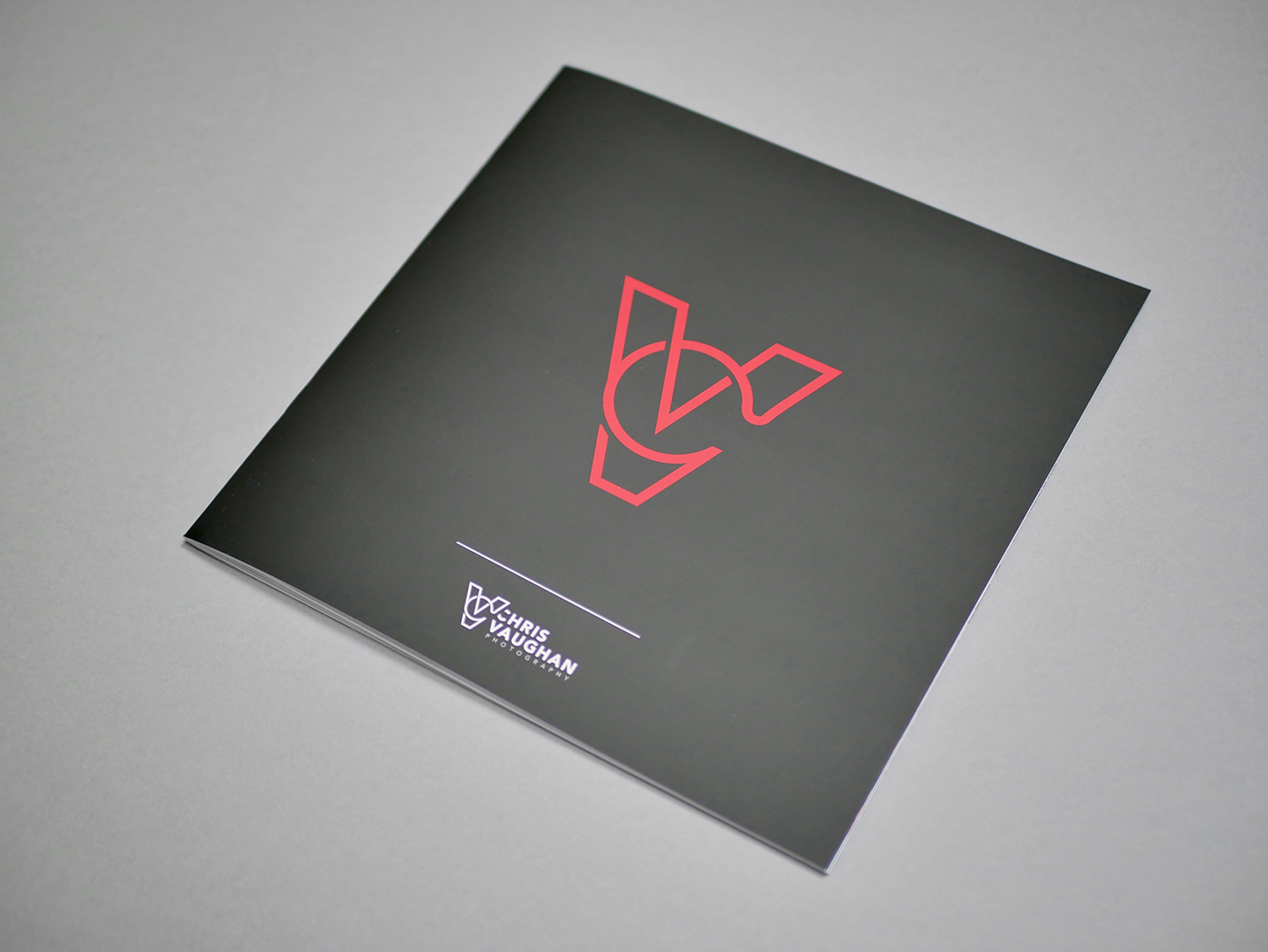 Photography
This is all down to Chris, some lovely work!