John Brash – Exhibition Stand
John Brash Timber commissioned us to create a design concept for a series of exhibition stands for trade shows around the country. Thd different stand highlighted a particular product they wanted to showcase at each trade show depending on the audience.
•
Exhibitions
The only time you want to be covered with shingles
Shingles and Shakes was the main product on this particular stand where we created a large open welcoming space to encourage business to be carried out in a relaxed manner. Technical information was displayed with hints and tips of the trade.  We also wanted to present the products in an unusual way so a small garden shed was utilized, covered with shingle, to house the coffee and tea making facilities along with a corporate give away store.
JB's corporate colours were used to maximum effect and all the products and materials on the stand could be used time and time again to ensure value for money.
The stand was very well received by visitors and competitors alike, the shed was even nicknamed the shed of goodies!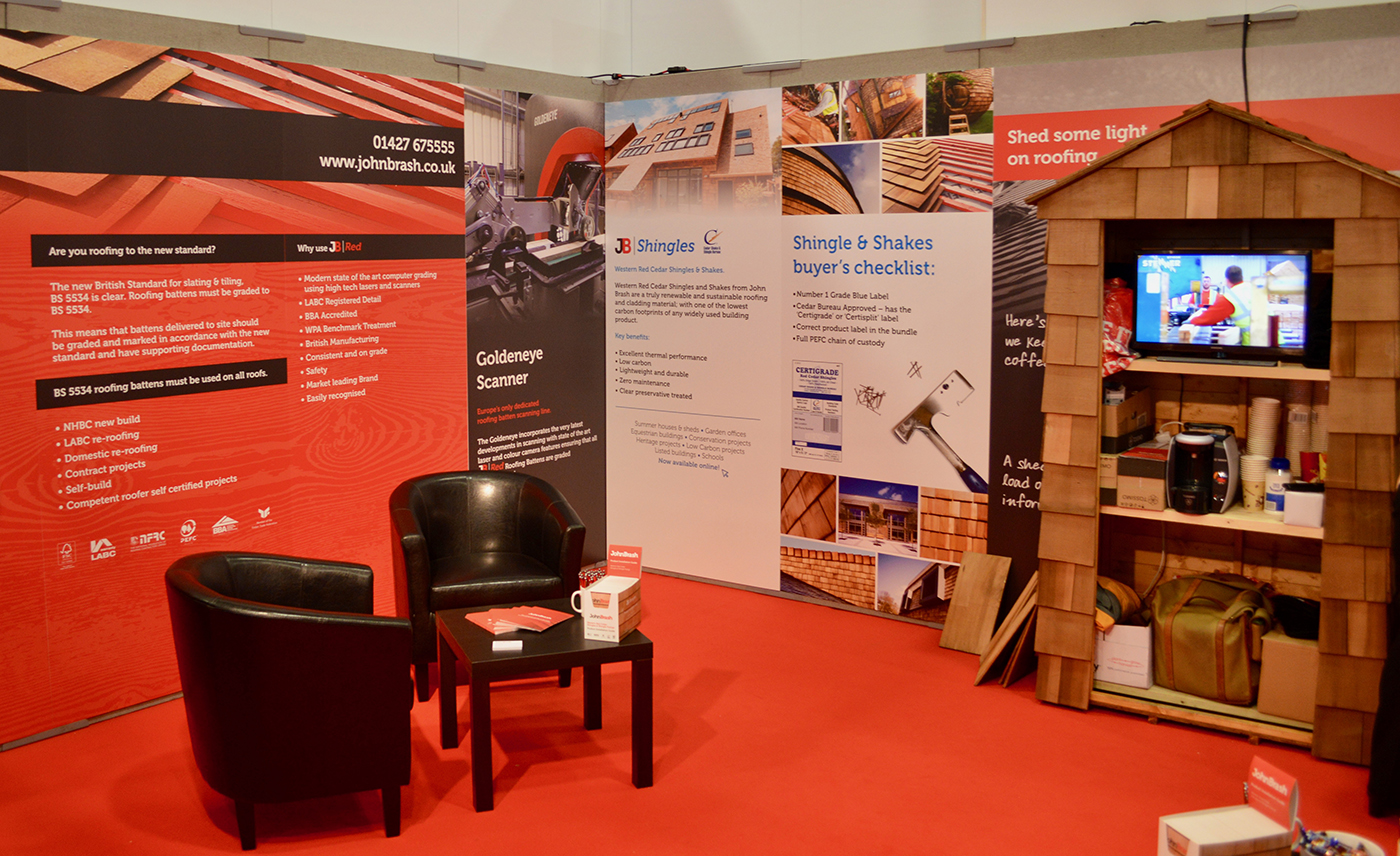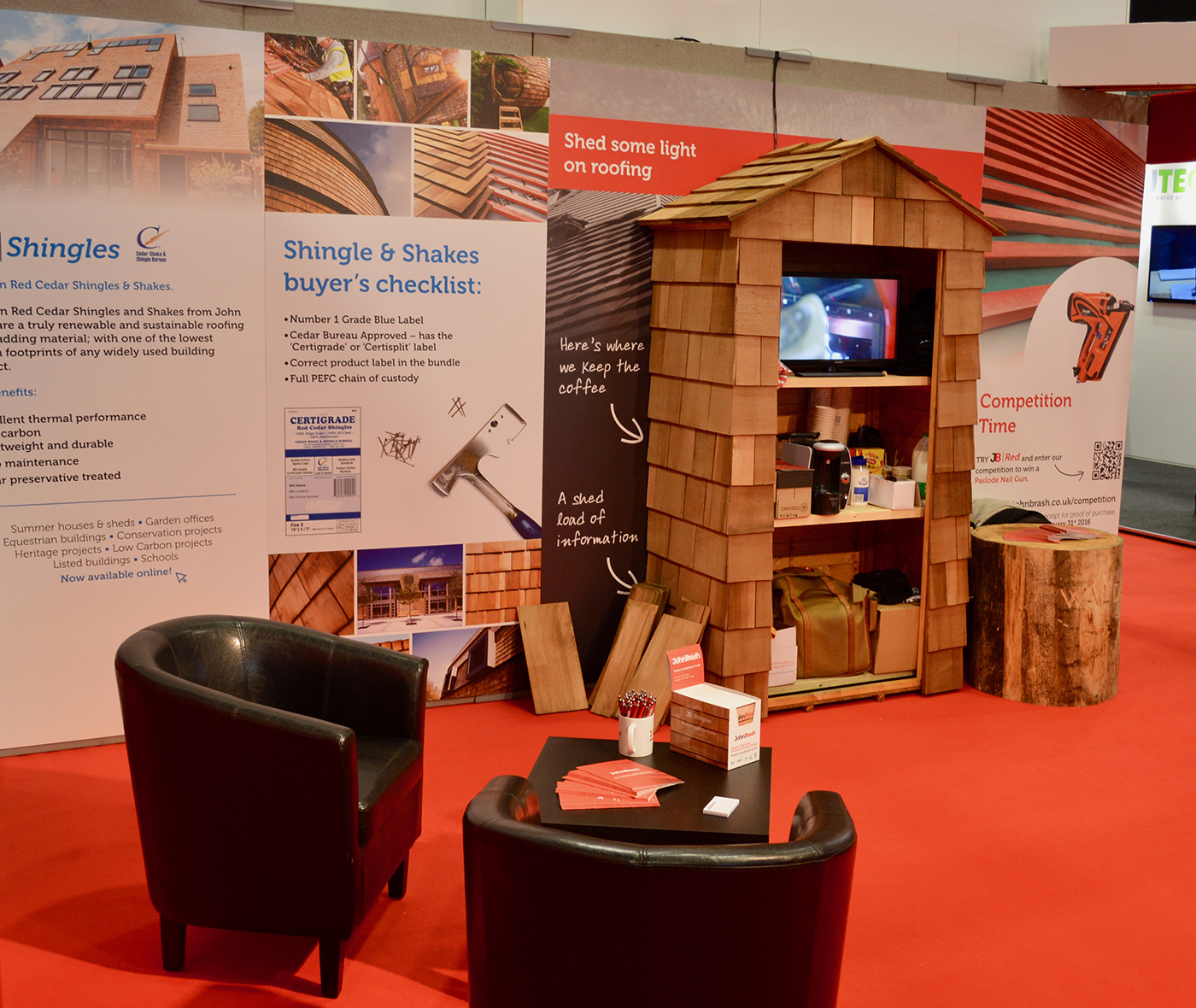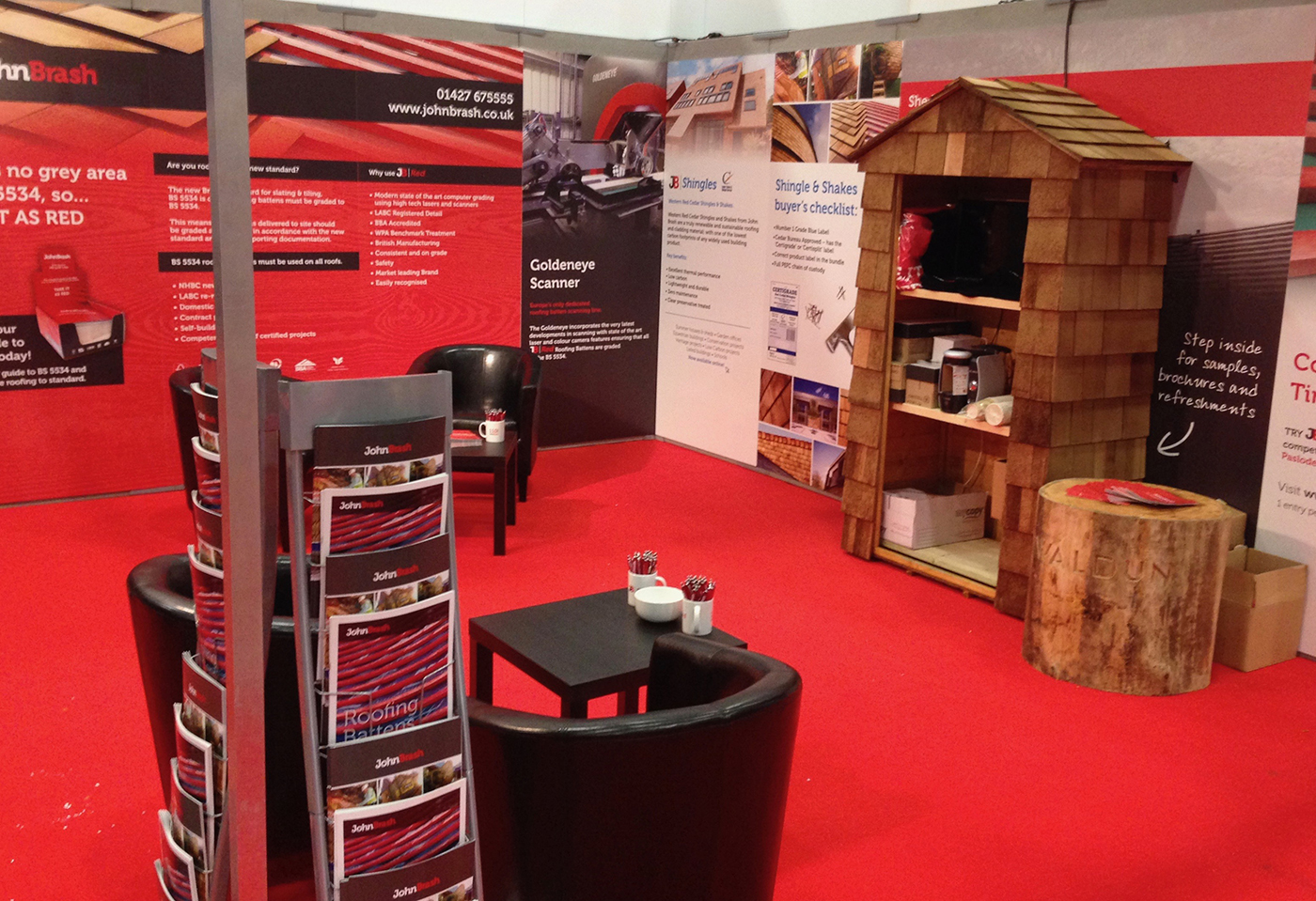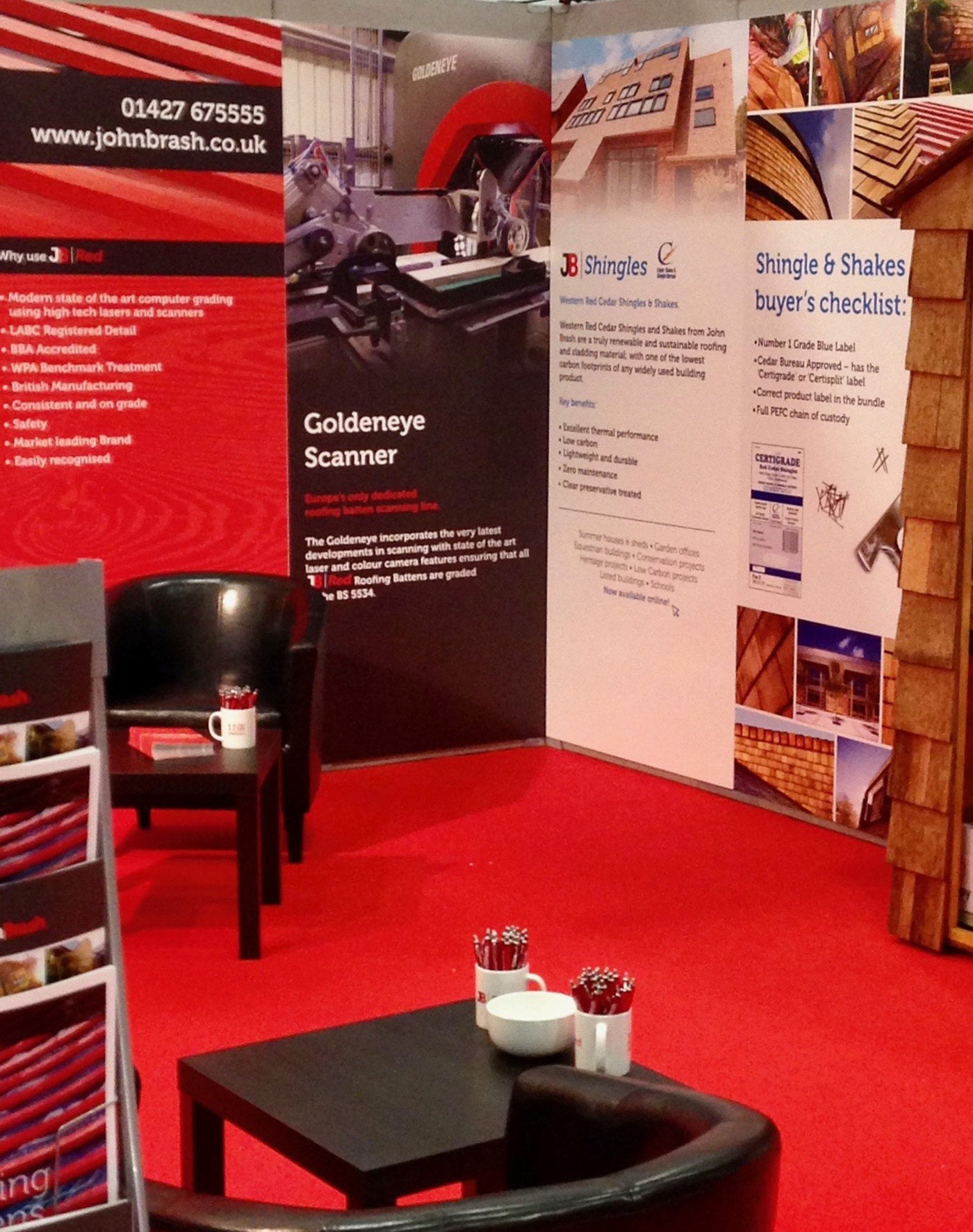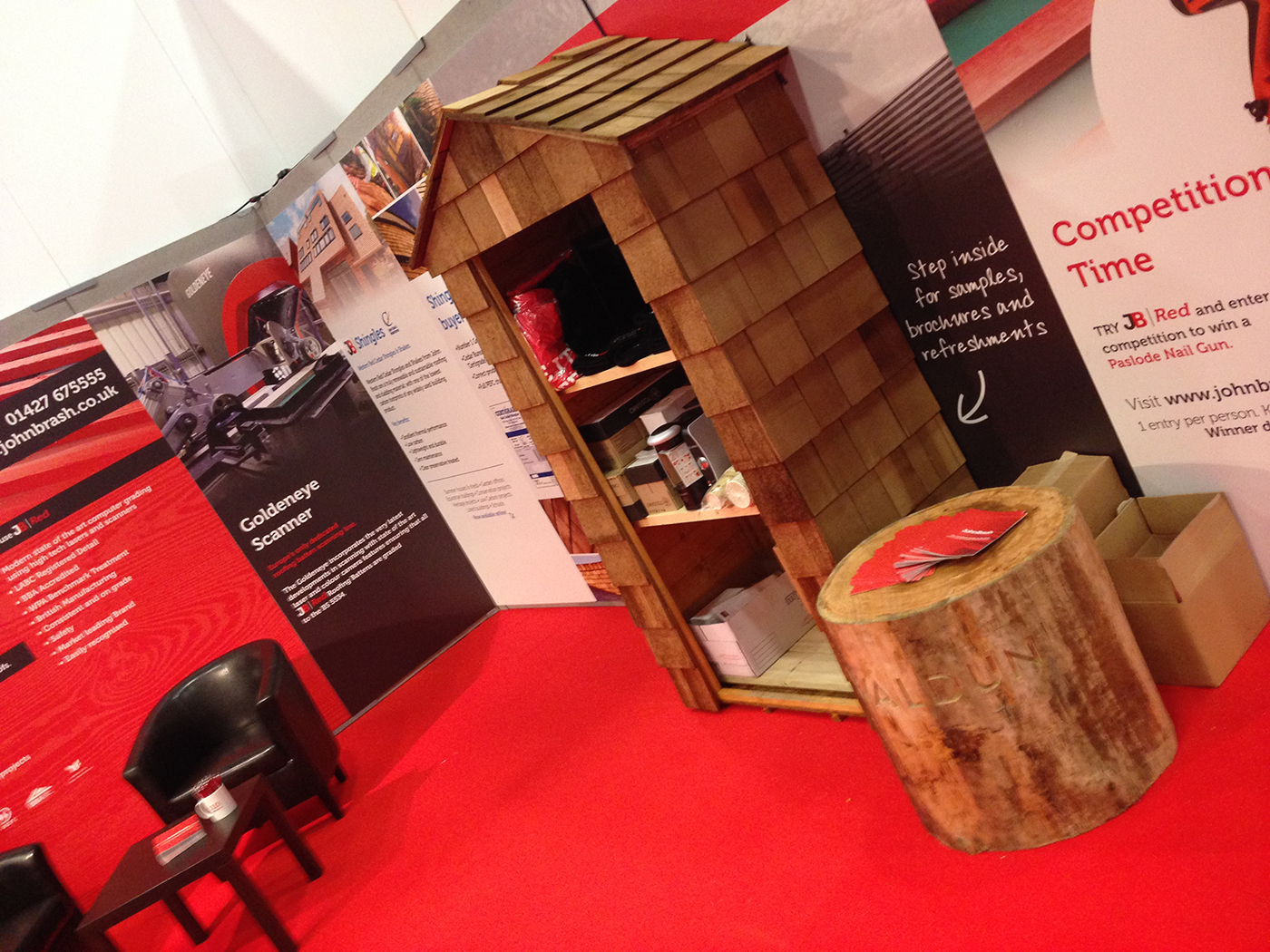 "The stand was easy to work on and helped us to advise visitors on the product, hints and tips. We had a lot of positive feedback from our visitors saying that the stand stood out for all the right reasons."