Fish4Jobs
Reach PLC came to us asking for a fully fledged marketing campaign for their recruitment arm, 'Fish4Jobs'.
Fish4jobs are a unique online recruitment site offering advertisers a unique passive jobseeker audience through their network of local news brands.
When we met with the client to take the brief we were instantly hooked…. Get it…. Hooked…. Fish4Jobs…. Oh forget it!
•
Concept
Do the fish!
With the recruitment industry becoming more and more competitive, we wanted to create a memorable campaign that stood out for all the right reasons.
After batting a few ideas around, we came up with #dothefish. The thought process behind this was we would run a multi-channel campaign working across printed material as well as social, television and online. In order to engage members of the public, we ran multiple social competitions under the hashtag 'dothefish' encouraging users to do a fish face selfie as soon as they'd bagged their dream job.
This ran alongside multiple printed and television advertisements consisting of various models pulling their fish face in different job scenarios.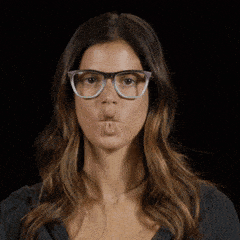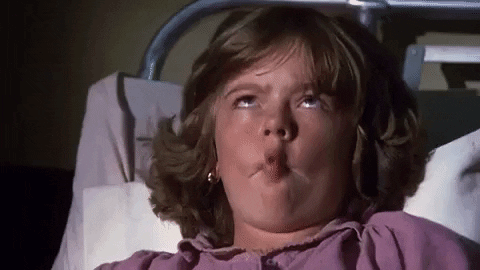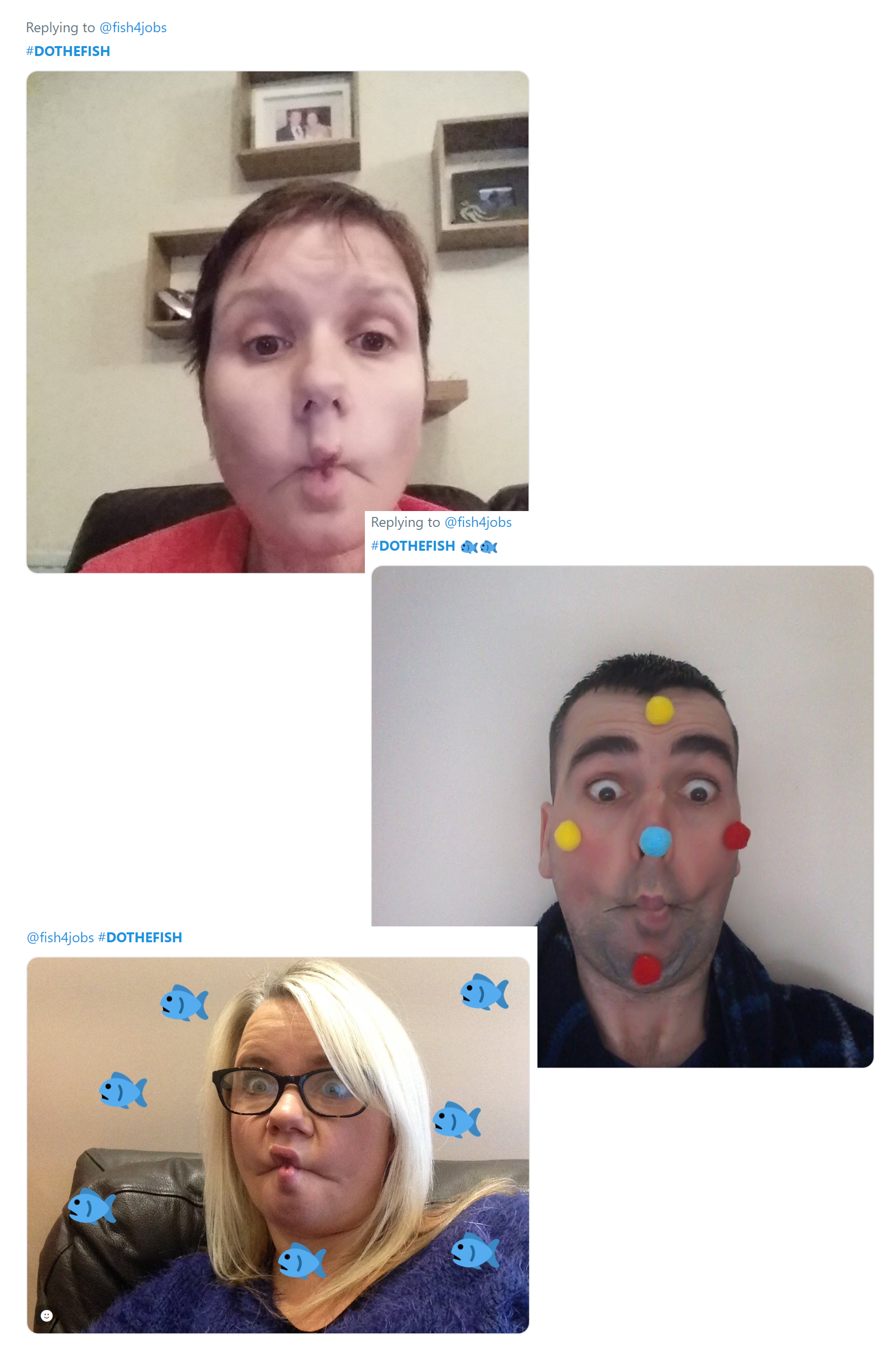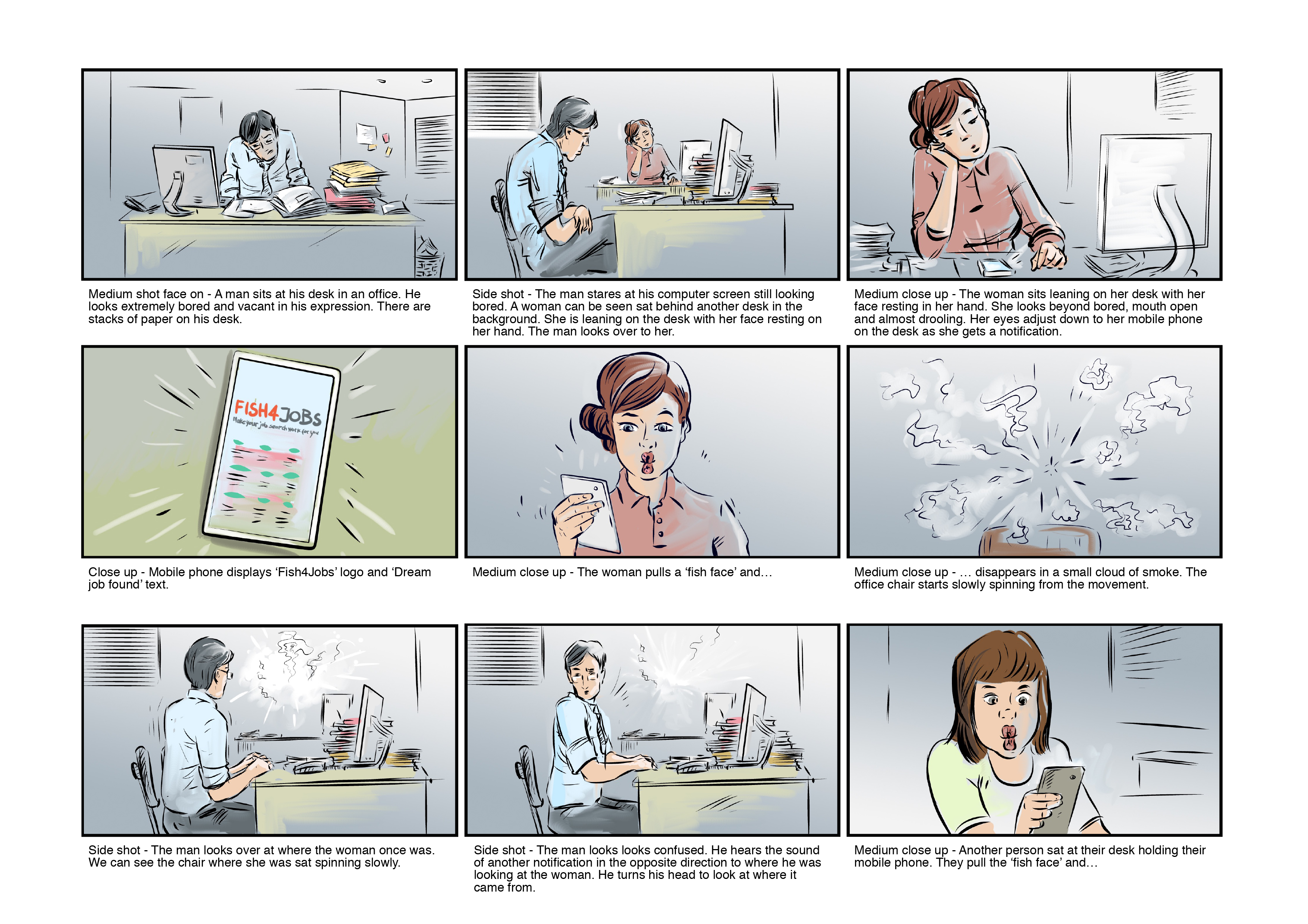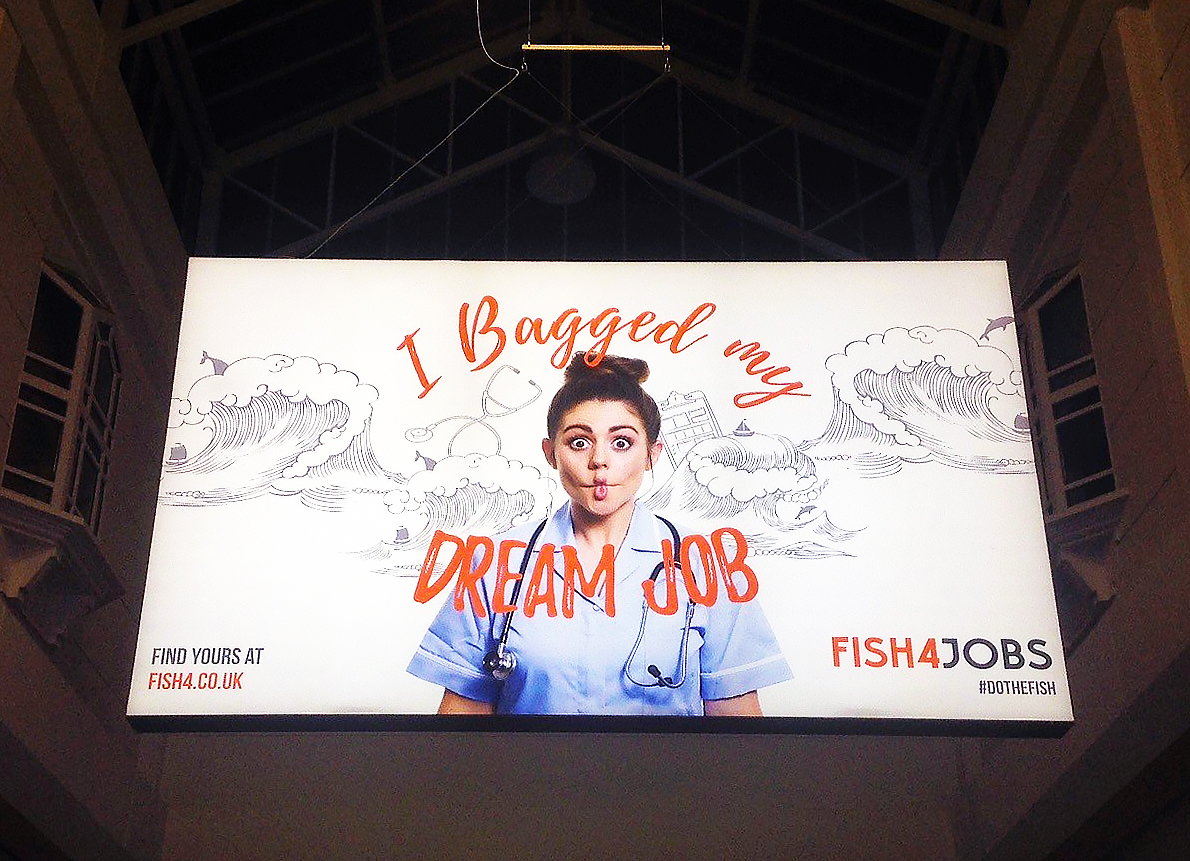 •
Print
A playful nature
The model photography was then edited within the studio. The playful nature of the campaign was reinforced with a bespoke illustration that sat behind the photography. This tied the campaign together and created a consistency throughout the marketing material.
We carried through the colloquial theme by creating the tagline 'I bagged my dream job'. This summarised the friendly positive nature of Fish4Jobs recruitment process perfectly.
The printed material of the campaign was used on a plethora of medias ranging from national newspapers, billboards, bus stops, bus sides and taxi wraps.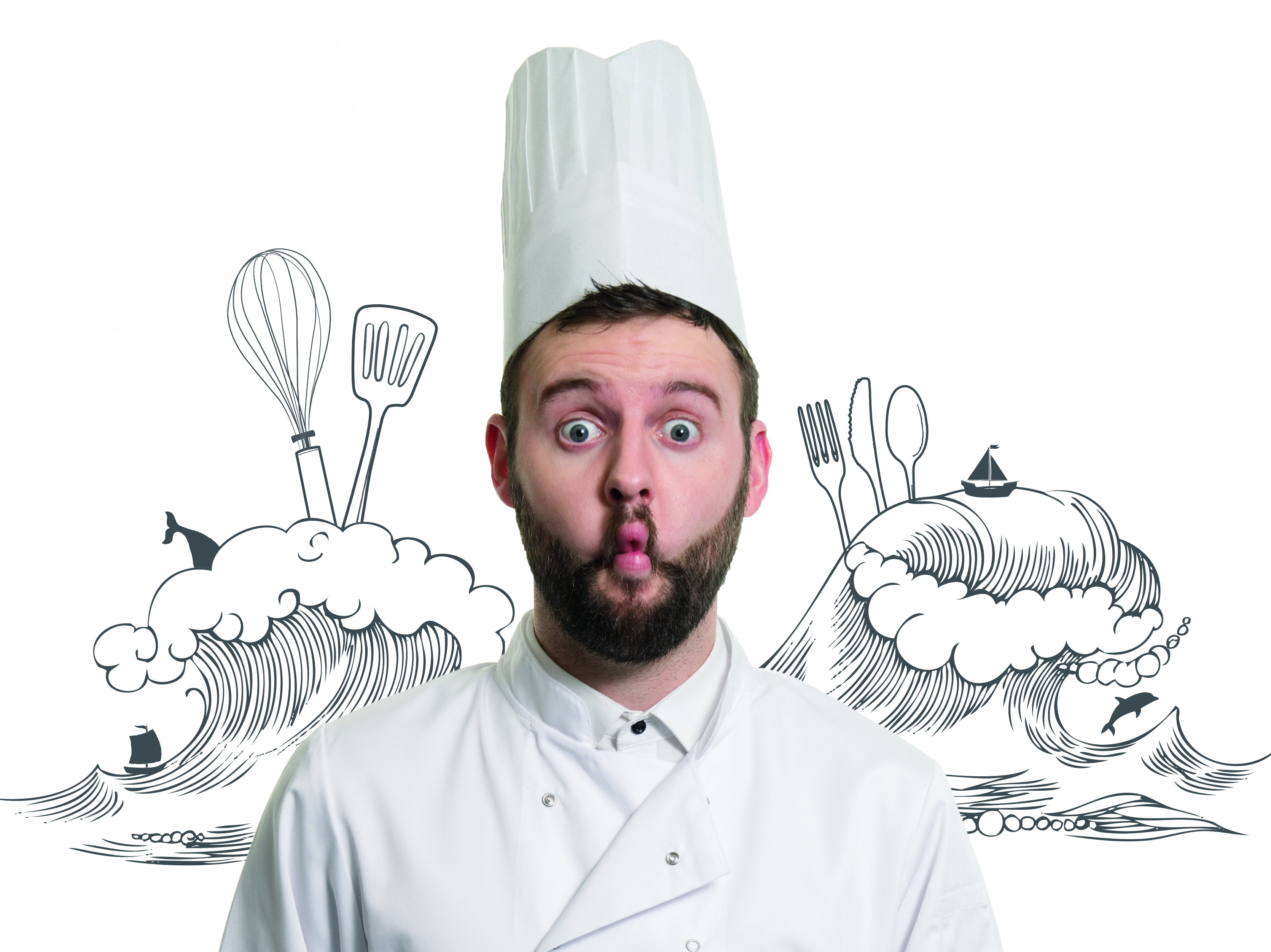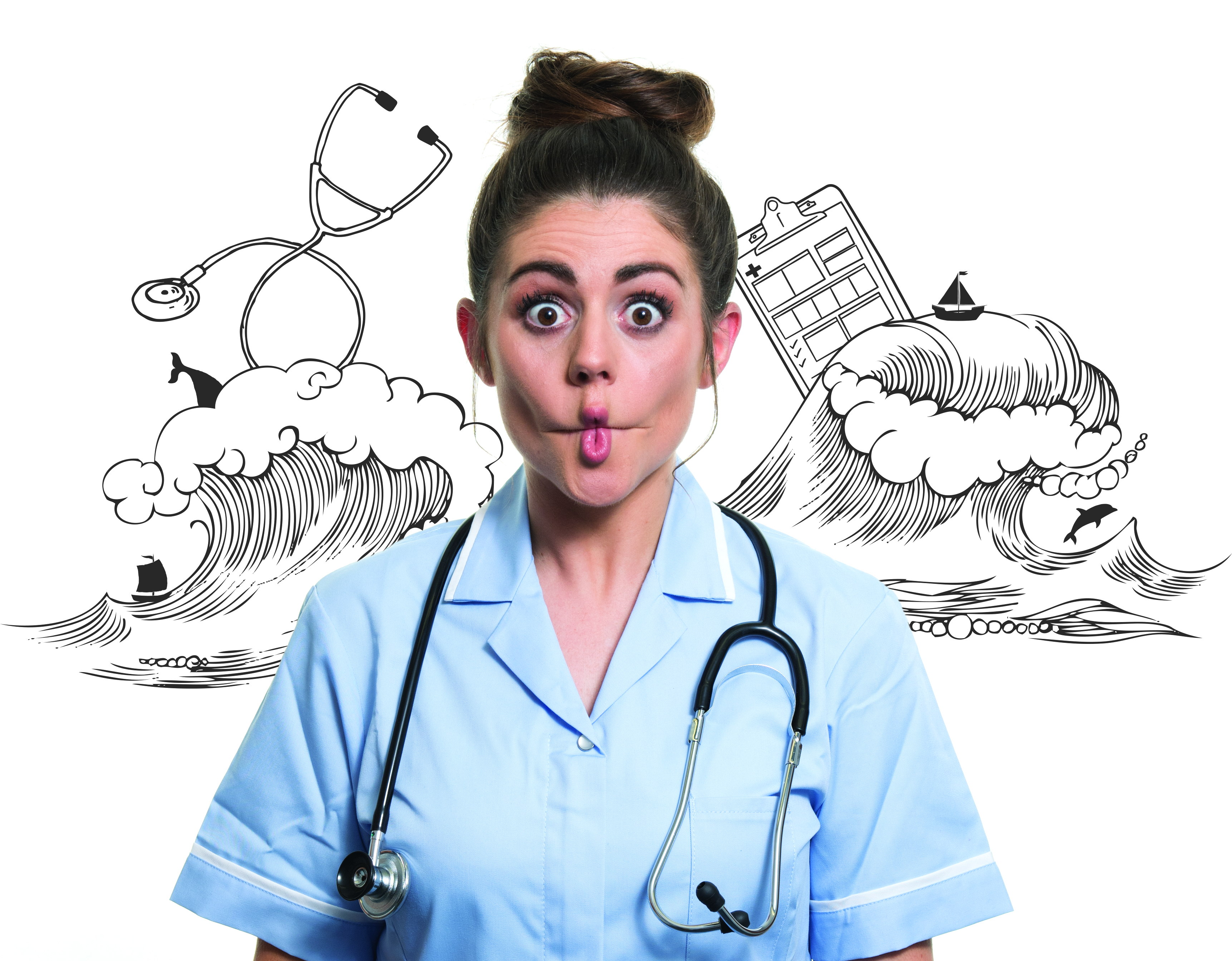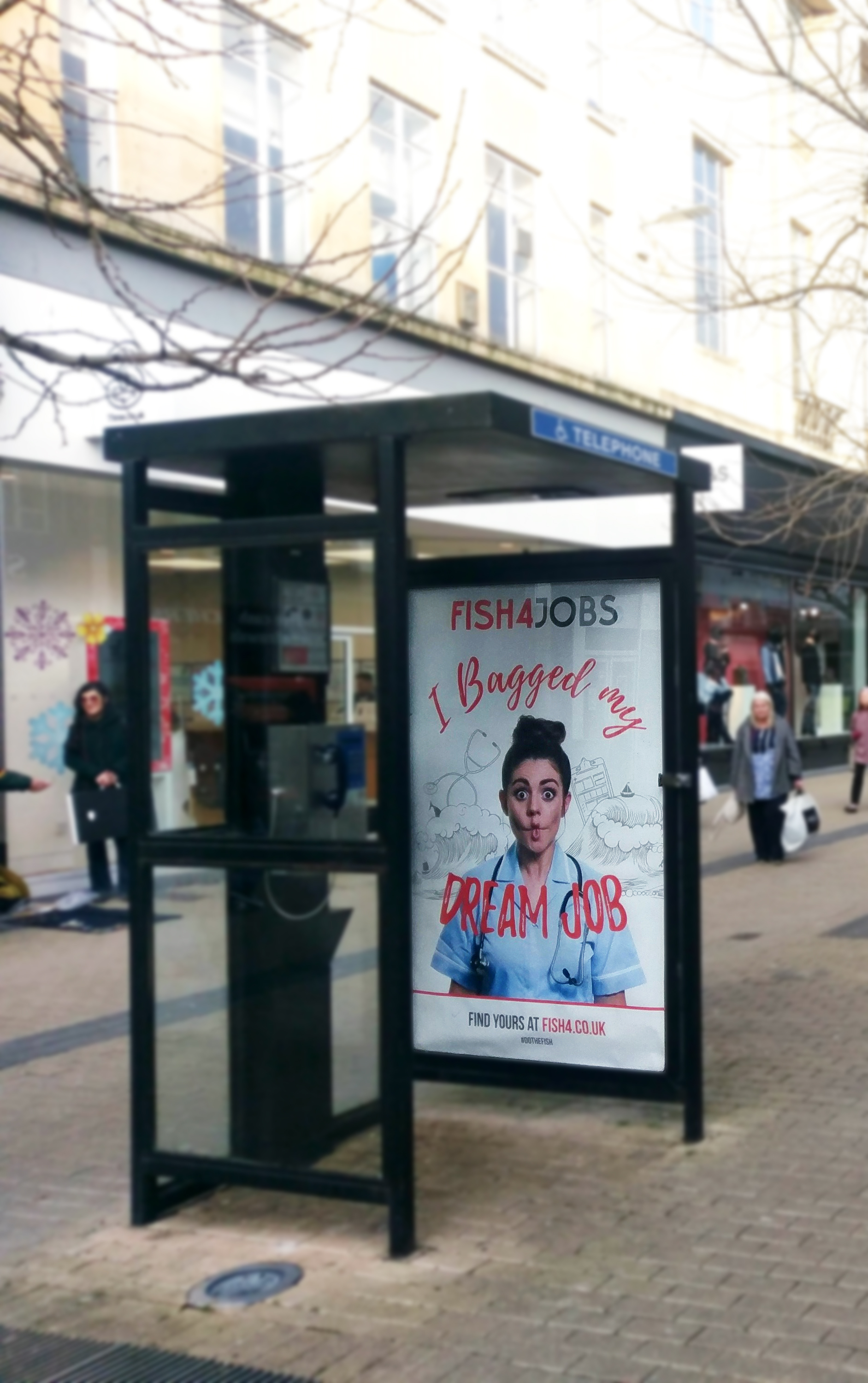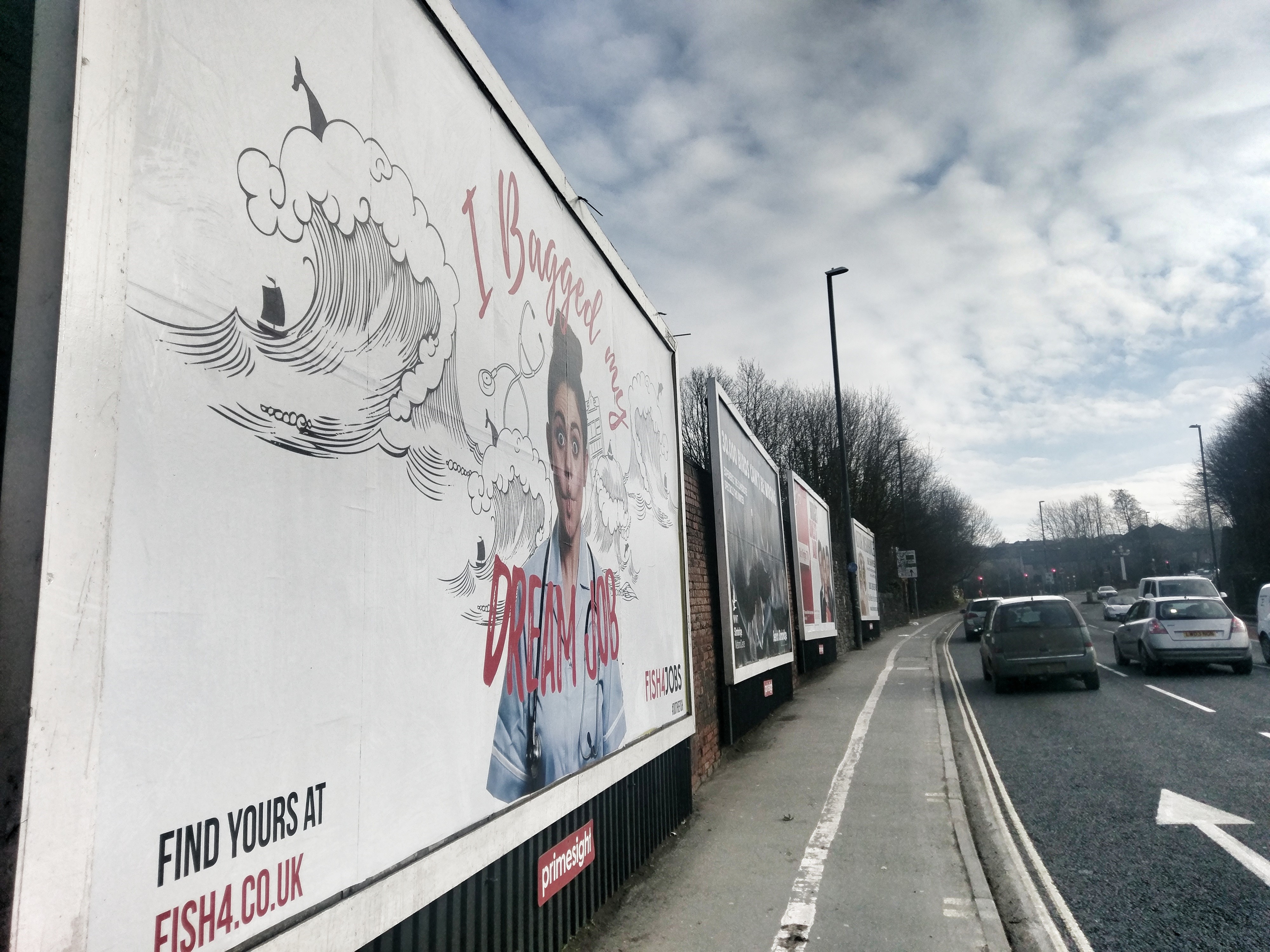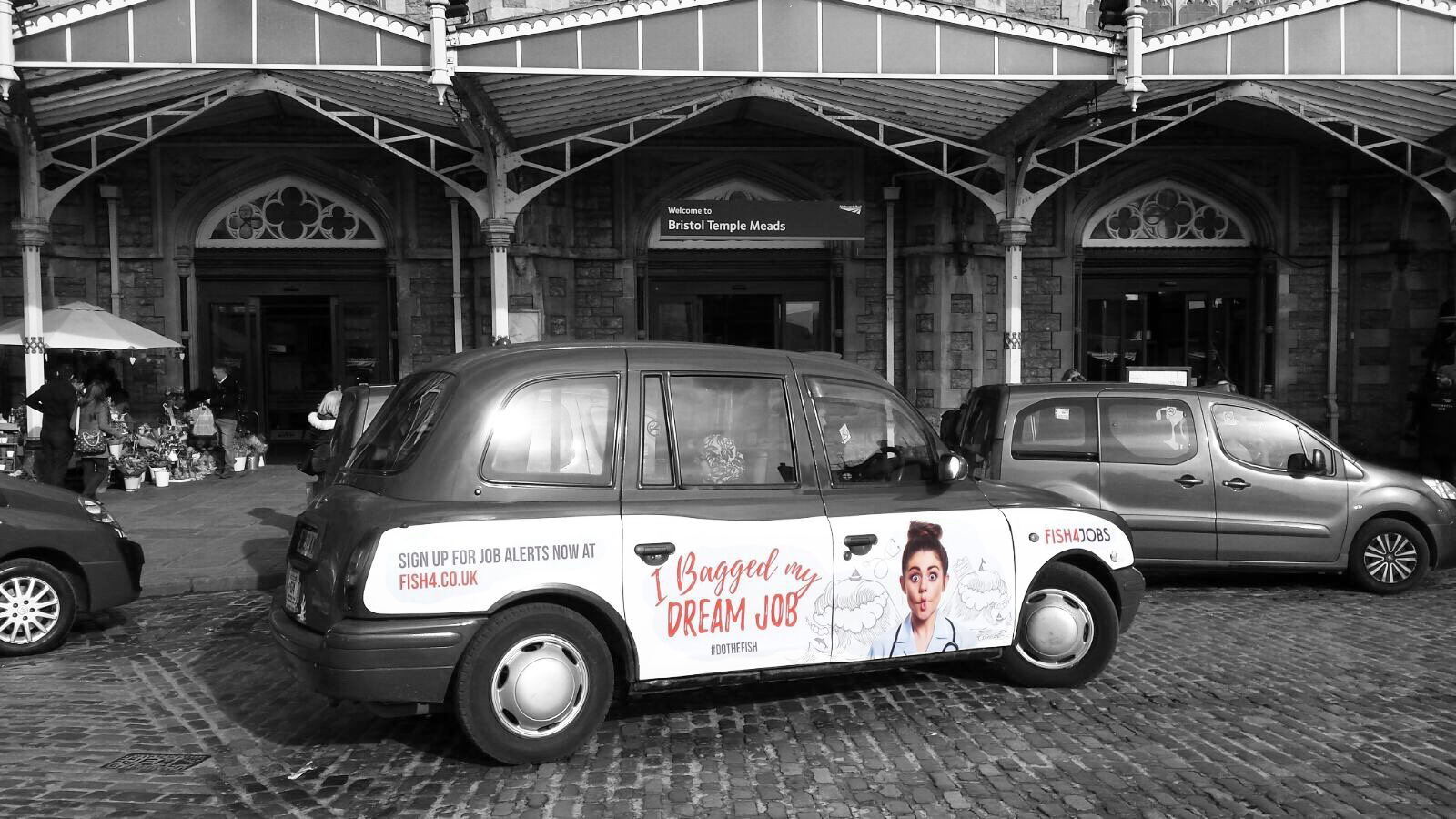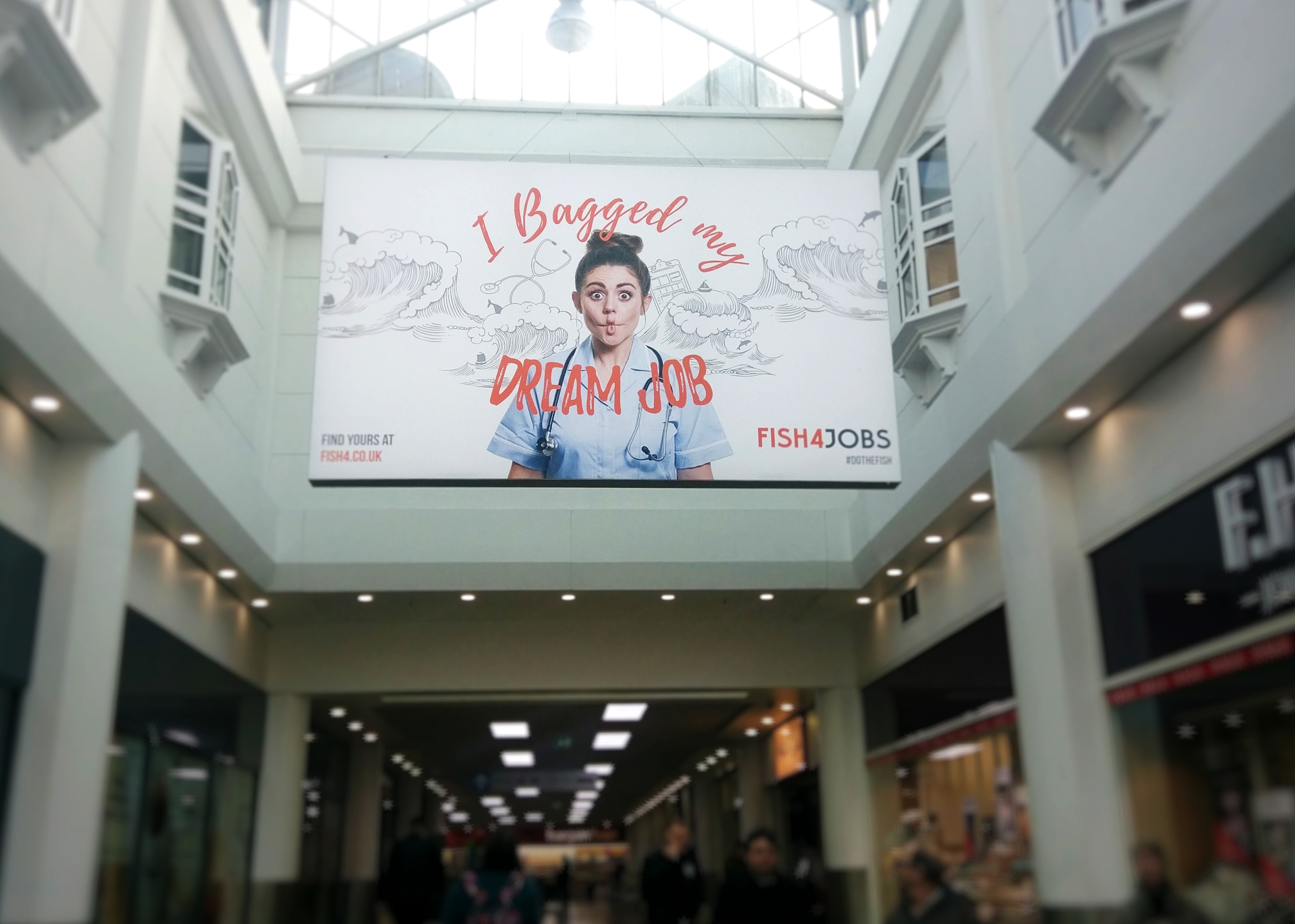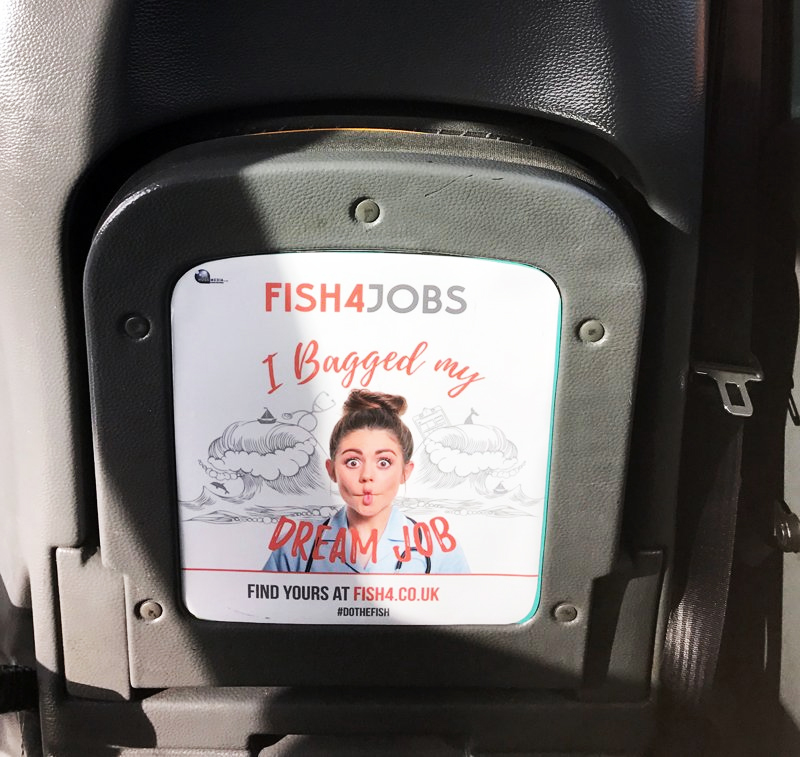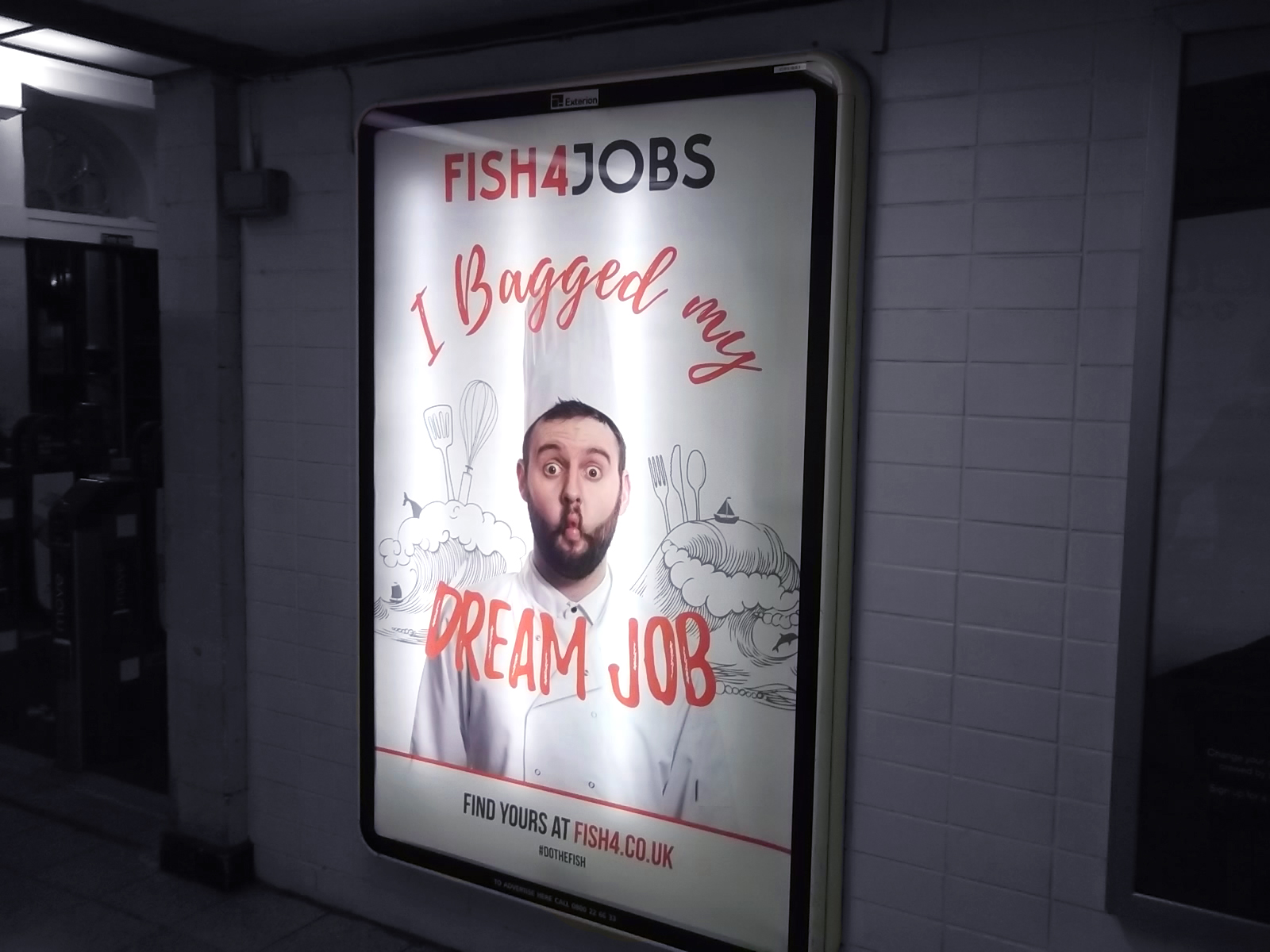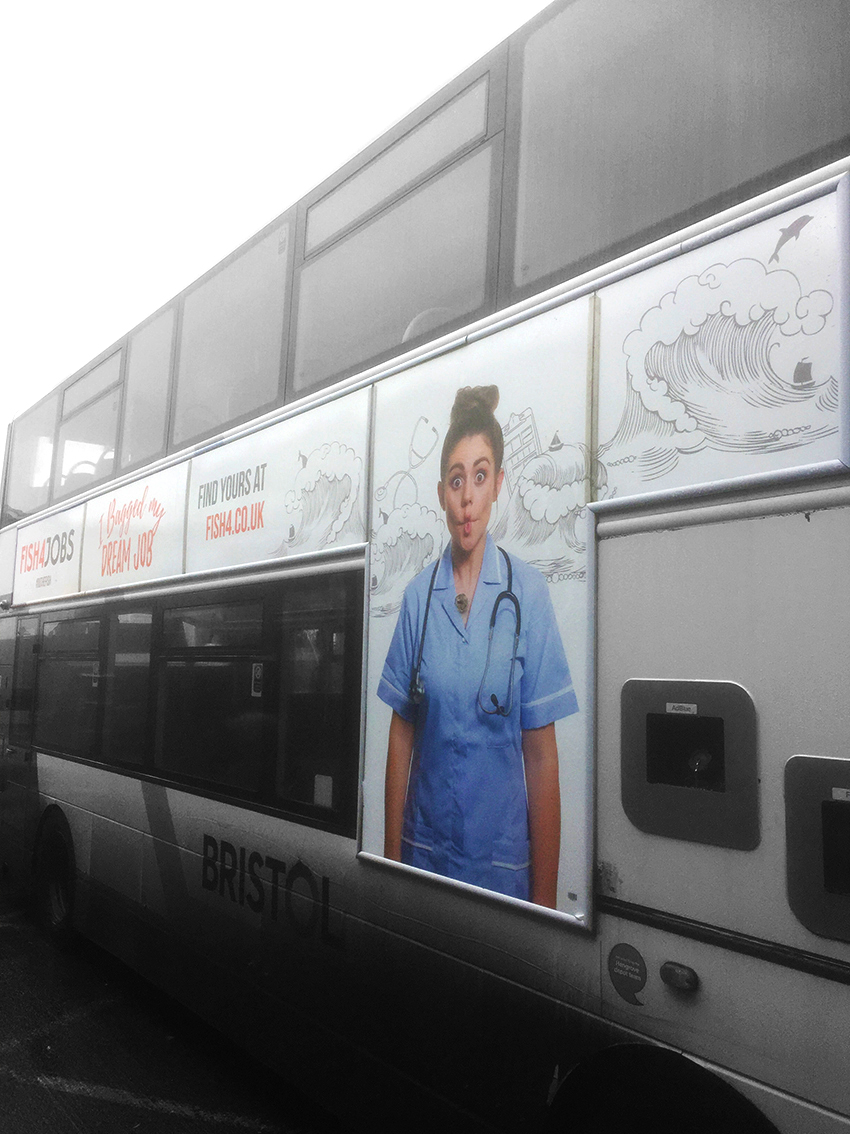 •
Photography
News team, ASSEMBLE!!
 In order to get the end result we wanted to achieve, stock photography just wasn't going to cut it. Assembling our crack team, alongside Chris Vaughan, various models and a make-up artist, we got the shots we needed and saw our vision come to life.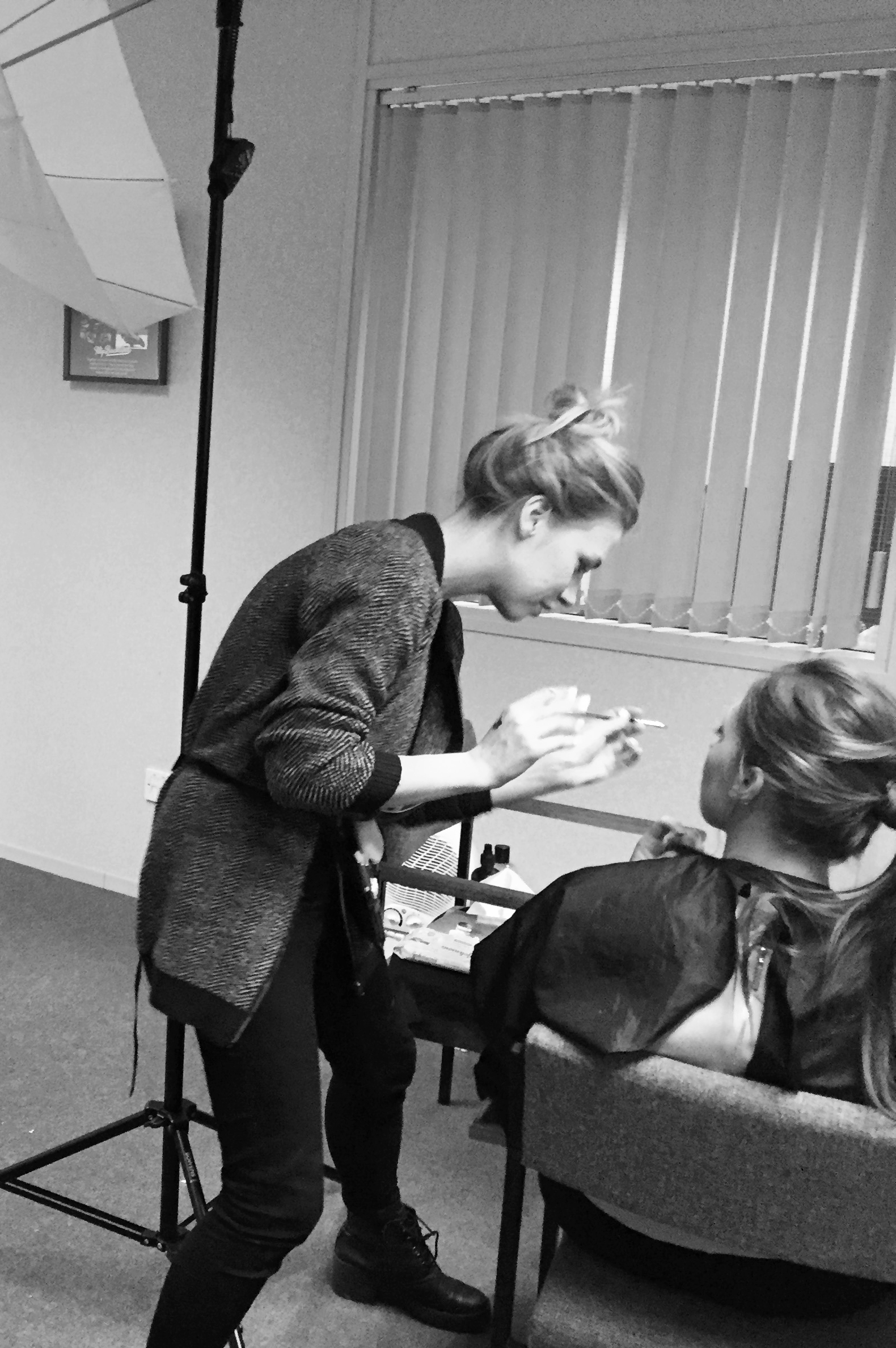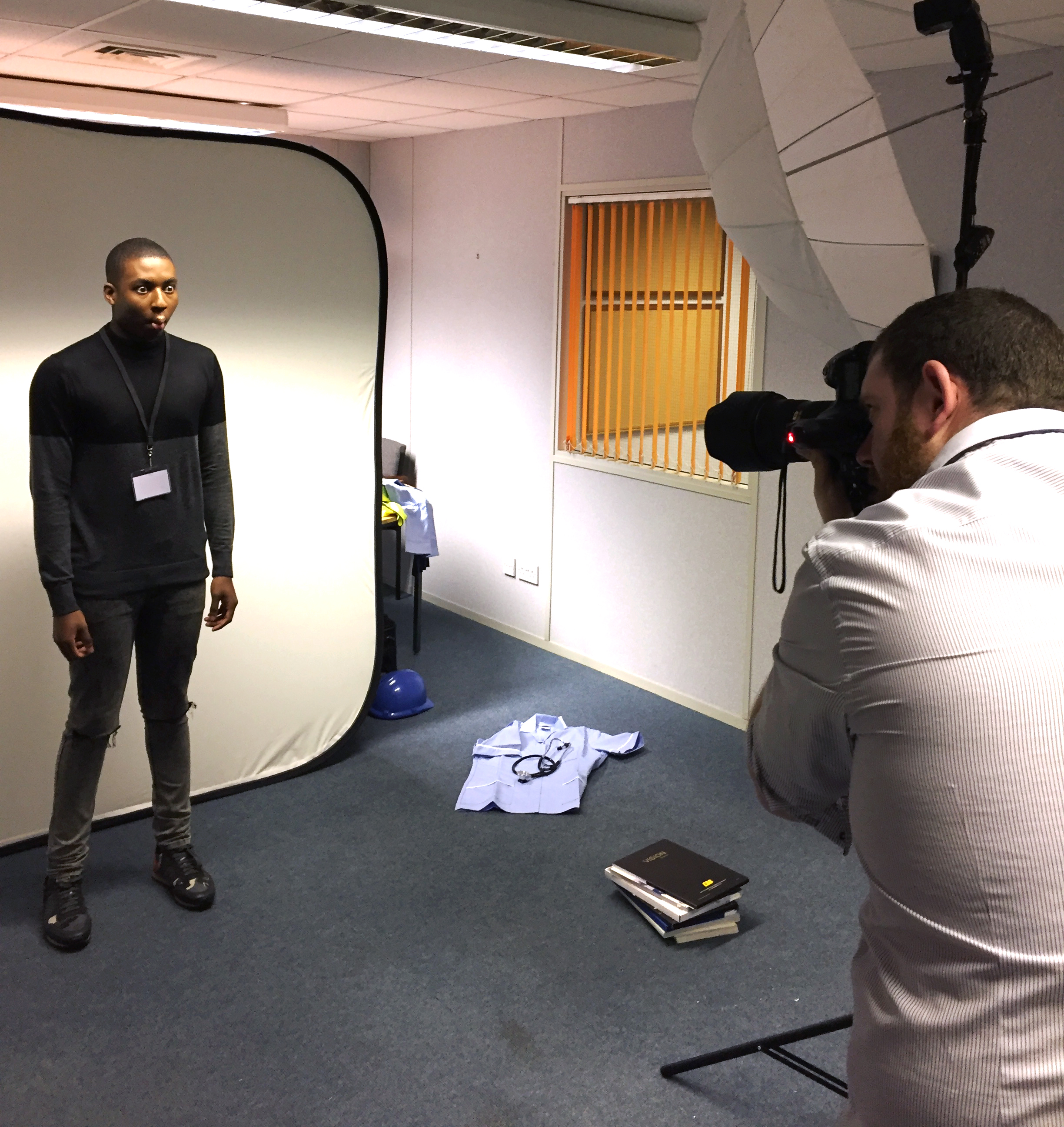 •
Video
Sky Adsmart
In order for the campaign to hit from all angles we created a television advert to be featured on Sky AdSmart to generate awareness in Bath and Bristol. The television advert brought a fourth dimension to the entire campaign and truly was the icing on the cake. Get the popcorn ready!