Chestnut Homes
Established in 1988, Chestnut Homes enjoys a reputation for building high quality new homes in Lincolnshire. They build a range of new homes, from houses and apartments suitable for the first time buyers, through to five bedroom executive homes. Chestnut Homes place great emphasis on structural integrity and finishing properties to a high standard.
•
Background
We were approached by Chestnut Homes to create a new look and feel for their marketing material moving forward. We did this by presenting numerous high level concepts and mood boards which were then whittled down to a solid and well thought out campaign.
•
Concept
By taking the 'C' element within the identity and utilising it, we created a truly bespoke design style that can run through all marketing material for consistency. This design style makes the collateral instantly recognisable as Chestnut Homes due to the use of the brand element.
A selection of bespoke lifestyle shots were taken to advertise to each target demographic. The messaging also changed depending on who we were advertising to at that time.
Multiple brand elements were created such as taking a cross section of the Chestnut Homes petal. This not only created a truly bespoke shape that also represents a roof of a house (very fitting for their sector), but also acted as a wayfinding and directional aid to help guide the viewers around the design.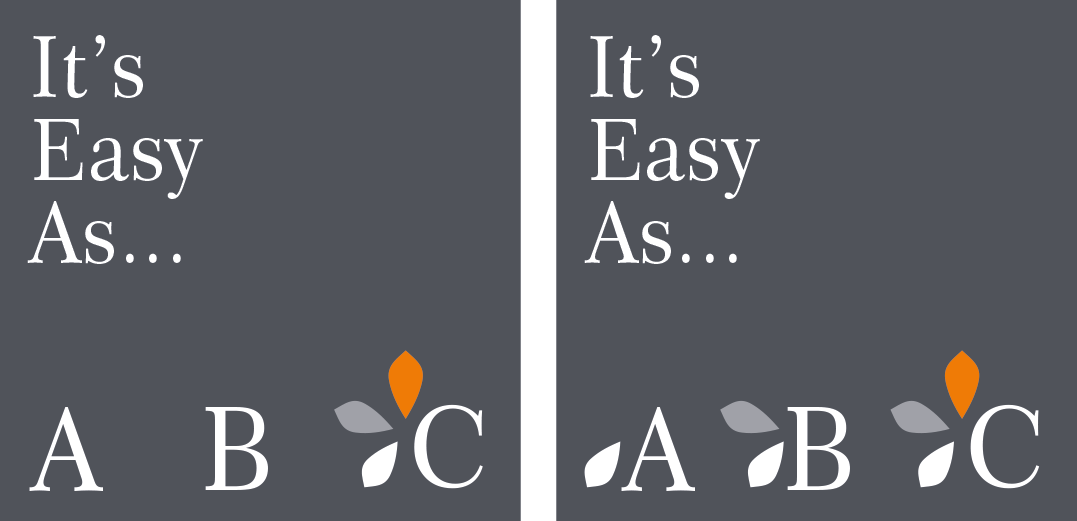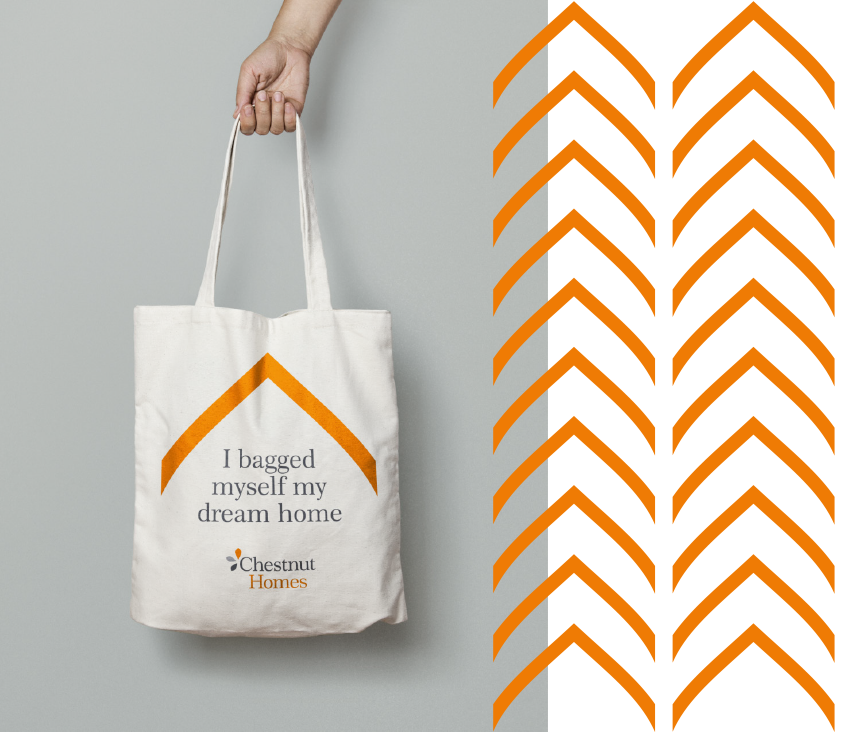 •
Branding
Chestnut Homes already had a very well established brand within the industry. Therefore we took their branding as a base and then built extra brand elements that were to be used throughout the new and exciting marketing campaigns.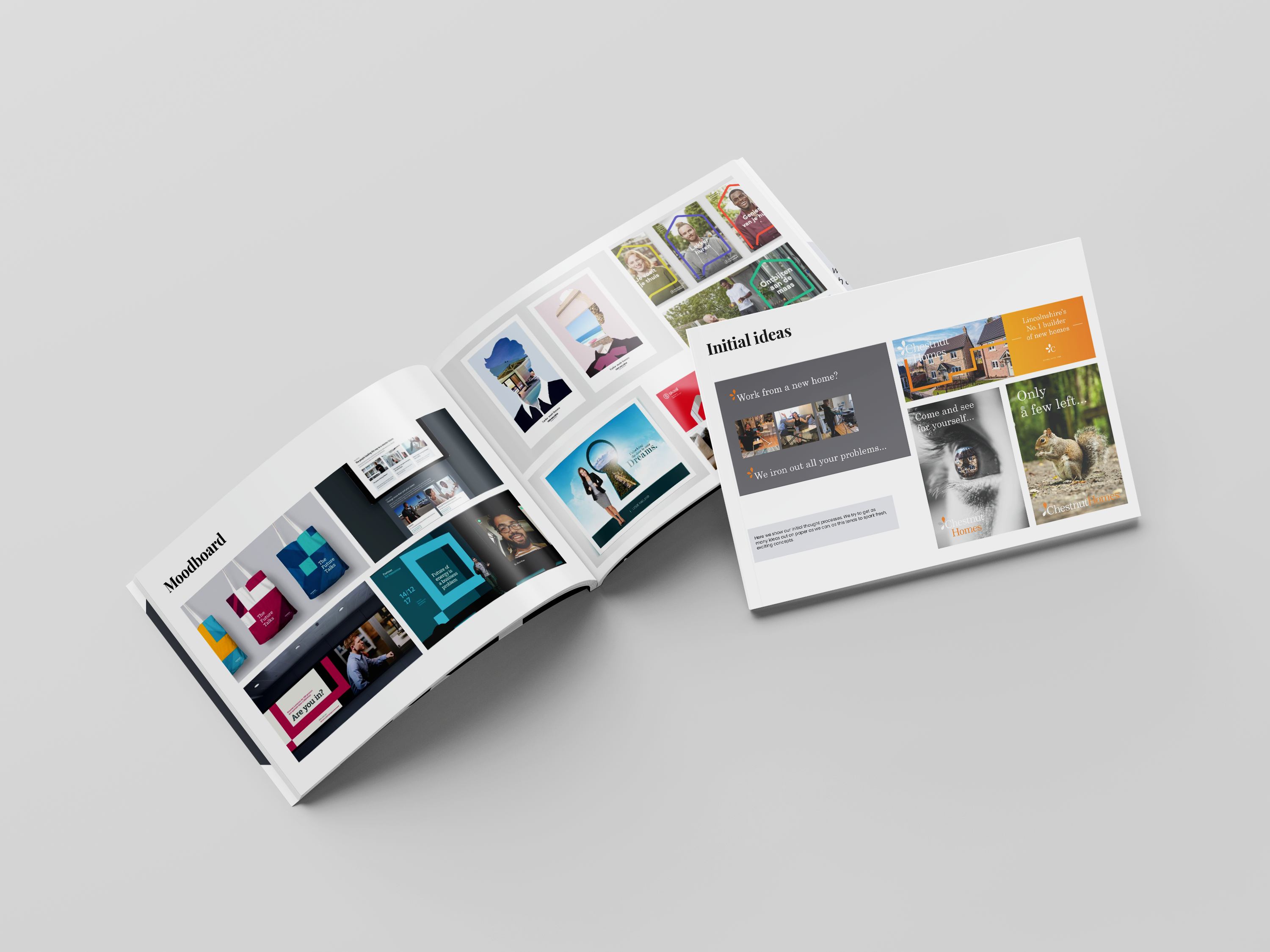 •
Print
As the relationship with Chestnut Homes has flourished over time, numerous pieces of printed material has been created. These vary from folder designs to help promote their 'new first homes' scheme, banners to be used at social events and tent cards to be put on open bars at said events. Due to the designs having strong, well thought out foundations – all the marketing material sand to the same tune and portrayed Chestnut Homes trustworthy nature.
The 'First Homes' Scheme folder consisted of a bespoke snakes and ladders board game to express the pitfalls when trying to get on the property ladder as a first time buyer. This was well received by the target market as it was a friendly approach to what can be a daunting process.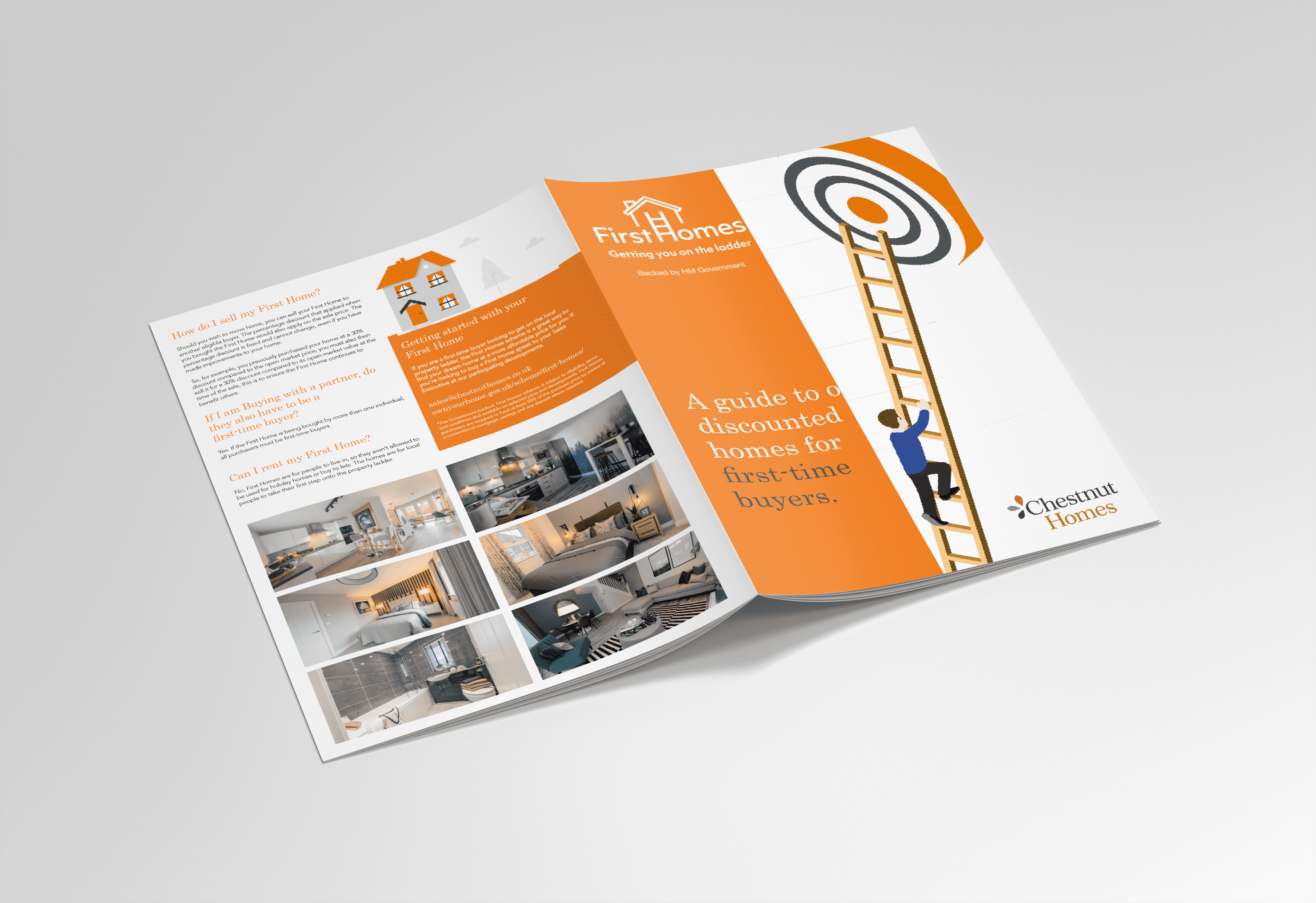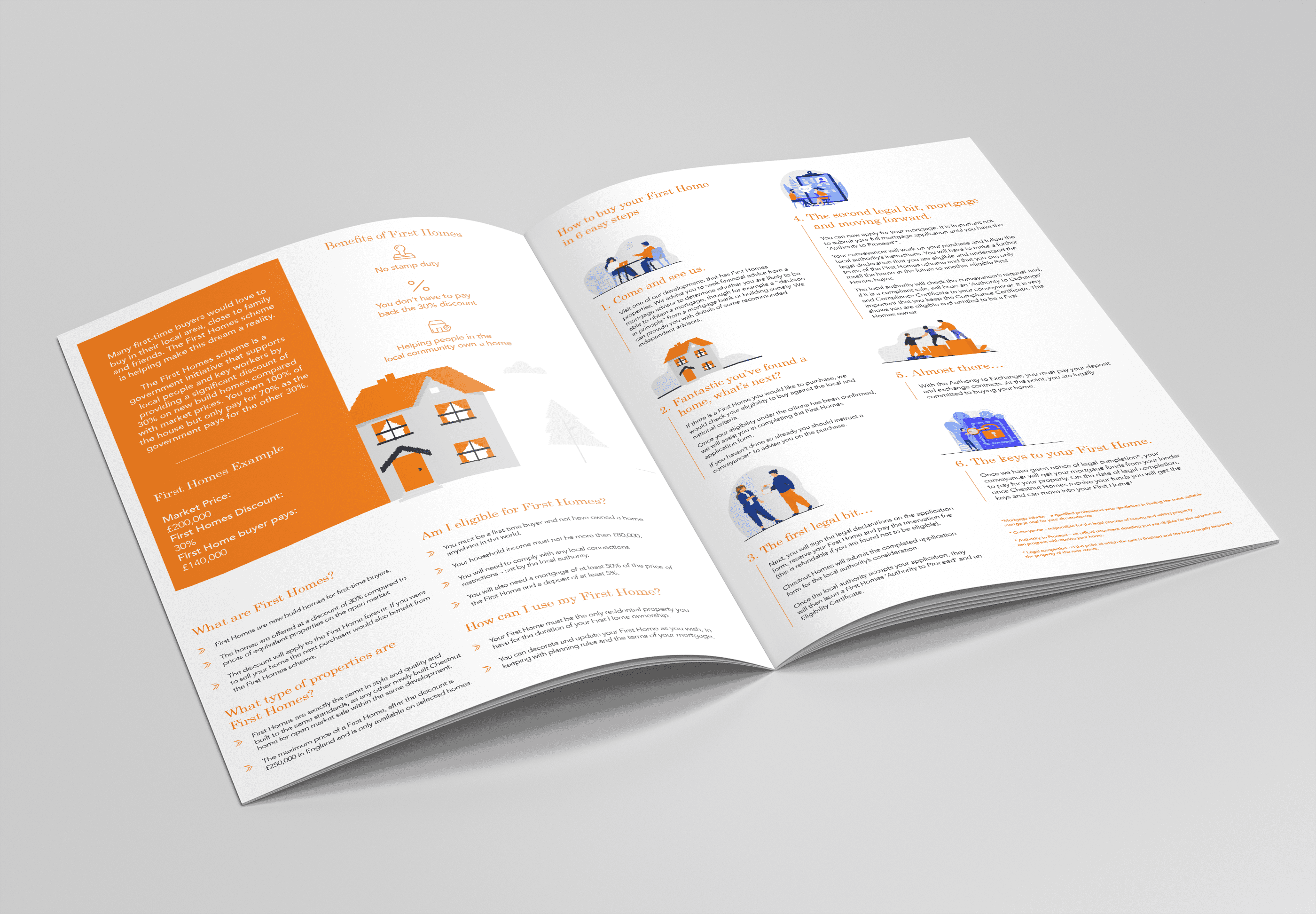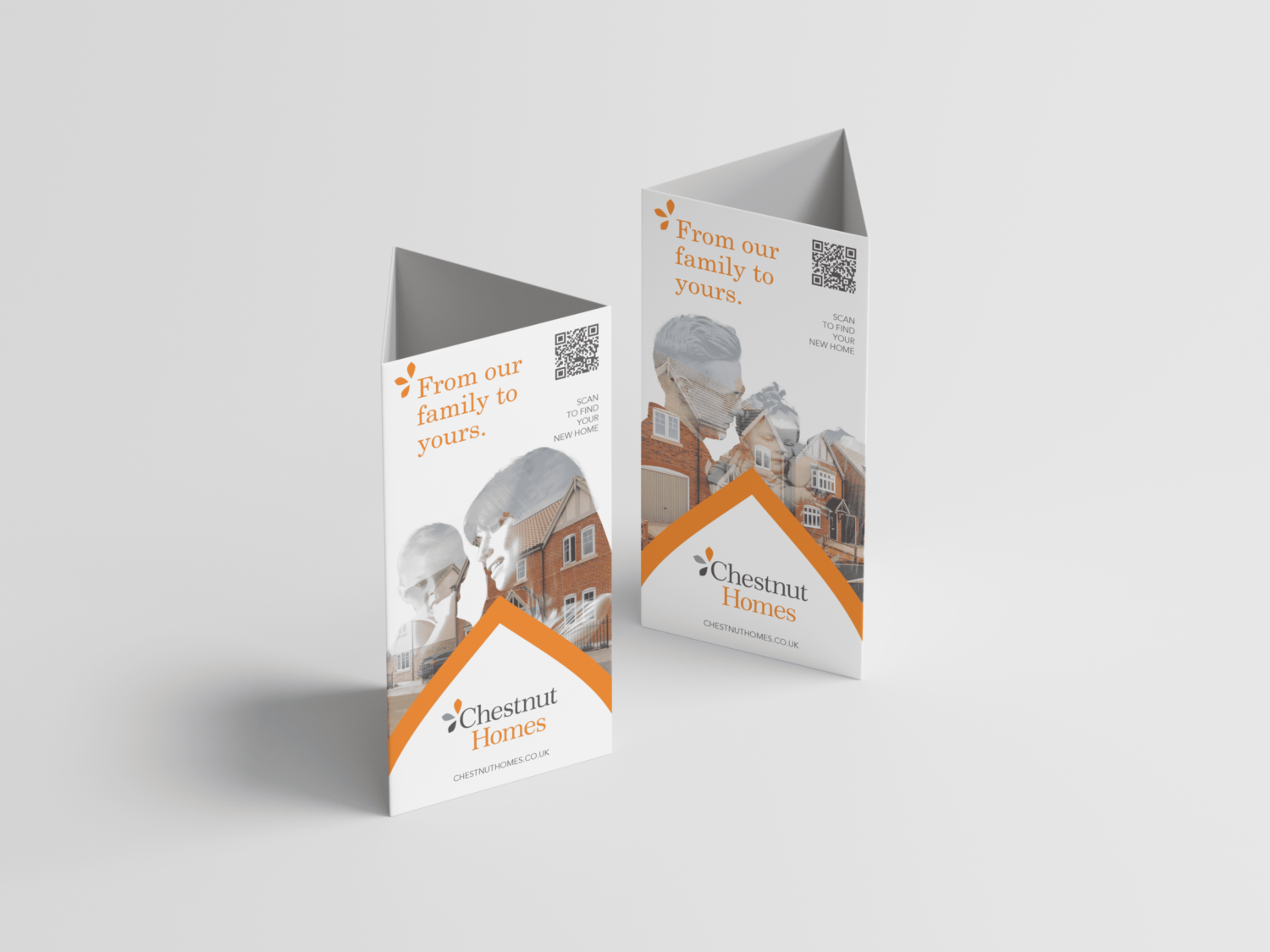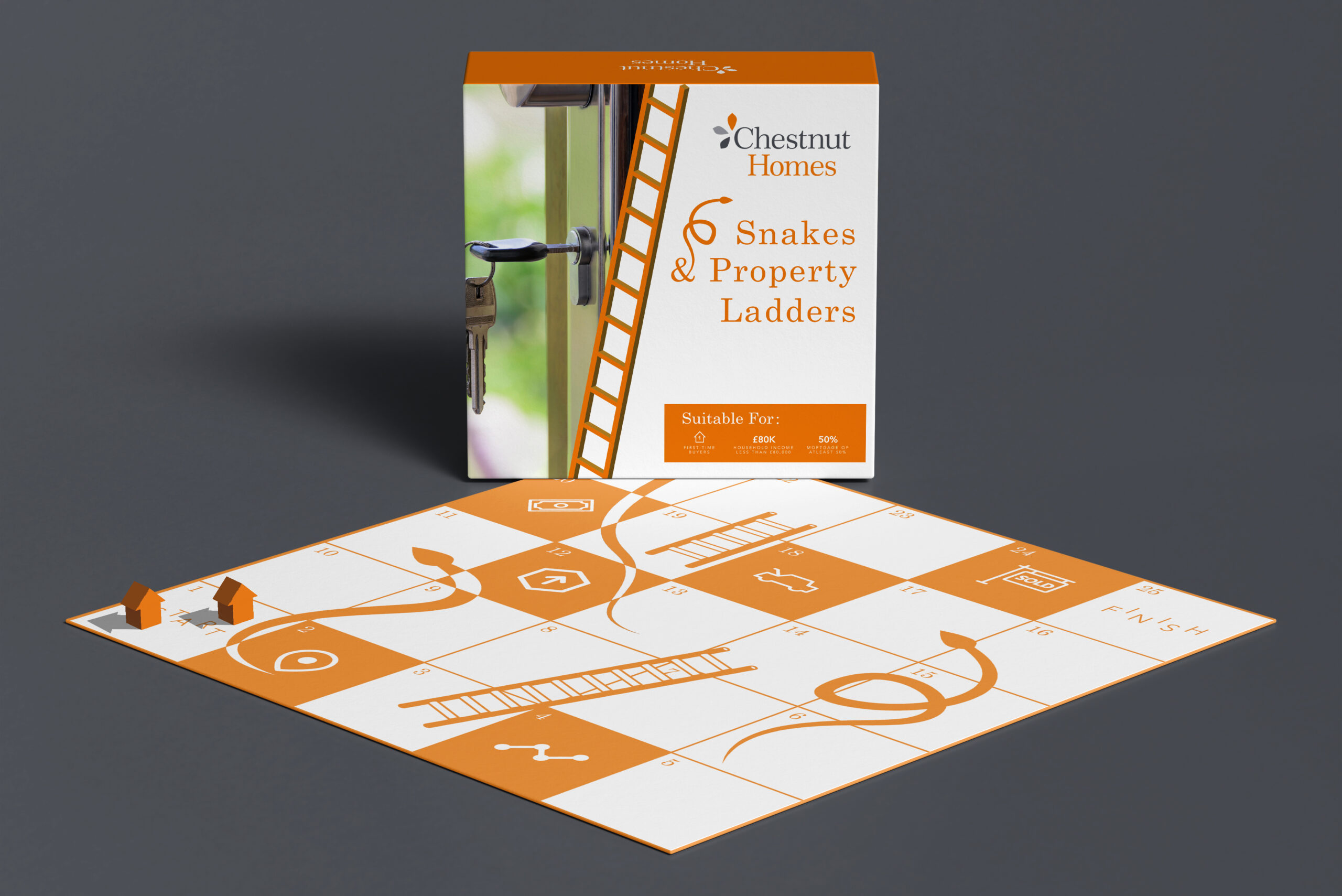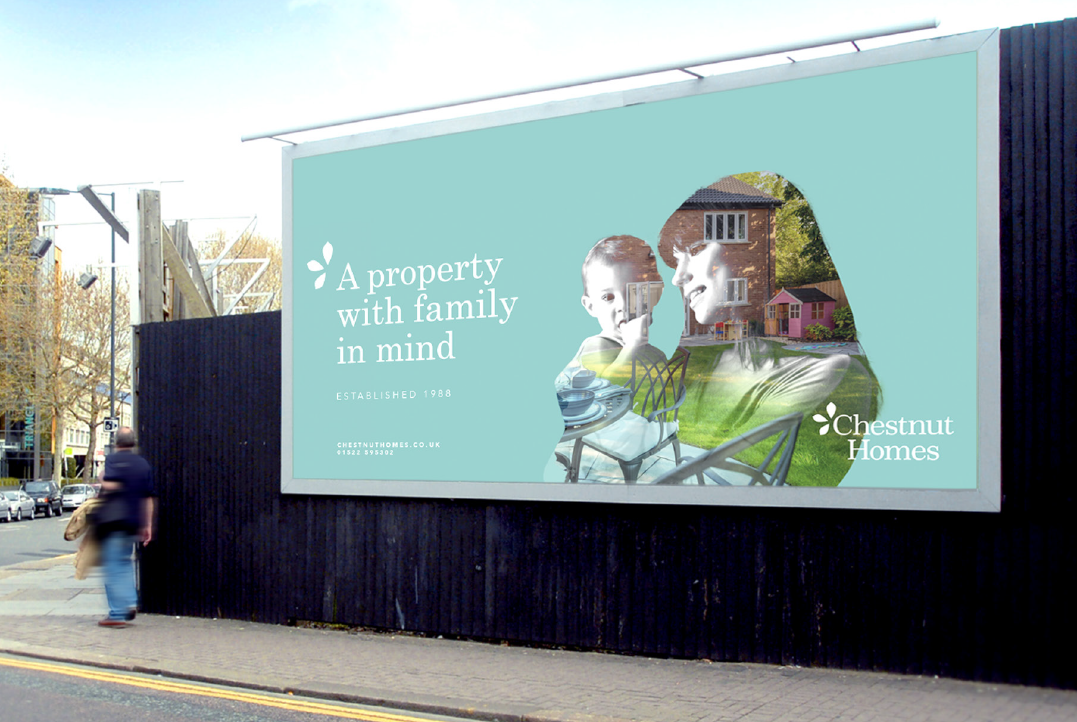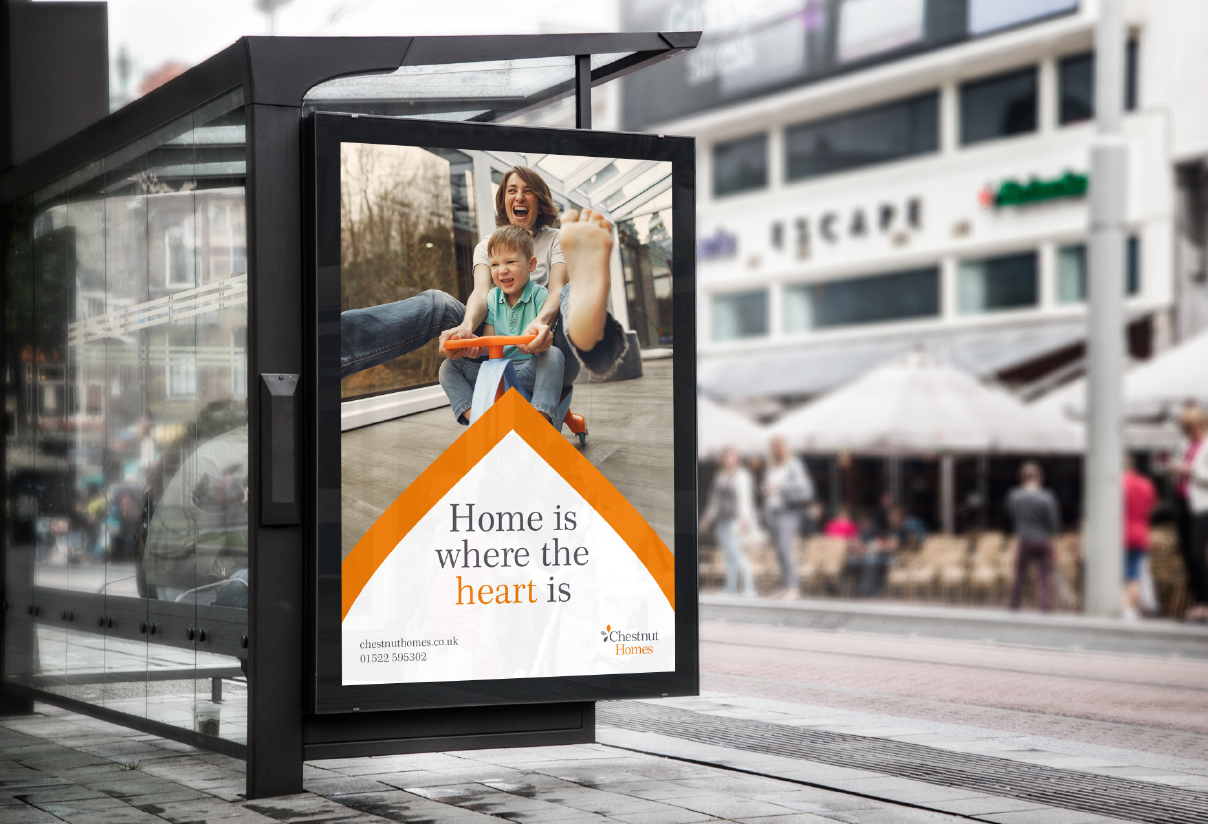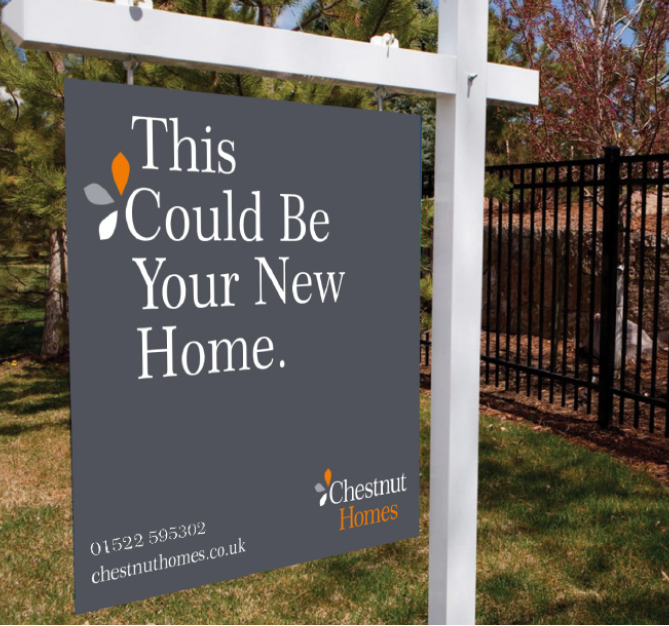 •
Large Format
Flags were created for show home events and consisted of strong Chestnut Homes branding. To accompany this, we incorporated  the Chestnut Homes cross section petal to crop in imagery.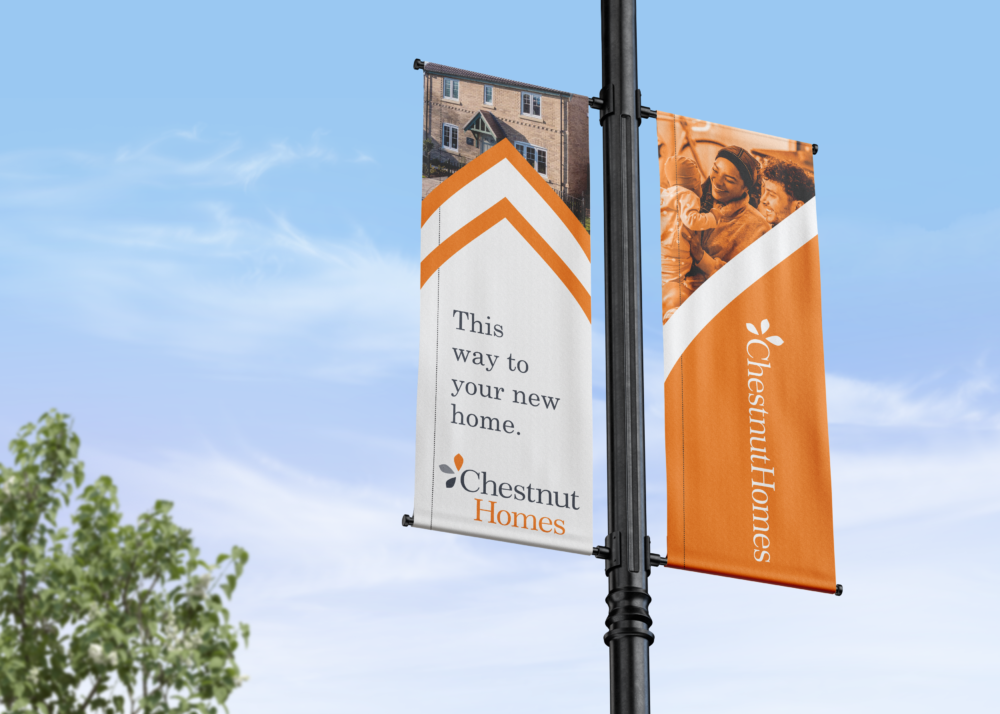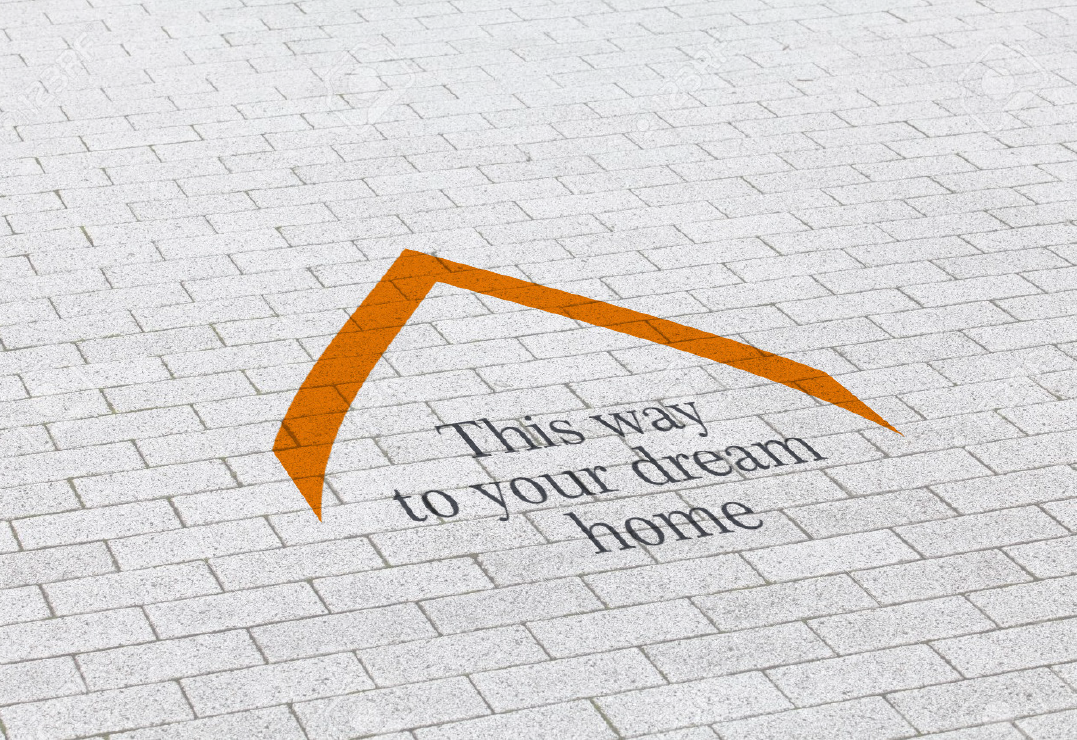 •
Video
For the 'First Homes' scheme we created an explainer video to help demonstrate the ins and outs of what can sometimes be quite a daunting process. The video was very well received by Chestnut Home and their client base, saying you have taken a complex subject and broken it down into an easy to digest. bitesize animation.
•
Feedback
We have worked with Shaun, Ben and James on a number of different projects now, which have all been very successful.  They are such a creative team, who think outside the box and really take time to understand the brief. They are fantastic people who are a pleasure to work with. We would highly recommend Born Agency.